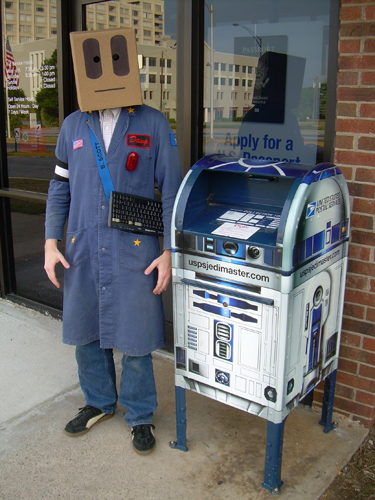 Slobot was hanging out with his pal R2D2.
R2 was relating a ribald tale when Slobot remembered what weekend it was!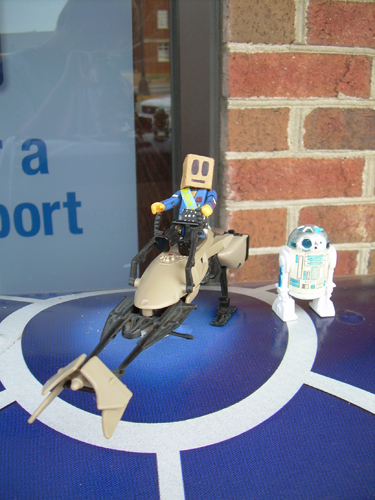 Slobot bid adieu to his robot pal and hopped onto his speeder bike.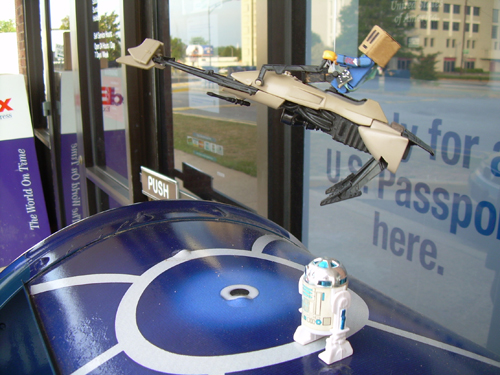 Slobot was off...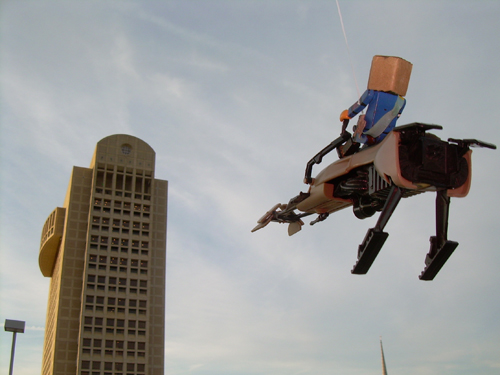 off to the Wings & Wheels Weekend!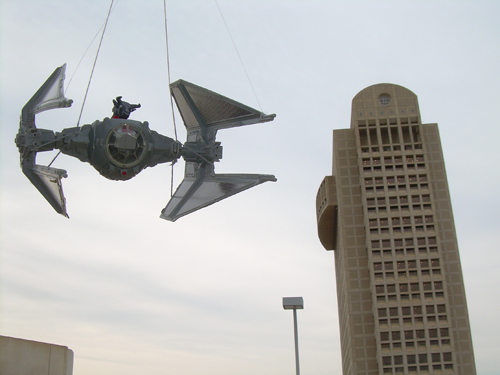 Or, at least he would have been...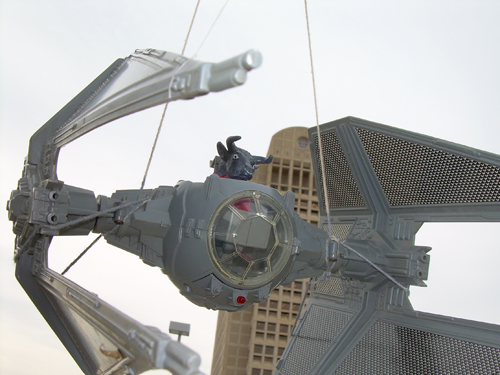 had he not been pursued by his old bugbear, The Minotaur!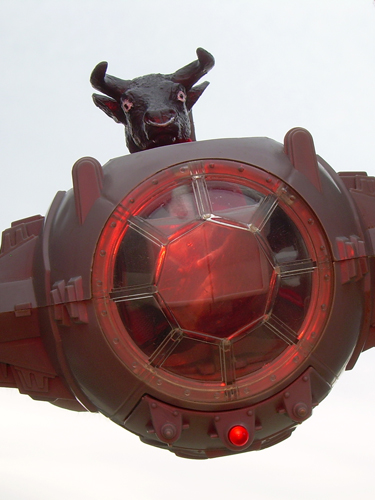 The Minotaur gave fire...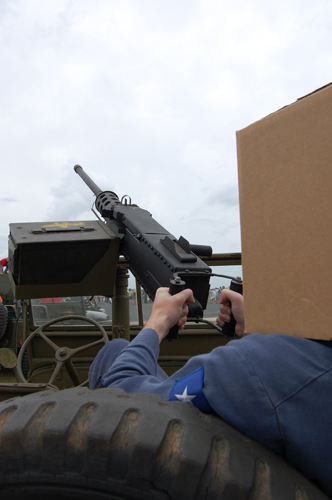 and Slobot was forced to reply in kind.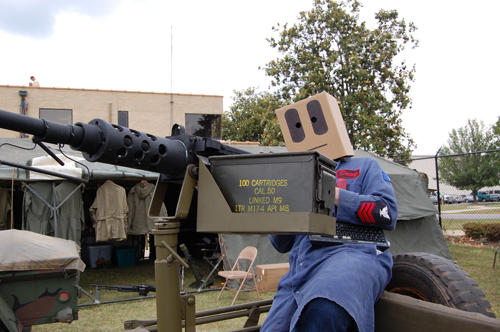 It was a magnificent firefight but The Minotaur was simply no match for Slobot...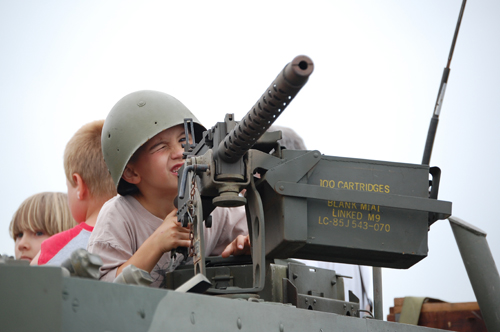 and his loyal child army!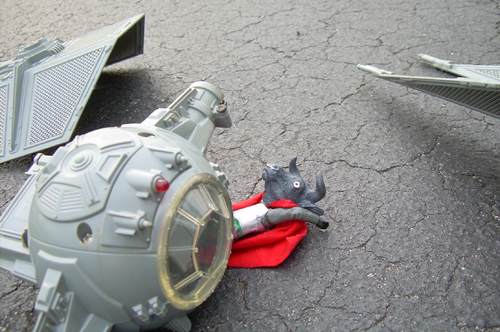 The Minotaur would be vanquished...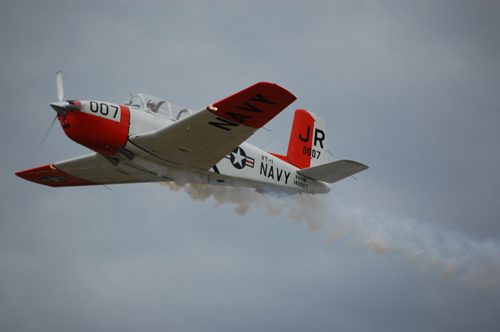 and Slobot would be free to enjoy the 2nd Annual Wings & Wheels Weekend at the Spartanburg Downtown Memorial Airport!
Slobot was immediately drawn to this Aero L-39 Albatros.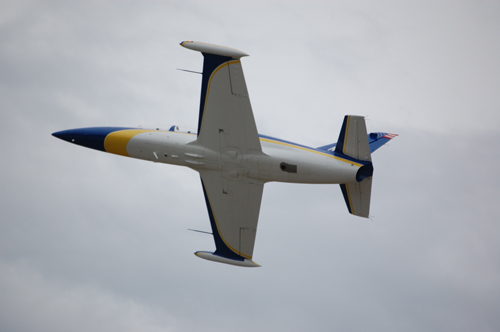 The Russians call her, "L-ka." She was built in 1982.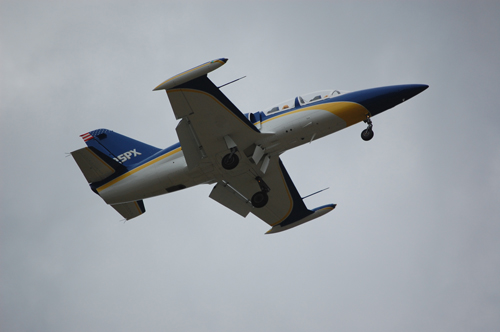 Her and her kind served throughout Eastern Europe and have been exported worldwide. Here she is "flying dirty" by letting it all - flaps, landing gear, spoilers and slats - hang out.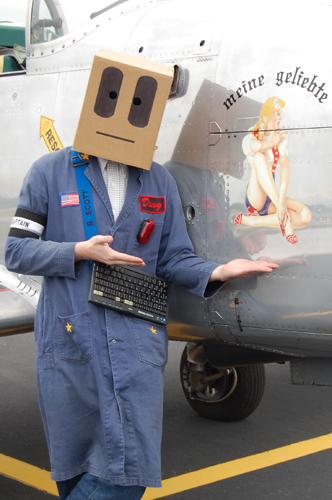 Afterwards Slobot went to see this Pilatus P-3.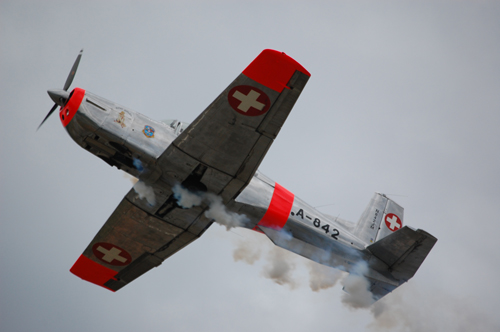 The first Pilatus P-3 was built in 1953.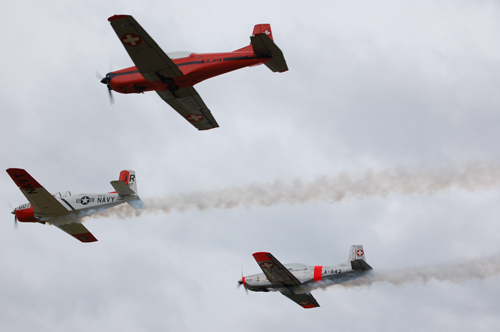 The Pilatus P-3 would later see service in the Swiss Flugwaffe and in the Brazilian Navy.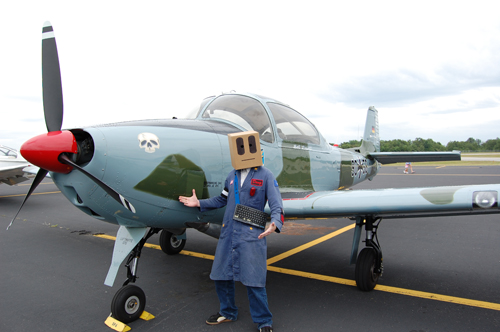 Slobot then went to look at a pair of Focke-Wulf P-149Ds. This one was built in 1962...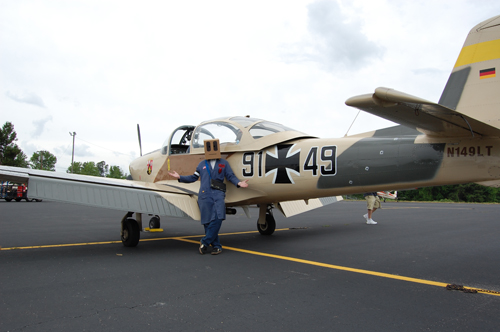 and this one was built in 1958. She would later be sold as a trainer craft to Swiss Air.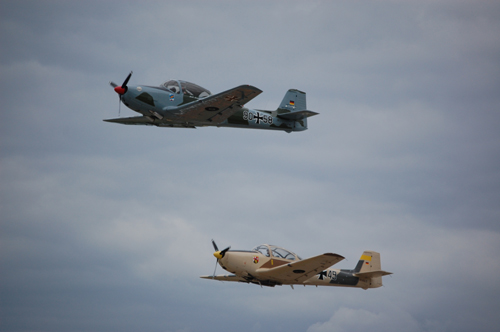 Many P-149s also served in Uganda. They say the only difference between the Ugandan and European versions of the P-149 is that the Ugandan version has air-conditioning.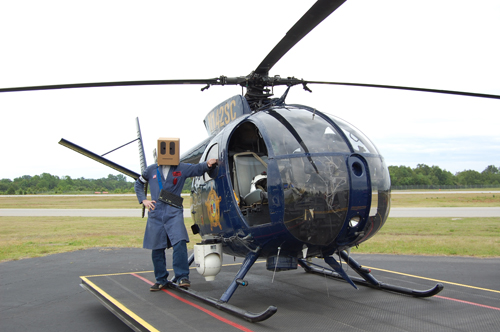 Having seen a jet and several prop planes Slobot went to see this helicopter.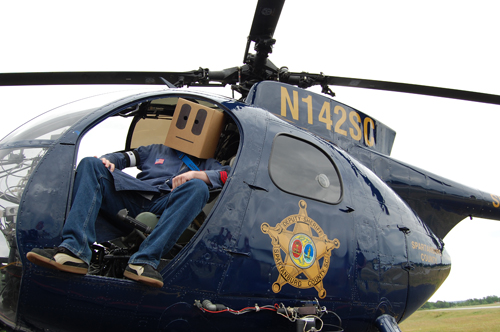 She belongs to the Spartanburg County Sheriff's Department.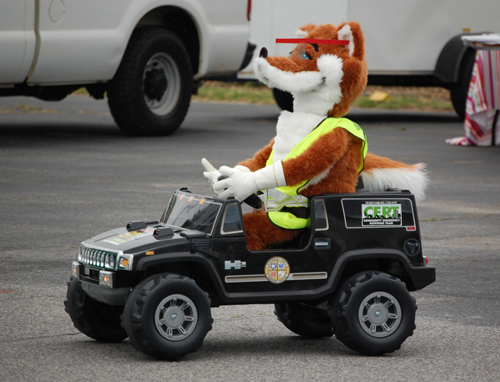 In addition to these fabulous aircraft, it should be noted, were some really wonderful wheels...
wheels like those on this Dodge "RAMJET."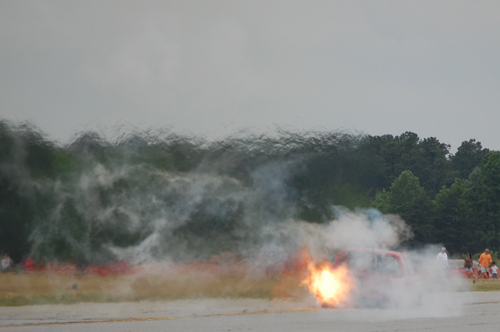 The RAMJET can reach speeds approaching 350 mph!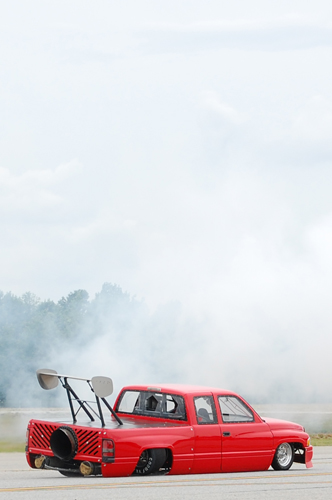 But, sadly, the RAMJET's 10,000 horsepower jet engine was just too much for its passenger side rear wheel!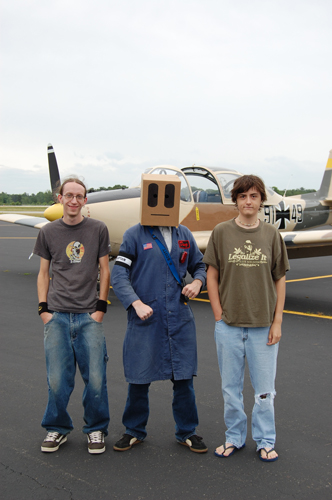 Slobot would like to thank John Parris, Lt. Tom Harlow, Matthew Bolten (above, left), Will Frye (above, right), the Carolina Soaring Association, the Civilian Air Patrol, the Spartanburg Downtown Memorial Airport and YOU!!!