Slobot About Town XXXIV:
The Bridges of Spartanburg County, pt. 4.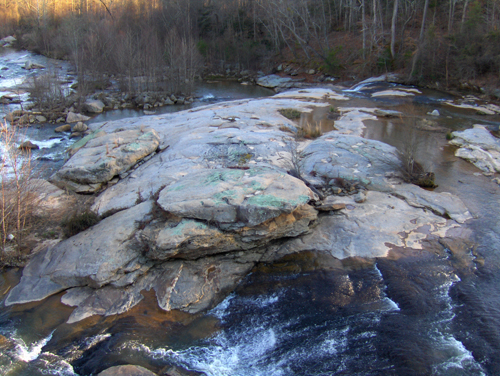 Down in Woodruff Slobot found some awesome shoals.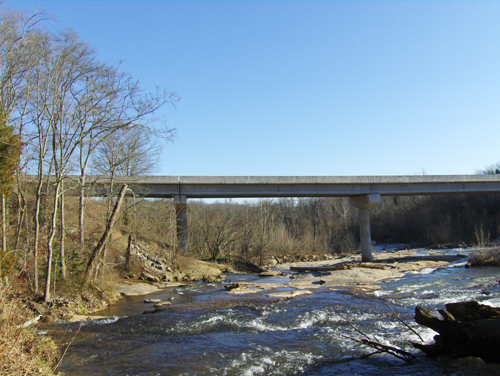 They were below where 418 crosses the Enoree River...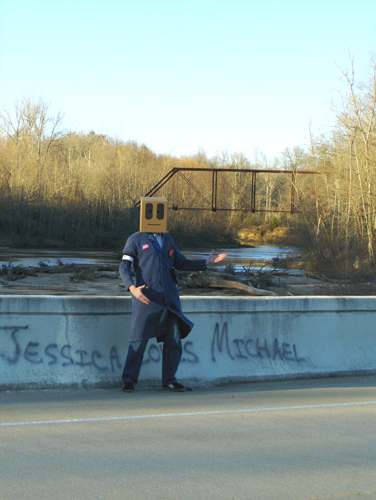 where Jessica proclaims her love for Michael.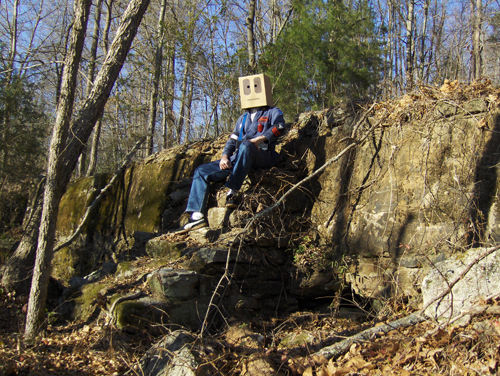 There, on the shoals, Slobot found stone ruins.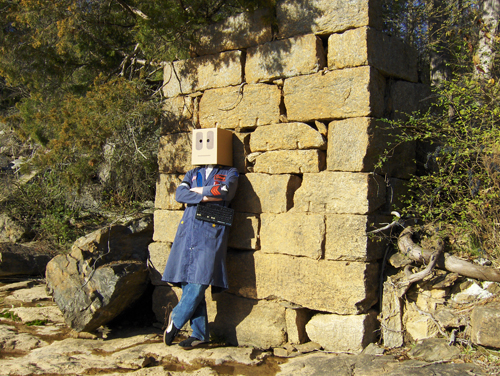 Slobot then remembered that Nicholas Veeley Van Patton settled in this region way back in 1826.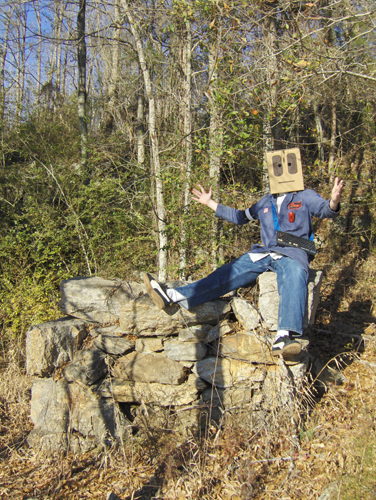 Van Patton would build a number of mills and shops at the site.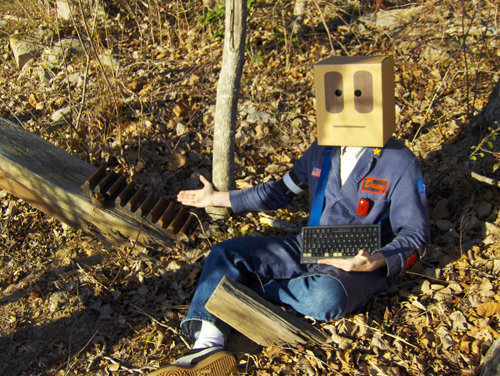 Today evidence of those shops still remain.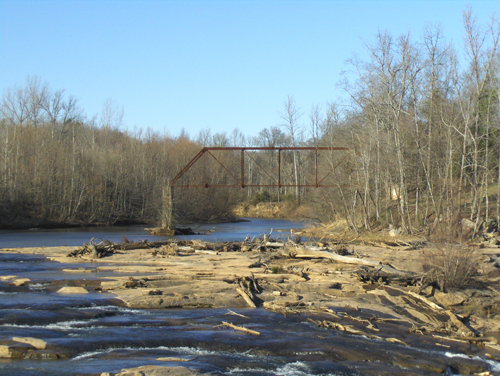 But what really caught Slobot's attention was this bridge...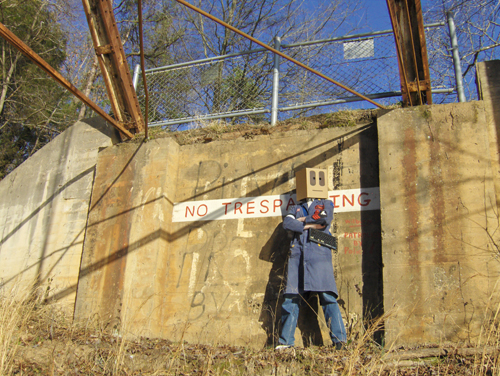 ...a lasting reminder of the industry once fostered here.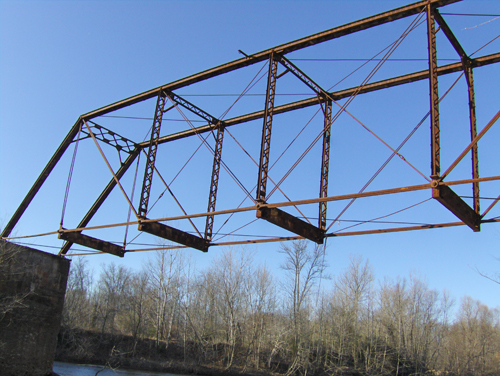 The rapids at Van Patton Shoals would later be used to generate electricity for mills in the southern portion of Spartanburg County.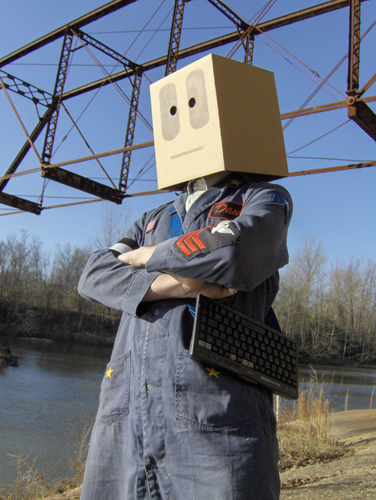 But it was then...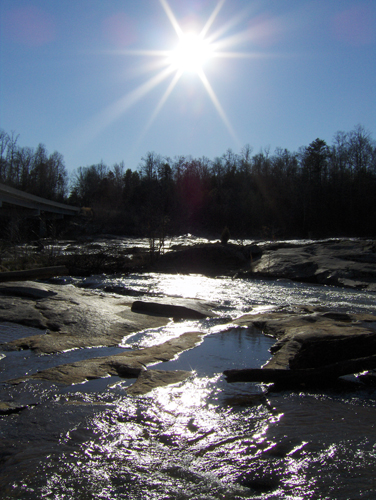 that Slobot saw the setting sun and made his way north.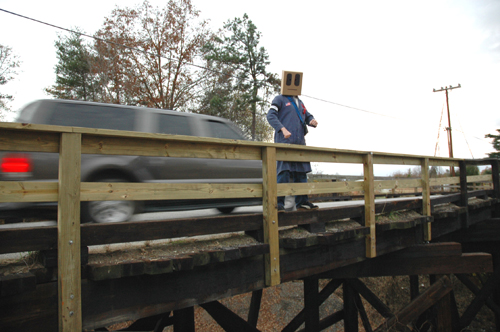 Slobot suddenly found himself perched precariously along the edge of a Norfolk Southern bridge on Old Converse Road...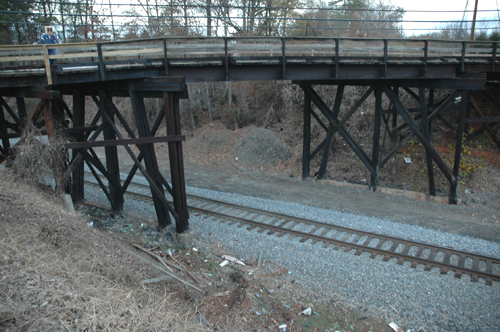 when he realized that, just 2 days prior, a young woman had plunged off the bridge in her automobile!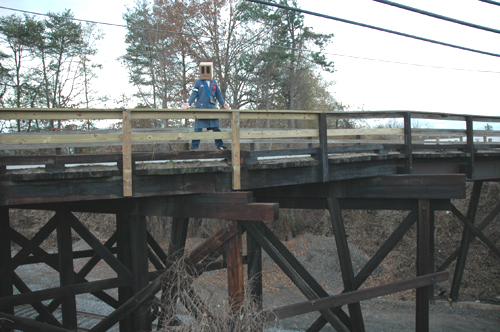 On Tuesday November 28, 2006 - at quarter or so past three o'clock -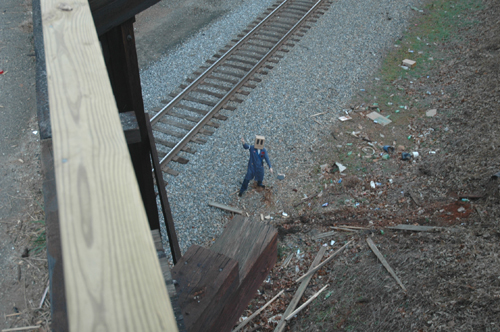 A young woman became the latest in a series of individuals to hurtle through the wooden railing to the tracks that lie some 25 feet below.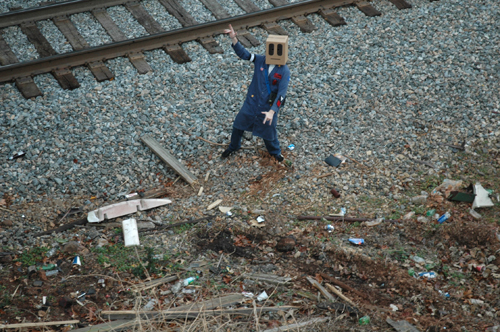 The young lady made a full recovery, but her Ford Mustang was not so lucky... she was announced Dead On Arrival.