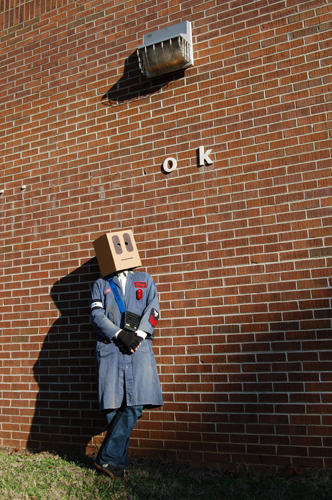 It was a gelid day in January and Slobot was hanging out at Camp Croft.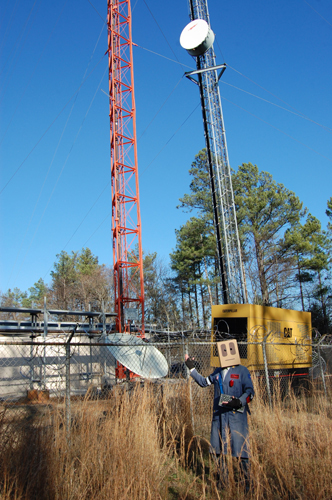 More specifically, Slobot was camping near the WRET-TV tower.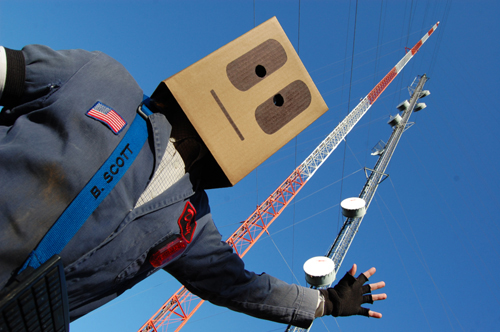 The WRET tower is massive, topping out at some 800 feet (244 meters).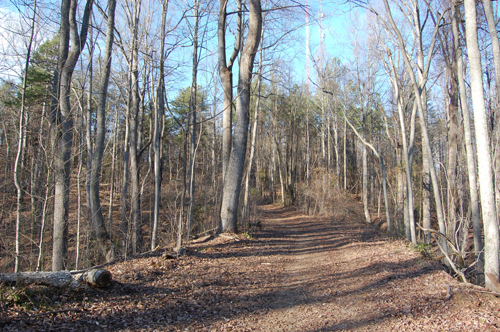 As Slobot tired of the tower he happened to notice a trail, the Croft Passage of the Palmetto Trail!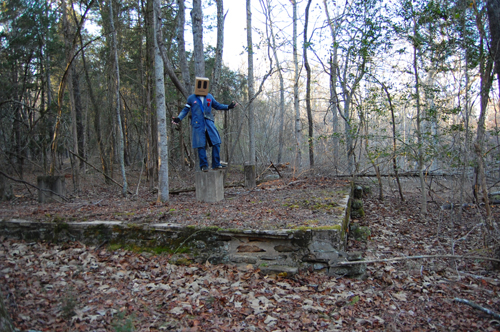 As Slobot made his way along the trail he stumbled upon some ruins.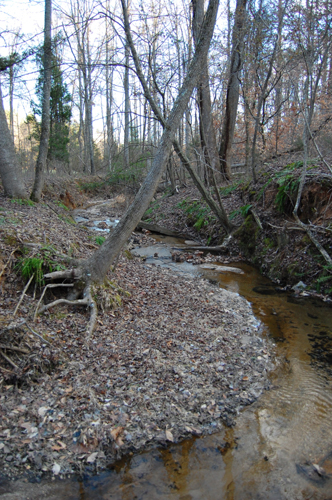 Slobot, hoping to find more ruins, veered off the main footpath and onto the blue-blazed Whitestone Springs Spur of the Palmetto Trail.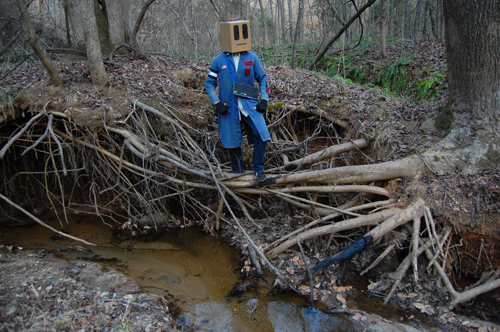 Following the trail, Slobot was forced to forge a cold creek.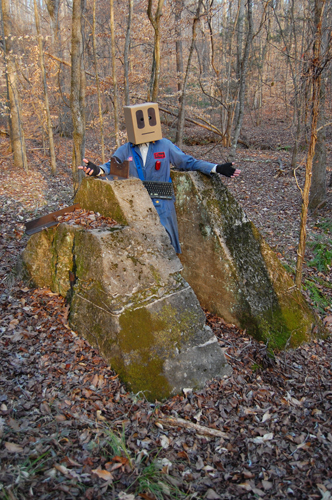 On the far side of the creek Slobot found new,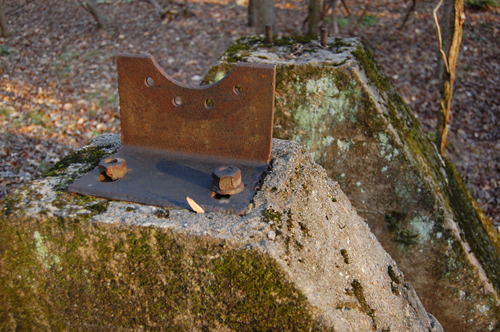 and intriguing ruins.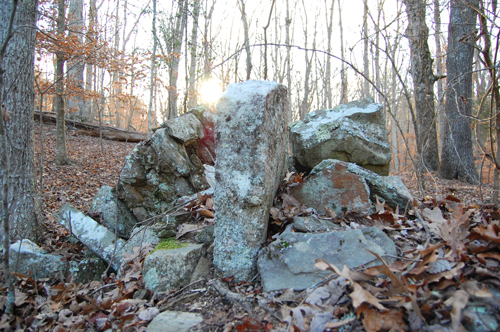 The ruins varied in size, shape and composition.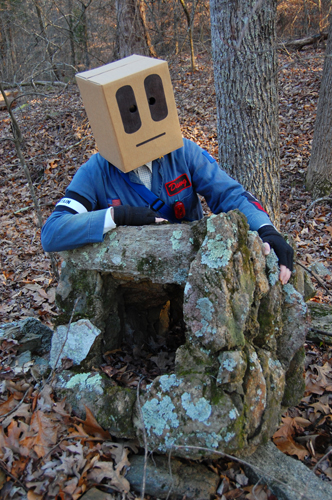 Slobot could only wonder as to their original purposes.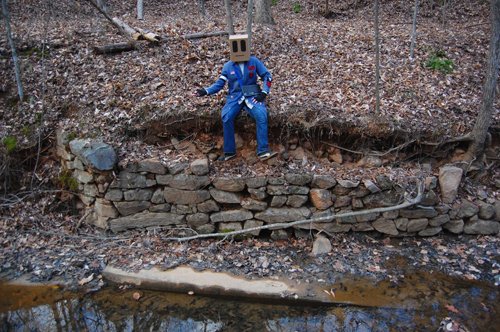 As Slobot saw more and more ruins he came to realize that he must be approaching the remains of White Stone Springs.
White Stone Springs was once known as Kirby Springs and had long been a local haunt.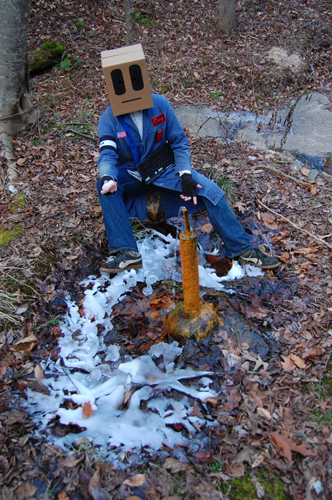 James Teague Harris (born 1855) would later buy the springs and turn them into a pair of profitable enterprises.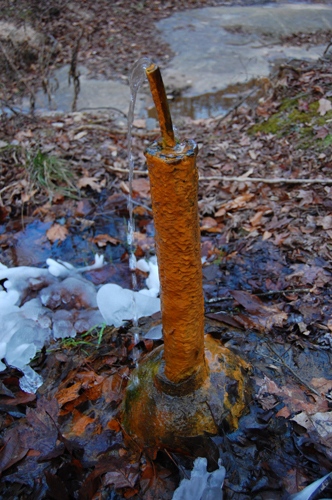 The water would be bottled and sold as White Stone Lithia Water and the property would be improved with buildings and facilities that made the site a welcome place to stay. Indeed, by ~1901 Harris had built a hotel complete with electricity and steam heat!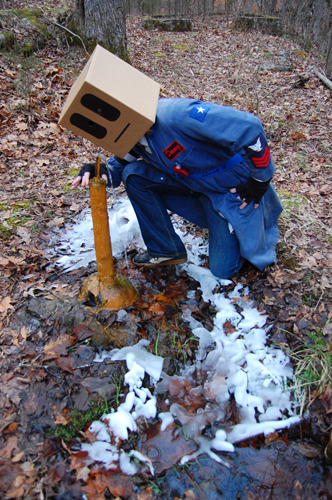 The waters of White Stone would soon gain national attention. In 1904 White Stone Lithia Water would win first honors at the Louisiana Purchase Exposition in St. Louis.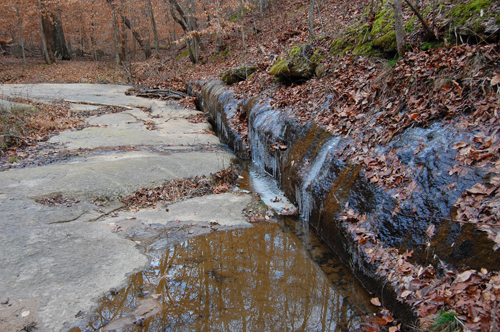 James Teague Harris would later organize the Bank of Spartanburg and sell the White Stone Springs, a transaction that is said to have benefited Harris to the tune of $100,000.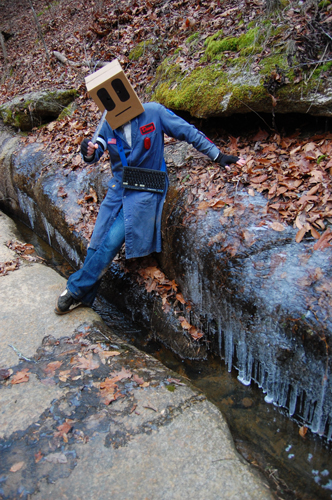 In 1907 the Pure Food and Drug Act went into effect and the federal government busied itself with the task of ensuring that food, drink, medicines and nostrums were labeled correctly.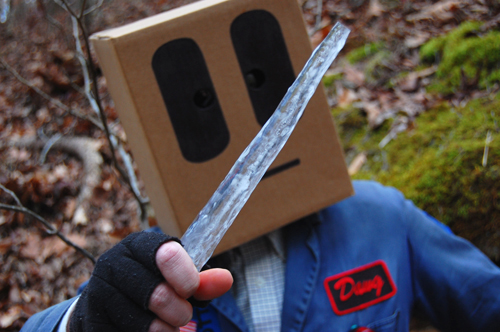 White Stone Lithia Water and its labels soon ran afoul of the Pure Food and Drug Act. The water of White Stone had been bottled, labeled and sold as "Lithia Water." Lithia Water contains lithium salts, of which White Stone Water had none. Furthermore, bottles featured labels that touted White Stone Lithia Water as being a cure for liver, kidney and bladder troubles, rheumatism, gout, all blood diseases and indigestion.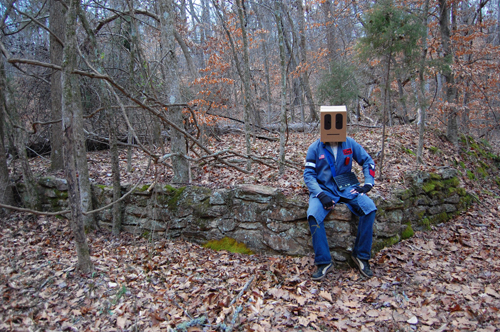 In 1917 Lloyd C. Dillard, the Bank of Spartanburg, the Merchants' and Farmers' Bank and the First National Bank were all charged by federal authorities for shipping misbranded water. The accused pled guilty and were fined $2.50 each.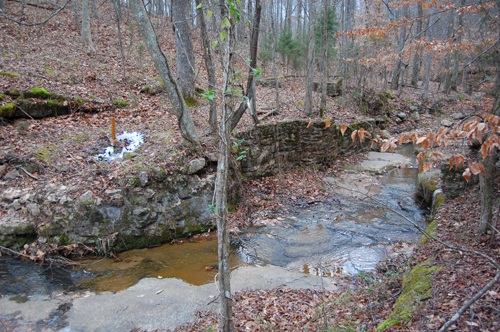 In later years the hotel at White Stone Springs would be consumed by fire. Since 1941 White Stone Springs has been part of Camp Croft/Croft State Natural Area.
Slobot would like to thank Larry Easler, the Upstate SC Geocachers Association, Croft State Natural Area, WRET-TV and YOU!