Slobot About Town LXXIII:
The Bridges of Spartanburg, pt. 06!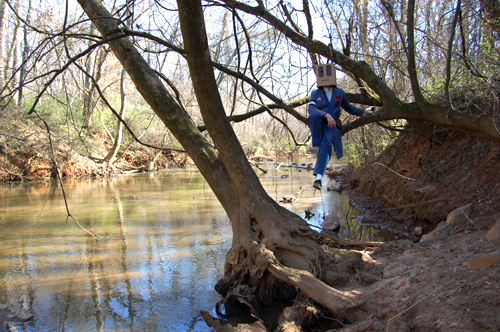 It was a lovely winter day and Slobot was perched high in a tree.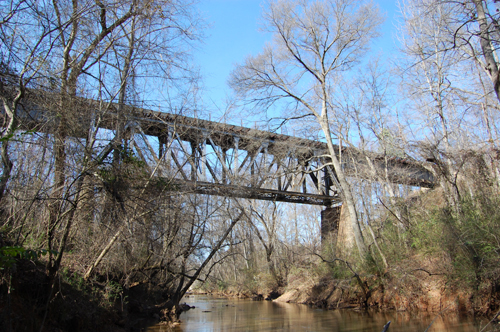 From his perch Slobot saw a tremendous trestle.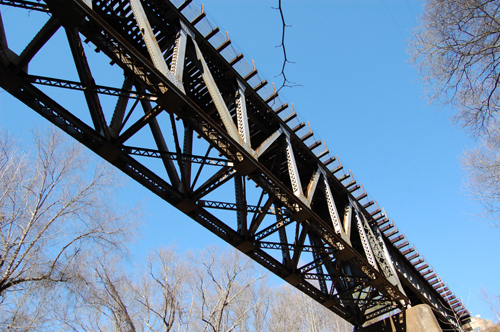 The trestle's aluminum was resplendent even in the winter sun.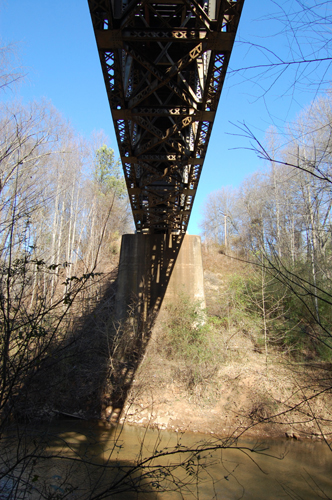 Far below the trestle flowed Lawson's Fork Creek.
Slobot marveled at the trestle's architecture and wanted to see more like it.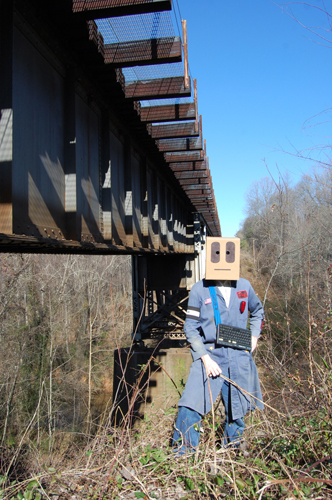 So Slobot scrambled up the steep embankment to the railroad tracks.
Slobot wandered the tracks for what seemed like forever before he found another trestle.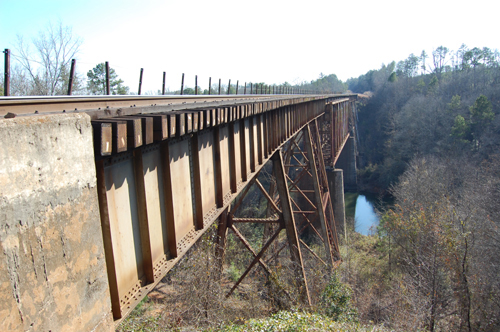 Slobot would not be disappointed by the trestle he would eventually find along the Pacolet River.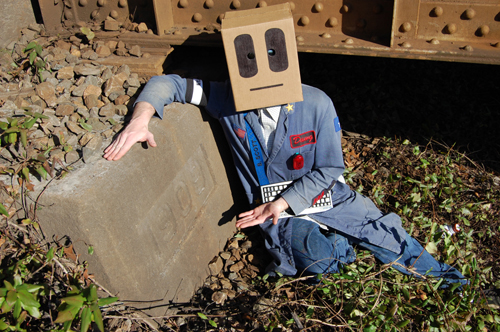 A date stamped in concrete reveals that the bridge was built in 1909.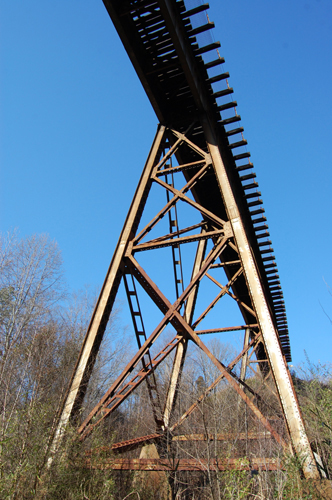 Slobot wanted to get a better feel for the scope of the bridge...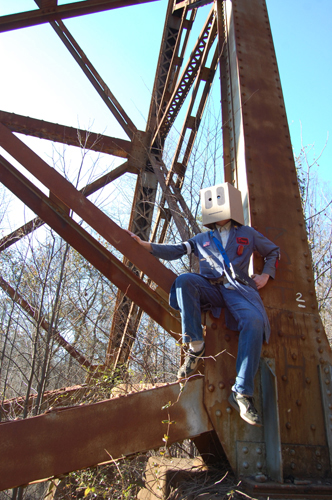 and so he began a difficult descent to the Pacolet River.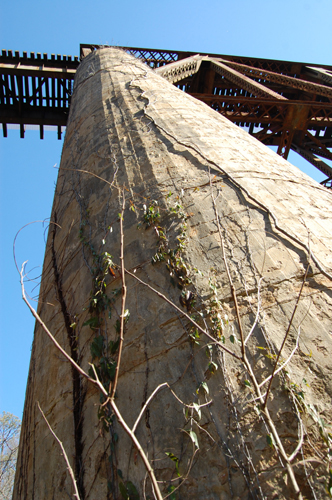 Slobot looked up in awe at the bridge's massive concrete columns.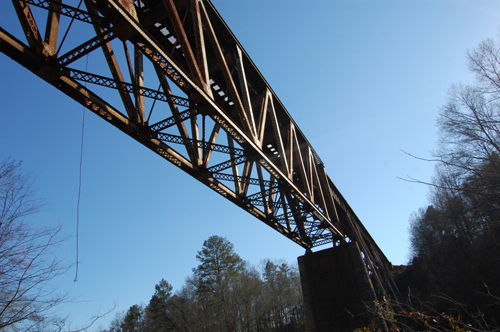 Slobot spotted a rope swing hanging from the trestle and marveled at how some intrepid soul had managed to affix it to the bridge.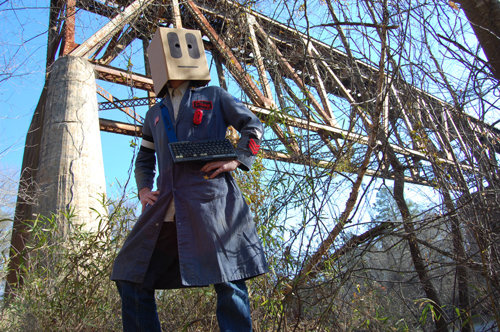 As Slobot scouted the embankment of the Pacolet he happened to look upstream.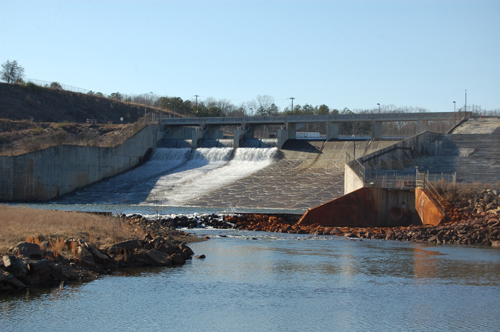 There Slobot saw a tremendous dam.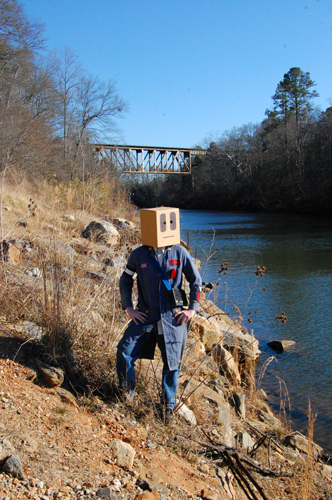 The dam, originally earthen, was built in 1983 in order to create the H. Taylor Blalock Reservoir, better known as Lake Blalock.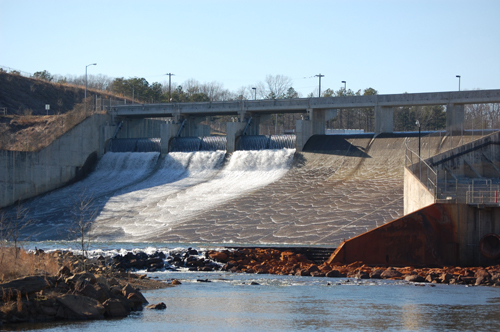 The dam originally stood 70 feet tall and 700 feet wide. From 2004 - 2006 a number of improvements were made to the dam. These improvements included new concrete overlay, new spillways and construction of a bridge across the dam.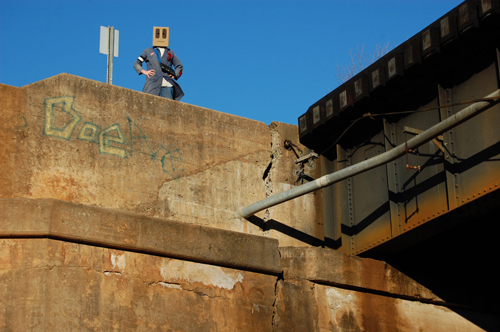 From Lake Blalock Slobot made his way to Duncan.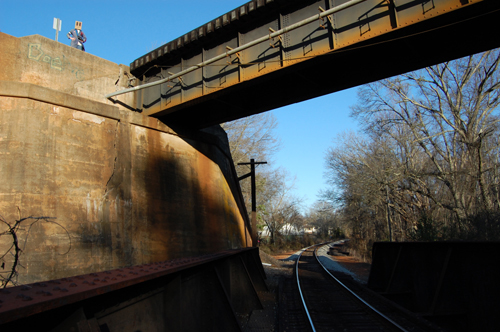 In Duncan Slobot found not one,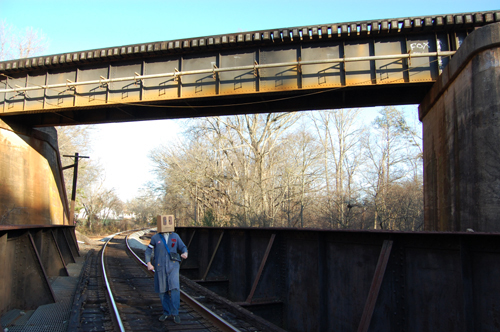 but two trestles.
The lower trestle was built in ~1913.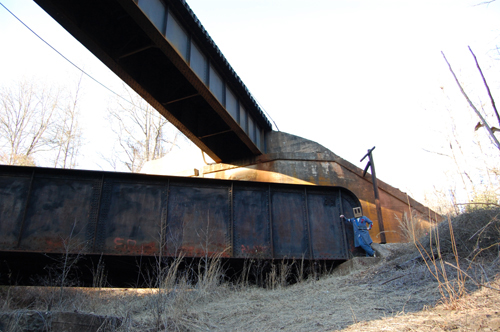 The trestles cross the Middle Tyger River and each other.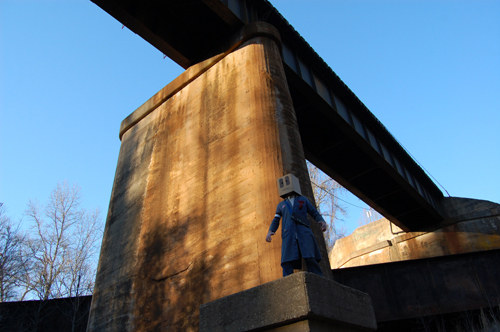 Slobot just loved the overlapping trestles...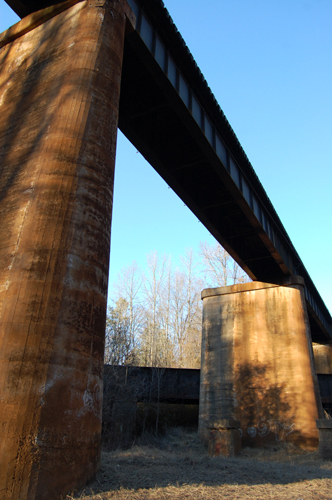 and he he couldn't help but wonder what other trestles he might find that day.