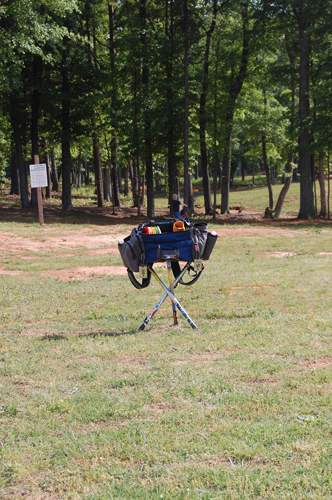 Slobot was sauntering about Boiling Springs when he saw this bizarre contraption. Slobot took a closer look and saw that the contraption was full of flying discs!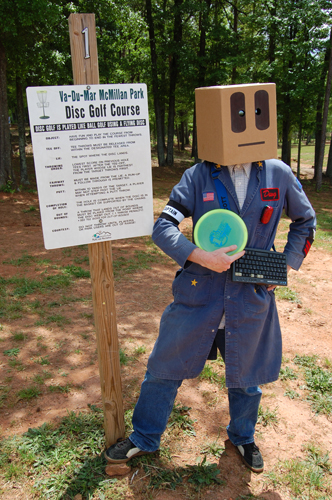 Slobot soon realized that he was at the disc golf course at Va-Du-Mar McMillan Memorial Park!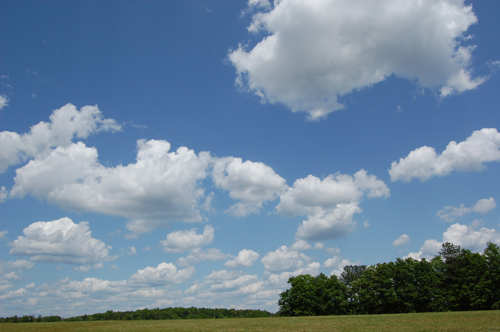 Va-Du-Mar McMillan Memorial Park is a 113 acre facility located off of McMillin Road in Boiling Springs.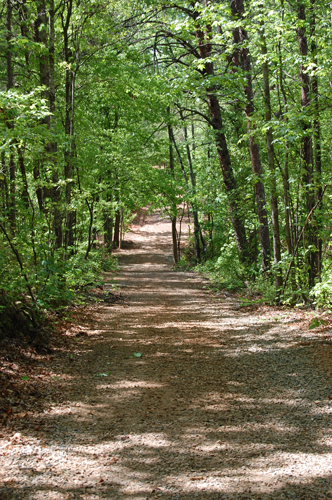 It has 3 football/soccer fields,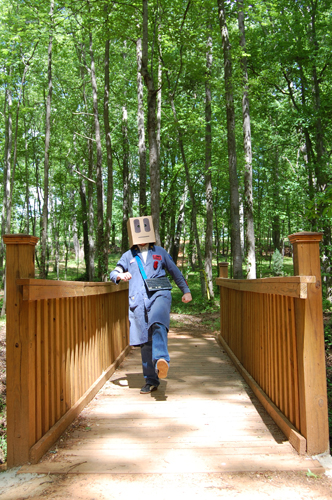 walking trails and a playground.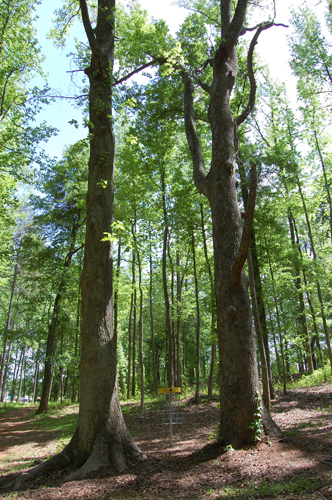 In the distance Slobot spotted a basket.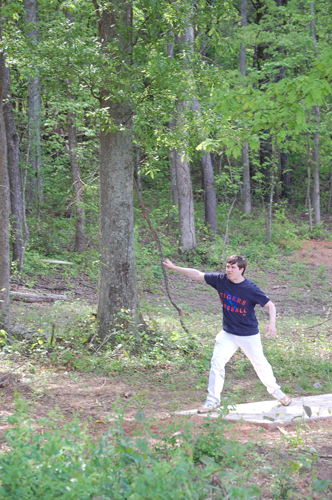 He also saw someone throwing a disc at the basket.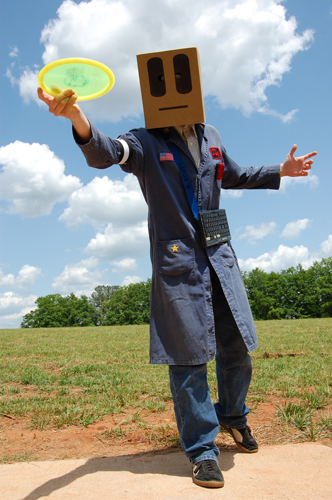 Slobot decided he was going to play some disc golf!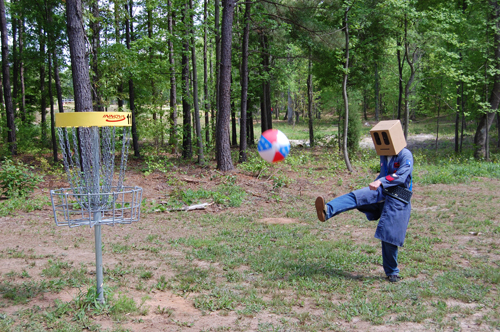 At first, Slobot got it all wrong.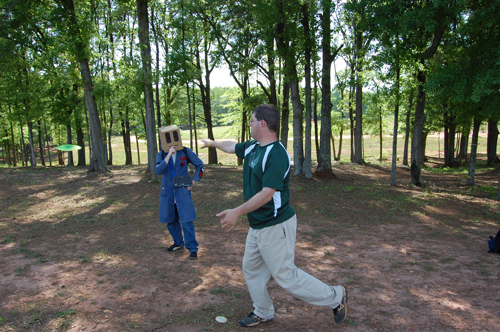 But Slobot soon got some tips from a fellow disc golfer.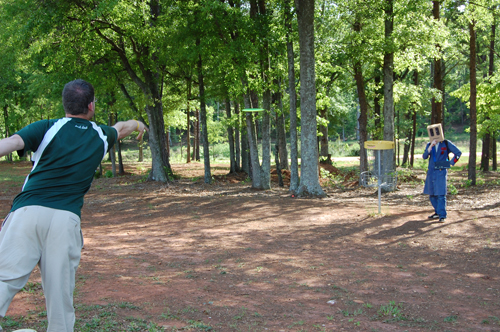 The disc golfer, Chad Knight, educated Slobot in the finer points of disc golf.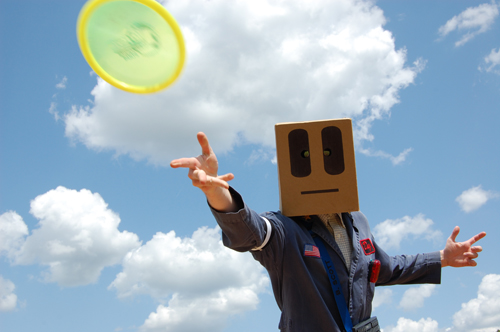 Slobot soon began to see real gains in his game.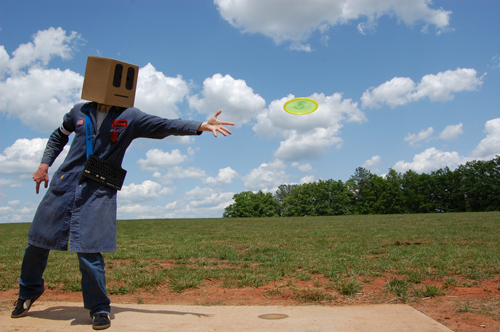 His "distance drive" had improved immensely.
And his accuracy had improved.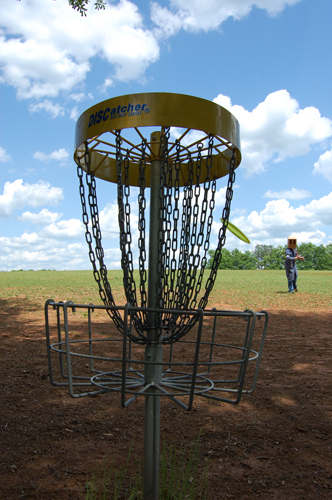 Slobot putted his disc into a basket and scored himself his first birdie!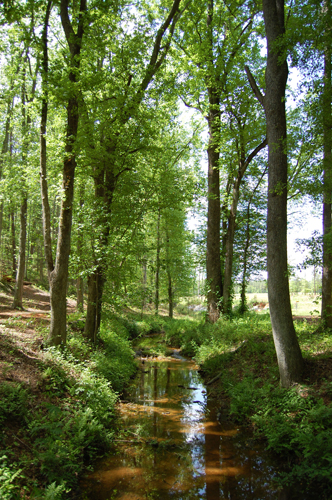 But, as the course continued, the holes became more difficult...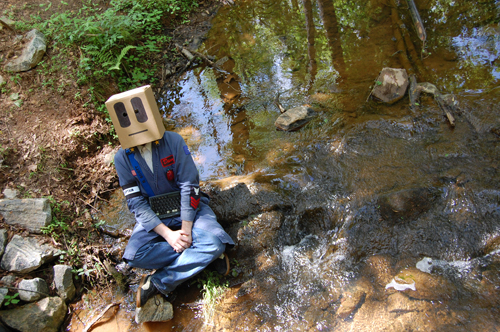 because where there is golf and where there is water...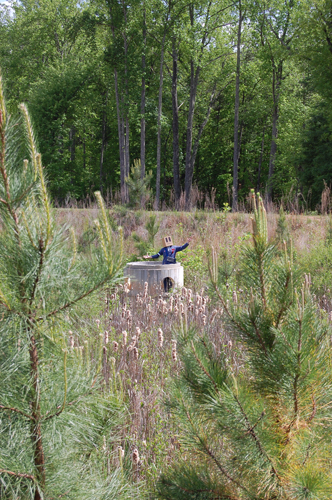 there are water hazards.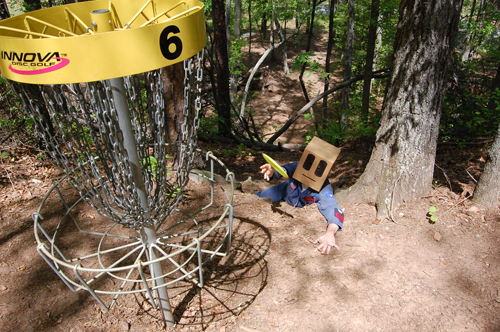 Slobot eventually recovered his disc from the water hazard and struggled on to the next basket.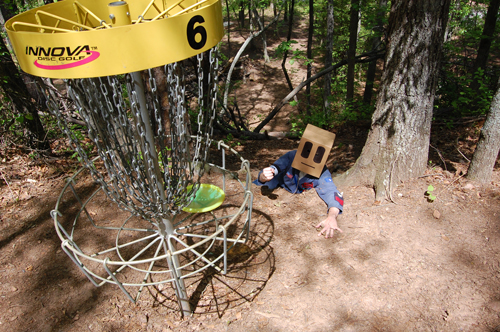 Despite a water hazard nightmare and an increasingly difficult course Slobot still managed to finish the game with a respectable score.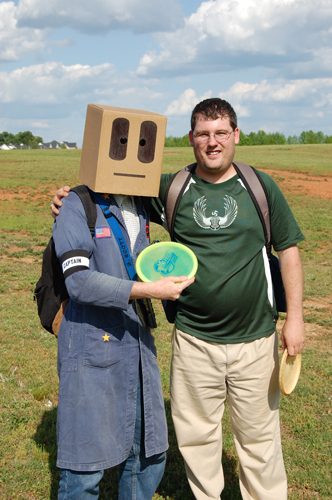 Slobot would like to thank Hub City Disc Golf, Chad Knight, Matthew Pugsley and YOU!
To learn more about disc golf please email Hub City Disc Golf at the following address: