Slobot About Town LIV:
Slobot visits the Historic Homes of Spartanburg, pt. 01!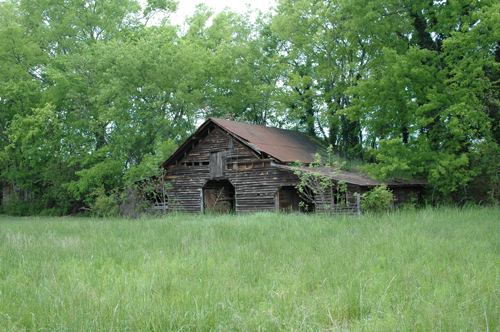 Slobot wasn't sure where he was but he was sure that he was far from home.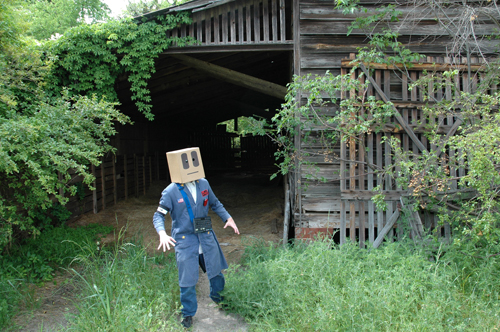 Slobot tried to recollect the previous day's events but could only recall dozing off in a barn somewhere off SC Highway 101 in Woodruff.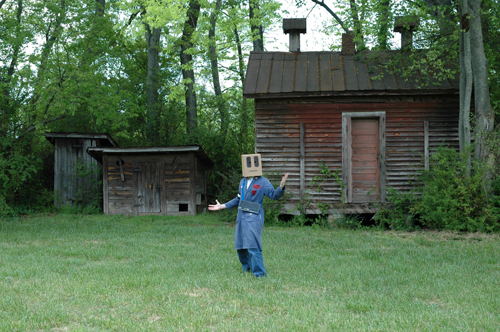 Slobot looked around and counted no fewer than 27 late nineteenth and early twentieth century farm buildings.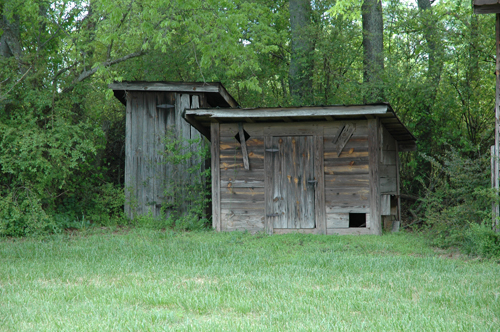 Among these outbuildings were a privy, a chicken coop...
.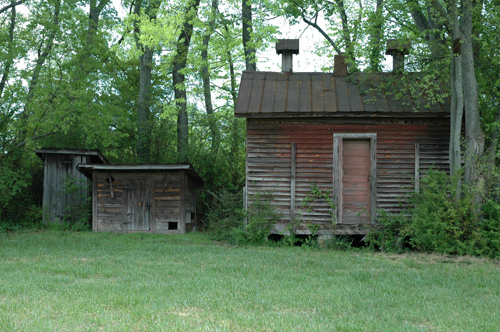 and a sweet potato house.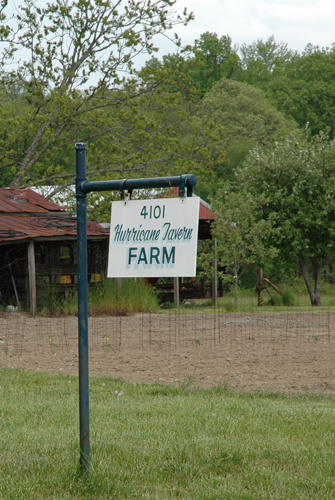 Slobot soon realized that he had spent the night at Hurricane Tavern.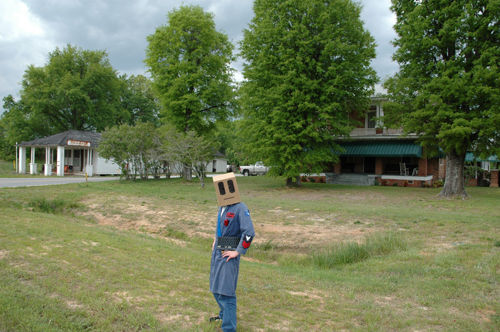 The main house at Hurricane Tavern was built around 1811.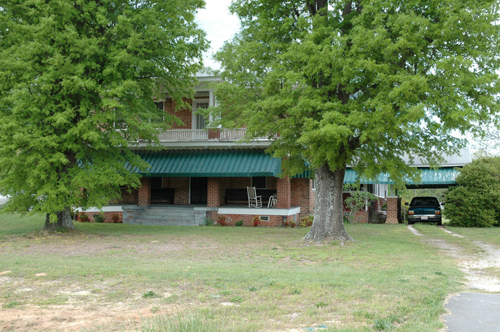 It would undergo major expansions in approximately 1850...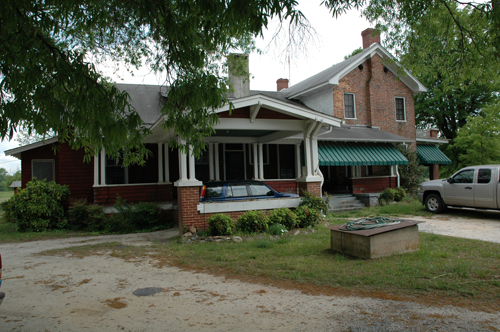 and 1920.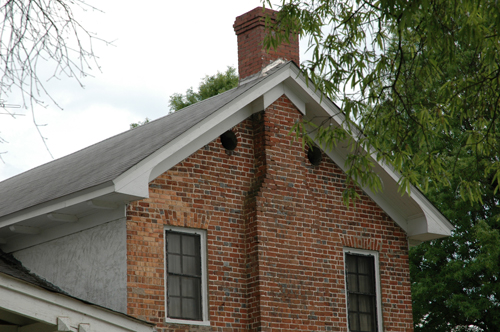 The Hurricane House is still a home in the year 2008.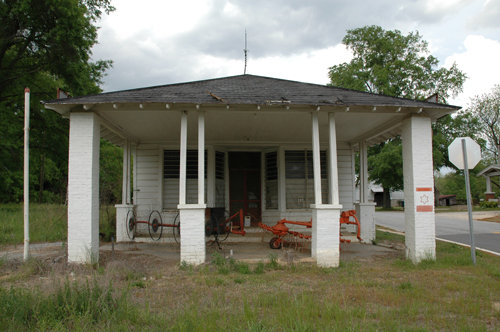 At Hurricane Tavern Slobot also found this building.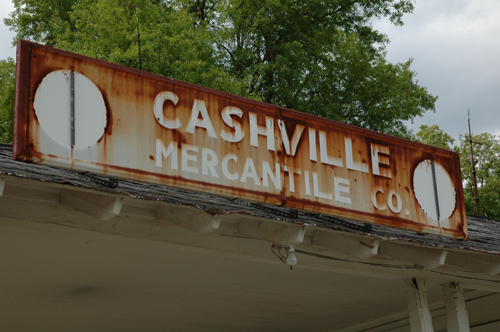 It used to be the home of the Cashville Mercantile Company.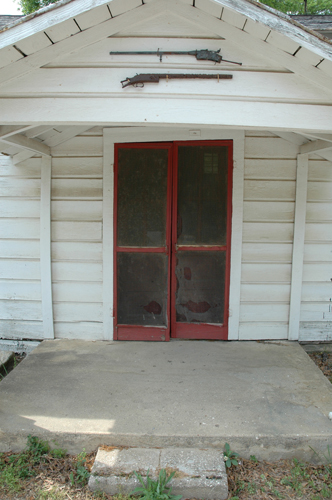 The Cashville Mercantile Company was a country store built around 1924.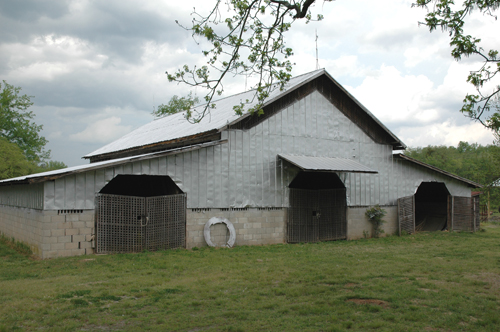 Near the Cashville Mercantile Company Slobot spotted this mule barn. Slobot, suddenly envisioning a night spent in a mule barn, decided that now was the time to find a suitable place to stay for the encroaching night.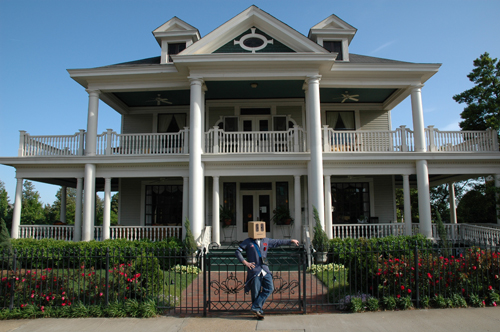 Slobot headed back into Spartanburg and soon found himself in front of the Alexander House. The Alexander House, located at 319 East Main Street, was built for local merchant John A. Walker in 1904. In 1907, Walker would sell the house to Alonzo Marshall Alexander.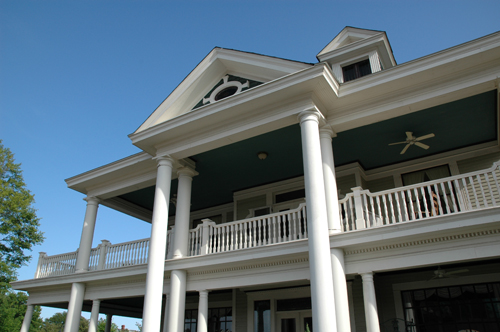 Alexander and his descendants would run the Alexander Music House at the location until selling the building in 1997. Today the former Alexander Music House is better known as the Inn on Main, a bed and breakfast.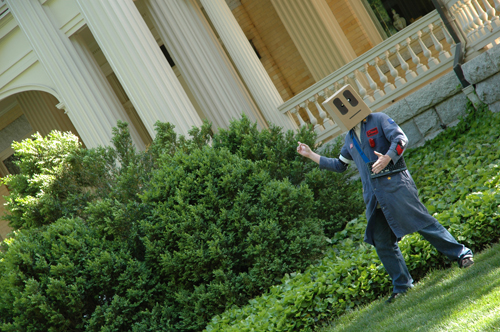 Slobot wasn't feeling "B & B" and so made his way to this lovely building at 314 S. Pine Street. Slobot soon realized that he had found the Walter Scott Montgomery House. The Montgomery House was built in 1909 by Walter Scott Montgomery (1866 - 1929).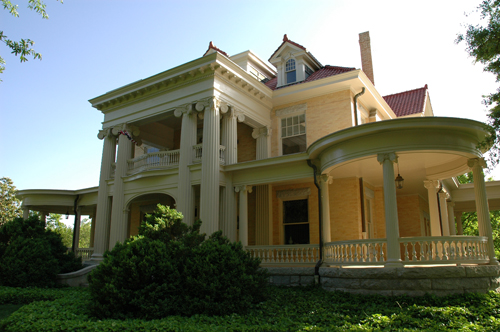 Walter Scott was the son of Civil War Captain John H. Montgomery. John H. Montgomery had been among those that organized the City of Spartanburg's first cotton mill, Spartan Mill, in 1888. Today the house is owned by Mid-South Management. Clearly Slobot would find no quarter here.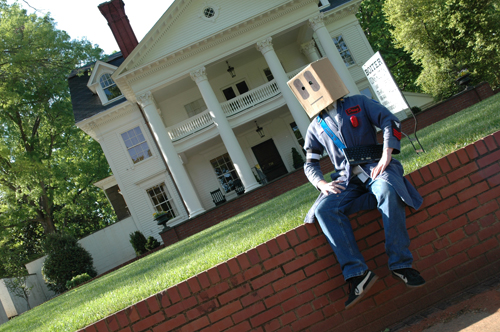 Slobot, still in search of a suitable place to spend the night, paused in front of the Evans-Russell House. The Evans-Russell House was built in approximately 1901 for former South Carolina Governor John Gary Evans. Evans, who had served as Democratic Governor of South Carolina from 1894 to 1897, would live in the home until his demise in 1942.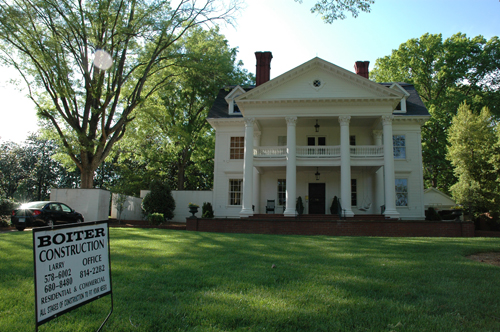 Five years subsequent to the death of Evans, Donald Stuart Russell would come to reside in the house. Donald Stuart Russell would later serve as Democratic Governor of South Carolina from 1963 - 1965 and as a U.S. Senator representing South Carolina from 1965 - 1966. Russell would reside in the home until his passing in 1998.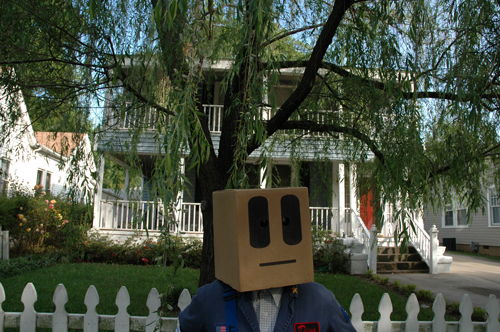 Jack Roper, meteorologist and local celebrity, has been with WSPA News Channel 7 since 1986. His is a star that burns far brighter than Slobot's.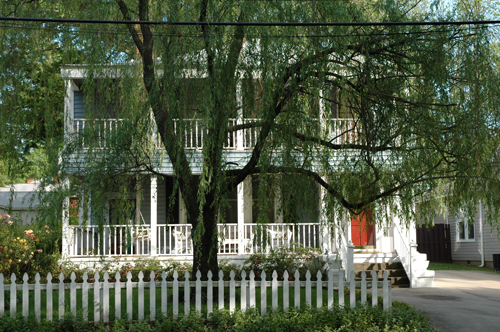 Slobot, hoping to bask in Jack Roper's reflected limelight, took a snooze in Roper's bushes.
Slobot would like to thank the Hurricane Tavern Farm, the National Register of Historic Places, Jack Roper and YOU!