Slobot About Town XXXIII:
Slobot goes to Clifton Mill #1.
Slobot was leaning on this abutment along the Pacolet River.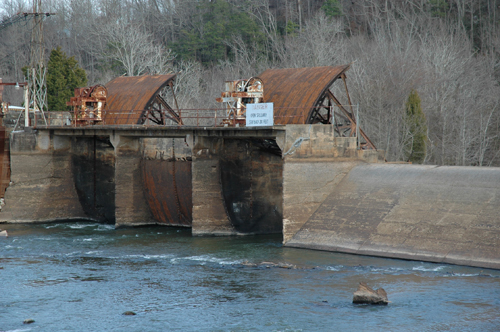 Downstream Slobot would discover this dam.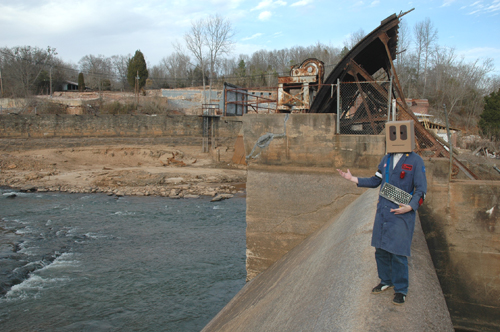 Slobot suddenly remembered that this dam once powered Clifton Mill #1.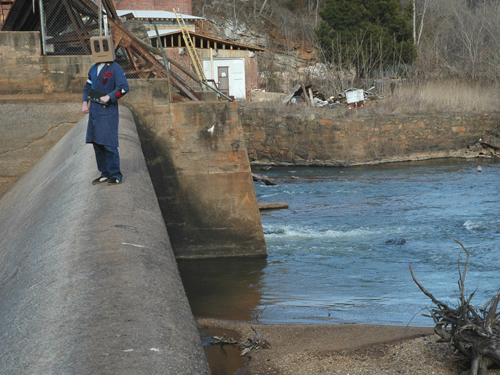 During drought conditions the river here appears relatively calm...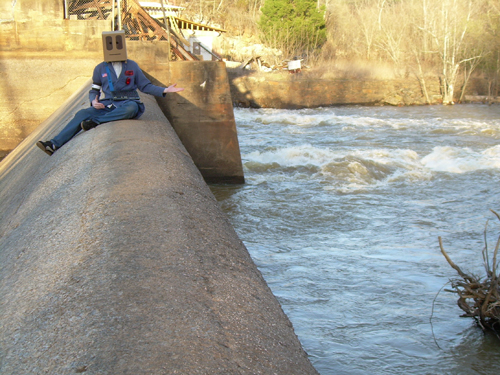 but after a storm the river takes on a more sinister appearance. It is no surprise that this bend of the river came to be known as "Hurricane Shoals."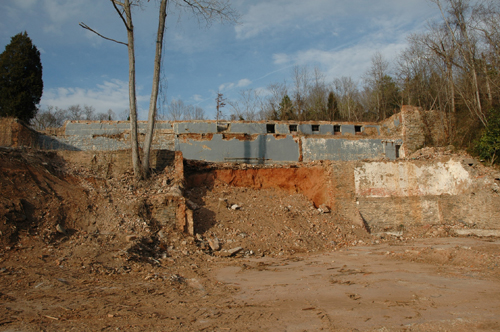 D. E. Converse and Co. were looking to expand their Glendale operations and so decided to build a mill at Hurricane Shoals.
Clifton Mill #1, as it would come to be called, would incorporate in 1880 and begin production in 1881.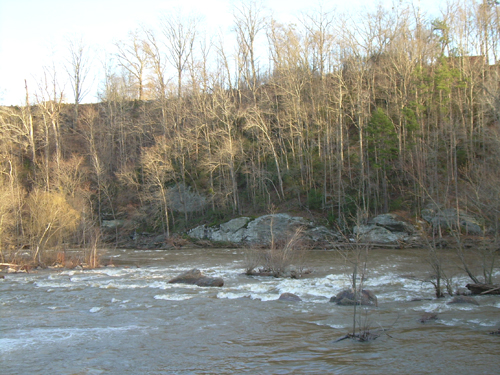 Clifton was so named because it rests in the shadow of this striking cliff.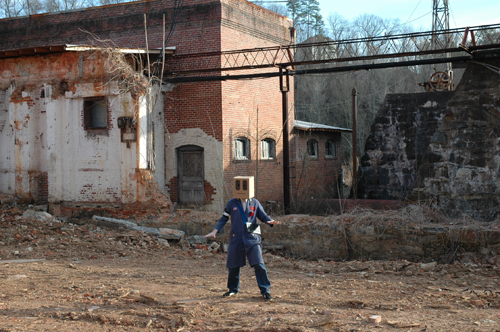 Clifton Mill would be a success and so operations were soon expanded.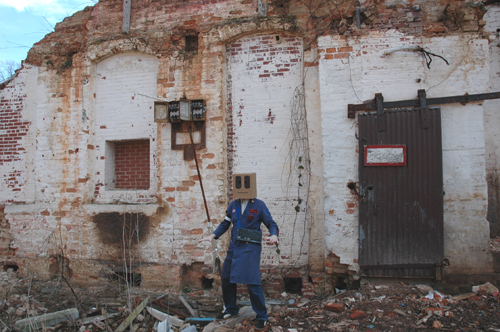 Indeed, Clifton Mill #2 would be built downstream in 1889 and Clifton Mill #3 (AKA Converse Mill) would be built upstream in 1896.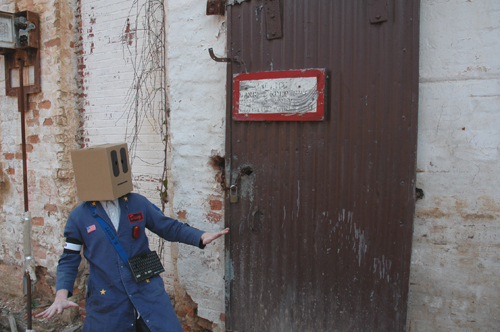 Clifton #1, like so many other area mills, would be nearly destroyed by the flood of 1903.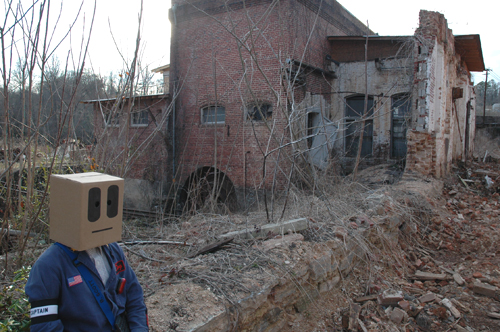 In the wake of the 1903 deluge Clifton #1 would be rebuilt and see continuing success.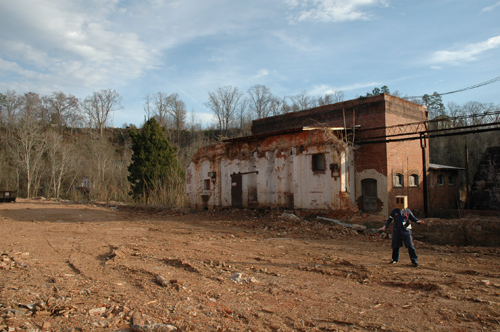 Indeed, operations would be expanded in the 1940s and '50s. By the 1970s, however, the mill had been closed and converted to storage.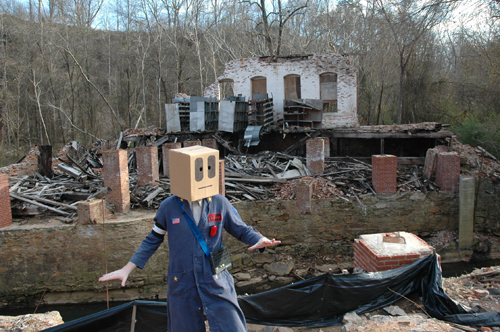 In 2002 a new owner took possession of Clifton #1 and began demolition.
Today what still stands of Clifton #1 is crumbling and as malodorous as burnt plastic.