Slobot About Town XXVII:
The Bridges of Spartanburg County, pt. 3.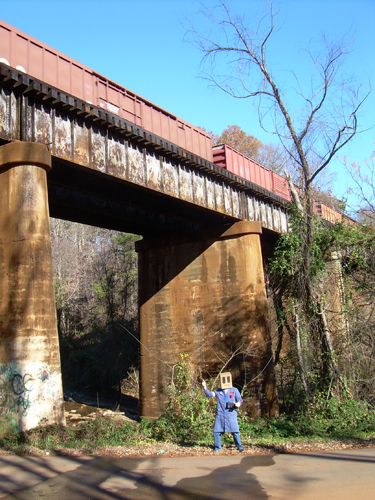 Slobot was checking out the North Tyger Watershed when he found this cool trestle.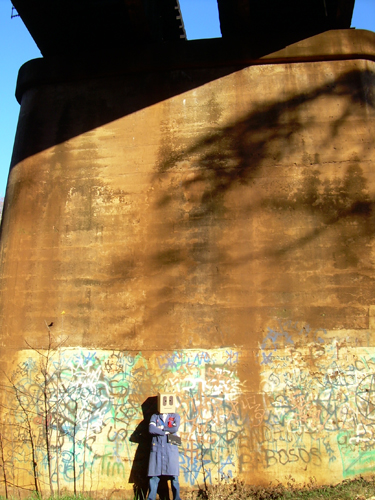 Graffiti told Slobot that the trestle was part of the Norfolk Southern Crescent Route.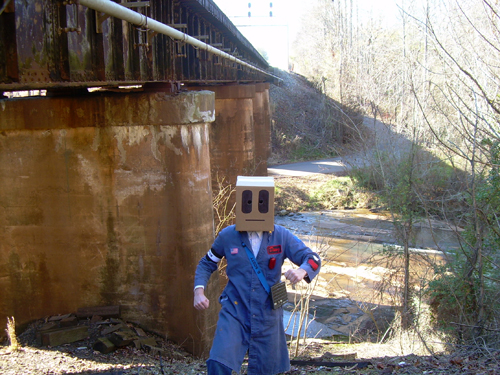 Below the trestle is Frey Creek. Frey Creek, which is also known as Grays Creek, drains into the North Tyger River.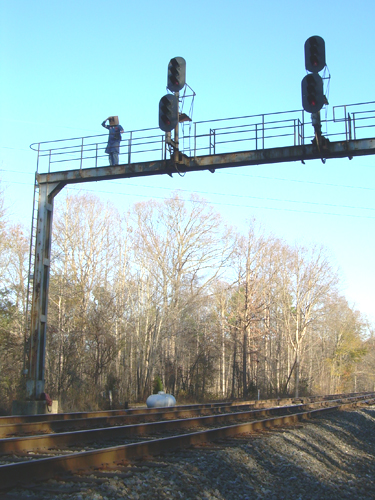 Slobot climbed high upon the signal lights to survey the land.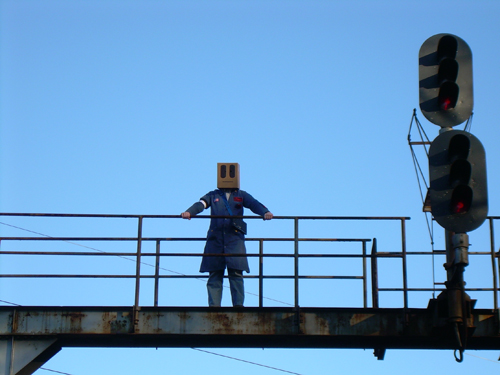 Slobot soon spied yet another trestle...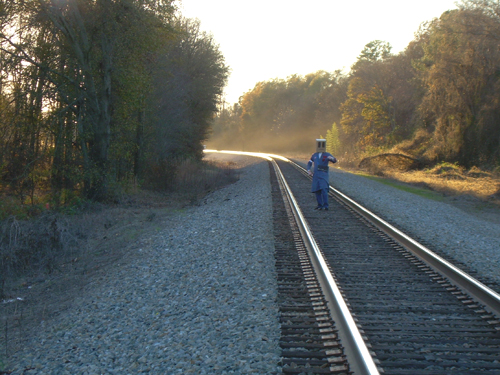 and so Slobot meandered on down the tracks...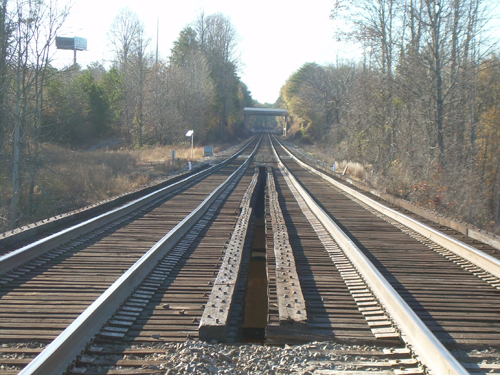 where he found this trestle.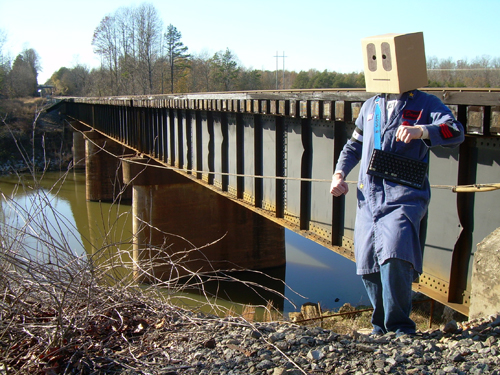 It was with a shudder that Slobot suddenly remembered the trestle and its ghastly history.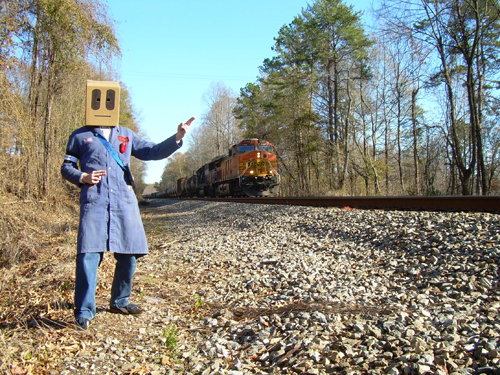 It was January 14, 2001 and a Norfolk Southern freight train barreled its way towards the North Tyger Reservoir.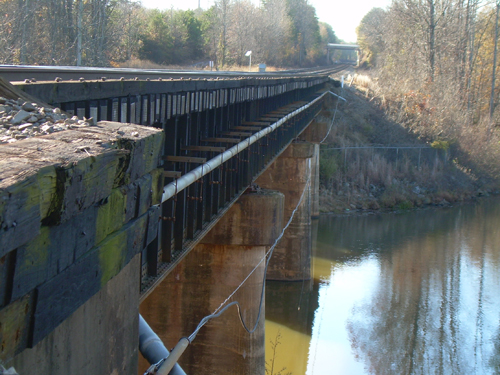 Meanwhile, down the tracks, 21-year-old Josh Switzer was threatening suicide.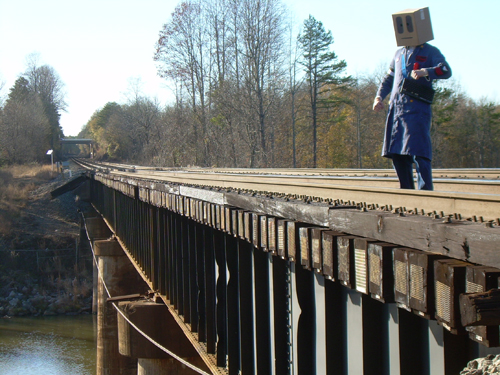 His friend Nola Jones, 18, was pleading with him, begging him to get off the tracks.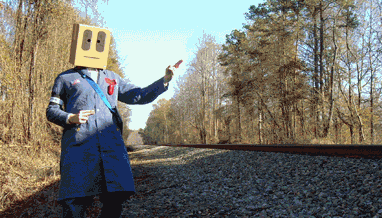 No one knows for sure what happened next, but both were struck and killed by the train, which was traveling in excess of 55 mph.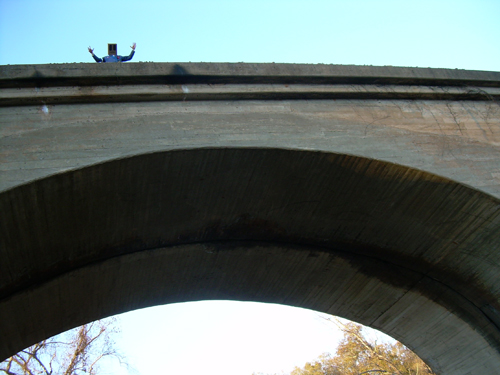 Frankly, Slobot was spooked and so he hopped a train and skedaddled...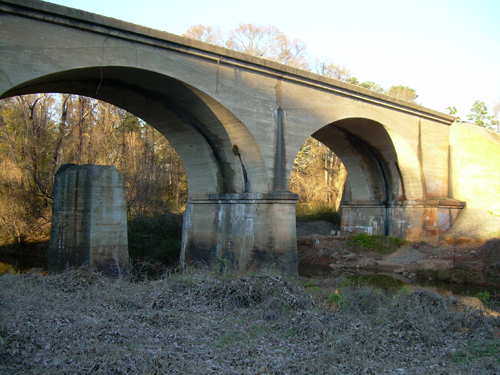 skedaddled all the way out to this train trestle over Lawson's Fork Creek.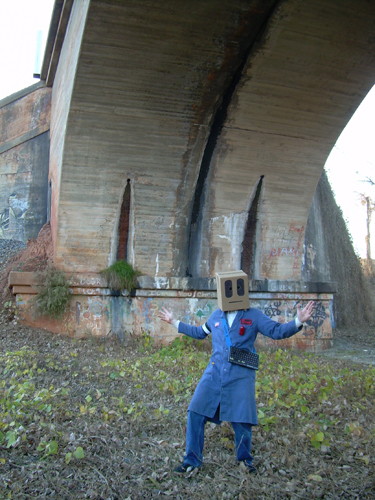 It reminded Slobot of the the old bridges over the Tyger Rivers.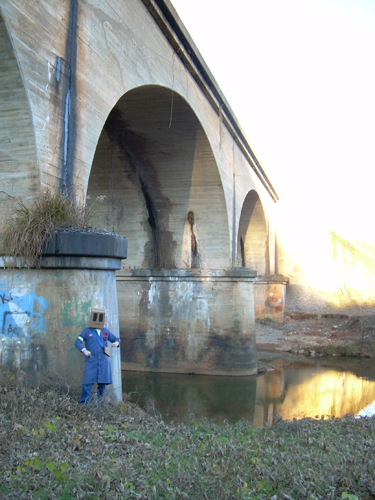 This trestle, however, was far more massive.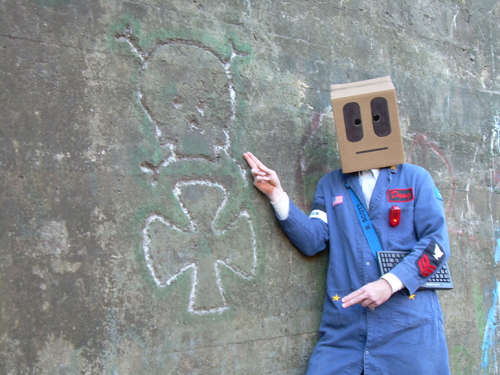 But here, too, the spectre of death lingered...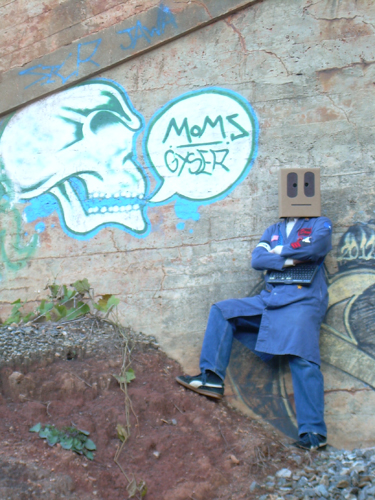 etched and painted upon the Lawson's Fork Trestle.
Stay tuned for more of Slobot's Favorite Bridges of Spartanburg County!