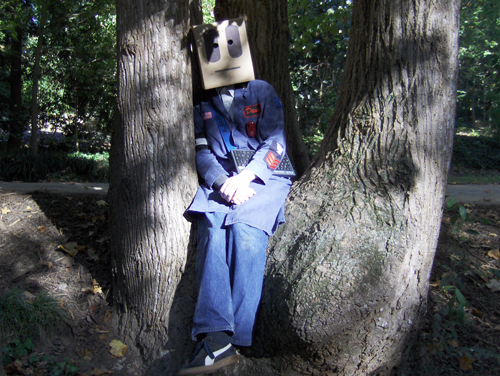 Slobot was sitting in the crotch of a tree when...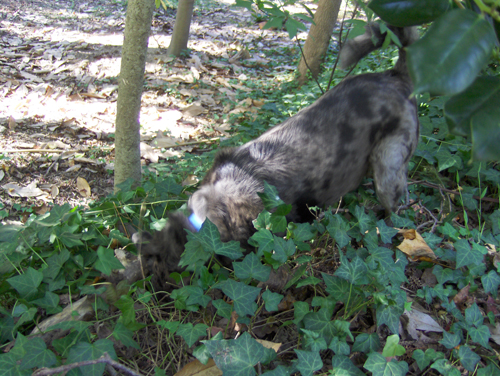 he spotted this crazy dog trying to root out a chipmunk.
Slobot took the dog on a walk to the Hatcher Garden & Woodland Preserve on John B. White, Sr. Blvd.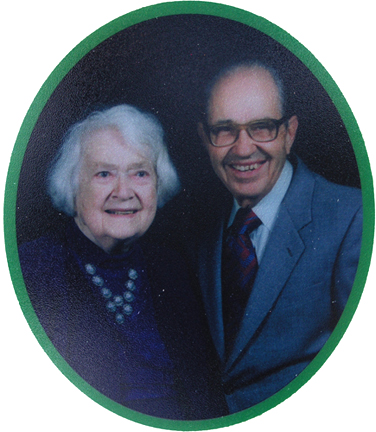 The Hatcher Garden & Woodland Preserve is named for the late Harold and Josephine Hatcher.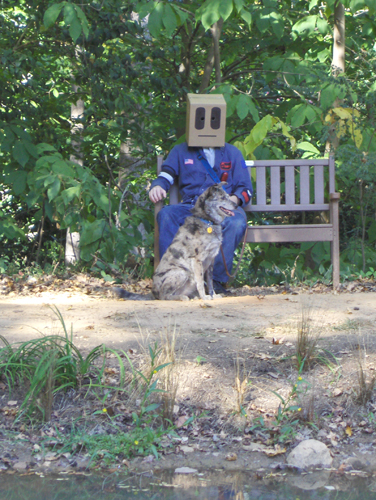 The Hatchers, then recently retired, had moved to Spartanburg in 1969. Their home on Briarcliff Road would soon become home base for a bold urban gardening experiment.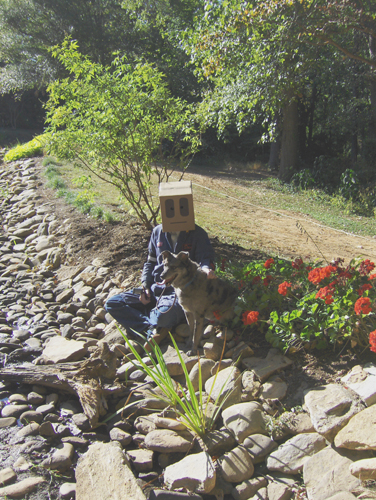 Indeed, the Hatchers and others sought to transform a property that had been ruined by years of King Cotton, erosion and urban decay into an urban oasis. Undeterred by lack of funding and youth, a 70+ year old Harold Hatcher would do just that.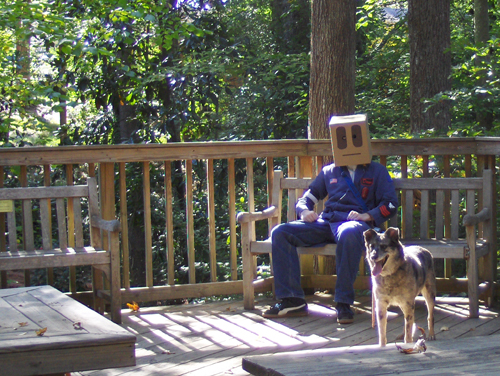 Slobot sat pondering upon all that the Hatchers and their friends had accomplished...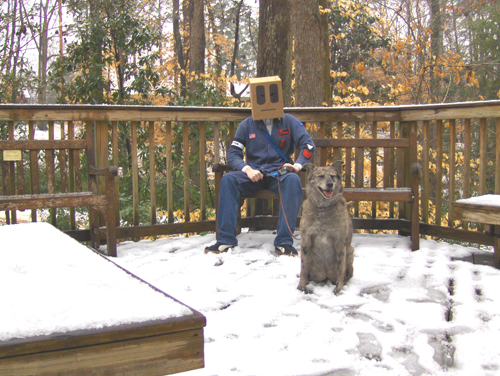 when something truly bizarre happened!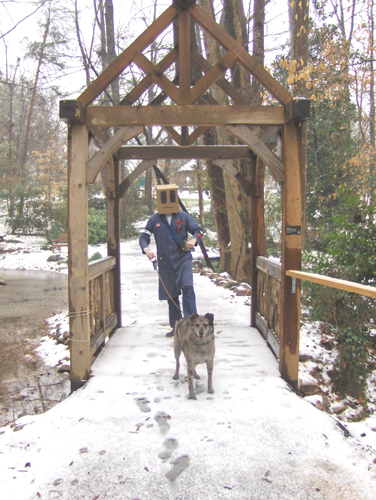 It snowed!
Indeed, Spartanburg's seldom-seen-friend, snow, had dusted the gardens.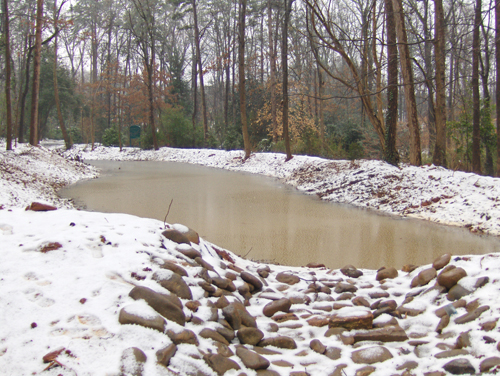 Ponds had frozen...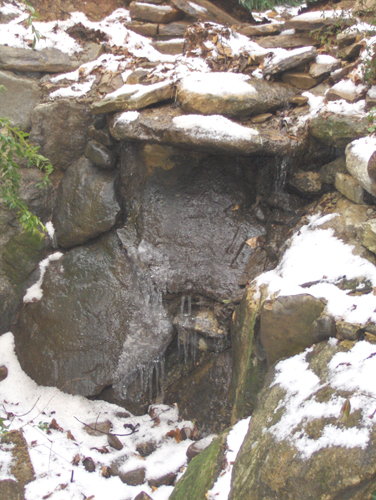 and erstwhile waterfalls were now but stalactites.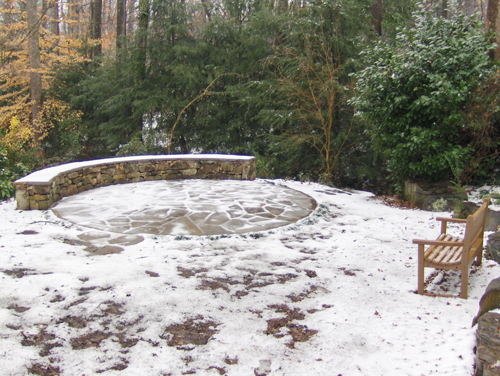 Icy solitude surrounded Slobot.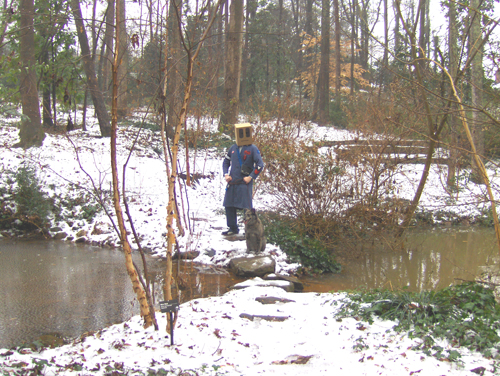 Slobot and his animal friend, undeterred by their complete lack of bread and milk, continued on.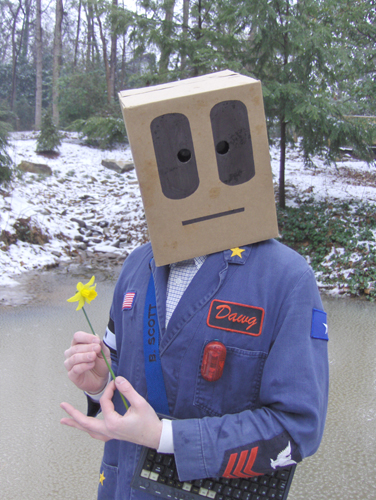 After all, Slobot knew that in Spartanburg snow was so fleeting as to barely even exist. Indeed, flowers were still in bloom.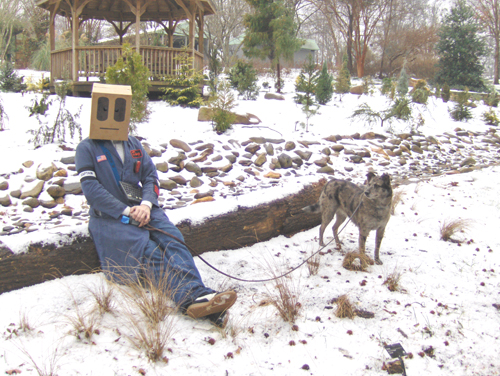 And so Slobot sat back and enjoyed the snow!
Slobot would like to thank the Hatcher Garden & Woodland Preserve, his animal pal and YOU!