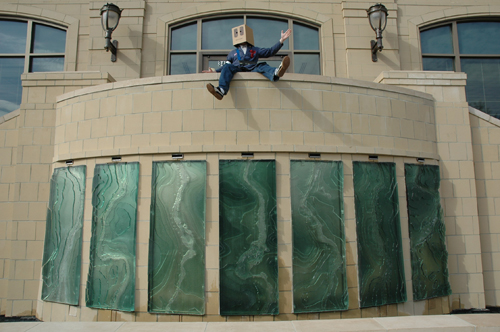 Spartanburg's skyline has a new friend, the Carolina First building at 340 East Main Street!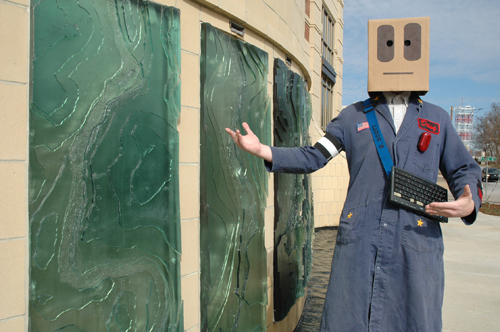 Gracing the facade of this building are seven resin panels representing, from left to right, Anderson Mill Shoals, Ghost Valley Shoals, Musgrove's Mill Shoals, Mountain Shoals...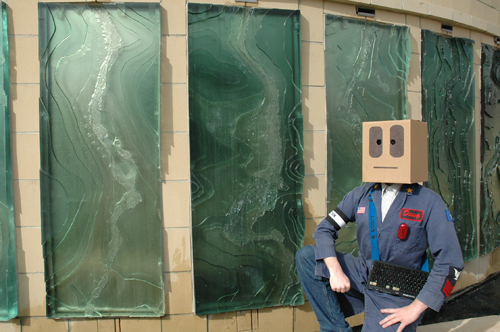 Glendale Shoals, Nesbitt Shoals and Hurricane Shoals.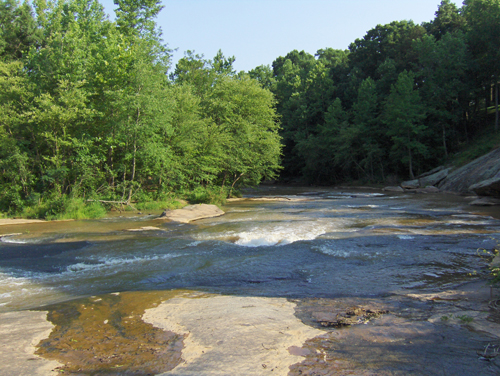 The North Tyger River is home to the Anderson Mill Shoals.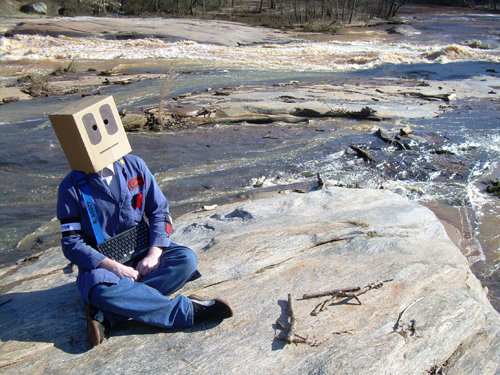 The shoals are so named for the Anderson Mill which sits along the banks of the North Tyger River.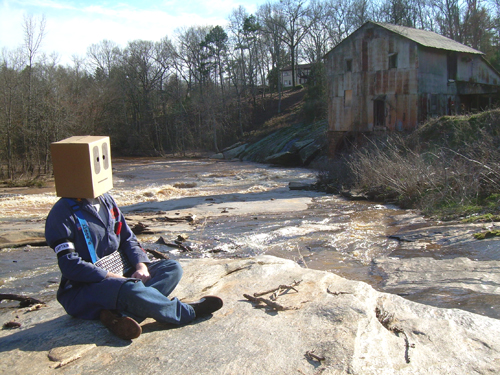 The foundation of the mill dates to ~1780, and the area upon which it rests has been known as both Nicholl's Fort and Tanner's Mill.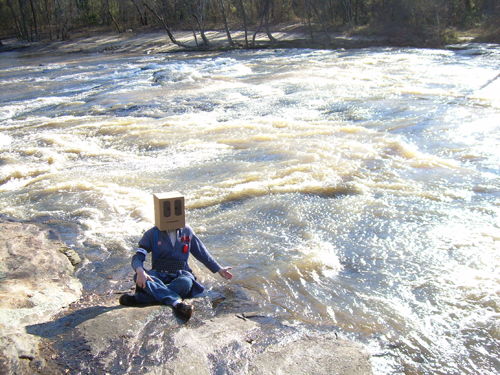 Ghost Valley Shoals can be found between the Fingerville Mill and Lake Bowen on the North Pacolet River.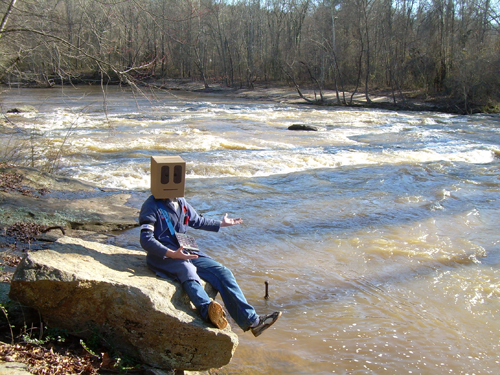 Kayakers love these shoals as waves and rapids can grow quite high after a storm.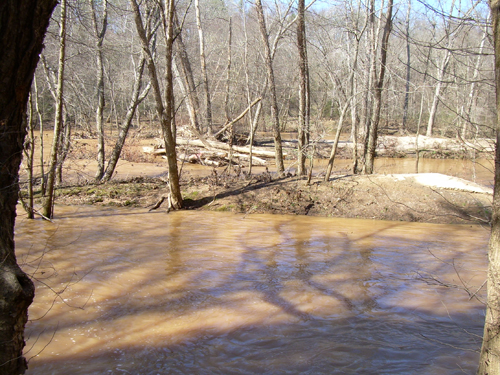 These are the banks of the Enoree River. Today they are muddy, but on August 19, 1780 they were bloody... bloodied by the 4 Patriots and 63 Loyalists that were killed that day.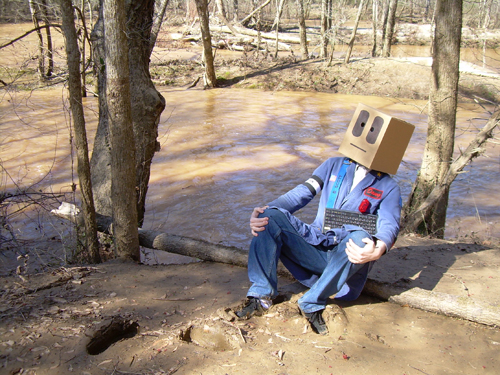 Patriot forces led by Col. Isaac Shelby attacked Loyalist forces encamped here, on what is now the border region between Spartanburg and Laurens counties, at Musgrove's Mill.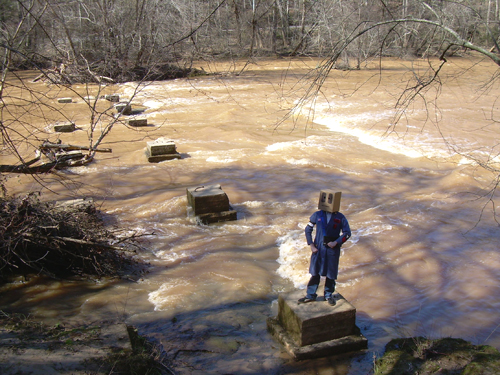 Little did the Patriots know that the Tories at Musgrove's Mill had been reinforced by provincial troops from Ninety Six. Despite being outnumbered, Patriot forces would score a decisive battle against the Loyalists.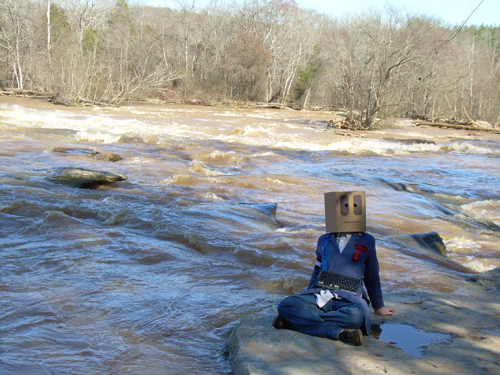 Mountain Shoals lie along the Enoree River.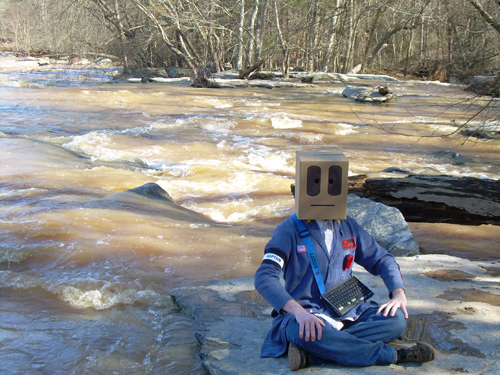 The current in these parts of the Enoree are quite strong...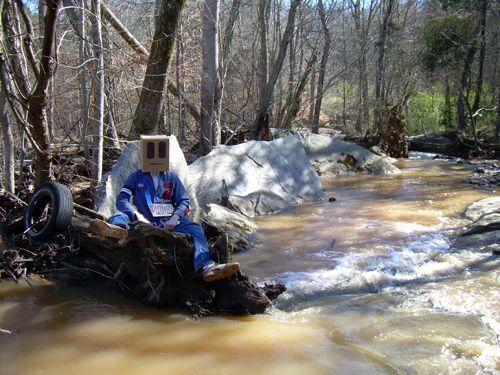 and so it is not surprising that Riverdale, Ramey, Mountain Shoals and other mills have harnessed its power.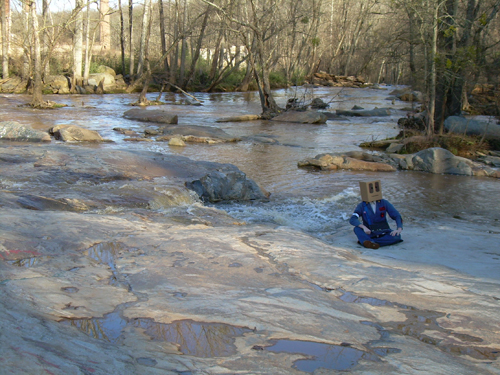 Glendale Shoals lie along the Lawson's Fork of the Pacolet River. They were the force behind Glendale Mills and now stand as a wonderful public park thanks to the SPACE Conservancy.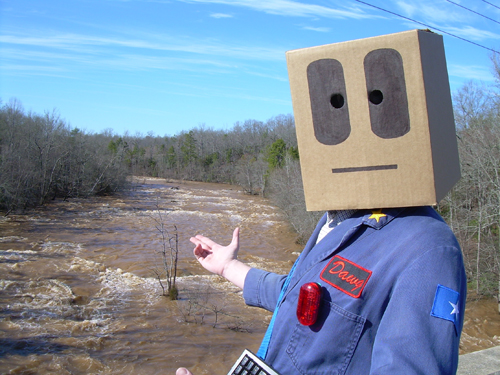 Nesbitt Shoals can be found on the Tyger River.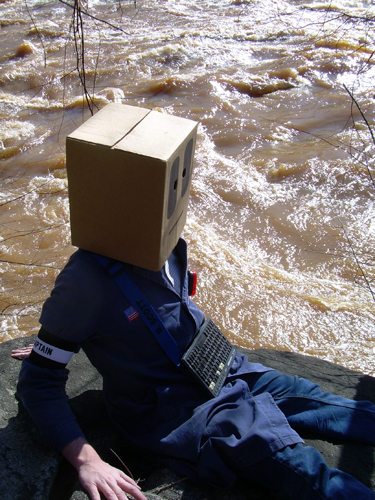 The shoals are named for the Nesbitt family.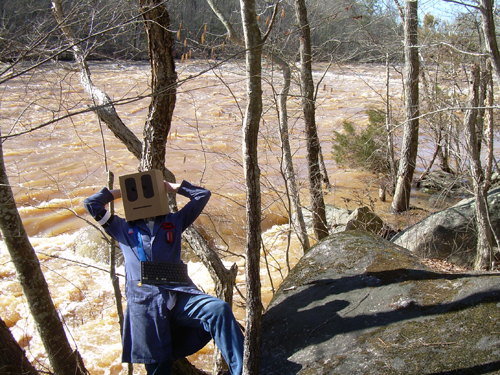 Jonathan Nesbitt would fight in the Revolutionary War and his son James would be a successful planter. Descendents of Jonathan and James continue to reside in the Upstate.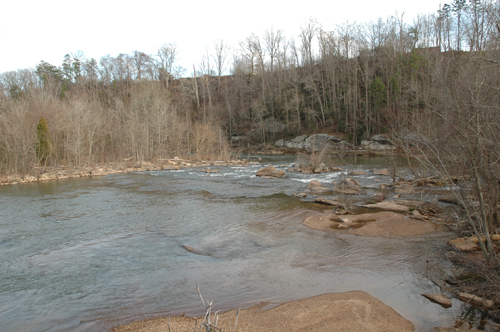 Hurricane Shoals can be found on the Pacolet River. Normally the waters here look quite calm.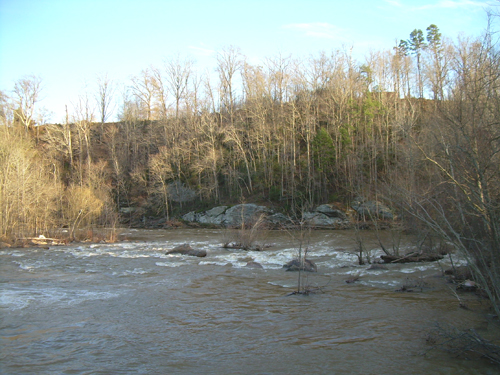 But, after a storm, the current here is quite strong.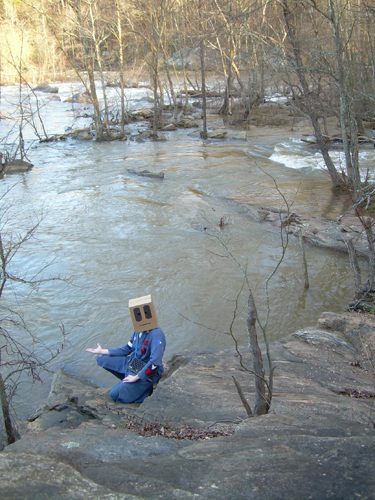 Hurricane Shoals would go on to feed Clifton Mill #1, which began operations in 1881.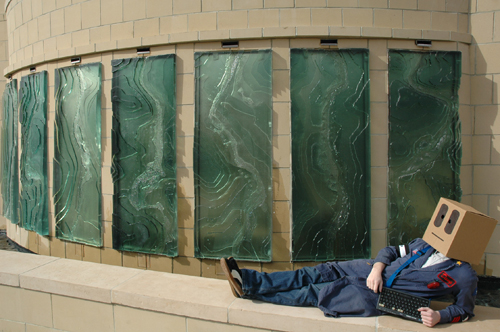 Slobot loved all seven of the shoals featured on the Carolina First building and he highly recommends that you see them for yourself!
Slobot would like to thank Jimmy O'Neal (creator of the seven shoals resin installation), Carolina First, Betsy Teter, John Lane and YOU!