Slobot About Town LXIII:
Spartanburg Locomotion.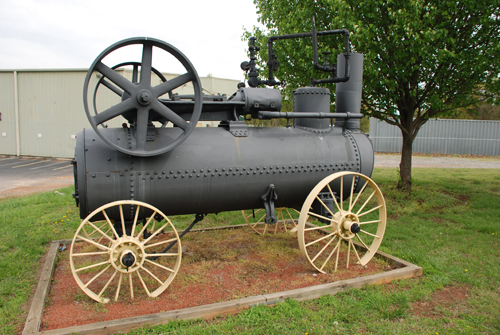 Slobot was wandering around Lyman when he found this old steam engine.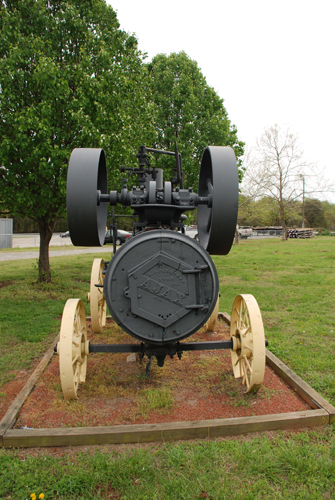 It was built by the A. B. Farquhar Company.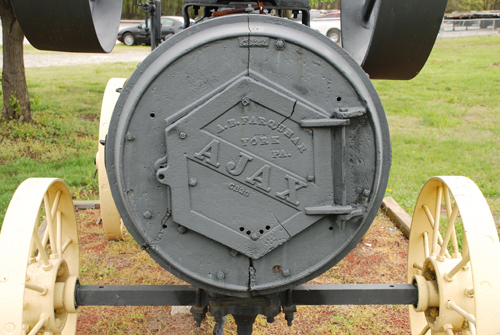 The company is named for York, Pennsylvania's Arthur Briggs Farquhar (1838 - 1925).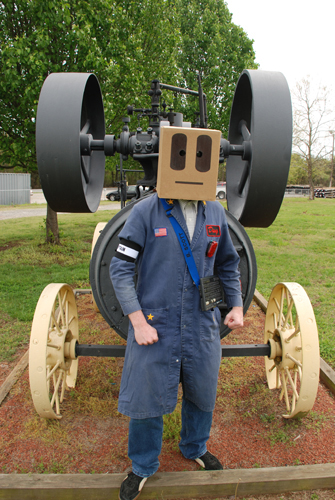 Among the products manufactured by the company was the Ajax steam engine.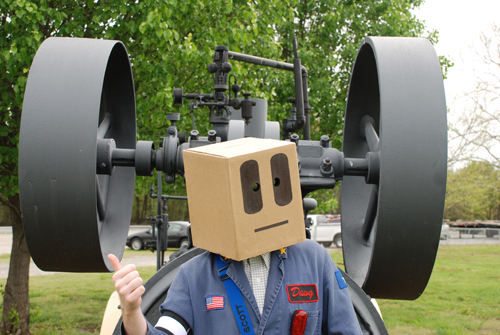 The Ajax traction engine has a steel boiler and springs in its wheel hubs to prevent jarring.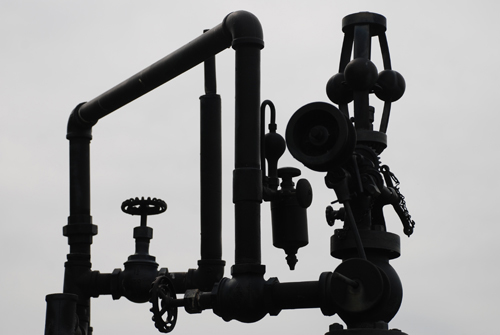 From the late 1880s to the mid 1920s, steam engines and boilers were the principal products of the company.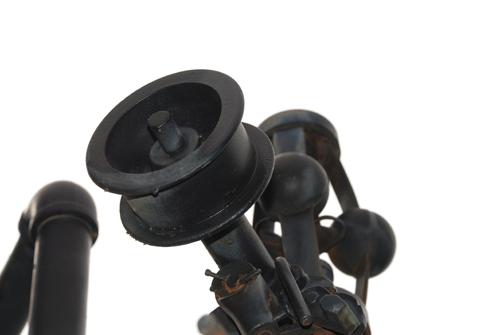 Steam, however, is an antiquated technology. The future belongs to flying machines.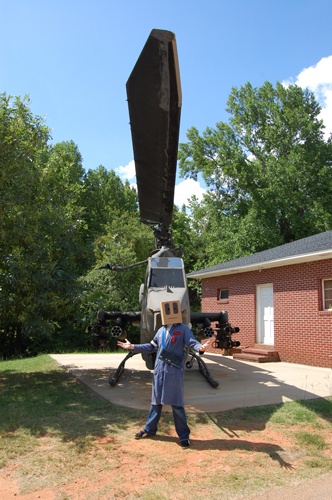 From Lyman Slobot made his way to Chesnee, SC where he found a whirlybird.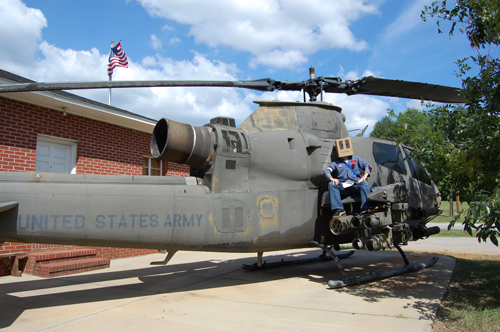 The whirlybird was, more specifically, a Bell AH-1F Cobra Attack Helicopter.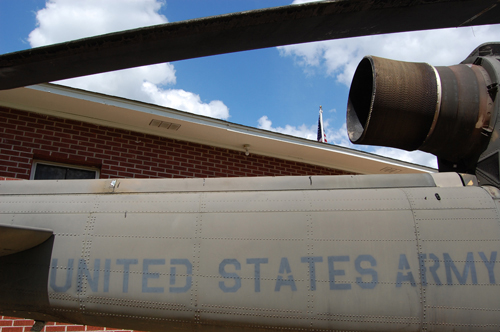 Introduced during the Vietnam War, the Cobra was designed to provide close fire support to ground troops and to destroy enemy armor.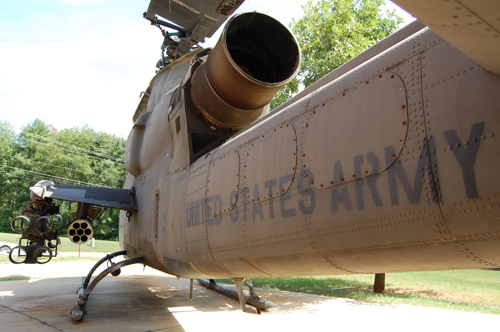 It can carry up to 3,000 pounds of rockets, guns and ammunition.
A versatile aircraft, the Cobra could carry a 20 mm cannon, TOW anti-tank missiles and Stinger anti-aircraft missiles.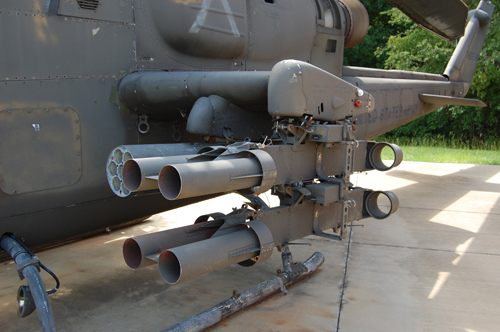 The Cobra was donated by the Department of Defense and transported from Fort Drum, New York to Chesnee, SC where it resides at American Legion Post 48.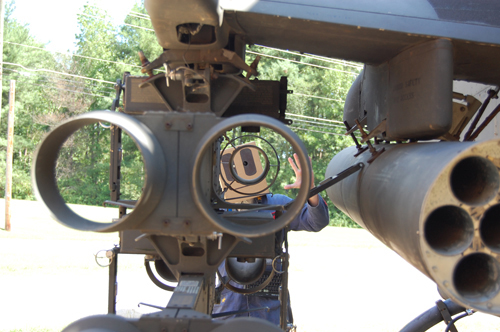 The man behind Chesnee's Cobra Attack helicopter is Jeffery Darrell Thrift, a Vietnam veteran and member of Post 48.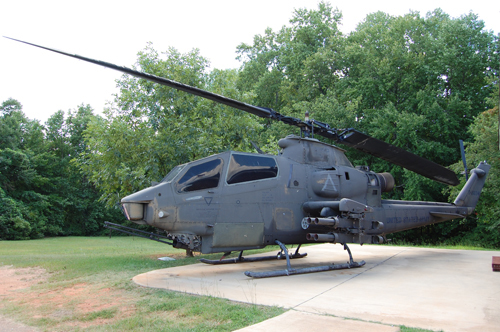 Thrift spent eight months obtaining the helicopter from the National Museum of the United States Air Force.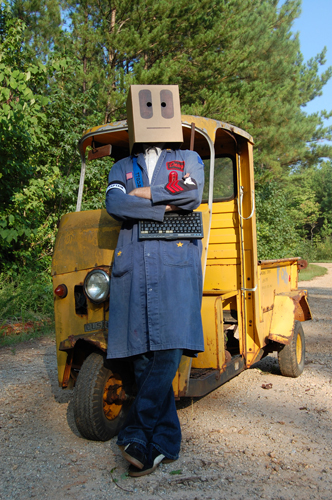 Slobot loved the Cobra Attack Helicopter, but the Cobra was simply no match for Slobot's favorite vehicle...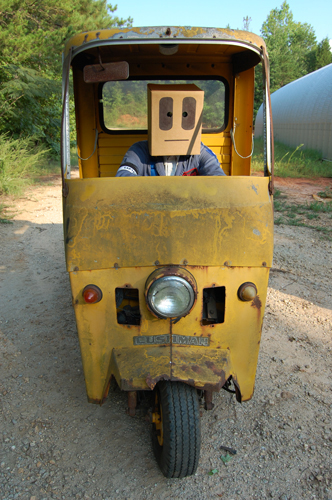 his Cushman truckster!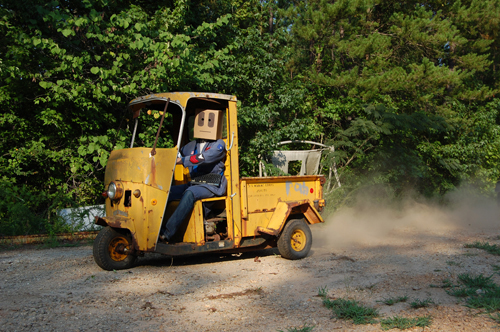 Slobot's Cushman was originally used as a delivery vehicle by the US Marine Corps.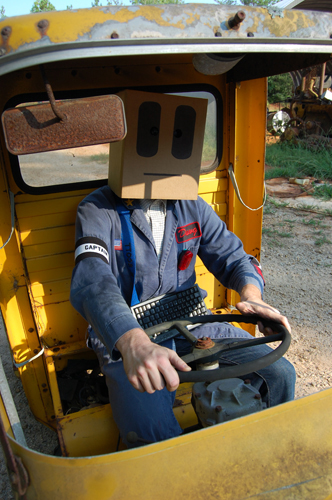 Slobot's Cushman, unfortunately, is not street legal...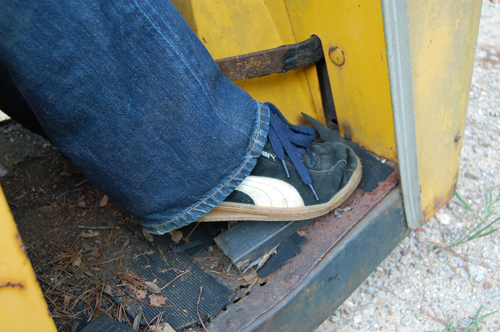 it has no tags or insurance...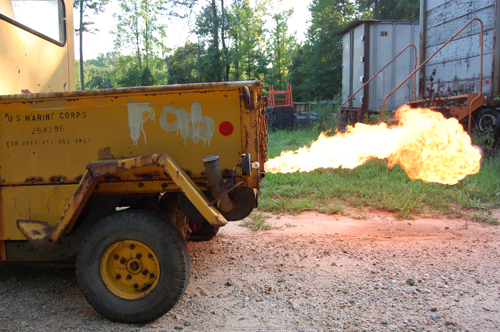 and it has been significantly modified...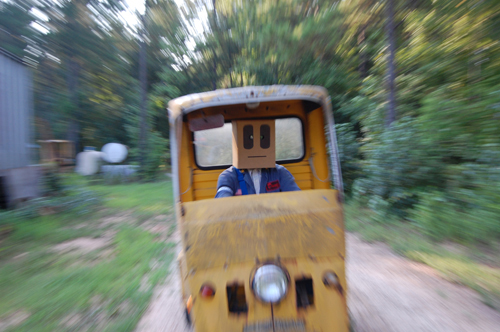 but Slobot can still put pedal to metal and tear around back country roads!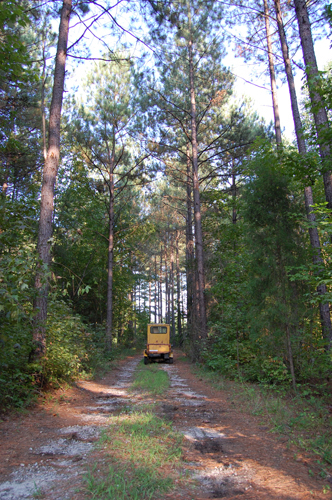 Slobot would like to thank the Boiler Tube Company of America, the A. B. Farquhar Company, American Legion Post 48, Jeffery Darrell Thrift and YOU!