Slobot About Town LXII:
Monuments of Spartanburg.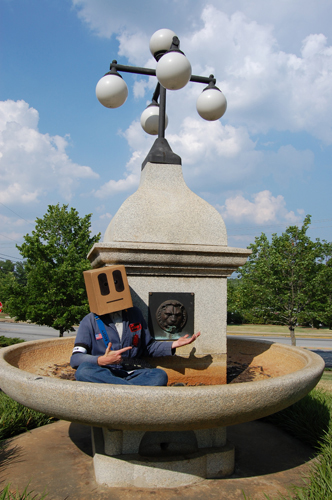 Slobot was meandering near the intersection of Asheville Highway and North Church Street when he found the Jesse Cleveland monument. The Jesse Cleveland monument, erected by his grandsons Jesse F. and John B. Cleveland, originally resided in Morgan Square.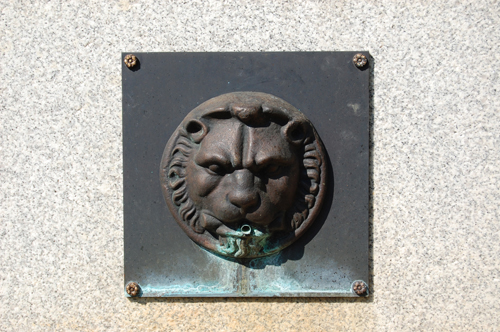 Jesse Cleveland (February 08, 1785 - November 03, 1851) came to Spartanburg in 1810.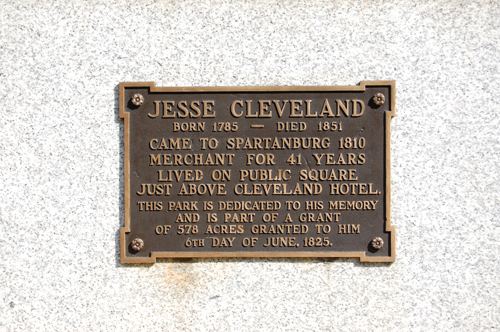 A merchant by trade, Cleveland operated a store behind the former Cleveland Hotel.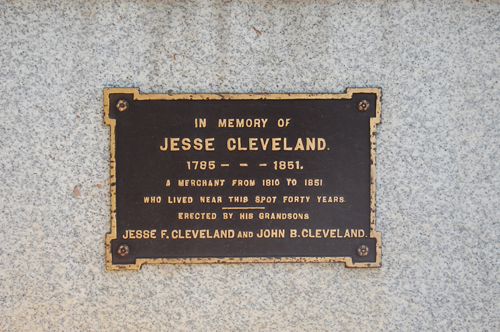 In 1825 Cleveland received a land grant of 578 acres. His former property is now home to Wofford College, Cleveland Park and more.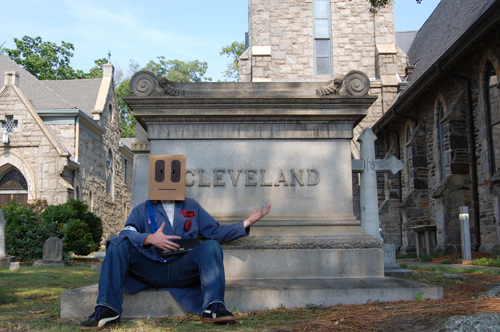 At the onset of the Civil War the Cleveland family was lucky, they were Southerners.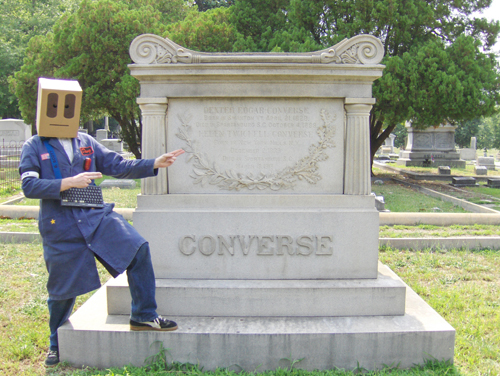 Such could not be said for Northern industrialists like Dexter Edgar Converse and his brother-in-law, Albert H. Twichell . To squelch any rumors of disloyalty, Converse enlisted in Company I, Thirteenth Regiment, South Carolina Volunteers, only to be discharged 4 months later. Twichell also enlisted, but he would see 4 years of active duty.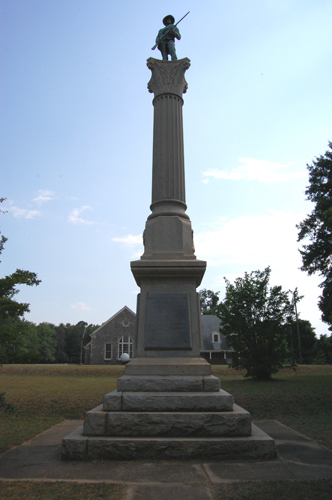 The Confederate Monument at the American Legion Hall at Duncan Park was, "erected in honor of the Confederate soldiers and sailors from Spartanburg City and County by voluntary contributions from her citizens and Spartan Chapter United Daughters of the Confederacy, 1910."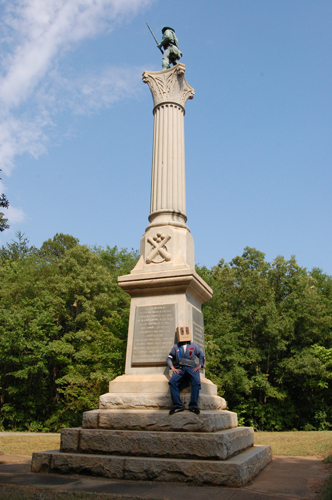 The monument bears the inscription,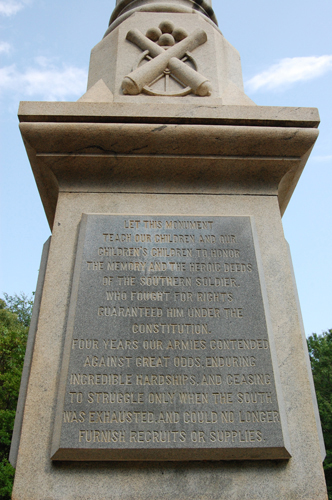 "Let this monument teach our children and our children's children to honor the memory and the heroic deeds of the Southern soldier,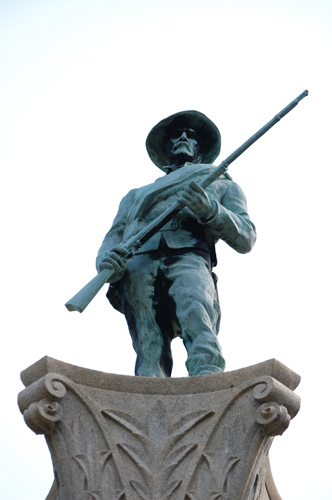 who fought for rights guaranteed him under the Constitution.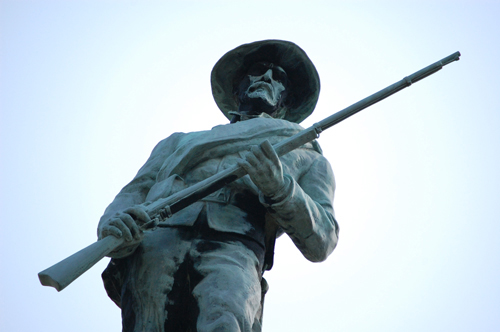 Four years our armies contended against great odds, enduring incredible hardships,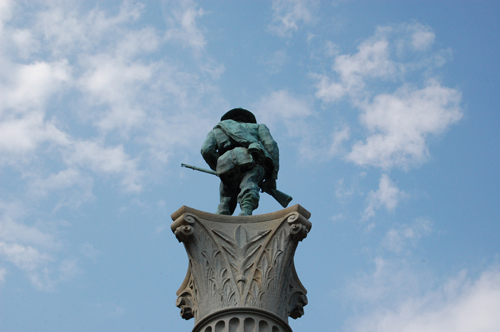 and ceasing only when the South was exhausted and could no longer furnish recruits or supplies."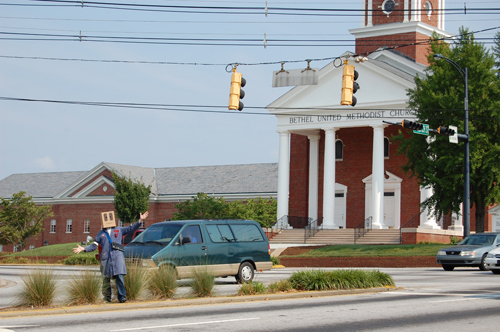 The Confederate Monument used to stand on Kirby Hill, at the intersection of Henry and South Church Streets.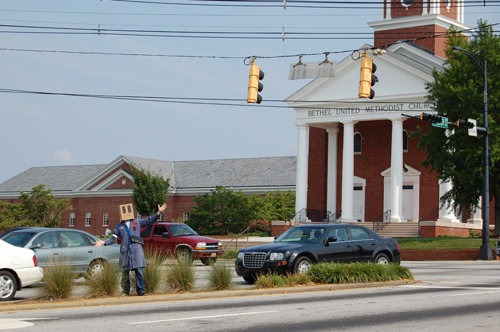 Kirby Hill, which encompasses Bethel United Methodist Church and the Spartanburg Post Office, is named for the Kirby family who farmed on the land in the 19th Century.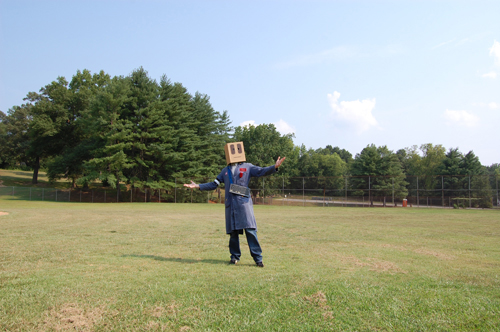 At the conclusion of the Civil War the land between Kirby's Hill and Irwin Park would be occupied by a detachment of the Seventh U. S. Cavalry.
The Seventh U.S. Cavalry was commanded by General George A. Custer.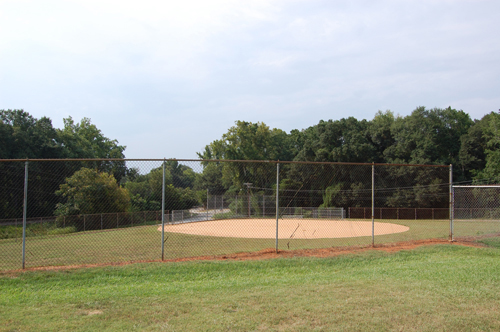 Legend holds that troops held firing practice at the lower end of Irwin Avenue.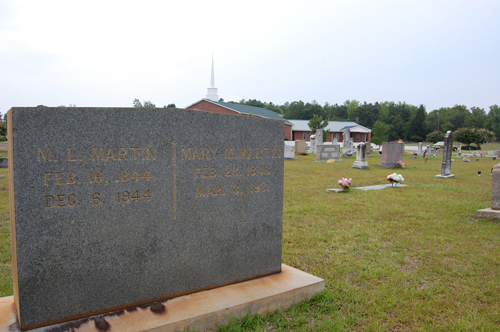 Though the Civil War was over, veterans would continue to hold reunions well into the 20th Century.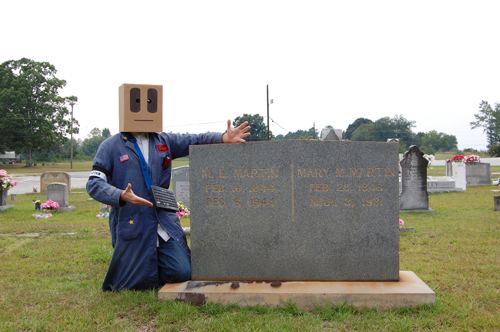 The last of Spartanburg's Gray Line (the 3,484 Spartanburg men who served in the Confederate Army) was centenarian Marcus Lafayette Martin, who died on December 06, 1944. Martin was 18 years old when he enlisted in Company H of the Palmetto Sharpshooters. He would see battle at Seven Pines, Second Manassas, Antietam and Spotsylvania, among others.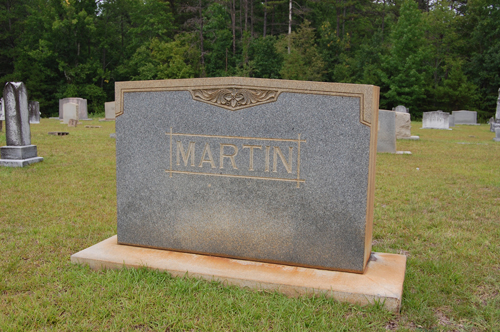 Martin, who hailed from Chesnee, is buried just over the Cherokee County line in the New Pleasant Baptist Church cemetery.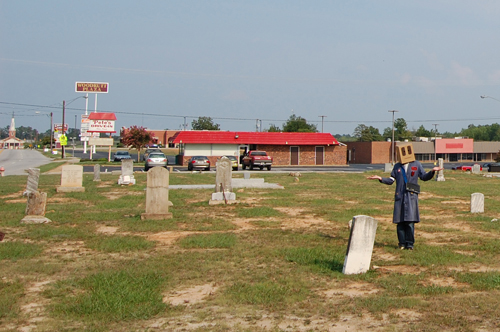 Martin was preceded in death by Spartanburg's penultimate Confederate, James White Westmoreland, who died on January 17, 1944.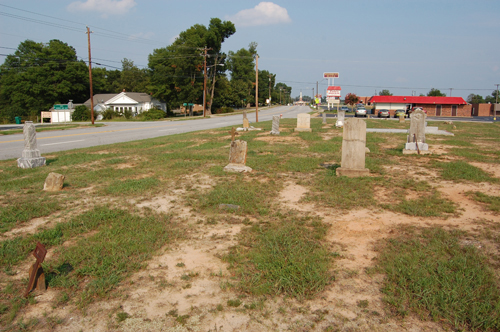 Westmoreland would see action in battles such as Gettysburg, Second Manassas and Spotsylvania. James White Westmoreland's grave is no longer marked, but he rests in the Bethel Baptist Church cemetery in Woodruff, SC.
Slobot would like to thank American Legion Spartanburg Post 28, Bethel Baptist Church , New Pleasant Baptist Church and YOU!