Slobot About Town LXIV:
Slobot visits Peter's Creek Heritage Preserve!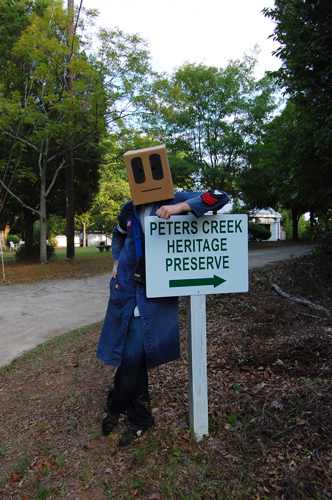 Slobot was wandering along Cannons Campground Road when he stumbled upon Peter's Creek Heritage Preserve!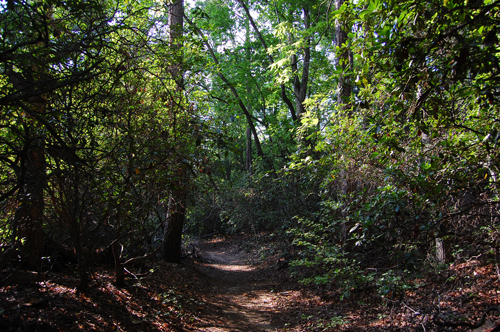 The Peter's Creek Heritage Preserve is a protected property of the Spartanburg Area Conservancy (SPACE). The 156 acre site is crisscrossed by trails.
Slobot took the Red Trail.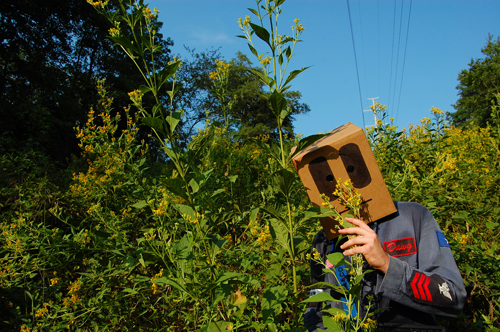 Along the Red Trail Slobot found flowers...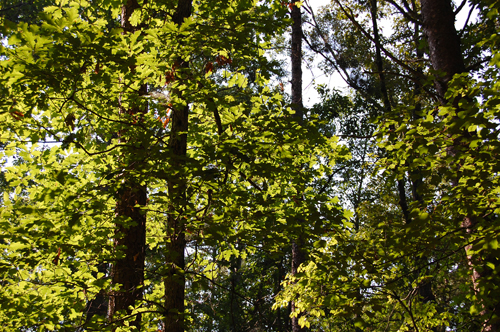 and trees.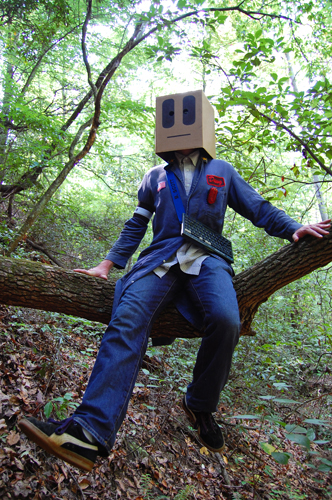 Slobot was gazing up at the canopy...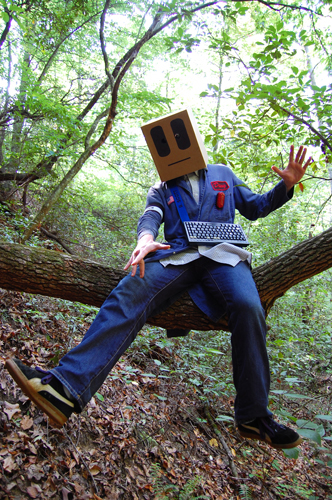 when he looked down and saw...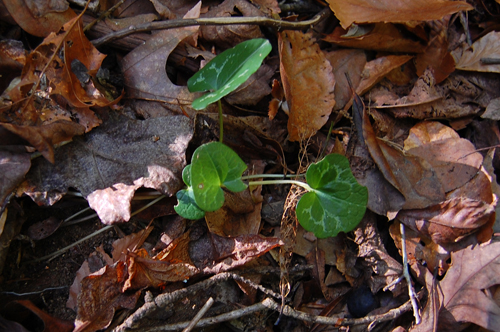 Hexastylis naniflora (dwarf-flowered heartleaf), a federally threatened species!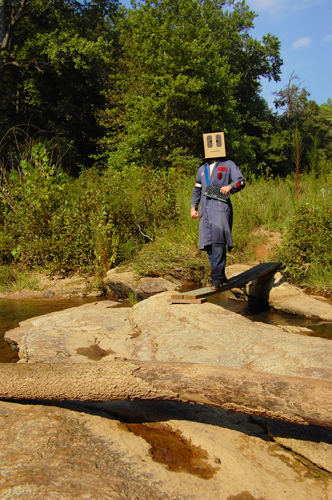 Further down the trail Slobot found a creek.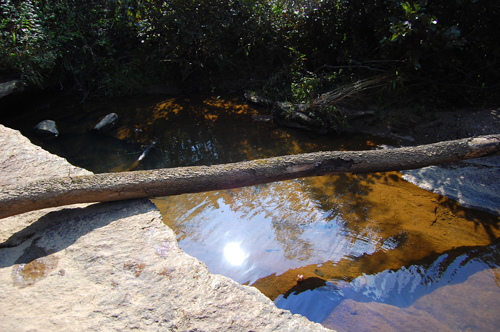 And in the creek Slobot found a crayfish.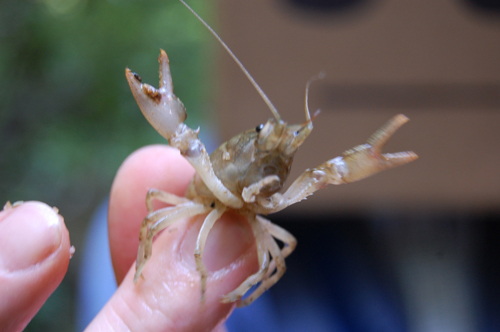 The crayfish did a delightful Richard Nixon impression.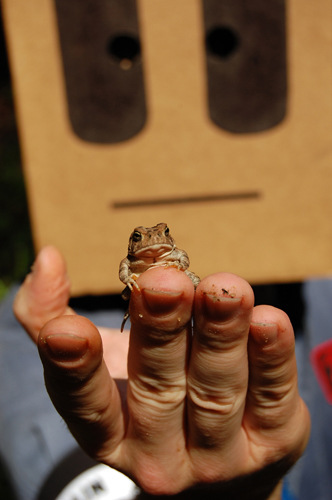 This toad's Churchill had nothing on the crayfish's Nixon.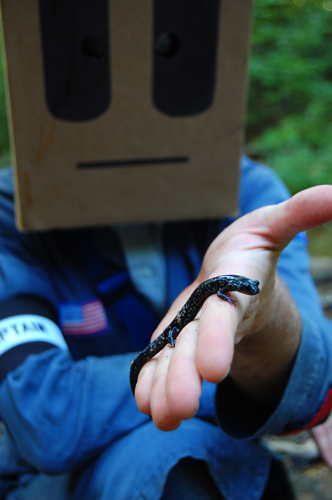 Slobot also found a slimy salamander... no really, that's what it's named, Slimy Salamander.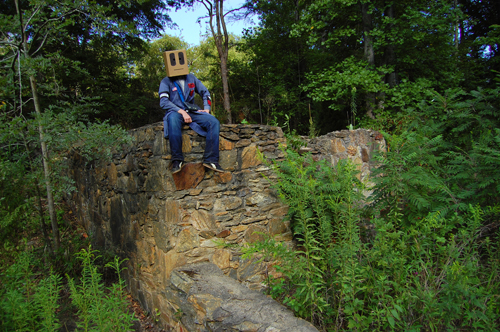 Peter's Creek may have been wonderfully biodiverse, but Slobot was most impressed by the mill ruins that he found.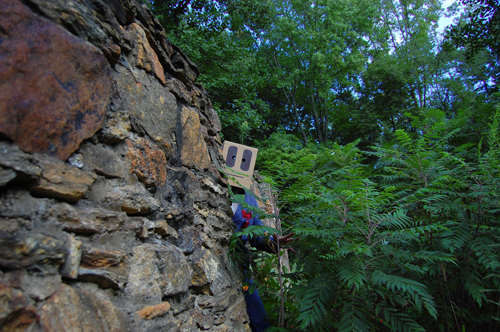 The ruins are of a grist mill, saw mill and cotton gin that once sat along Peter's Creek.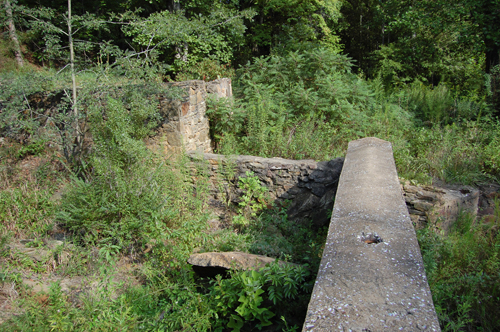 Mill machinery was powered by a 12-horsepower turbine that was located at the end of this concrete flume.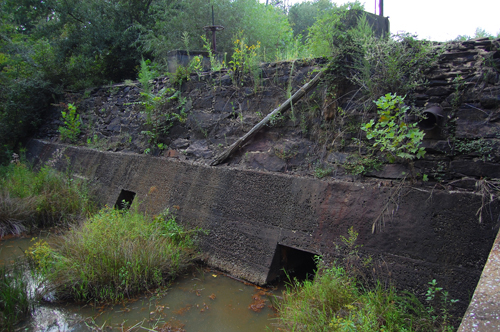 The turbine was powered by the waters of Peter's Creek.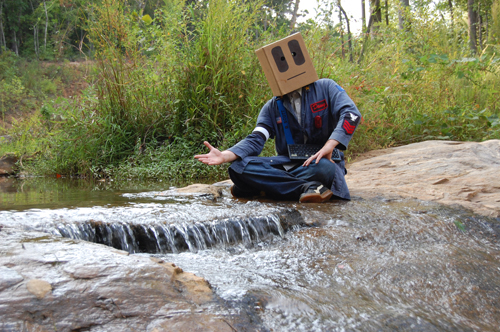 Strangely, the dam no longer sits on Peter's Creek,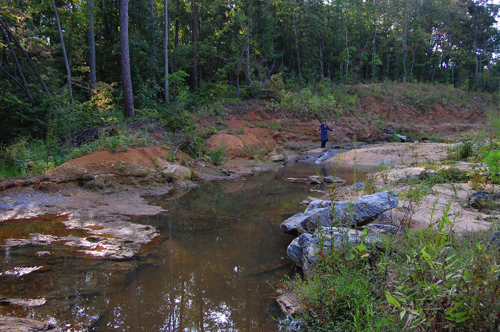 as Peter's Creek has been routed around the mill dam in order to encourage fish migration.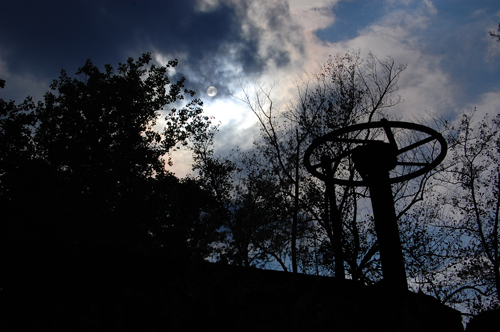 Dam floodgates now control nothing but the still waters of a stagnant puddle.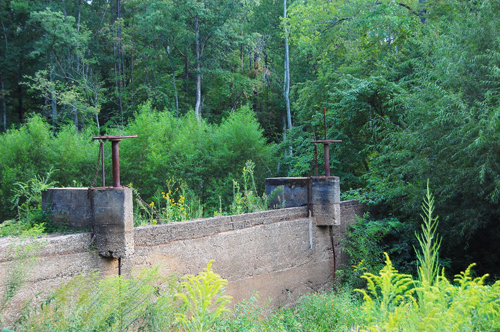 Some speculate that the mill has its earliest roots in the 1840s when it was known as Martin's Mill. What is known for sure is that Washington Poole owned the property from 1870 - 1886 and that he built structures at the site.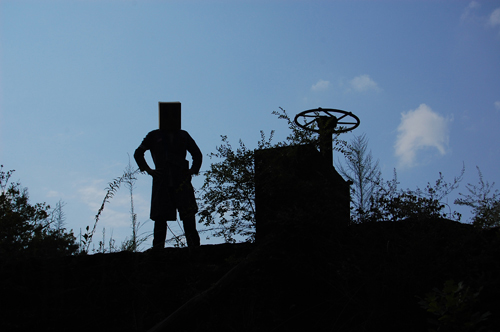 We also know that the dam was first built in the 1870s.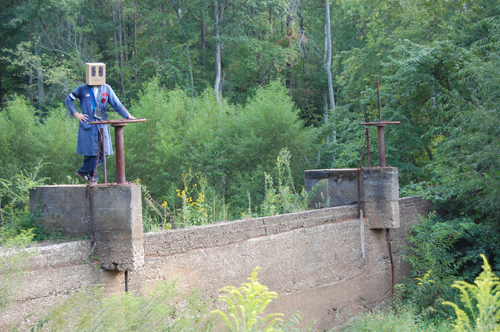 Later owners of the property included I. R. Padgett (1887 – 1903) and J. A. Martin (1905 – 1920). The mill remained in use until ~1923.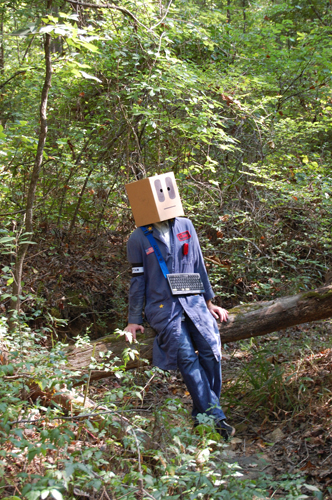 Slobot would like to thank the Spartanburg Area Conservancy (SPACE), Dr. Gillian Newberry and YOU!