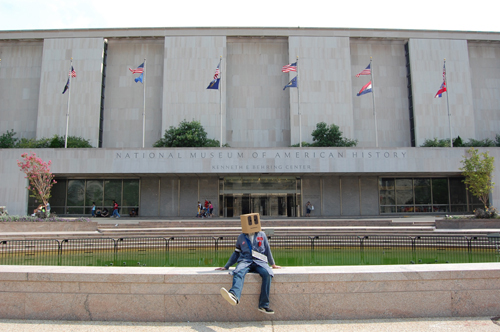 Slobot was cantering along Constitution Avenue when he happened upon the National Museum of American History: Kenneth E. Behring Center.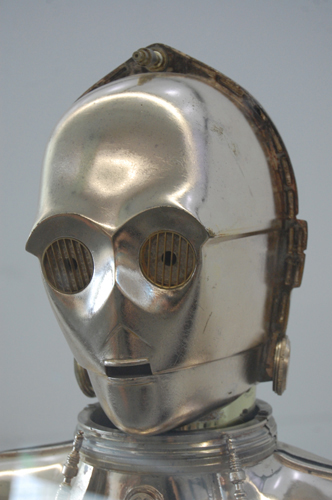 Inside the Kenneth E. Behring Center Slobot found a familiar face...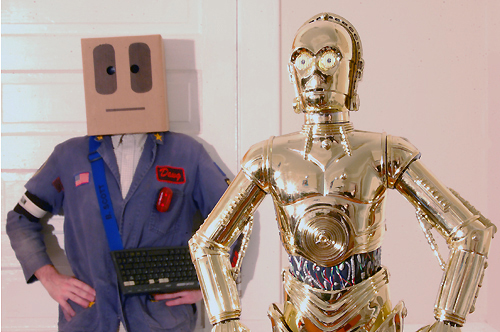 that of his old pal, C "Threepio" 3PO.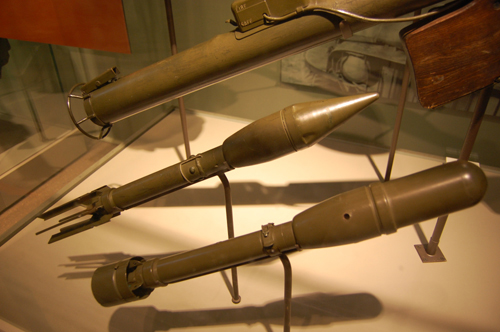 Also enshrined within the museum walls are World War II-era armaments such as a U.S. M1 bazooka, 60 mm rockets...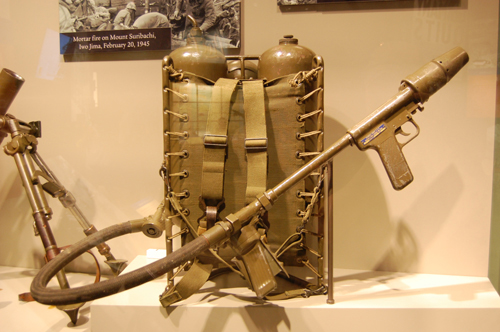 a U.S. M2A1 flamethrower,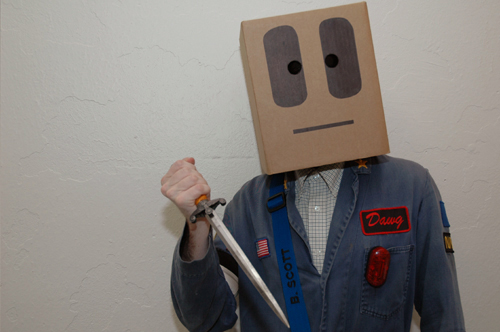 a Nazi Army Officer's Dagger...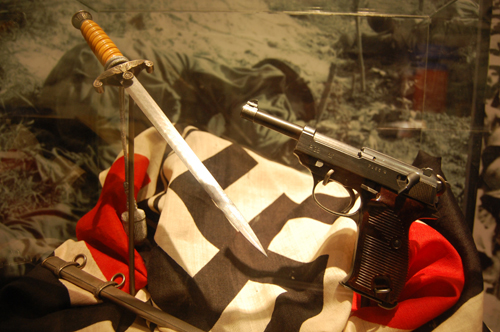 and a Walther P38.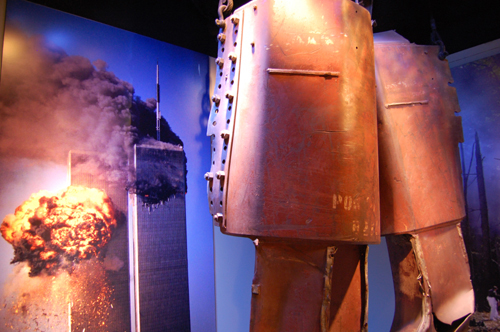 Also in the museum are artifacts from September 11, 2001; artifacts like these steel columns and spandrel plate from the South Tower of the World Trade Center.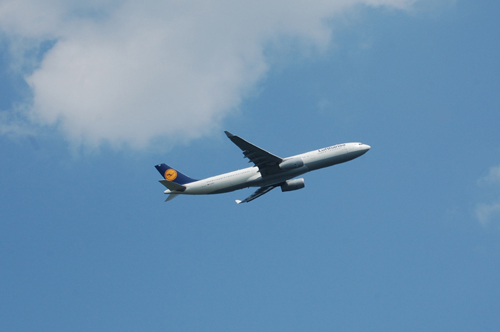 Outside of the museum Slobot saw an outgoing Lufthansa flight. Slobot traced the flight back to its source, the Washington Dulles International Airport.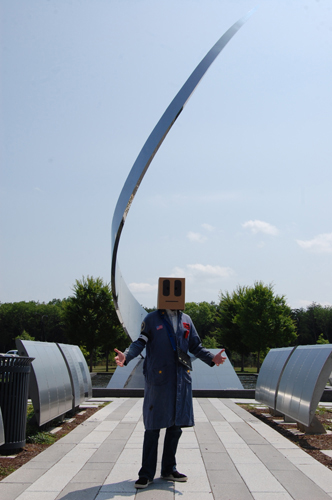 Near Dulles Slobot found a 75 foot monument. It was Ascent, a statue by John Safer, and it marked the entrance of the new annex of the National Air and Space Museum,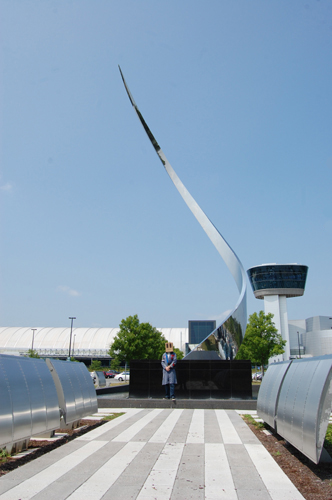 the Steven F. Udvar-Hazy Center!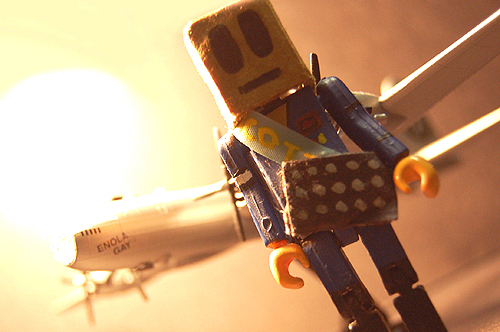 Inside Slobot found the Enola Gay,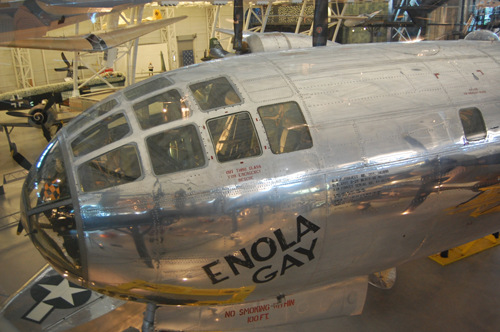 the B-29 Superfortress that dropped the "Little Boy" atomic bomb on Hiroshima, Japan on August 06, 1945.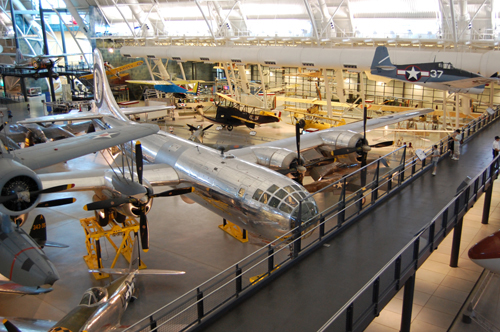 Brigadier General Paul Warfield Tibbets, Jr. - then a mere Colonel - piloted the plane that he had named for his mother, Enola Gay Tibbets.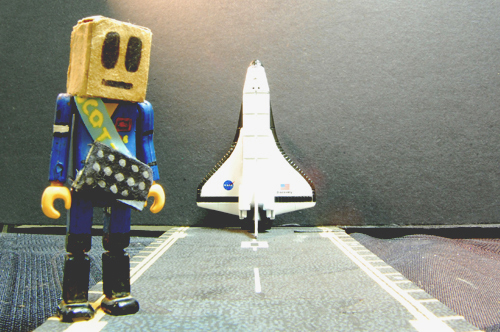 Also on display at the Udvar-Hazy Center is the Space Shuttle Enterprise.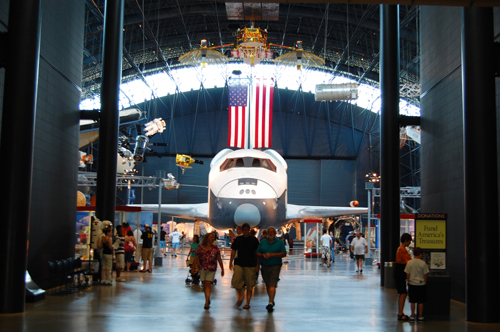 The Enterprise, shuttle or no, has never been to space, it has never even had an engine!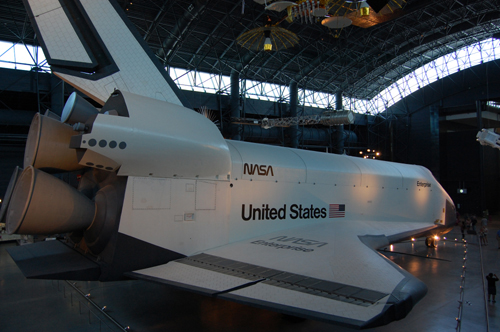 The Enterprise was designed as a test glider for a nascent shuttle program. She last flew in 1977.
Anita and Arabella, two female European garden spiders (Araneus diadematus) went into orbit in 1973 as part of the Skylab 3 mission. Anita and Arabella would be the first spiders to both live and die in space.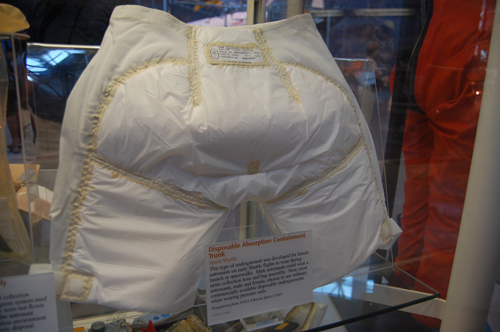 Also in the Udvar-Hazy Center are a pair of Disposable Absorption Containment Trunks. From the artifact's description Slobot learned that, "This type of undergarment was developed for female astronauts on early Shuttle flights to wear during launch or spacewalks. Male astronauts could wear a urine collection hose and bag assembly. Now, most astronauts, male and female, choose to use ordinary, commercially available disposable undergarments when wearing pressure suits."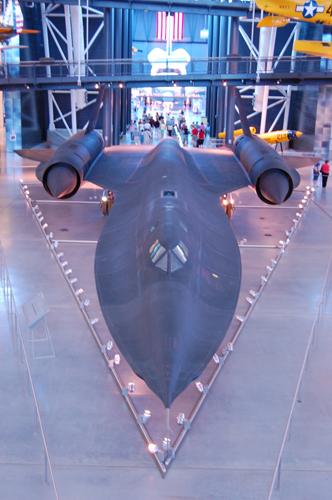 Of the museum's menagerie Slobot perhaps most cherished the Lockheed SR-71A "Blackbird."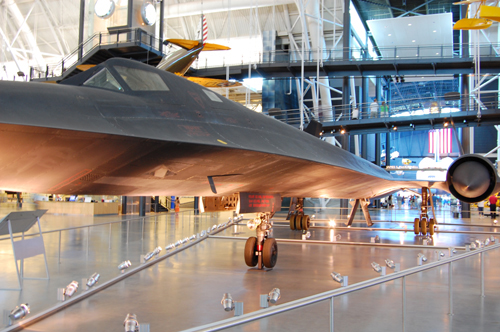 The museum's Blackbird is SN# 61-7972. Her assembly began in December of 1965 and she would make her debut in September of 1966. She holds a record New York - London flight time of 1 hour, 54 minutes and 56.4 seconds.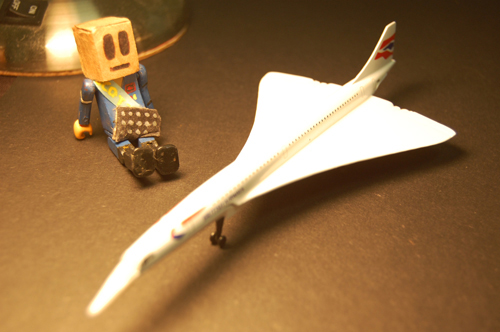 The museum also houses passenger aircraft such as the Concorde!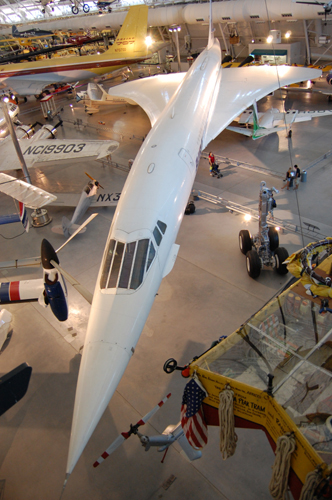 This Concorde, registration F-BVFB, made her maiden flight on October 27, 1975.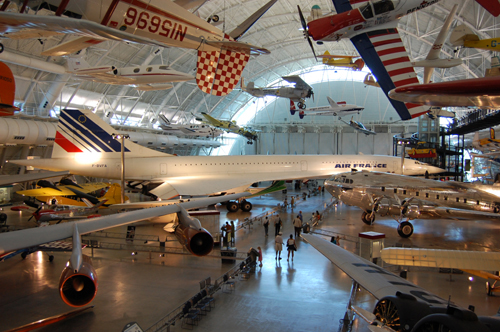 Her last flight would be in 2003 when she flew from Paris Charles de Gaulle Airport to
Washington Dulles International Airport
in 3 hours, 47 minutes and 42 seconds.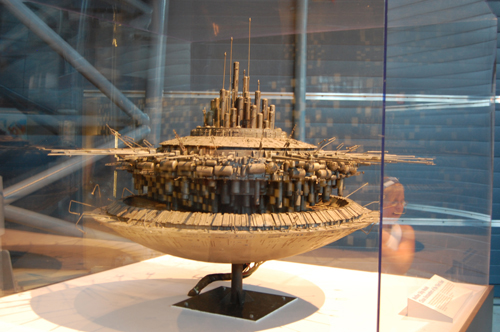 Not all of the museum's displays are dedicated to real flying machines. The mothership from Steven Spielberg's Close Encounters of the Third Kind is one of the science-fictional craft honored by the museum. The mothership was constructed from an amalgam of model train and other kit parts.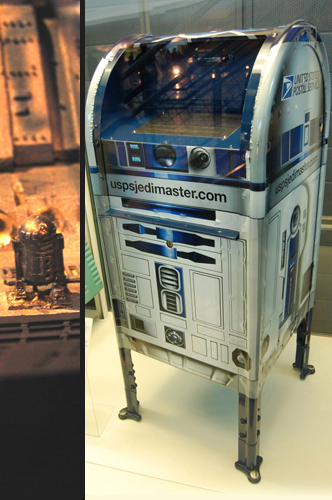 When Slobot looked closely at the mothership he could see an aircraft, a US mailbox and a tiny R2 "Artoo" D2. Strange that Slobot should find an Artoo mailbox adjacent to the mothership display.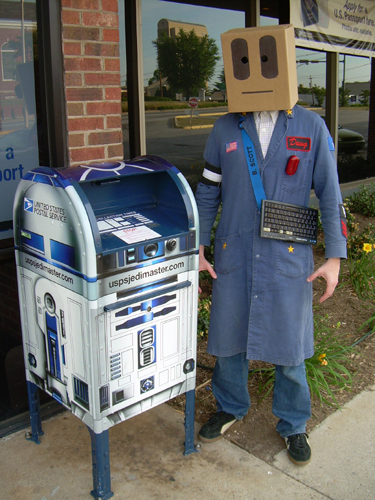 Slobot had seen this Artoo before, as one of 400 that were erected in honor of the 30th anniversary of Star Wars.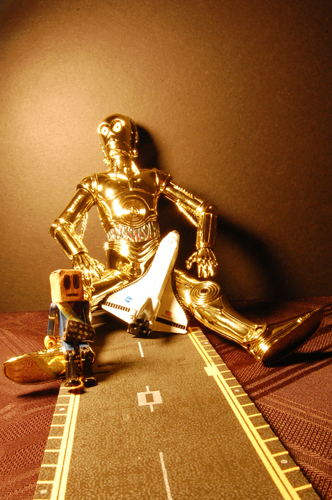 Slobot had a great time in Washington, DC and he just loved the Smithsonian's National Museum of American History: Kenneth E. Behring Center and National Air and Space Museum: Steven F. Udvar-Hazy Center; but it was time for Slobot to head back to Spartanburg and so Slobot once again hit the open road. Slobot will see you soon, Spartanburg!
Slobot would like to thank the National Museum of American History: Kenneth E. Behring Center, the National Air and Space Museum: Steven F. Udvar-Hazy Center and YOU!