Slobot About Town Special Edition:
Slobot goes to see Harrod Blank's Camera Van!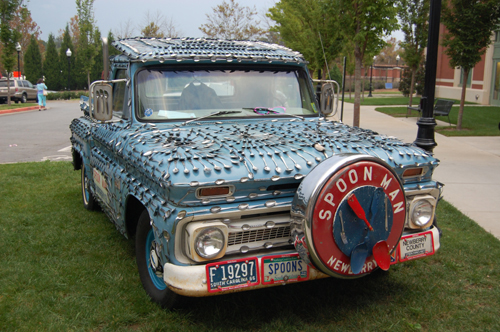 Slobot was tarrying near the Chapman Cultural Center when he spotted a strange, spoon-encrusted truck.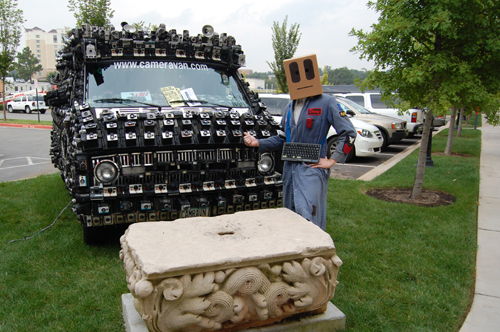 Across the courtyard Slobot spotted another vehicle, this one covered in cameras.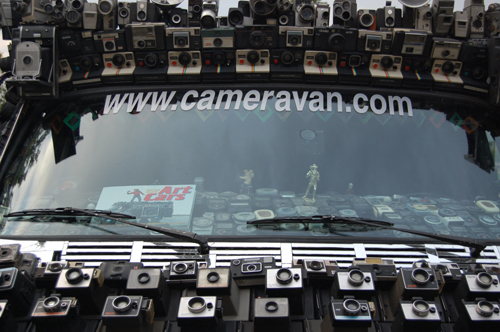 The van, dubbed The Camera Van, belongs to Harrod Blank.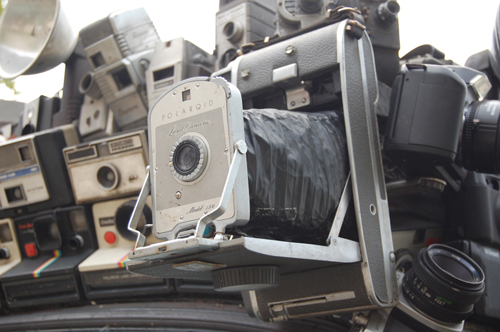 Blank had driven his car to Spartanburg for a special screening of his film, Automorphosis.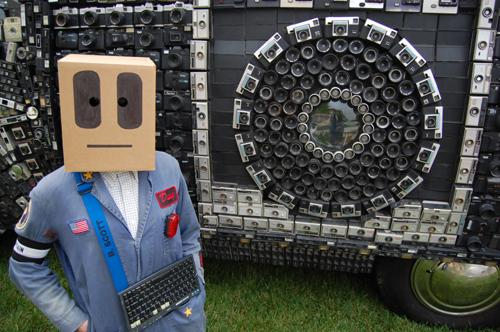 Automorphosis is the latest of Blank's art car documentaries and features such art car enthusiasts as Uri Geller (Peace Car), Elmer Fleming (Spoon Truck), Tom Kennedy (Ripper the Friendly Shark) and Howard Davis (Telephone Car).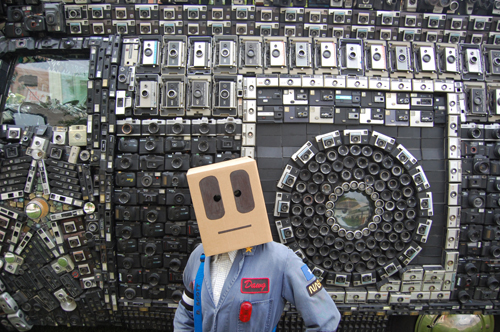 Some of the artists profiled have extended into other arenas of art.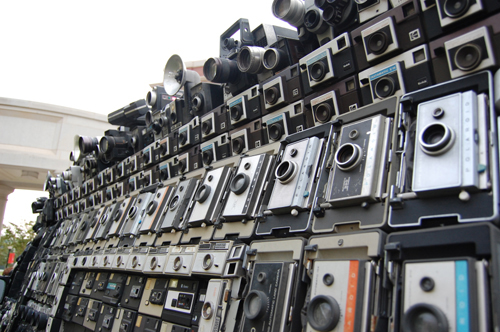 Leonard Knight, for example, has created and painted an entire (and artificial) mountain, Salvation Mountain, in southeastern California.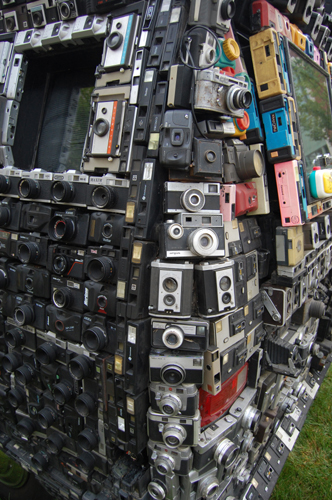 The Camera Van is the second of Harrod Blank's three art cars; the others being Oh My God (originally a 1965 Volkswagen Beetle) and Pico de Gallo (originally a 1963 Volkswagen Beetle).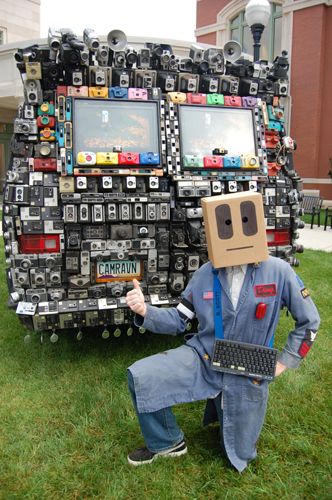 The Camera Van began life in 1993 when Harrod Blank began the long process of gluing 1,705 cameras to his 1972 Dodge van.
10 of the 1,705 cameras work and can, at Harrod's discretion, take photos of bewildered spectators.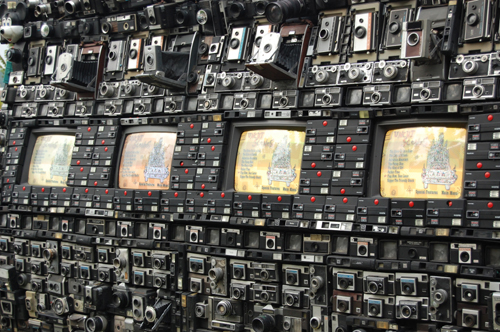 Blank debuted The Camera Van in 1995 with a transcontinental trip to New York City. Since then she has crisscrossed the country and even jumped the pond to Great Britain!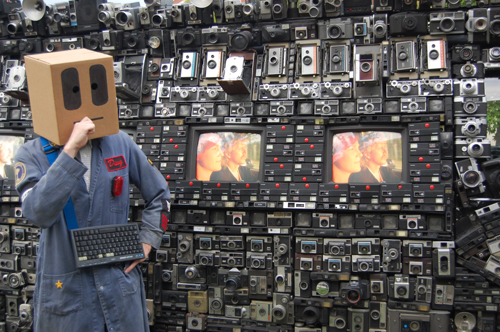 Blank has made a series of documentaries on art cars, the latest being Automorphosis.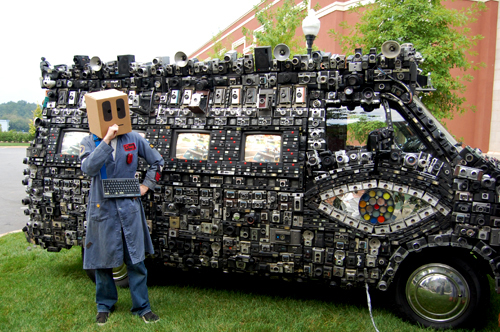 Automorphosis premiered on January 13, 2009 at the Santa Barbara Film Festival.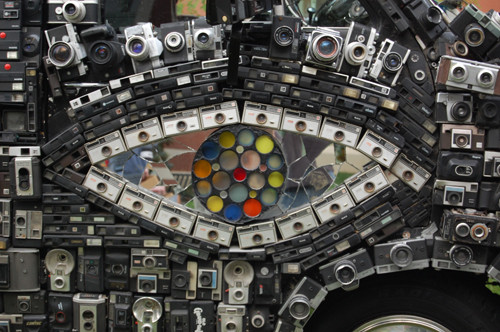 Blank is a second-generation documentary-filmmaker.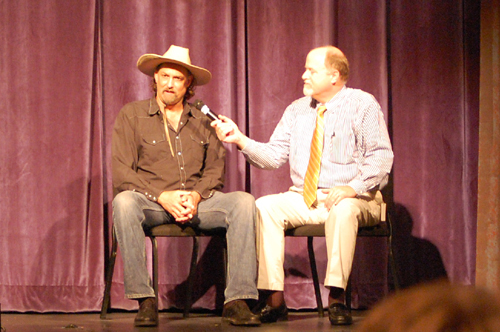 His father, Les Blank, has helmed such documentaries as Werner Herzog Eats His Shoe and Burden of Dreams.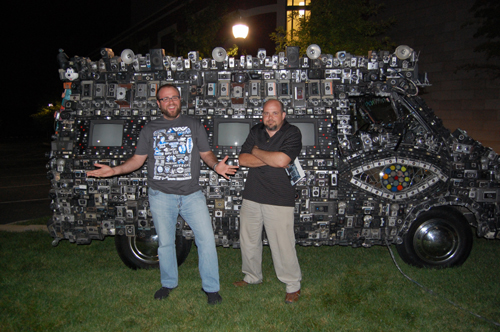 Slobot loved the movie and, even-more so, he loved meeting fellow art car enthusiasts Andrew H. Molinaro and Shawn C. Plummer!
Slobot would like to thank Harrod Blank, the Chapman Cultural Center, Perry Mixter, Andrew Molinaro, Shawn Plummer and YOU!