Slobot About Town LXXXVIII:
Slobot goes to the Piedmont Interstate Fair!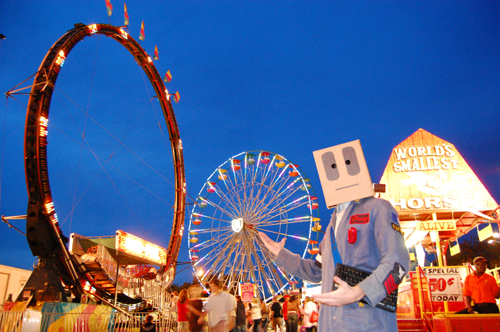 It was harvest time, and Slobot smelled smells of fall... caramel apples, cotton candy and carnies.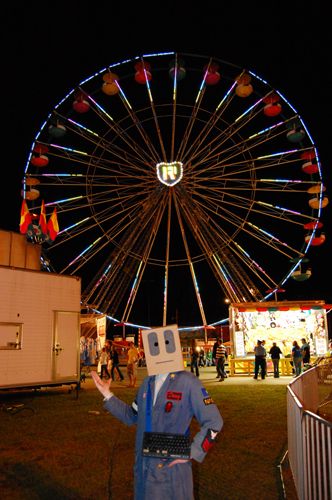 Above Slobot loomed the giant Dutch Wheel of Reithoffer Shows.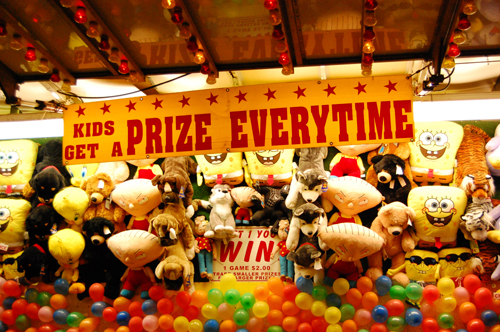 The midway has been run by Reithoffer Shows, "the aristocrat of show business," since 1964.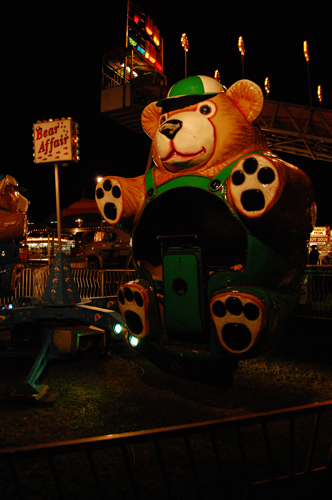 The Reithoffer Carnival got its start in Duryea, Pennsylvania in 1896 when Julius Reithoffer purchased his first merry-go-round...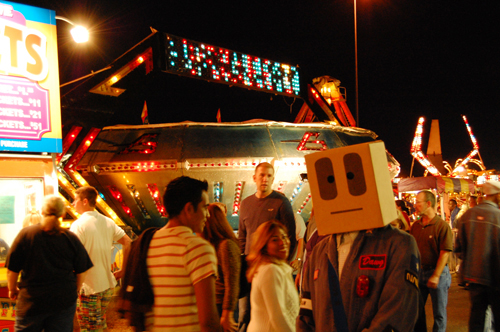 a wood-devouring, steam-driven carrousel with horses crafted in Reithoffer's native Germany.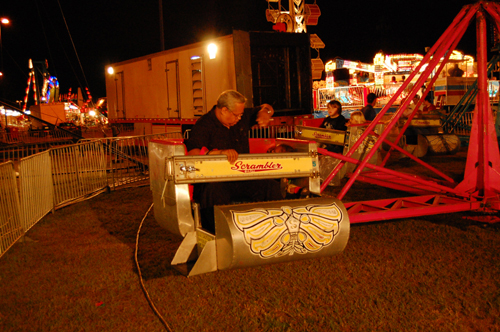 Reithoffer used horse and wagon in order to take his attraction on the road.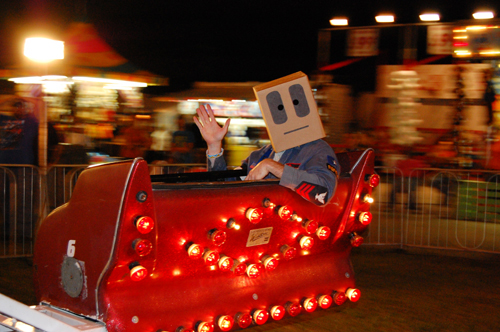 Today Reithoffer's descendants operate the Orange and Blue Units of Reithoffer Shows.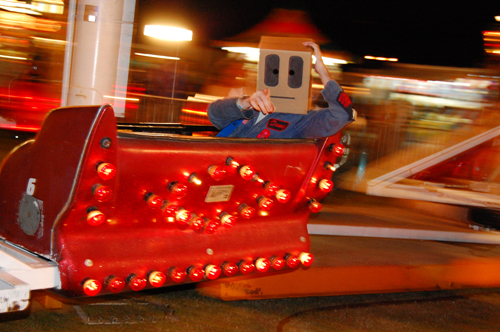 The Piedmont Interstate Fair has been hosted by the South Carolina counties of Cherokee, Spartanburg and Union...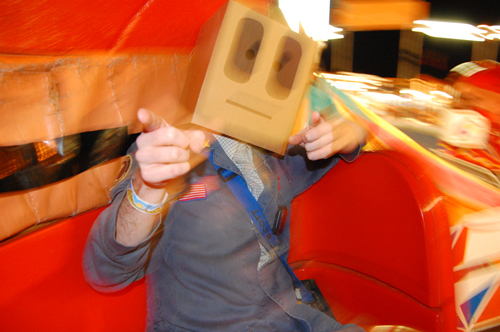 and the North Carolina counties of Polk and Rutherford since October 07, 1946.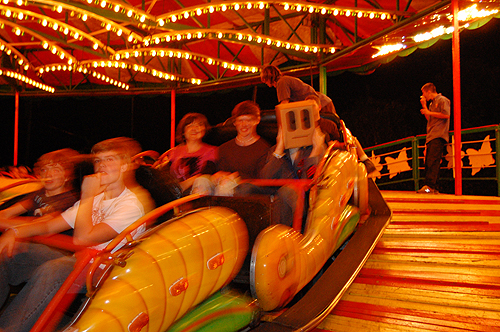 The Orange Unit of Reithoffer Shows next travels to the Union County Fair in Union, South Carolina.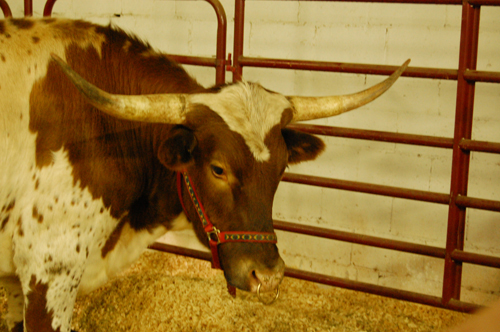 The Piedmont Interstate Fair is also dedicated to the agriculture of the Piedmont.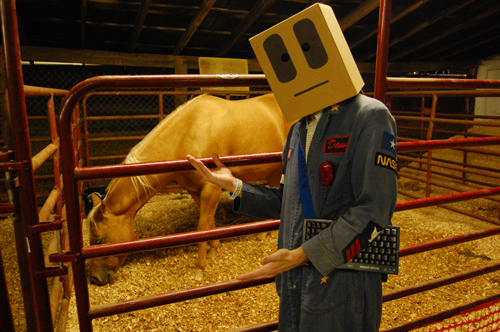 Slobot loved the animals...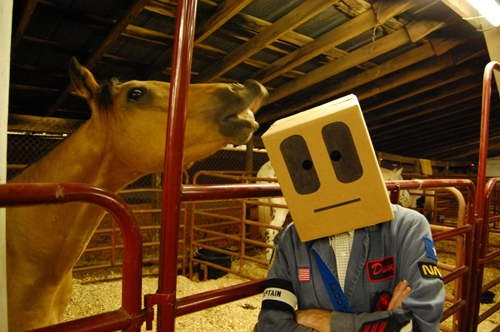 and the animals seemed to love him...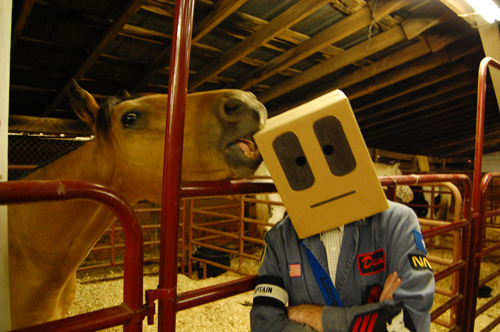 and the taste...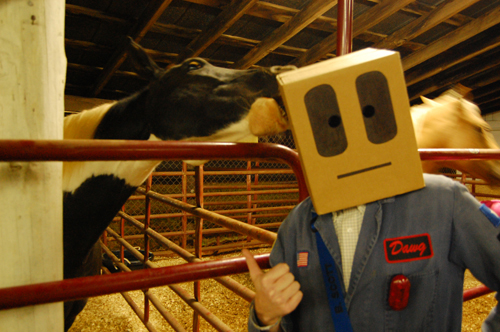 of his box head!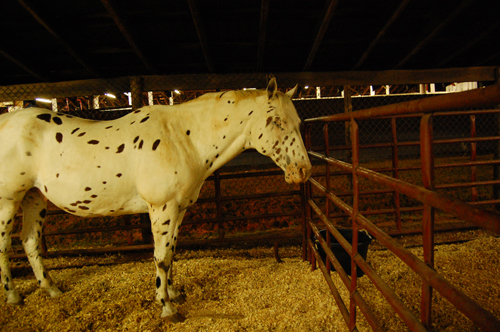 Slobot spied - with his little eye - a magnificent Appaloosa...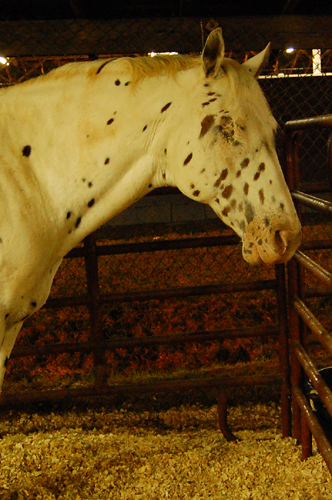 an Appaloosa minus an eye...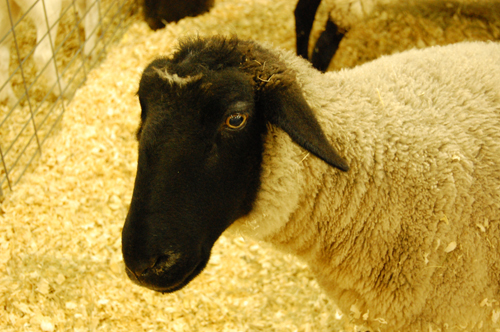 and a cool black-faced sheep.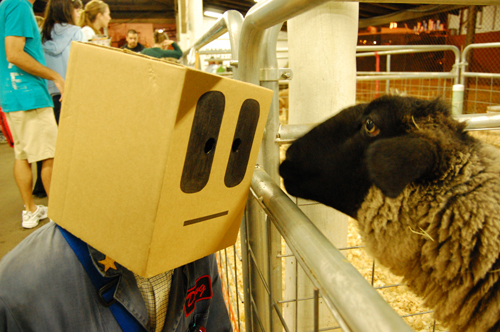 The black-faced sheep had a wool coat that warmed Slobot on such an autumn day.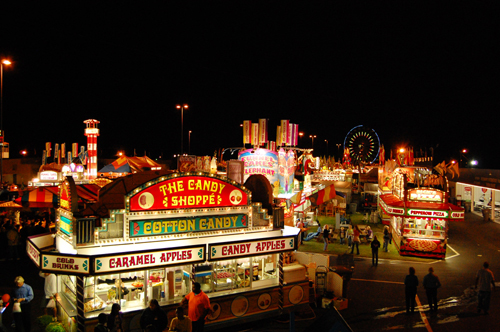 Slobot had a great time at the Piedmont Interstate Fair!
Slobot would like to thank the Piedmont Interstate Fair, the Piedmont Interstate Fair Association, Reithoffer Shows and YOU!