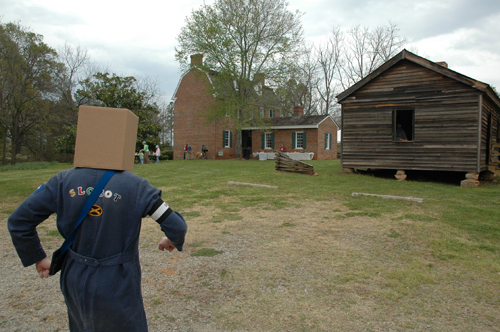 Slobot was strolling about Woodruff when he came upon the Price House.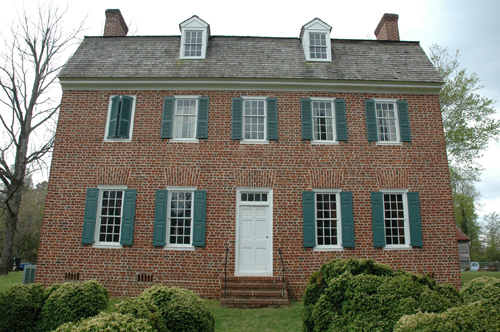 Thomas and Ann Price built the home in 1795. Notice her gambrel roof and solid brick structure.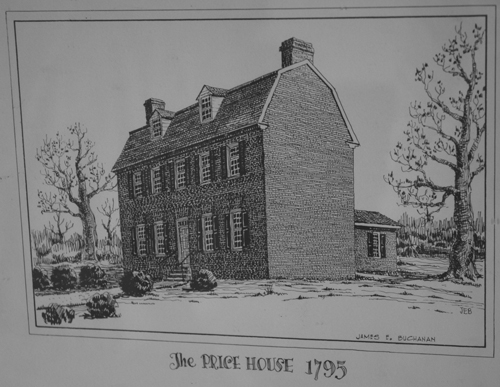 Thomas Price used the property and its structures to house a general store, tavern and post office.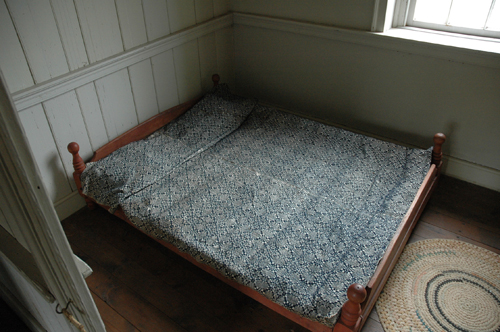 Additionally, Mr. and Mrs. Price provided room...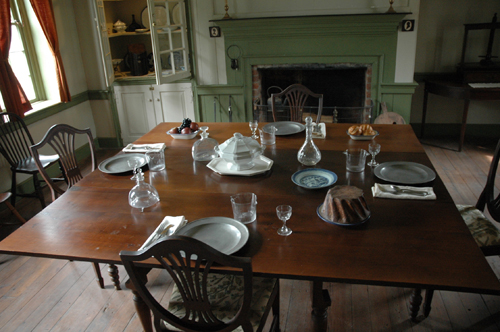 and board for stagecoach travelers.
Slobot rather fancied the digs...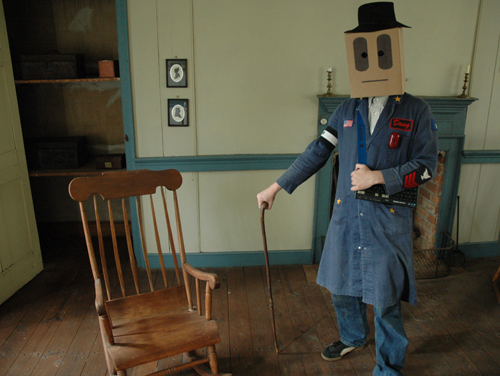 he even fancied himself as Thomas Moore.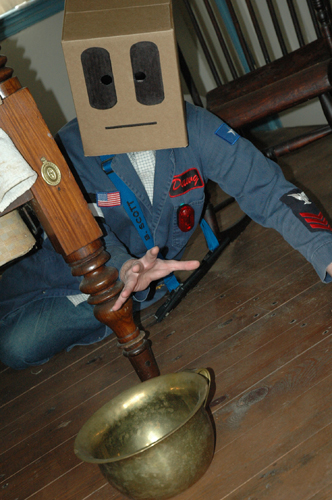 Slobot, however, did not so fancy the complete lack of indoor plumbing.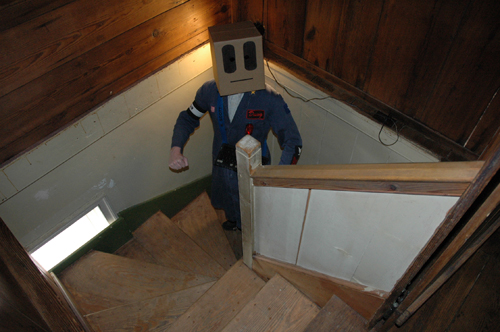 Slobot made his way to the third floor of the Price House.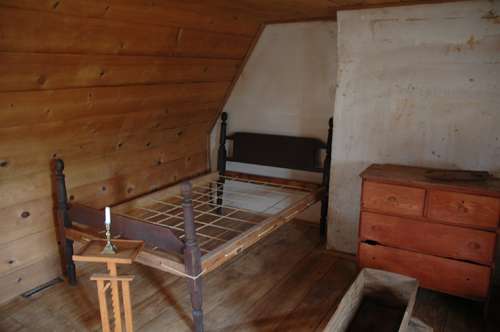 The third floor served as lodging for travelers.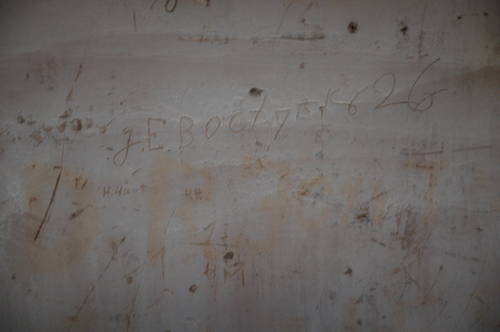 Graffiti graces the walls and, if it is to be believed, then it was scrawled in 1826 by a lodger.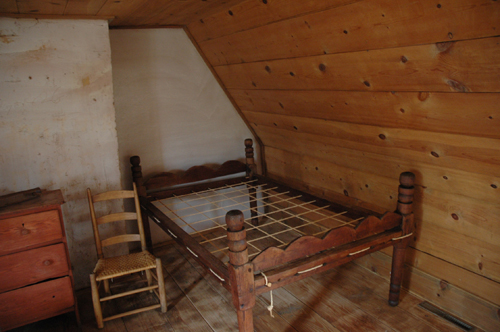 Thomas and Ann Price had no offspring of their own.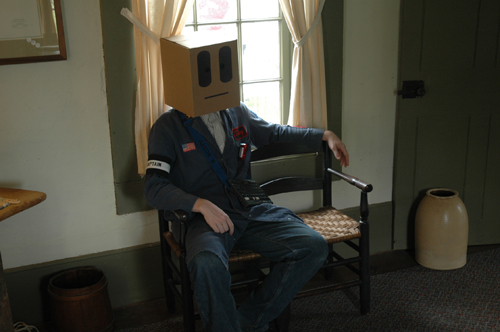 Mr. Price and his slave labor, mostly the latter, farmed the Price House's 2000 acres.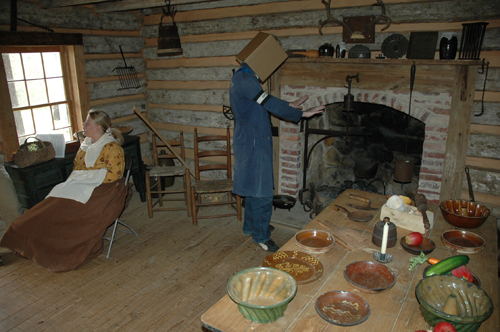 Indeed, records indicate that, as of 1821, the Price family owned 24 slaves.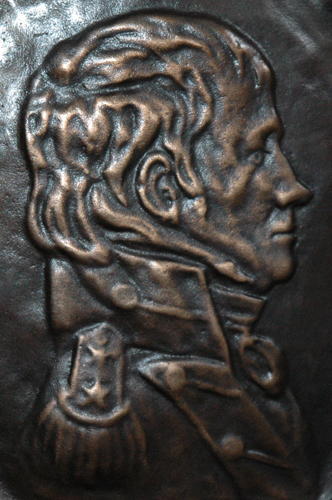 General Thomas Moore (pictured) was the son of Charles and Mary Moore, founders of Walnut Grove. Moore married Martha "Patsy" Price, sister of Ann Price. As the Prices had no children Moore would, upon Ann Price's death in 1821, became administrator of her estate.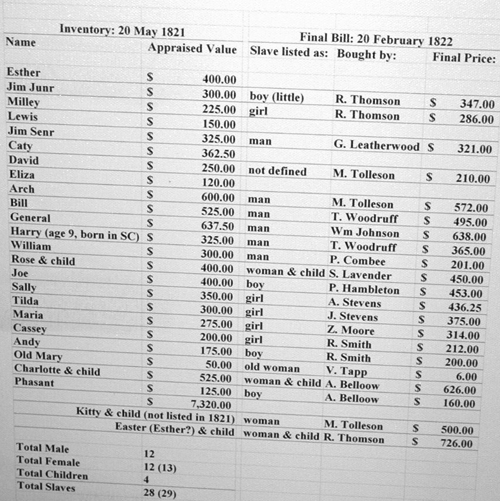 Ann Price's goods and chattels were inventoried in preparation for auction on October 15, 1821. Thomas Moore, as administrator of Ann Price's estate, registered a final bill on February 20, 1822. Listed here are the names of slaves sold, their estimated value, final sale price and purchaser.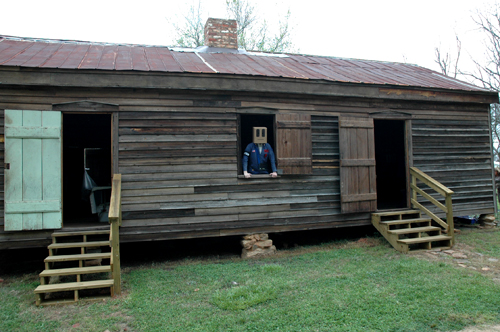 The Price House's original slave cabins are long gone,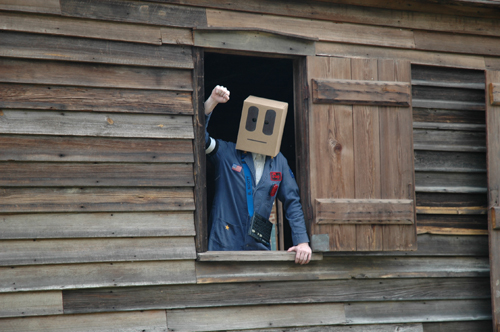 but this slave cabin was moved to the Price House from Newberry County in order to give visitors an idea of slave conditions.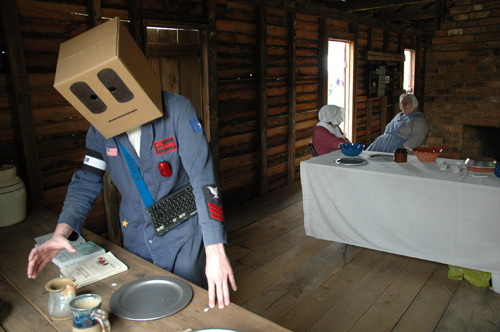 It is thought to be similar to the kind of slave cabins that would have skirted the Price House.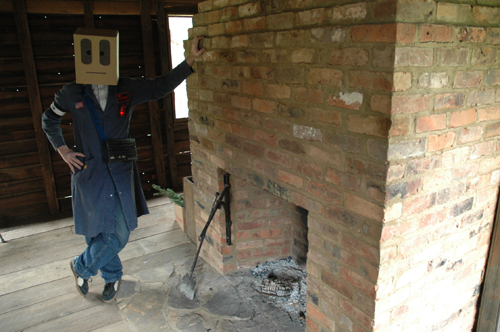 The cabin is described as being a "double-pen" cabin, one with a chimney in the center and living space on either side.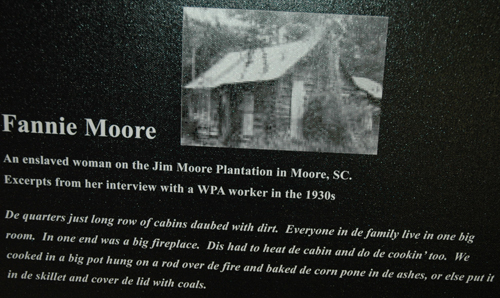 Fannie Moore, a former slave on the Jim Moore Plantation in Moore, SC, described life in slave cabins thusly, "Everyone in de family live in one big room. In one end was a big fireplace. Dis had to heat de cabin and do de cookin' too. We cooked in a big pot hung on a rod over de fire and baked de corn pone in de ashes, or else put it in de skillet and cover de lid with coals."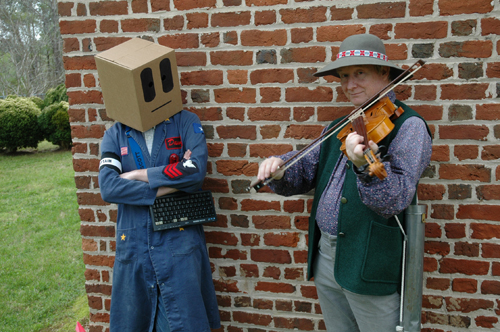 Slobot was kinda bummed out about slavery and so decided he needed cheering up. Dan Culpepper and his fiddle did just that, cheer Slobot up.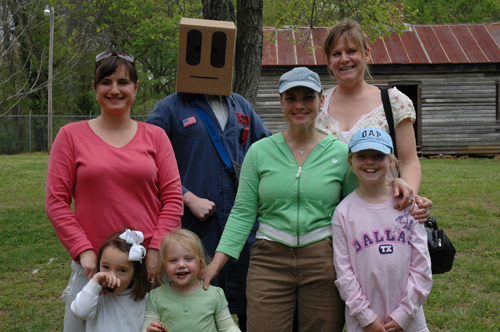 Soon Slobot was hob-knobbing with modern Spartanburg residents like (from left to right): Lee Wise, Georgia Kay Wise, Martha Bryan Carr, Shay Carr, Jennifer Jacobs and Emory Carr.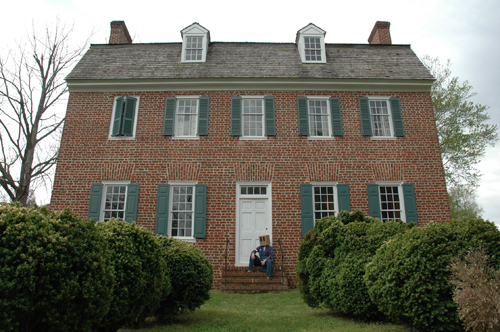 Slobot would like to thank Becky Slaton, The Spartanburg County Historical Association, the Works Progress Administration, Dan Culpepper, Lee Wise, Georgia Kay Wise, Martha Bryan Carr, Shay Carr, Jennifer Jacobs, Emory Carr and YOU!