Slobot About Town XXXVIII:
The Great American Race!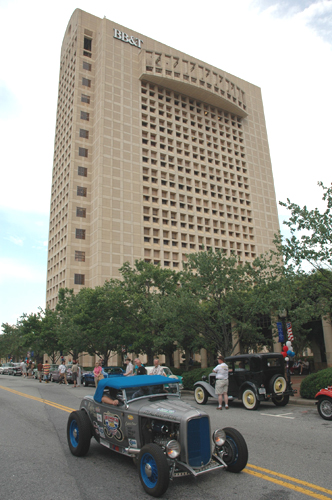 It was June 30, 2007 and Slobot noticed an unusual accumulation of vintage cars in the beating heart of Spartanburg.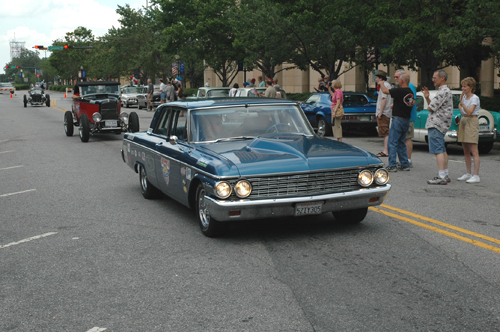 Classic automobiles were simply streaming into Spartanburg!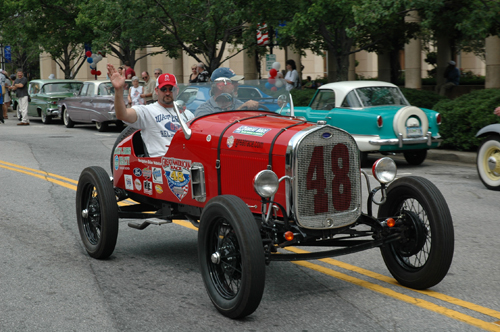 Cars like this 1929 Ford Model A Speedster...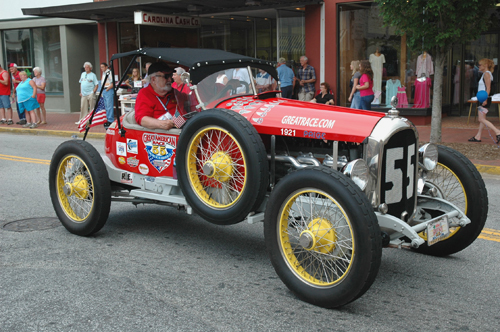 this 1921 Paige Hillclimber...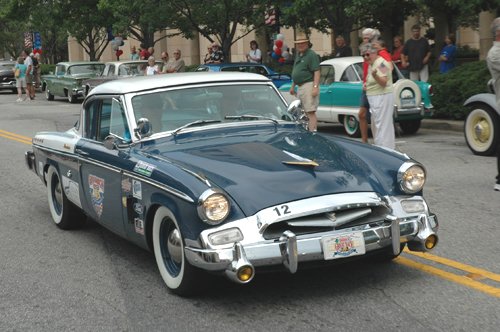 and this 1955 Studebaker President...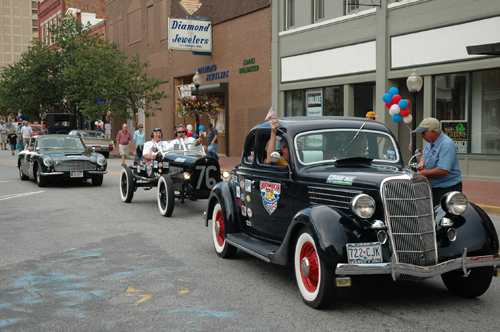 all were in Spartanburg as part of the Great American Race 2007!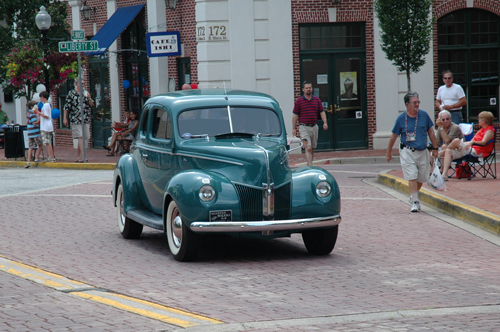 Contestants arriving in Spartanburg were about 3 hours into a 4,000 mile race from Concord, North Carolina to Orange County, California.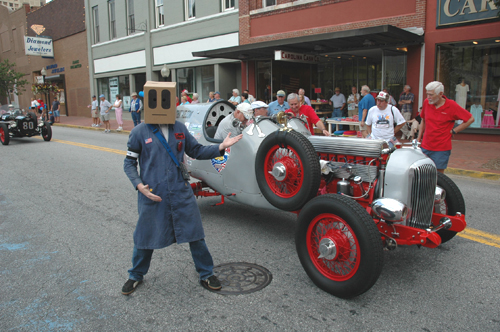 Competing in the event were classic cars (those made in or prior to 1969) and hybrid/alternative powered vehicles.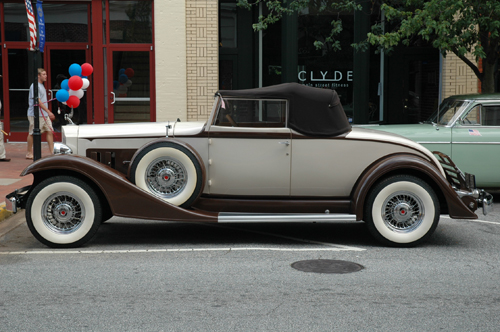 Some of the cars were gorgeous...
others, like this 1916 Hudson Speedster, looked like rockets or fuselages.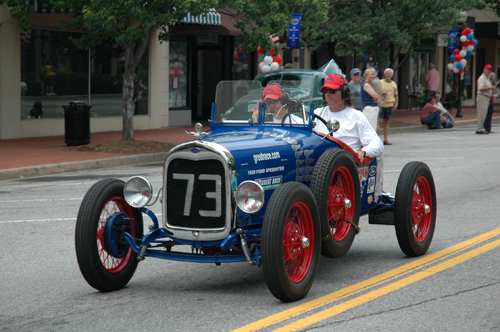 This rocket-car is a 1928 Ford Boattail Speedster.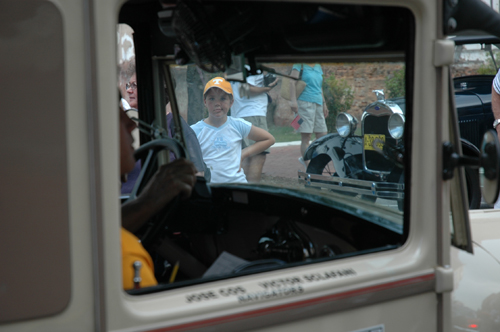 Slobot was not the only one admiring these classic cars. Here a child peers through the window of a 1929 Ford Model A Pick-up.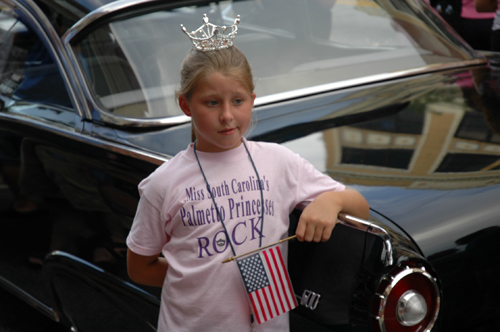 And here a Miss South Carolina Palmetto Princess leans on a black Ford Fairlane.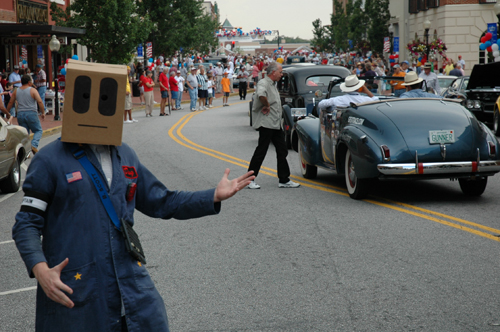 Slobot was so excited by the race that he felt he had to join in!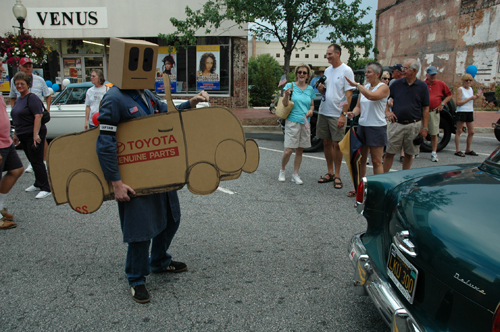 Slobot pulled in behind a beautiful 1960 AMC Rambler.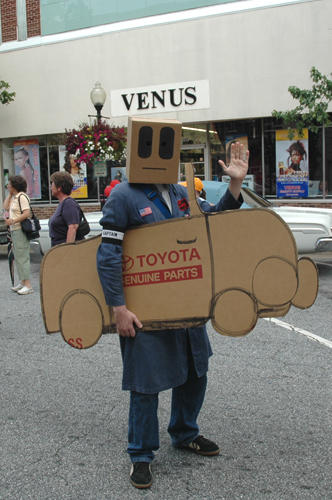 Slobot was sure that he had this race won.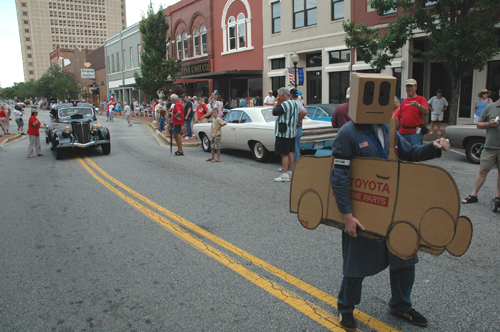 But it was then that Slobot realized he was being followed by a 1936 Ford Fordor!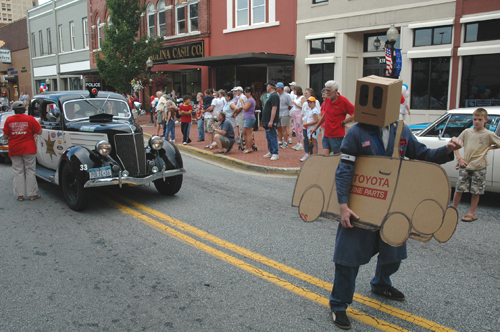 A 1936 Ford Fordor Police Car! Sadly, the police would inform Slobot that he had been disqualified from the competition for violating the hallowed "No Flintstones' Wheels" rule.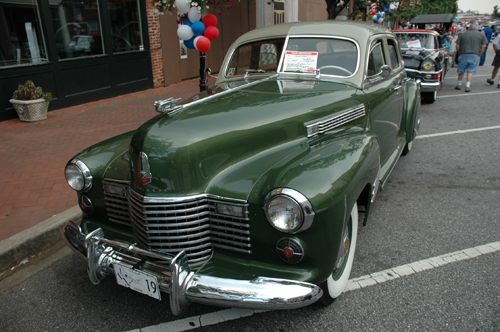 Slobot would like to thank Rally Partners, Inc.; Coker Tire; Jack Roush; Interstate Batteries; Great Race Sports, Inc.; the Sparkle City Car Club; Mark Cleveland (Project Manager for the City of Spartanburg), Jamie Prince, Neal Parker and YOU!