Slobot About Town XVI:
Slobot goes to College!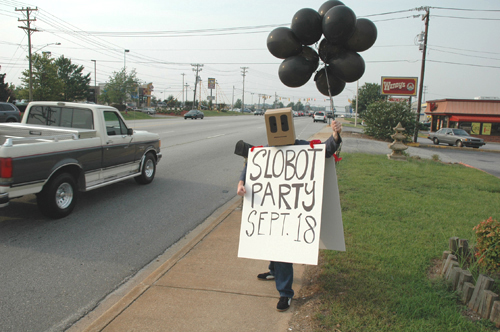 Slobot's having a party! Tonight!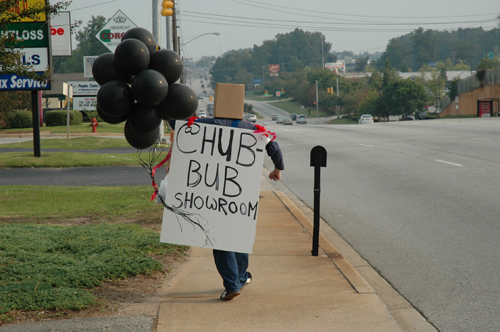 At the Hub-Bub Showroom on S. Daniel Morgan Ave!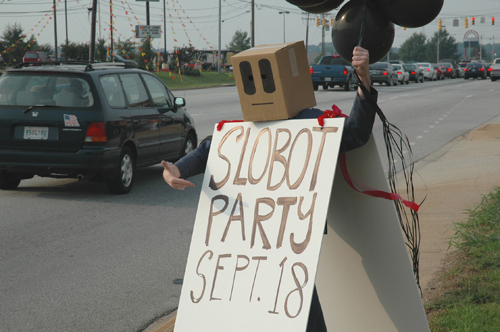 And YOU are invited!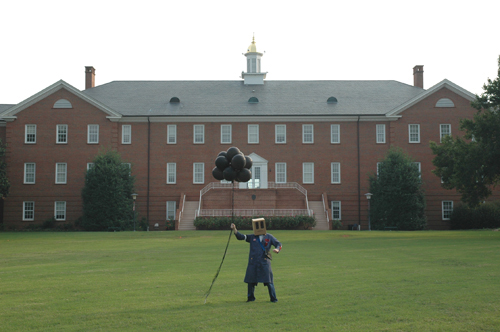 Slobot wanted to spread the word and so he hit the street.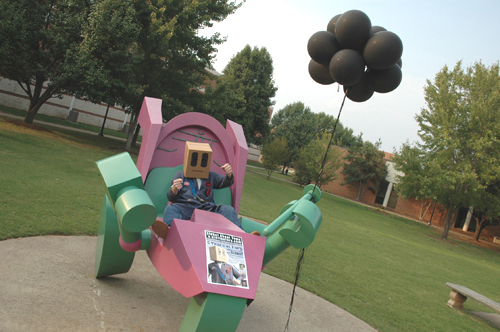 He hitched a ride to USC - Upstate.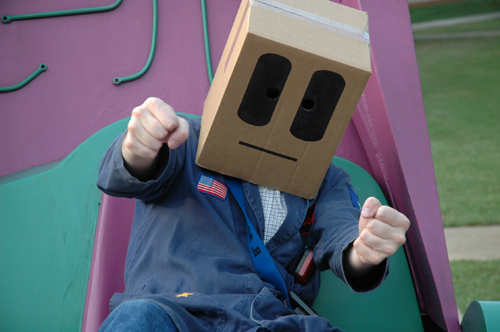 A purple ride.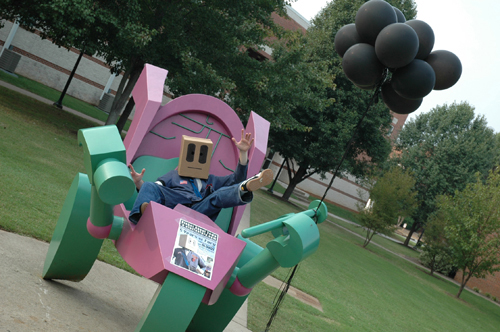 But an unfortunate crash had an even more unfortunate consequence.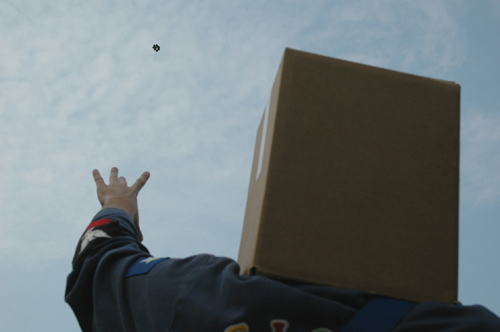 Slobot lost his balloons!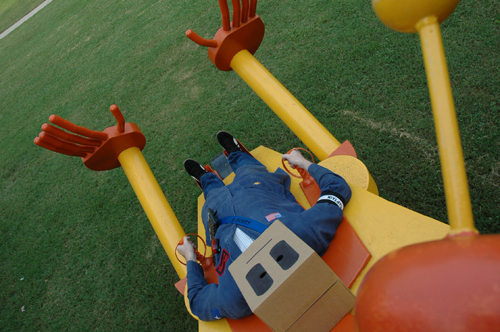 Slobot hoped that an extra pair of hands might help him retrieve them.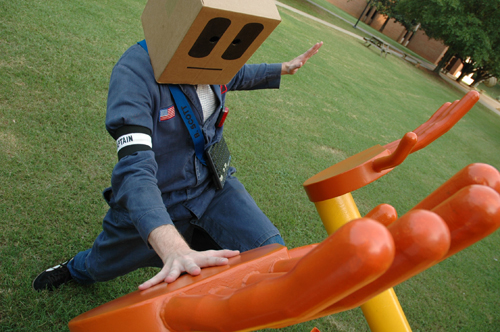 But Slobot couldn't really figure out how to use them.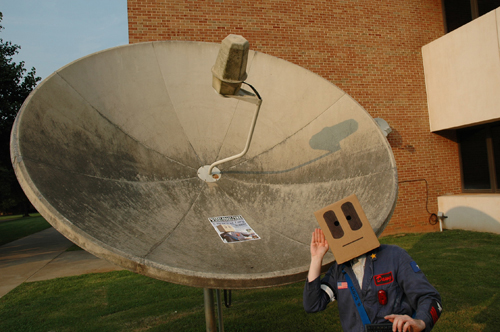 And echolocation was a total failure.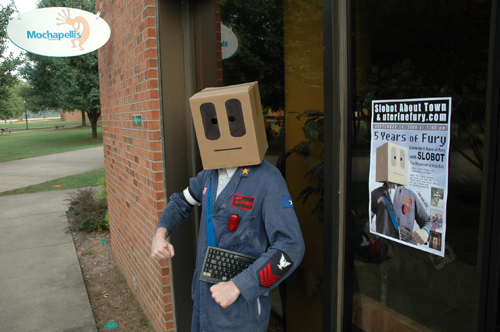 So Slobot went to get some coffee at Mochapelli's.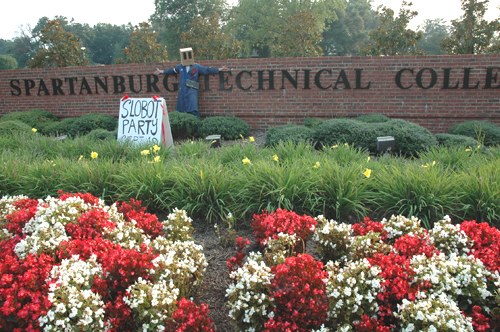 Then he meandered on out to Spartanburg Community College (née Spartanburg Technical College).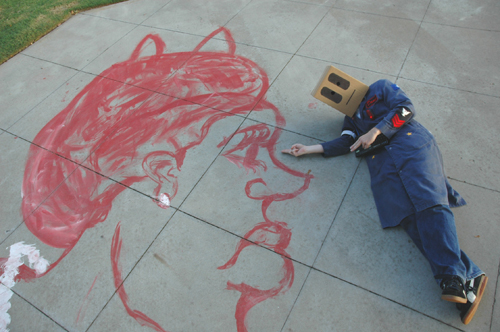 Then it was on to Converse College, home of the Pink Devils.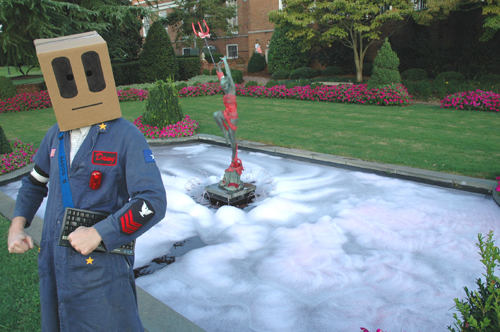 First opened in 1890, Converse college is named for local mill impresario Dexter Edgar Converse.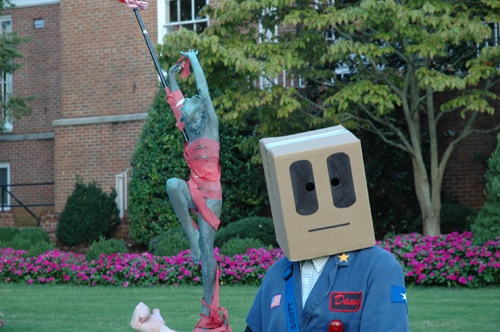 His daughter, Marie, was approaching college age in 1889.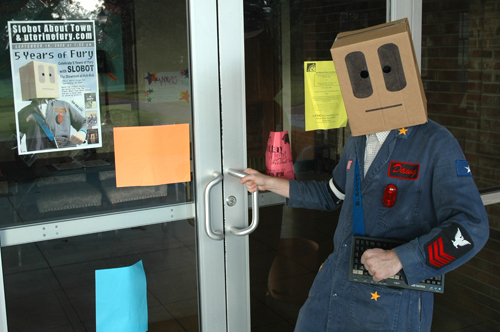 A fire in 1892 destroyed the main building. During the 1900s the school would gain fame for its music program.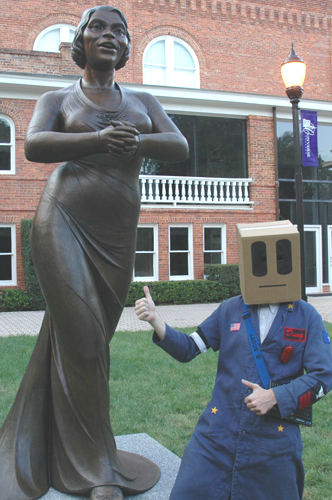 On September 12, 2006 Converse debuted an 8-foot tall bronze statue of the famed contralto, Marian Anderson (1897-1993).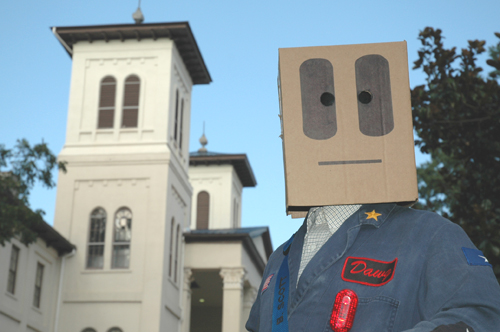 Then it was on to Wofford College!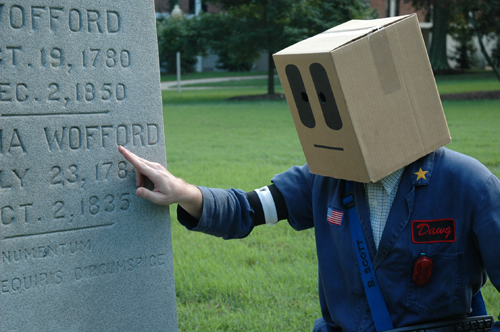 Wofford College was founded in 1854 with a bequest of $100,000 from the late Rev. Benjamin Wofford.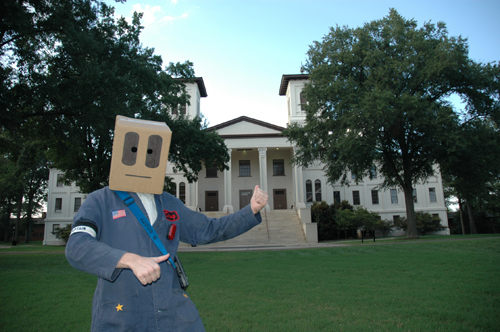 Benjamin Wofford grew up in Spartanburg County and served as a traveling minister until settling down in 1820. His wife, Anna Todd Wofford, died in 1835. He would remarry but would himself die in 1850.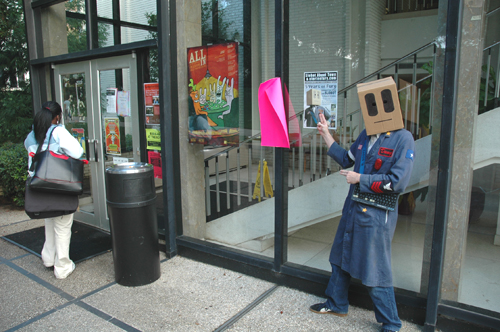 Slobot hopes to see all of Spartanburg's college students - and YOU - at his party at the Hub-Bub Showroom on S. Daniel Morgan Ave. That's tonight, September 18, 2006, at 7 pm!