Slobot About Town XV:
The Bridges of Spartanburg County, pt. 1.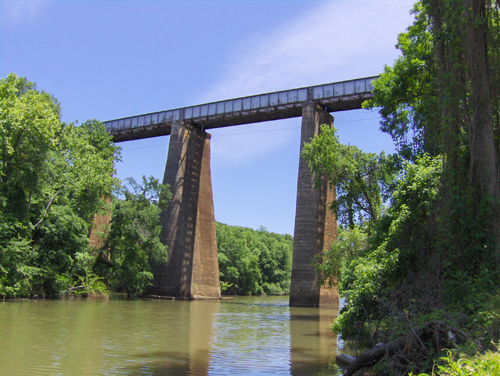 Converse sits on the banks of the Pacolet River and is home to one of Spartanburg's most impressive train trestles.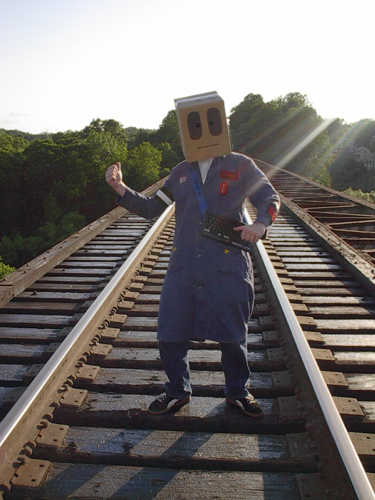 The trestle is part of the Norfolk Southern Crescent Route which runs from New Orleans to Washington, DC.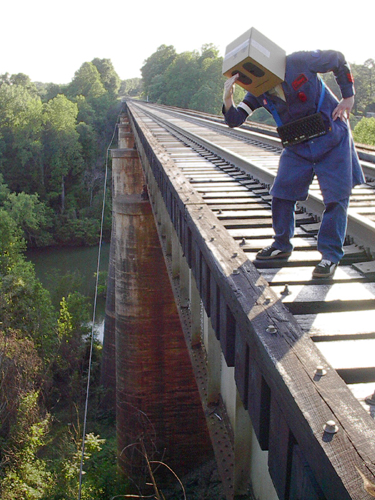 It sits upon massive concrete pylons.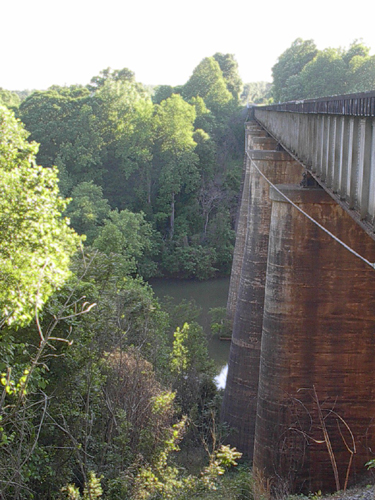 Pylons that tower above the Pacolet River.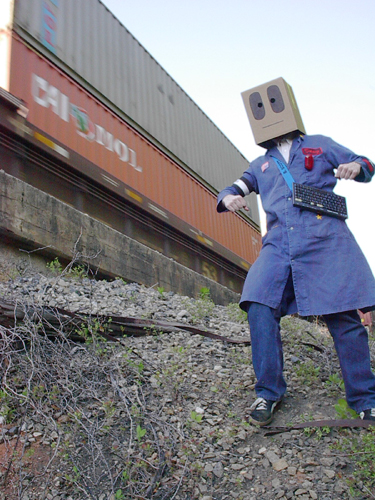 Monstrous trains slither across the trestle...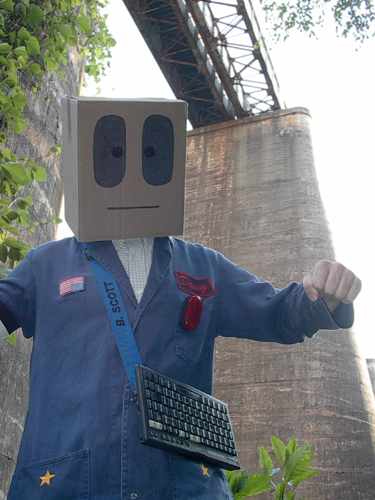 forcing Slobot from the tracks.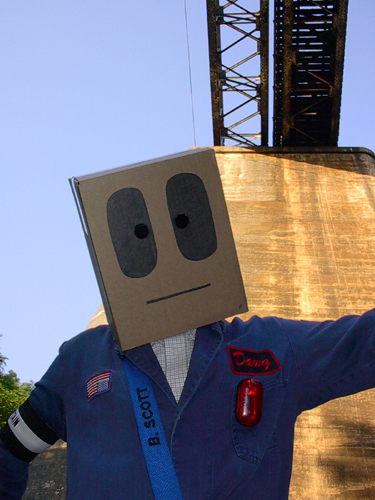 Slobot made the descent to the river.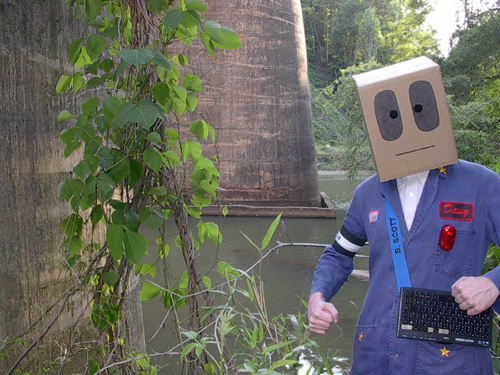 There he found the feet upon which the massive Pacolet River trestle stands.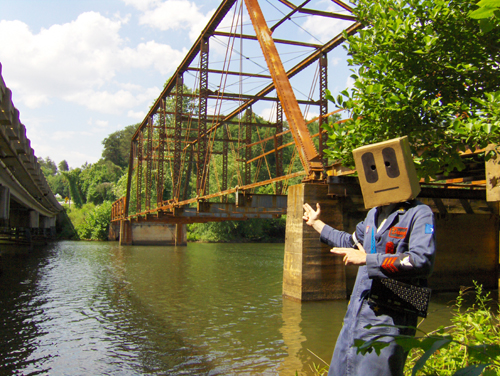 Far up river Slobot also found this bridge.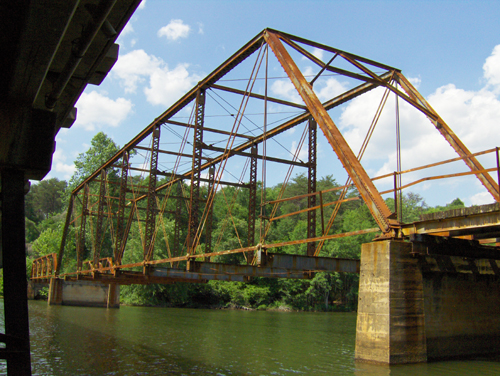 It runs parallel to Rainbow Lake Road...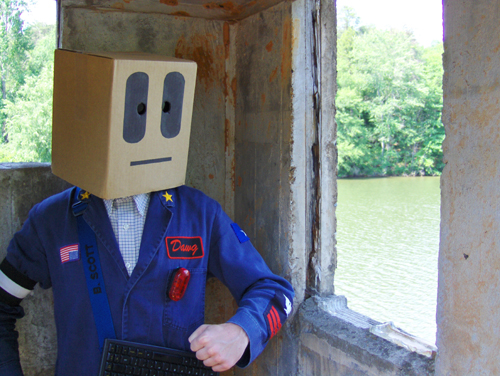 out near Fingerville.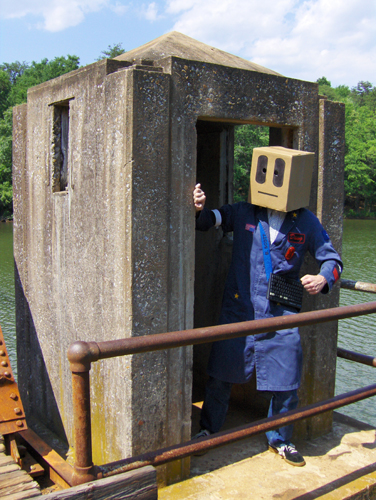 Slobot liked the bridge's little concrete outhouse.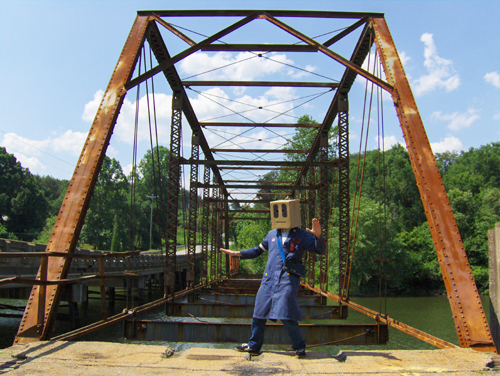 He also liked dancing along the precarious edge of the old iron structure.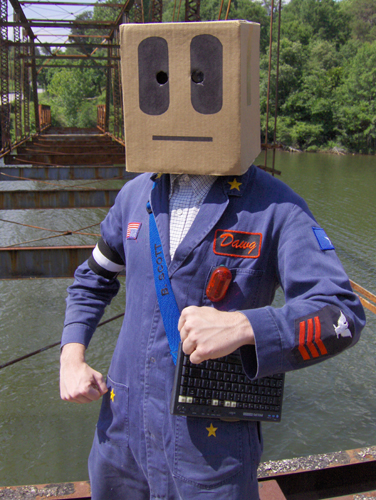 Stay tuned for The Bridges of Spartanburg County, pt. 2!