Slobot About Town X:
Slobot goes to the Schuyler Building!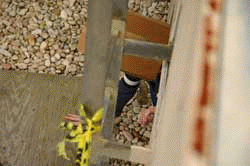 It started out like any other day, with Slobot crawling out of his hovel.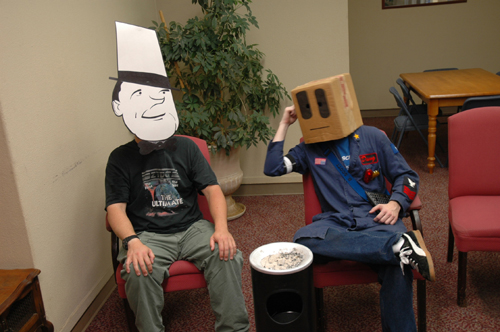 Little did Slobot know that he would later run into local celebrity, and geriatric icon, The Stroller.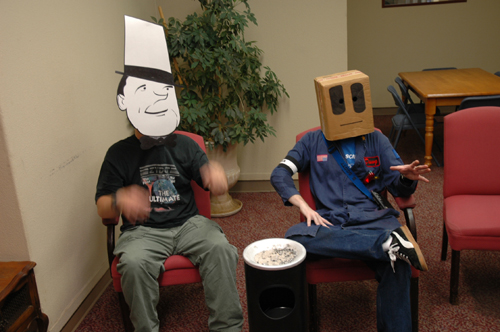 The two immediately bonded over tales of the ever-wacky "Blimpy" Don Watson.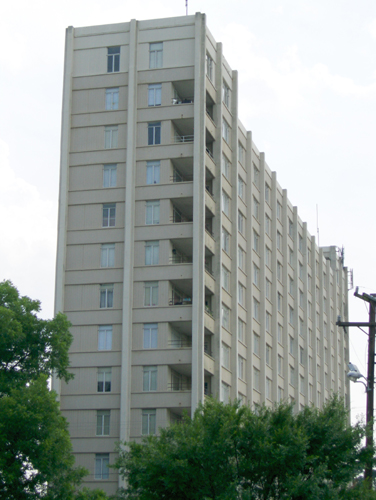 Slobot and the Stroller then decided to meander on over to the Schuyler Building. Built in 1950, the Schuyler Building looms large on Spartanburg's skyline.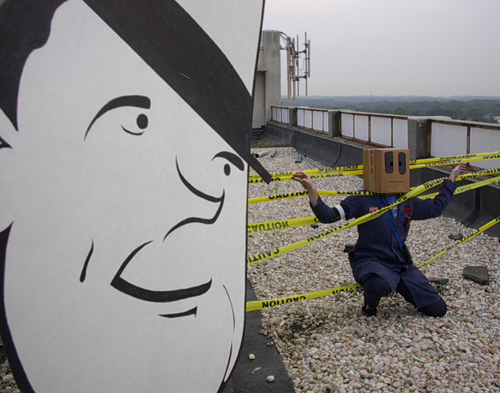 Slobot and the Stroller then climbed high...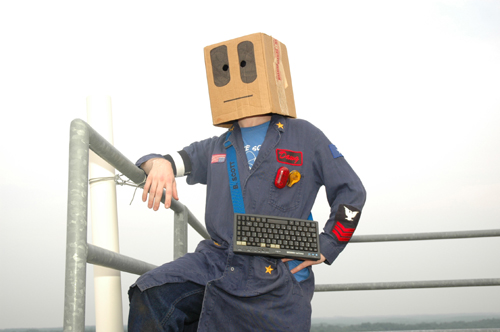 high to the Schuyler's mighty peak!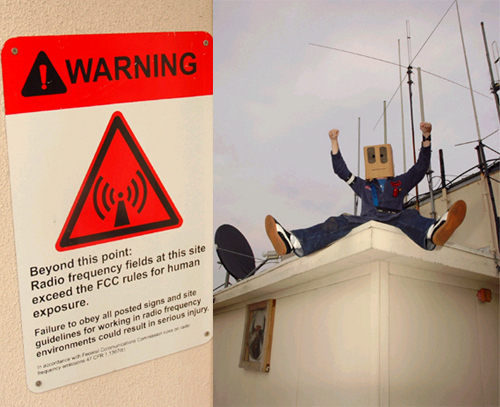 Well, they took the elevator.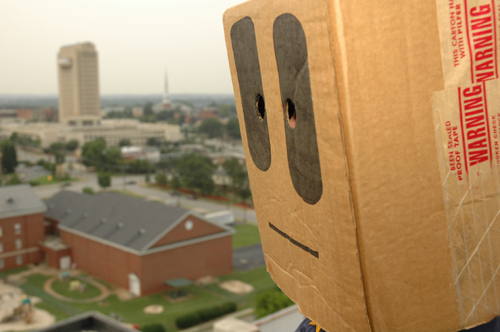 It was there, atop the Schulyer Building, that Slobot had a revelation...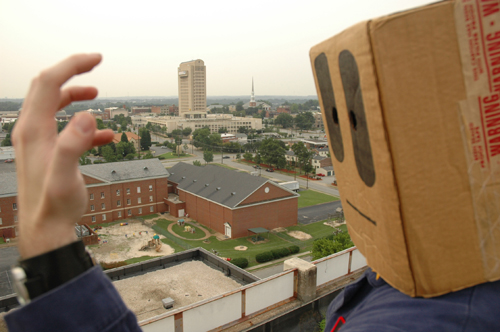 an incontrovertable realization that...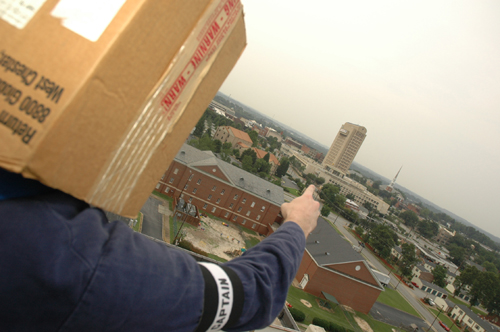 YOUR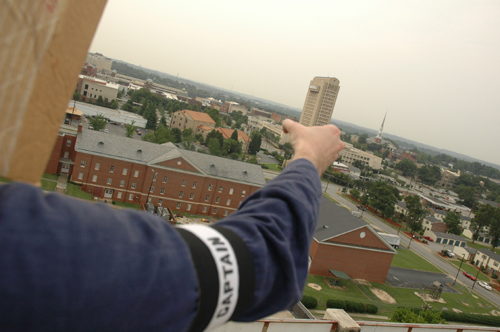 CITY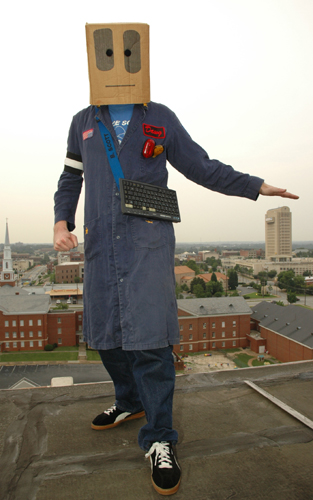 LIES AT THE FEET OF SLOBOT!
Slobot would like to thank Gray Cecil for playing Short Round to his Indiana Jones!