Slobot About Town IX:
Slobot hops down the Cottonwood Trail.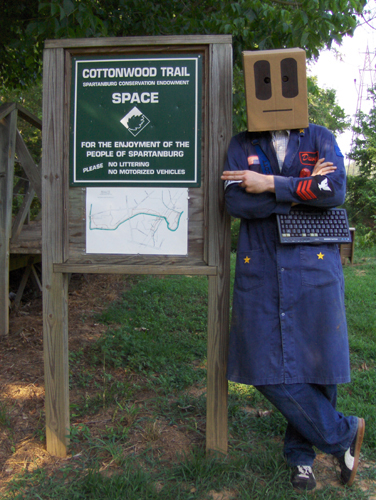 It was June 21st, the longest day of 2006.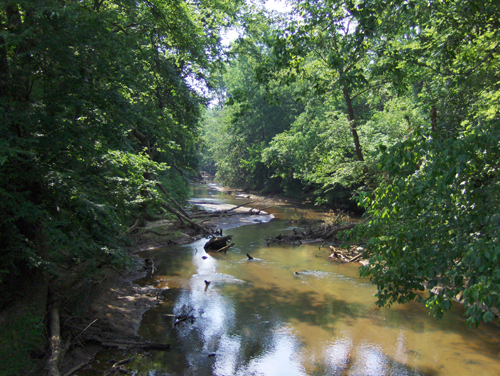 Slobot was walking along Lawson's Fork Creek.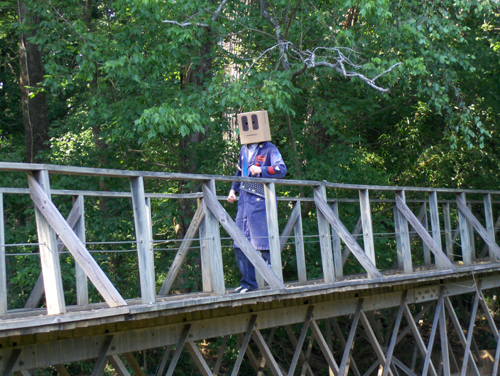 He was walking the Cottonwood Trail.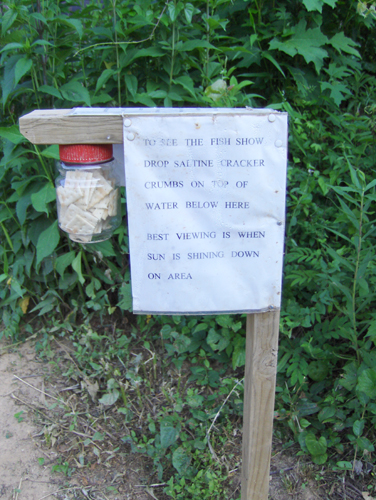 And he had come to see the Fish Show!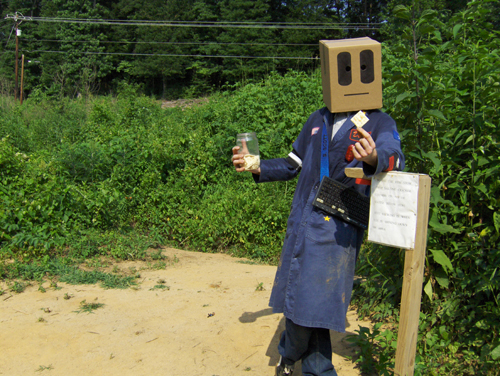 Some beneficent soul maintains a supply of soda crackers.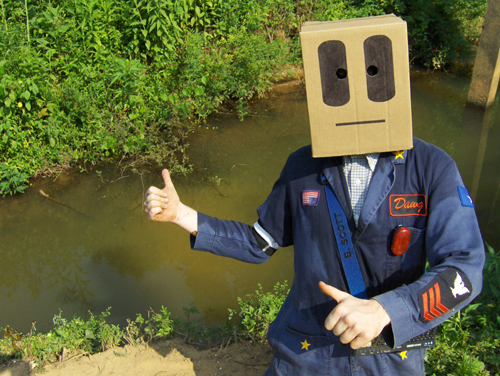 Just crumble, toss and enjoy the show!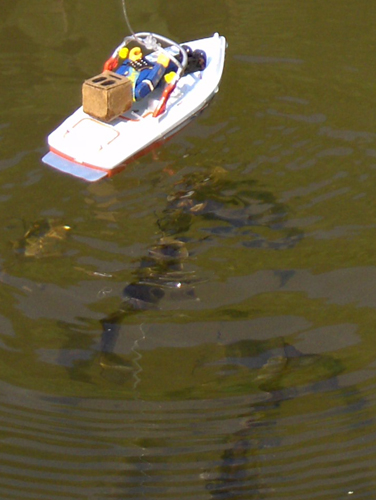 Slobot, wanting to get a closer look, got in his boat.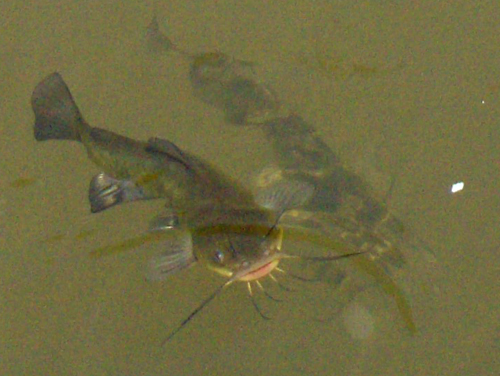 His boat went in the water.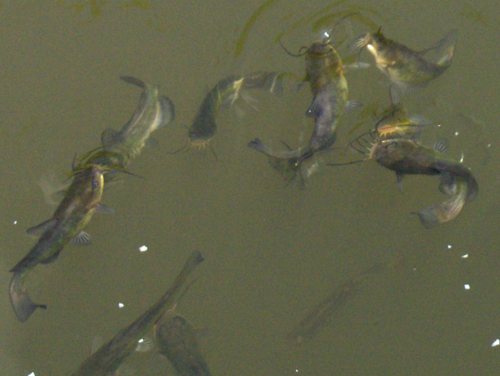 There were catfish in the water.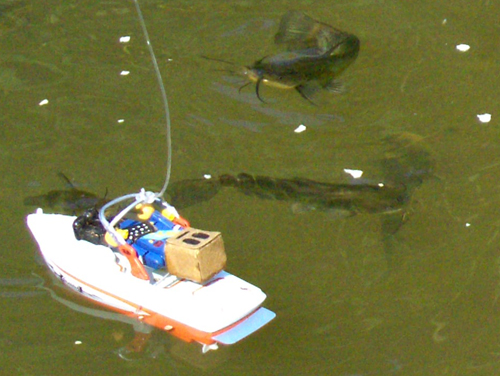 Slobot was going to need a bigger boat!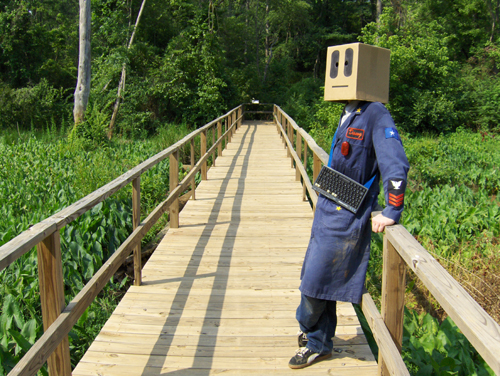 So Slobot docked...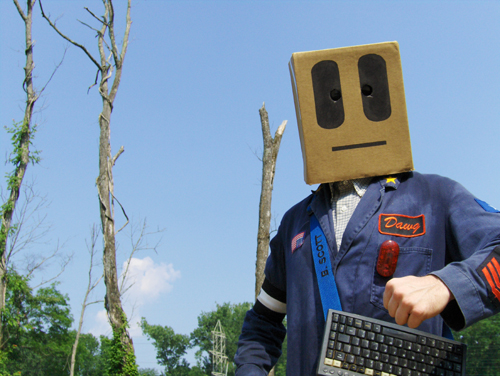 and went to look at the wetlands.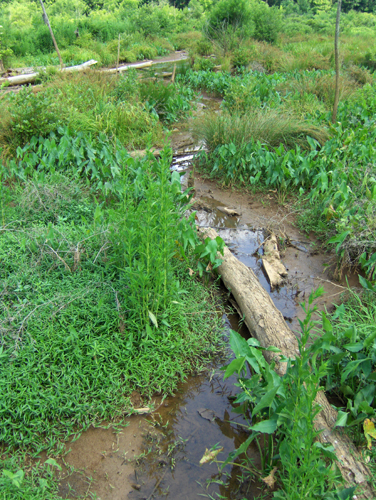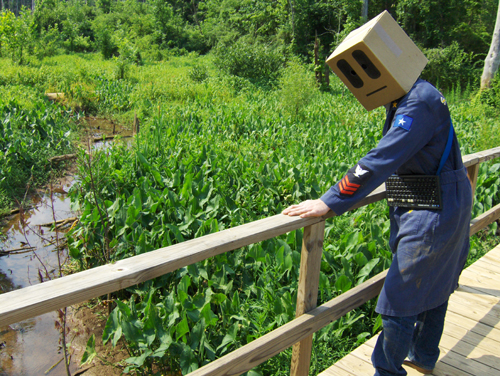 Slobot immediately spotted 2 snakes.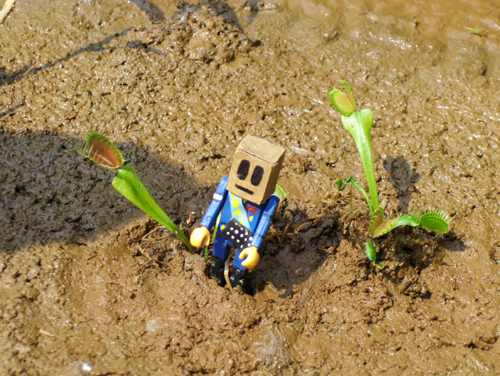 He also spotted some interesting vegetation.
Slobot had wandered off the path and found one of the Carolinas' most bizarre plants.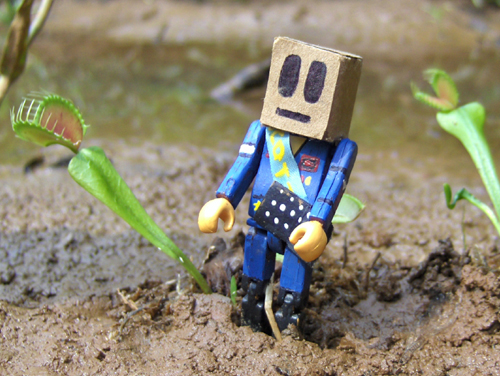 The venus flytrap!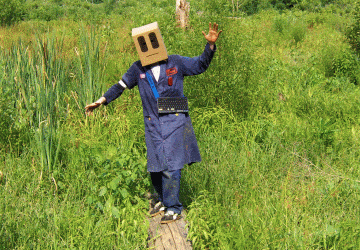 But, Slobot would then learn that when hippity-hopping down the Cottonwood Trail...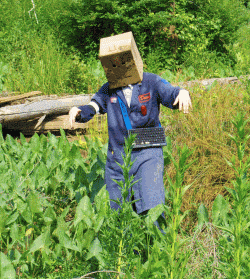 it is best to stay on the hippity-hopping trail!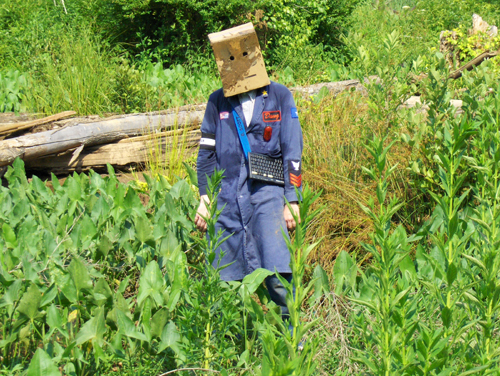 Or you might end up face-down in the mud!
Slobot would like to thank the Spartanburg Area Conservancy, Inc. (SPACE) for maintaining the Cottonwood Trail!