Slobot About Town Special Edition:
Slobot goes to Poinsett Bridge!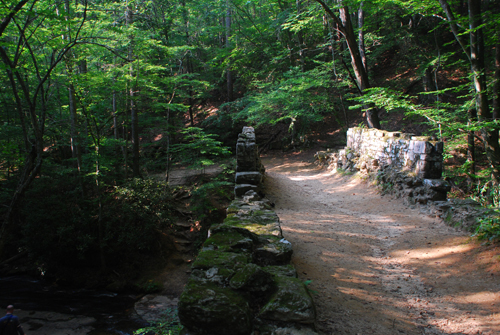 Slobot was loitering along Little Gap Creek in northern Greenville County when he stumbled upon an old stone bridge.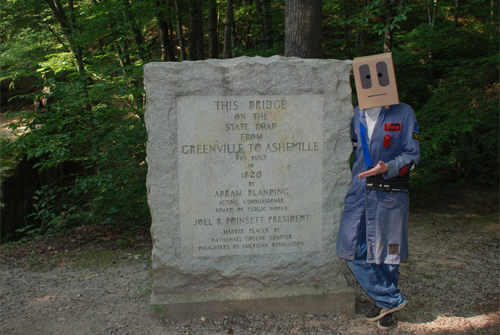 The bridge, Slobot would soon learn, was the Poinsett Bridge,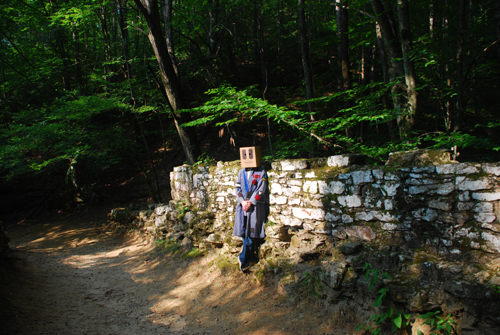 thought to be the oldest bridge in the state!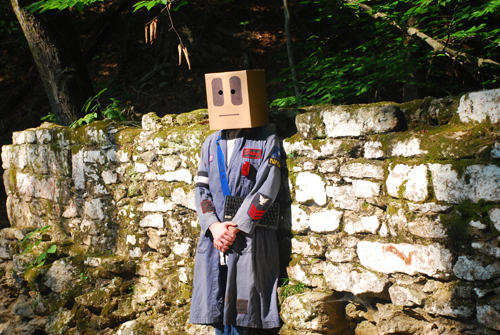 Poinsett Bridge is made of stone and sports a mighty Gothic arch.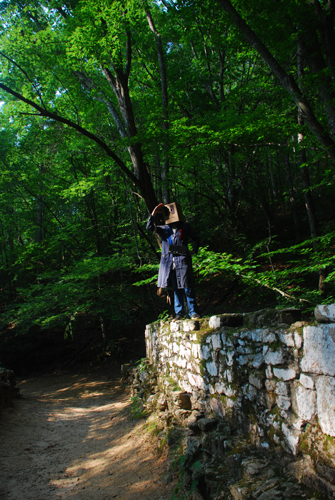 The bridge would be built in 1820 as part of a plan to link the port of Charleston with inland cities Columbia, SC and Asheville, NC.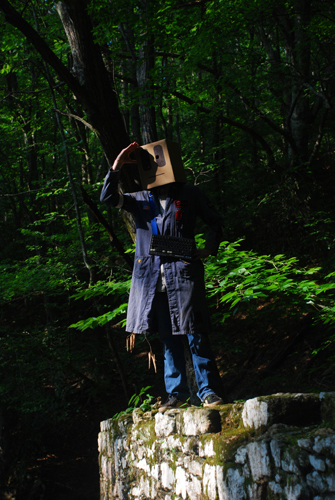 The architect of the project would be Joel Roberts Poinsett (1779-1851), director of the South Carolina Board of Public Works.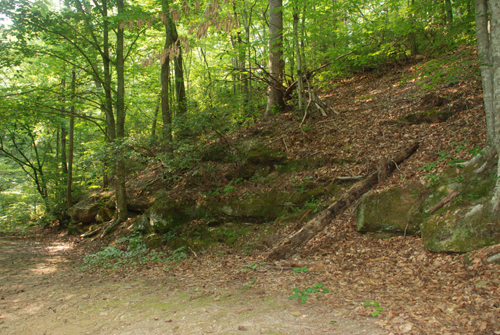 Poinsett would spend the years 1817-1819 planning the road.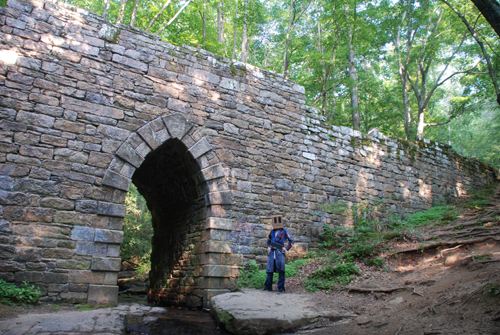 1820 would be a banner year for Poinsett. In that year Poinsett not saw the bridge, named in his honor open, but also be elected to the U.S. House of Representatives.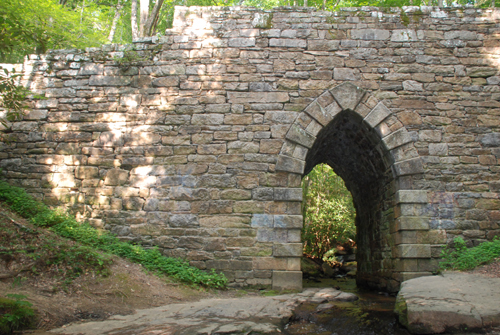 Then, in 1837, Poinsett would begin a four year stint as Secretary of War under President Martin Van Buren.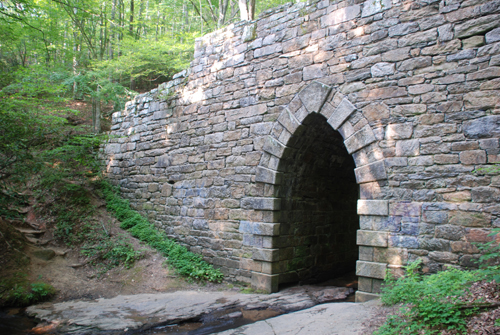 Poinsett's most remarkable accomplishment, however, would occur prior to his career as Secretary of War.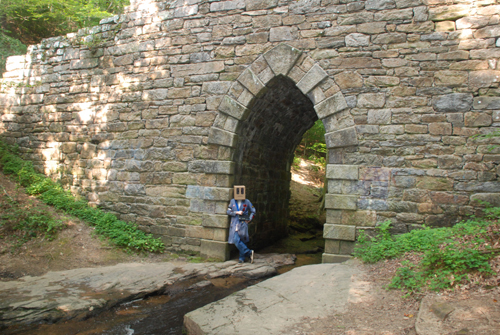 From the years 1825-1829 Poinsett would serve as the first United States Minister to Mexico.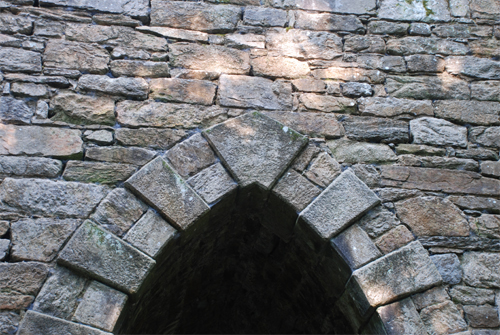 In ~1828 Poinsett would travel to southern Mexico, where he would be introduced to a plant known to botanists as Euphorbia pulcherrima.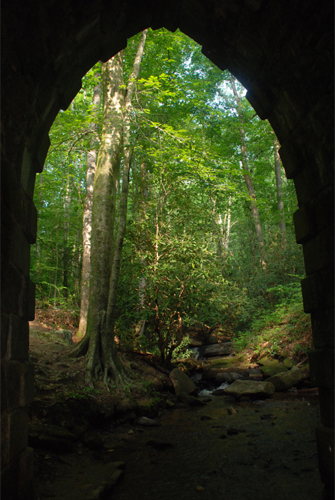 That plant, a flowering shrub, would be known to locals as "Flor de Noche Buena" (Christmas Eve flower).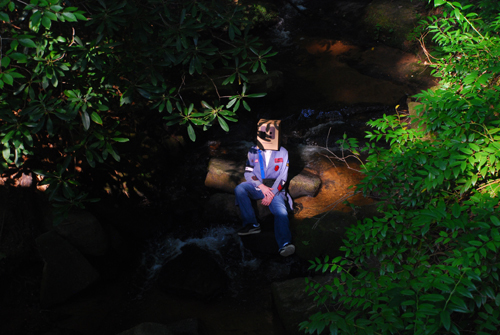 Poinsett would take the plant home to Greenville, SC; where he would propagate the species.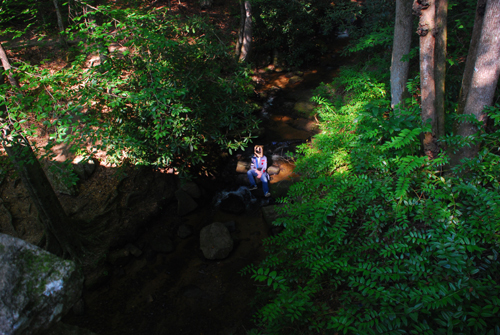 Soon not only Poinsett, but the entirety of the United States of America would be smitten by the plant.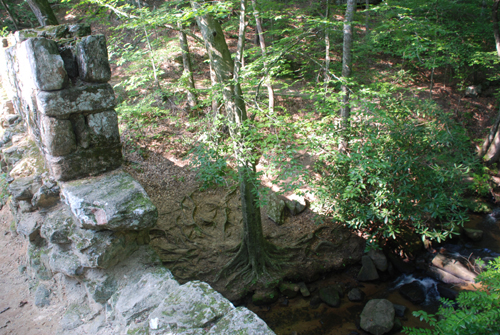 Today we call that plant poinsettia and every year, on December 12, Americans celebrate National Poinsettia Day.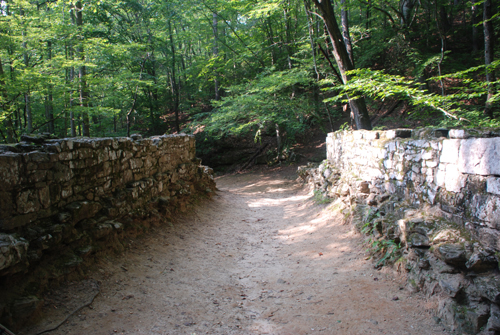 At 190 years of age, the bridge still stands in tribute to Joel Roberts Poinsett. This despite the bridge's complete lack of concrete!
Slobot would like to thank Poinsett Bridge Heritage Preserve, the other Brian Scott and YOU!