Mill Mania, pt. 06!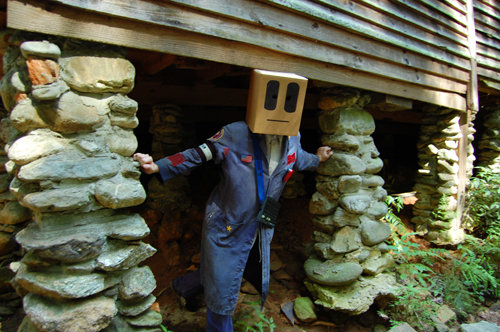 A bestirred Slobot discovered that he had spent the night under an old mill.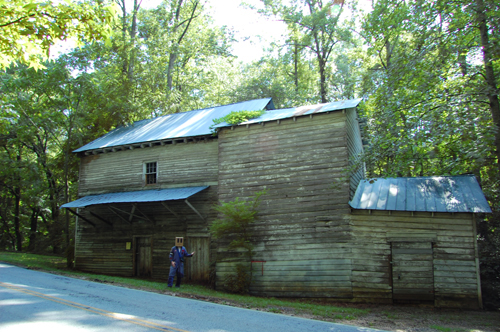 That old mill? Greer's own Gilreath's!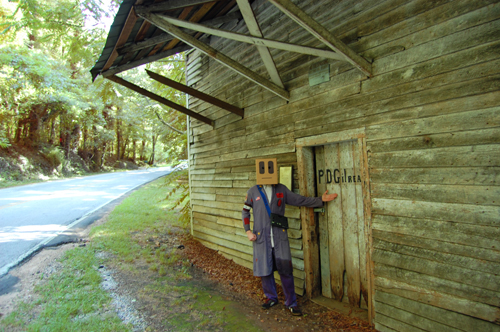 No one knows for sure when Gilreath's Mill was built, but documented accounts date it to at least the 1830s.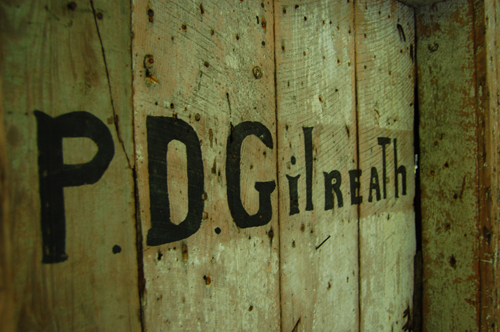 In order to grind corn and wheat the mill would harness the power of Shoal and Clear Creeks.
Those creeks, both tributaries of the South Tyger River, would be dammed to form a pond.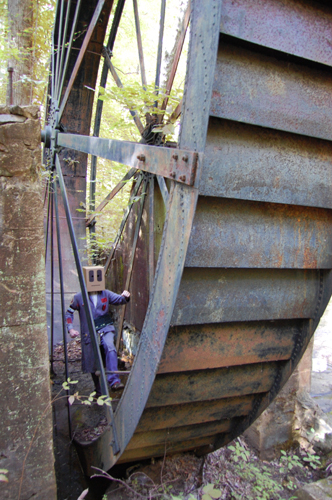 The pond would feed millraces that would, in turn, feed this giant water wheel.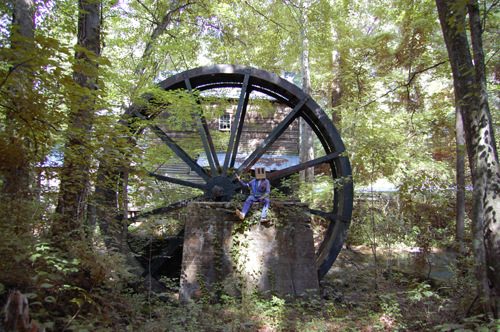 Though known as Gilreath's, the mill would be built by Joel Bruce.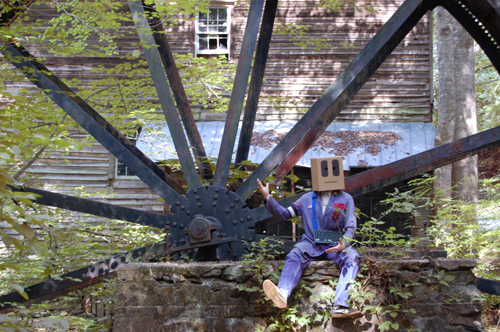 Other owners, like Washington Taylor in 1873 and P. D. Gilreath in 1890, would follow.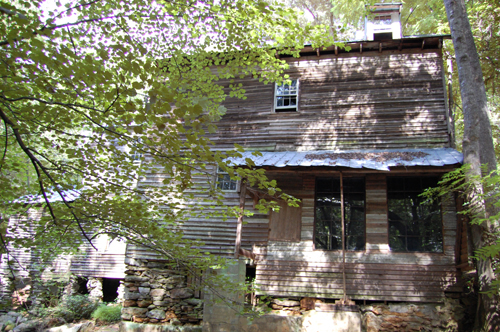 Gilreath's descendants still own the old mill, which would cease operations ~1950.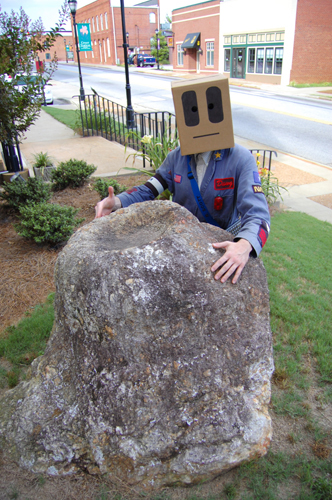 Slobot wanted to see more mills and so he began to search. Slobot soon discovered a primitive mill in the form of this large stone in downtown Greer!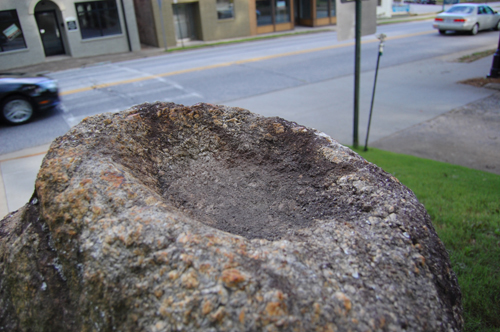 The stone would be discovered in ~1930 by Henry Clark on what would then be the property of J. T. Moon. The stone is thought to have been used by a band of Lower Cherokee to grind corn and acorns into meal.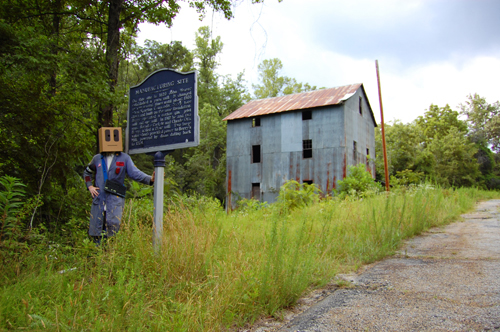 A short jaunt from the stone mortar Slobot stumbled upon another old mill, Berry's Mill!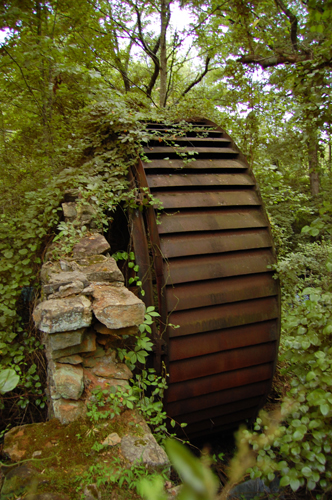 Berry's Mill would be built by John Weaver in ~1820.
Weaver's brothers - Philip, Lindsay and Wilbur - had been among the first to introduce textiles to the upstate, opening a mill on the banks of the Tyger River in ~1816.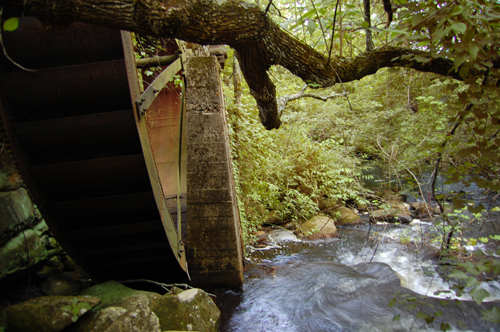 Weaver would build his mill upstream from that of his brothers, at a place known as McCool's Shoal on Beaverdam Creek, a tributary of the Middle Tyger River.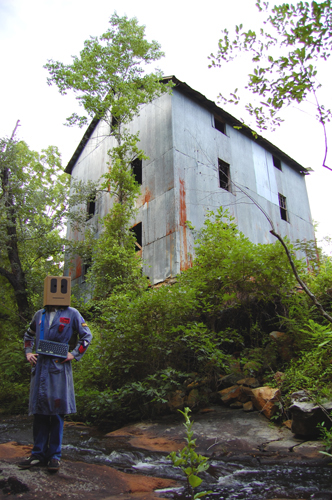 Upstream from the mill is a dam that originally dates to 1784. That dam holds back a 20+ acre pond, Berry's Millpond.
The pond's waters would power the mill's two large wheels. A later owner, Spartan Commodore Berry, would tear the mill down to its foundation. Upon the old foundation Berry would operate a cotton gin, grist mill and saw mill.
Later, in 1912, Berry and his two sons, Broadus Carlyle and Claude Otis, would add a flour mill.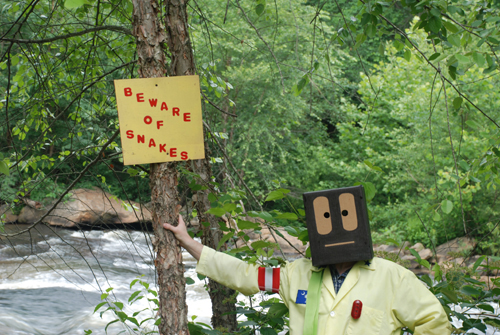 While Slobot was exploring Berry's Mill his friend, Inverse Slobot, was downstream,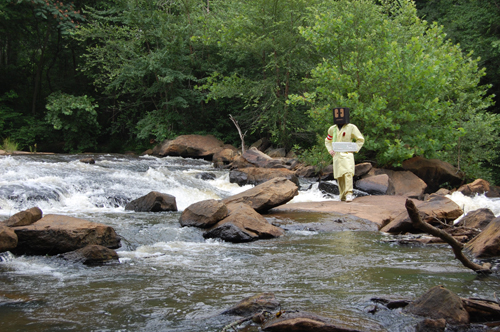 exploring the Middle Tyger River at River Place Park in Lyman!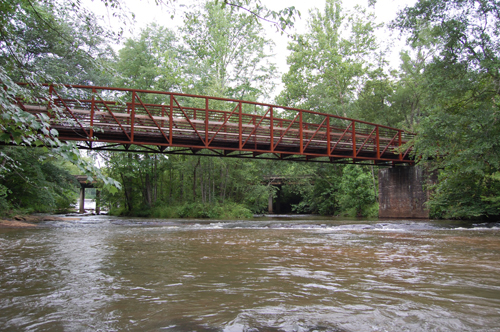 From the banks of the Middle Tyger, Inverse Slobot took notice of a pedestrian bridge.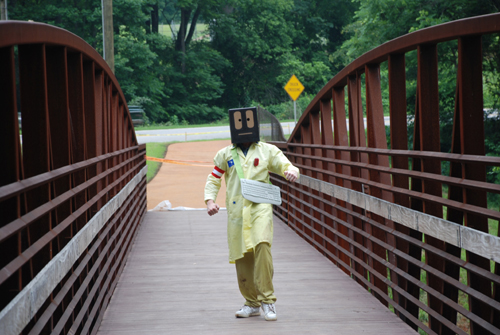 The bridge parallels Groce Road and its bridge.
The Groce Road bridge is less than pedestrian friendly and so - in 2009 - a 124-foot steel bridge would be ordered from Colorado.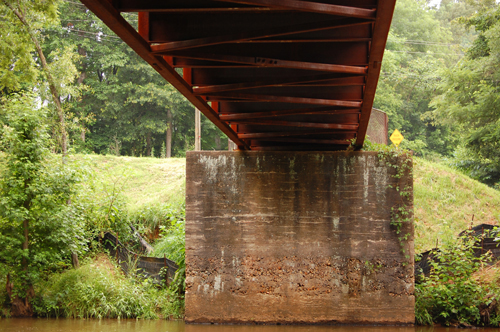 Today that bridge rests atop abutments of a bygone traffic bridge.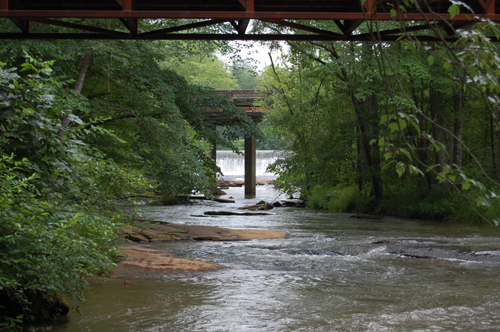 Inverse Slobot looked downstream and saw resting, beyond the Groce Road bridge, a dam.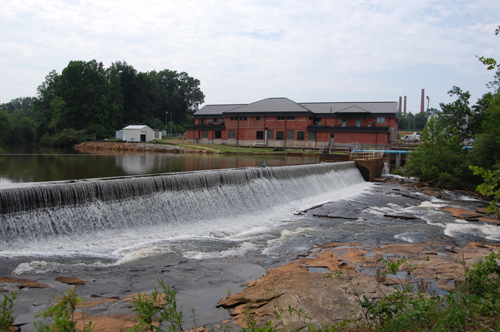 The dam once belonged to Pacific Mills.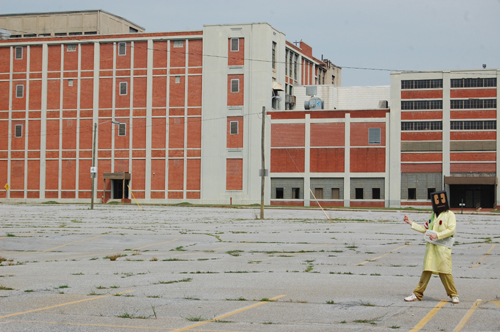 Pacific Mills of Boston would, in 1923, purchase 750 acres in an area then known as Groce. The following year Pacific Mills would begin production. The mill would so drastically change the community that the town would change its name to Lyman, in honor of former Pacific Mills' president Arthur T. Lyman.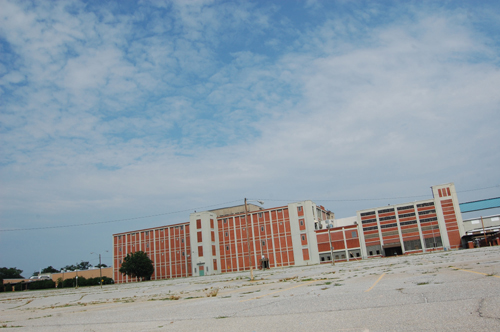 Pacific Mills would expand operations in 1927 and 1931 and ownership of the mill would change hands over the years. The mill's final owner, Springs Industries, would purchase the facility in 1985 and operate it until its closing in February of 2005.
Slobot and Inverse Slobot love these old mills!
Slobot would like to thank the National Register of Historic Places; the Gilreath family; the communities of Duncan, Lyman and Greer; the other Brian Scott; the Greer Heritage Museum; the Middle Tyger River Library and YOU!