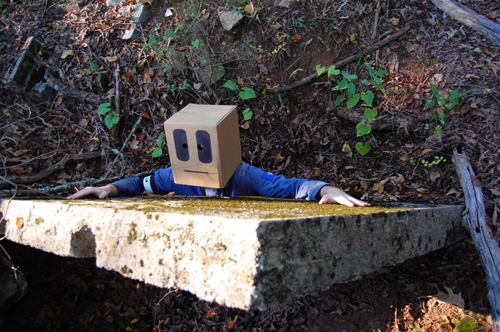 Slobot awoke from his midnight hovel to find that he had spent the night in Camp Croft State Park.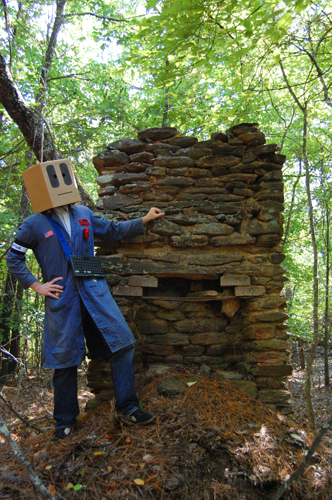 Near his hovel Slobot discovered an old chimney.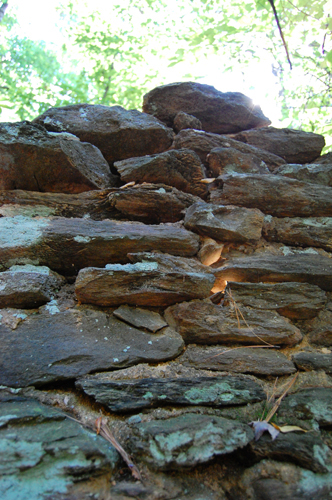 Light shone through chinks in the stones.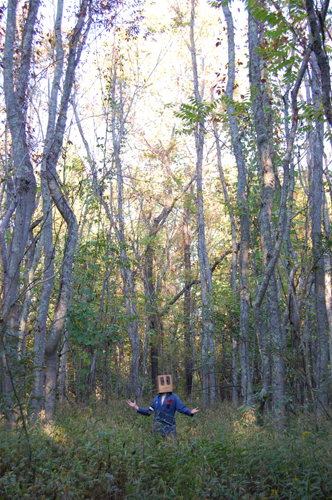 Slobot wandered away from the chimney and soon found himself lost in trees and underbrush.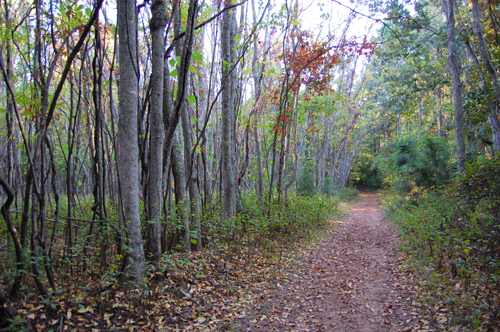 Luckily Slobot soon found the Foster's Mill Loop Trail.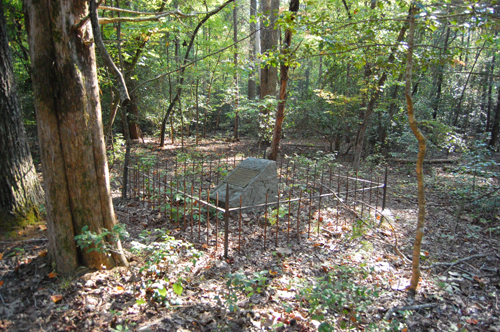 Slobot diverged from the trail and found a curious monument.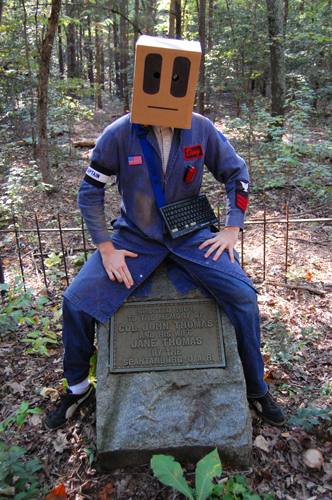 The monument commemorates Colonel John Thomas and his wife Jane Thomas, both of whom are believed to have first lived near the site in ~1763. What is known is that in 1775 John was elected to the position of Colonel of the Spartan Regiment. He and several of his sons would serve in the American Revolution.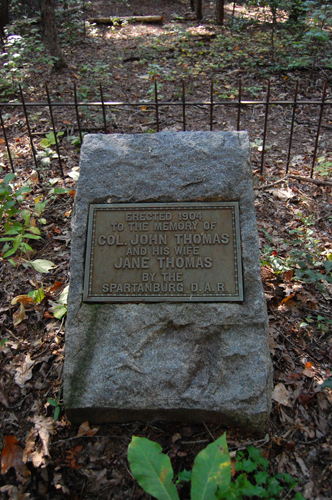 The monument was erected by the Spartanburg chapter of the Daughters of the American Revolution in 1904.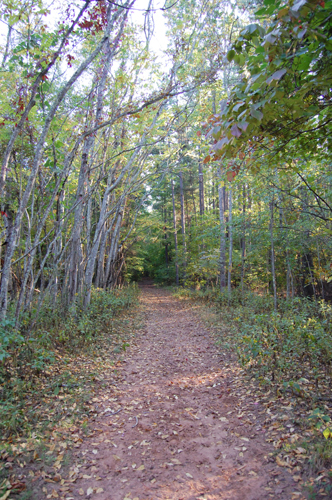 From the Colonel Thomas monument Slobot continued his morning constitutional.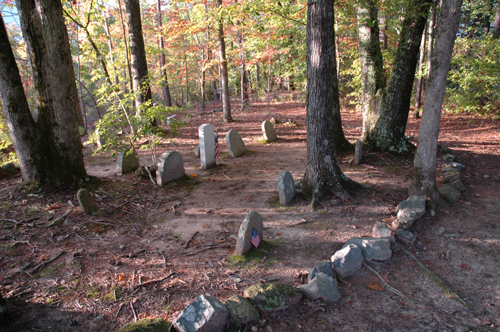 By mid-afternoon Slobot had discovered an old graveyard.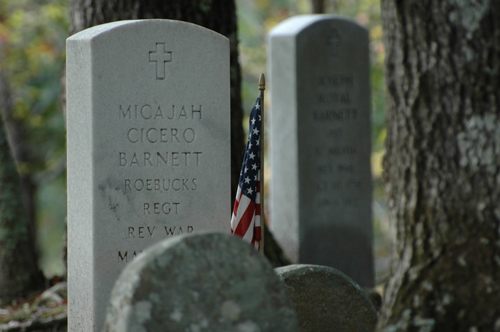 In the yard Slobot found the grave of Micajah Cicero Barnett who served in Colonel Benjamin Roebuck's Regiment during the American Revolutionary War.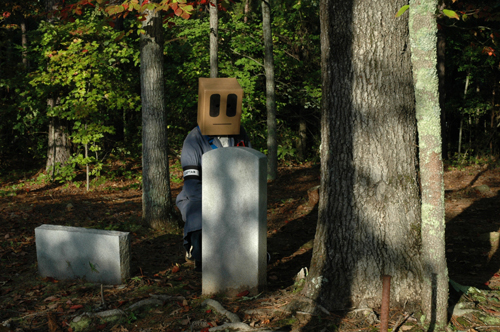 Micajah C. Barnett's brother, Joseph Royal Barnett, also has a stone in the Barnett family plot.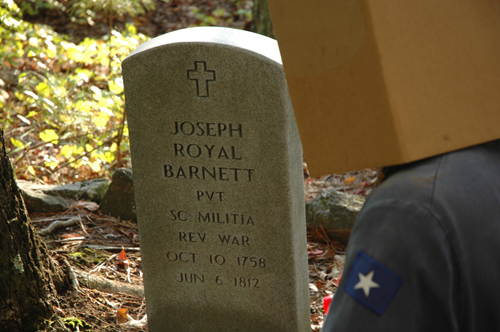 Records indicate that Joseph Royal "Joroyal" Barnett also served in Col. Benjamin Roebuck's Regiment during the Revolution.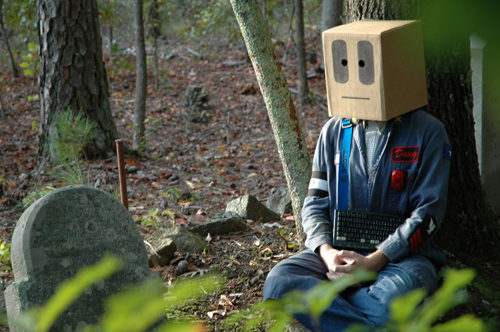 Nearby Slobot discovered what appears to be the oldest stone in the cemetery.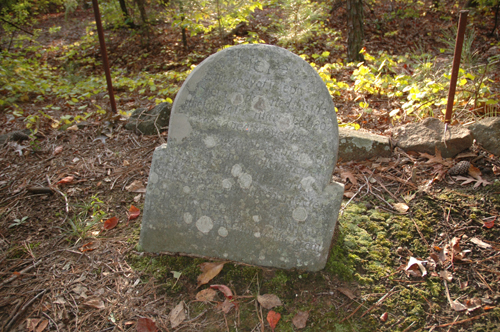 Dated 1802 the stone belongs to Joseph Barnett, father of Joseph Royal and Micajah Cicero Barnett.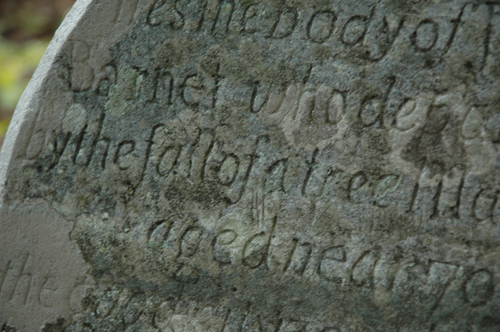 According to the stone Joseph Barnett "departed this life by a fall of a tree March 1 1802 aged near 70 years."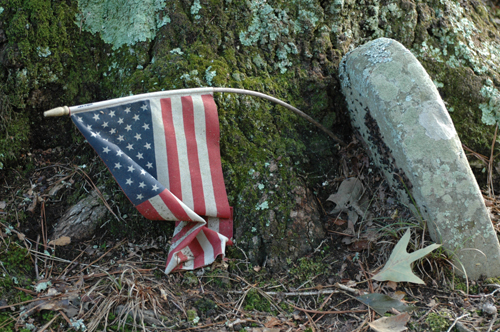 From the Barnett family plot Slobot made his way back into the woods.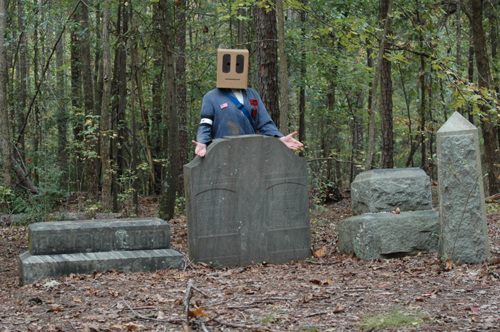 Near the Camp Croft horse stables Slobot stumbled upon another family plot.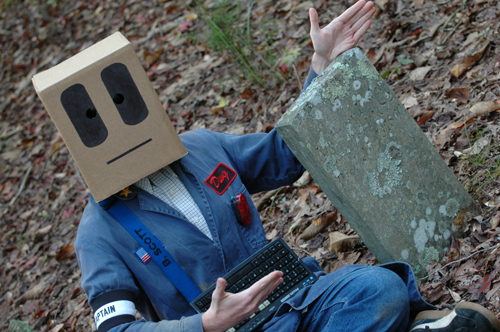 The small plot holds the graves of the Foster family.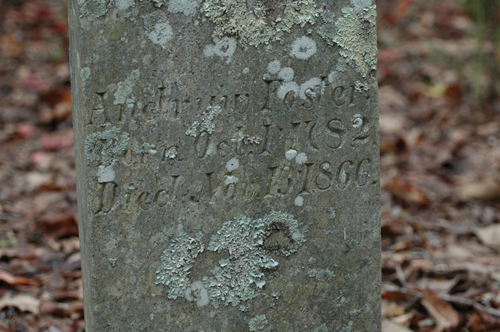 The oldest legible stone belongs to Andrew Foster who was born in 1782 and died in 1866.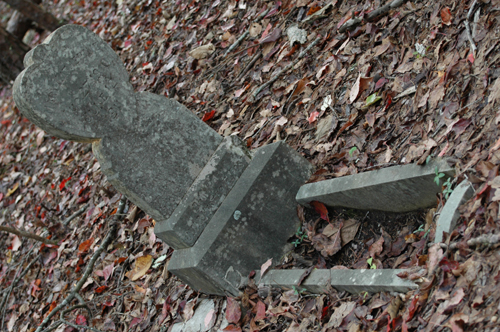 His kin, like young Mary Katherine Foster, also rest in peace in the Foster family plot.
Slobot would like to thank the Barnett and Foster families, Camp Croft State Park and YOU!