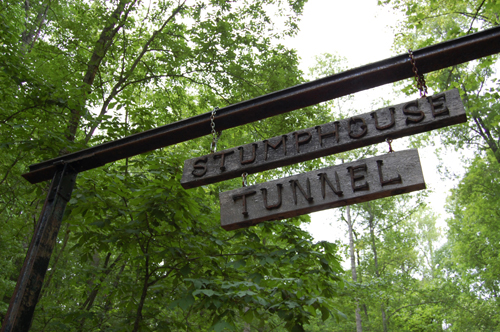 One of the things that Slobot loves about Spartanburg is its proximity to cool places like the Stumphouse Mountain Tunnel.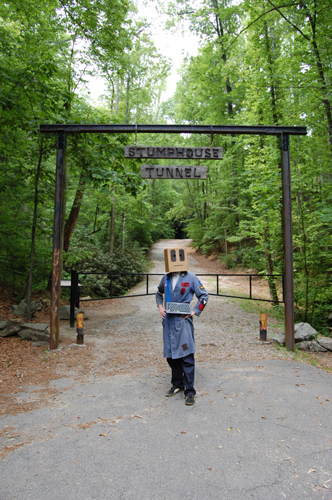 The Stumphouse Tunnel lies some 85 miles west of Spartanburg and some 5 miles north of Walhalla.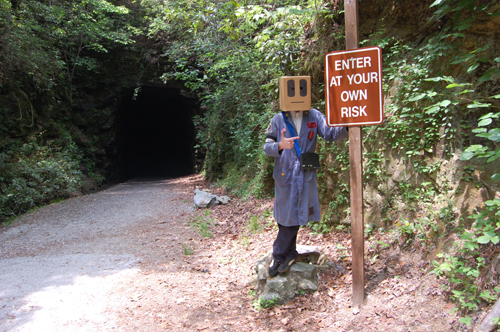 Had the Stumphouse Tunnel been completed it would have been the longest in the United States.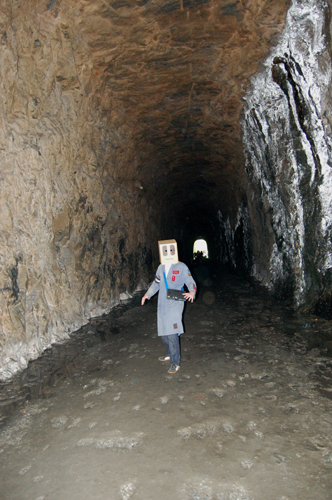 The project was to have been part of the Blue Ridge Railroad and had been planned as a link between the Atlantic Ocean and the Mississippi River, a link that would connect the midwest; Charleston; Wilmington, NC and Savannah, Ga.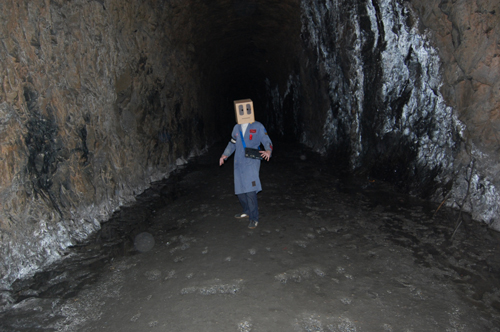 The George Collyer Co. of London began construction of the tunnel in 1856.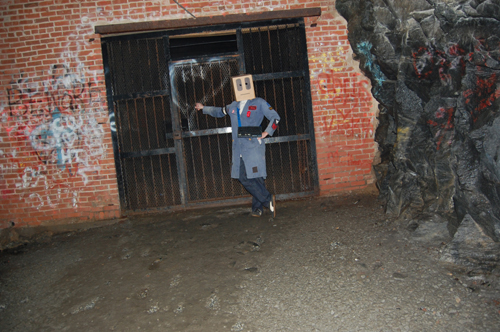 By 1859 the tunnel would be but two-thirds complete.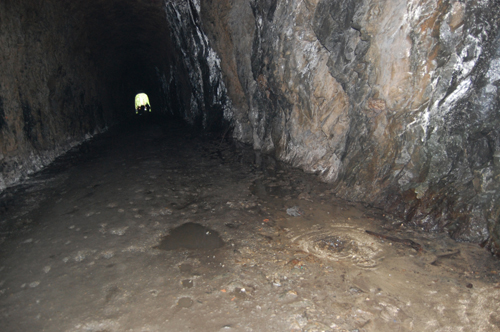 South Carolina, having spent in excess of one million dollars, would cut funding to the project.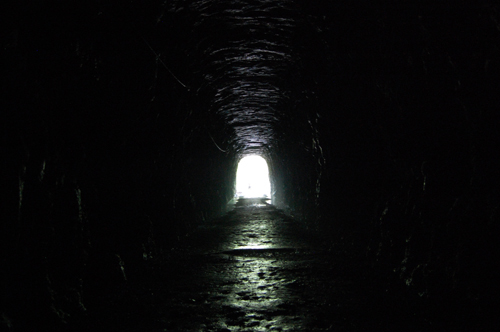 The tunnel would languish for decades, though there were talks of restarting the project in 1875, 1900 and 1940.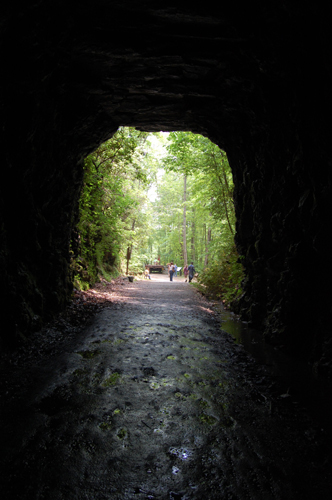 Today the Stumphouse Mountain Tunnel stands, incomplete, at 4,365 feet.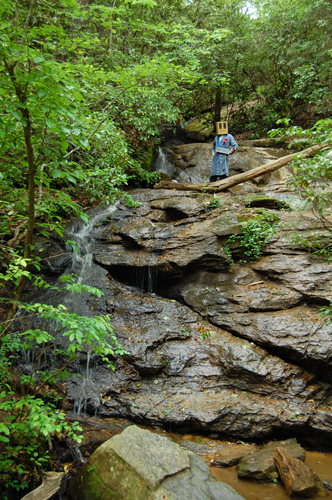 Those feet, however, are not continuous as the tunnel had been constructed in sections. Workers, who created a makeshift village atop Stumphouse Mountain, had sunk vertical shafts into the mountain so that sections of the tunnel could be mined simultaneously.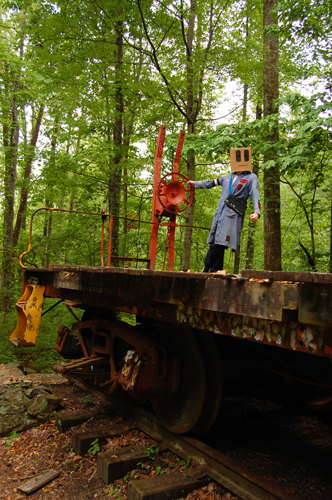 Today the largest section of the tunnel stands some 1600 feet long, 25 feet high and 17 feet wide.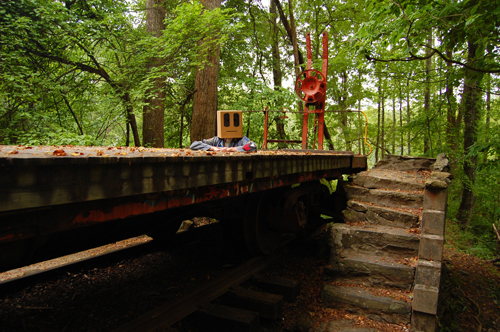 In the 1950s Clemson University would use the tunnel in order to age blue cheese.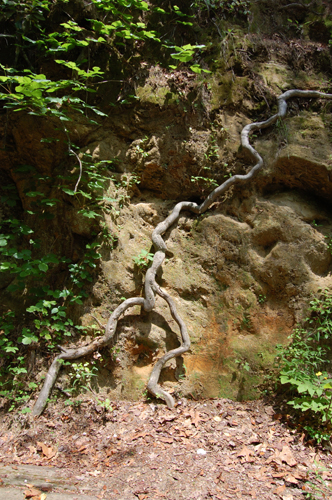 A brick wall, still visible at the far end of the tunnel, is a remnant of that endeavor.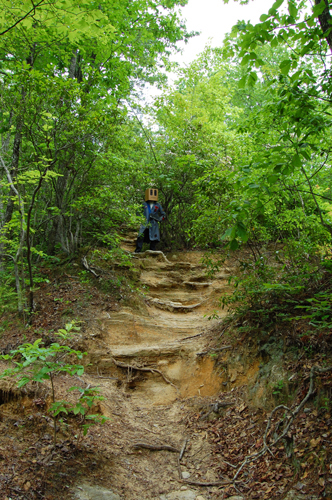 In 2007 a developer sought to purchase a thousand acres of the mountain for a gated residential subdivision. Some $4.3 million would be raised by the City, state agencies, stage legislators, local officials, conservation groups and citizens.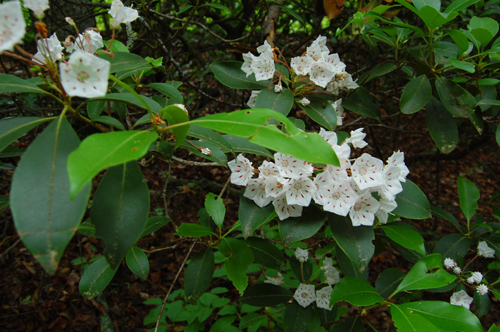 High above the tunnel Slobot found mountain laurel blooms...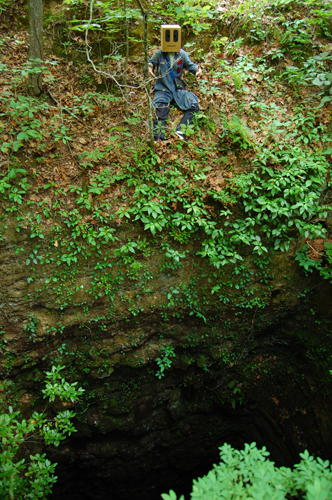 and a 16 by 20 foot airshaft...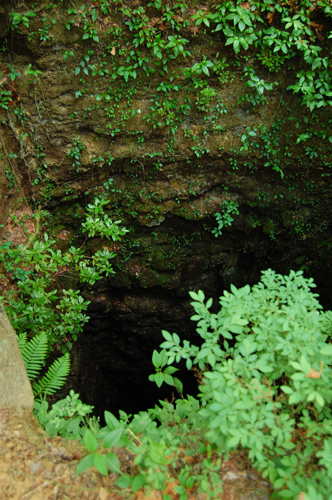 that plunged some 60 feet down into the tunnel!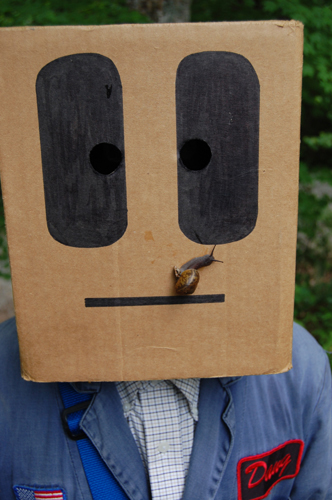 On top of old Stumphouse...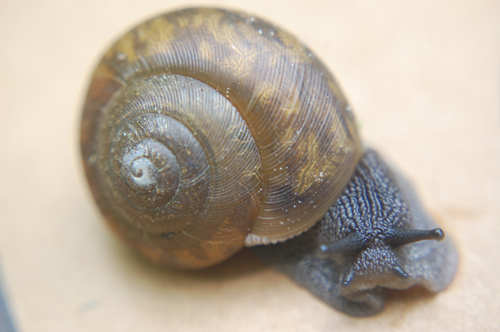 Slobot found a giant gastropod!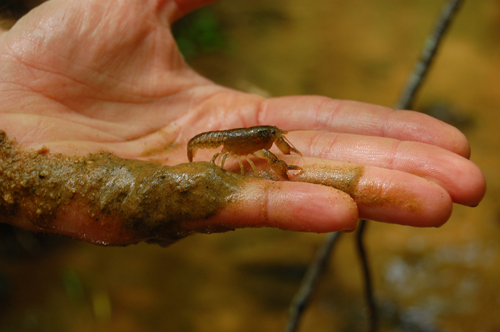 And, in a nearby creek, Slobot found a crayfish...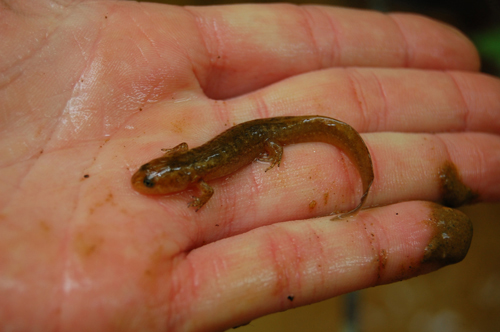 and a salamander.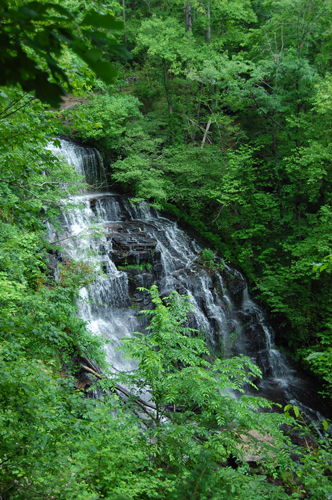 Downstream from the crayfish and salamander, Slobot discovered Issaqueena Falls!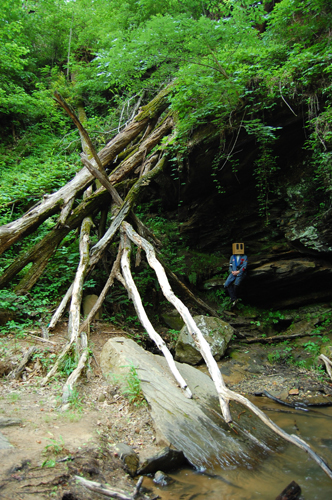 As Slobot nestled in a nook near the falls...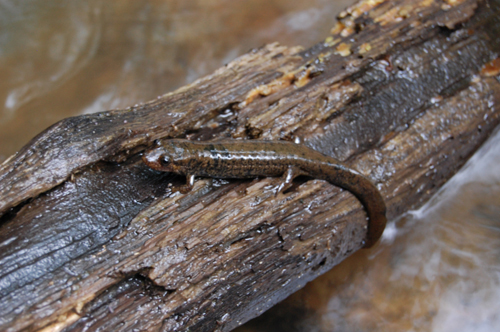 he spied a salamander, a salamander as fat as his finger!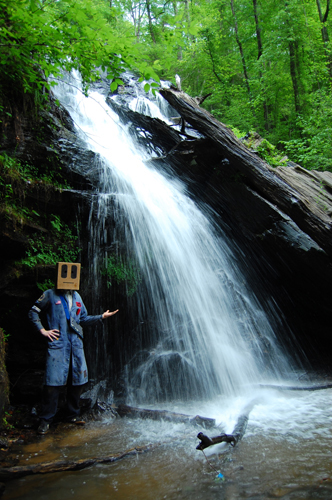 Slobot stood at the base of the falls...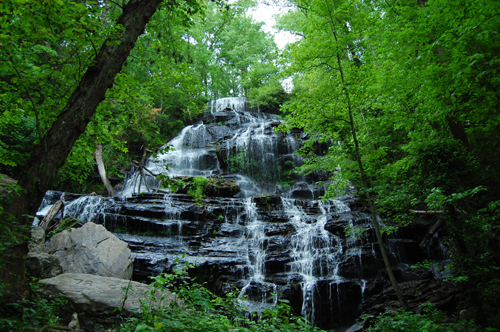 as water from hundreds of feet above splashed over him.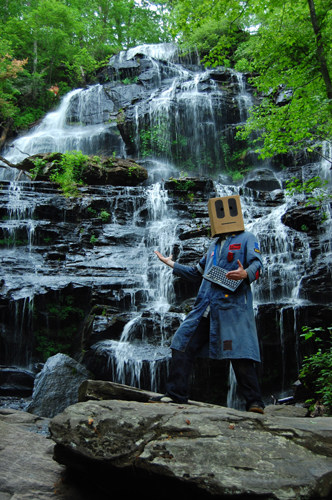 Slobot loved Issaqueena Falls!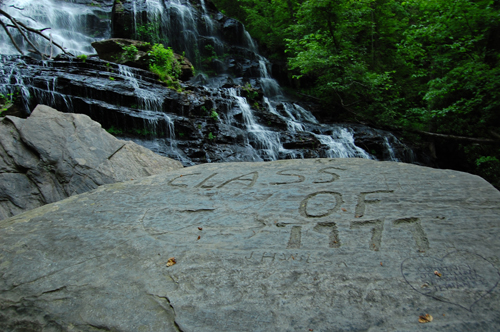 Slobot would like to thank Clemson University, the City of Walhalla, the South Carolina Conservation Bank, the South Carolina Heritage Trust Program of the Department of Natural Resources, Oconee County, Fred and Alice Stanback, Upstate Forever and YOU!