Slobot About Town Special Edition:
LiNK Magazine meets Slobot!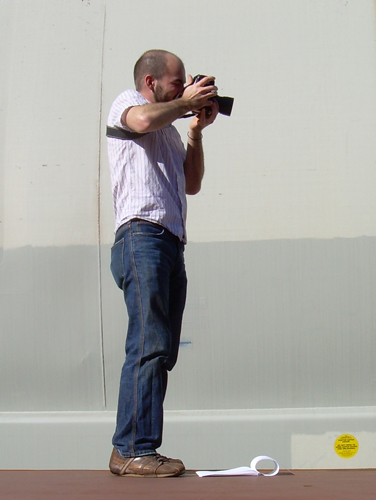 This week Slobot had a super special guest, Justin Chappell of LiNK Magazine!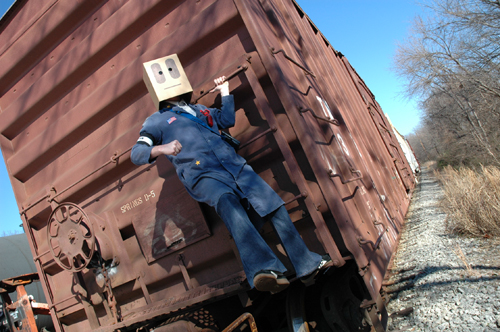 Justin wanted to know Slobot's back story and so Slobot told Justin how he had taken the steel river to Spartanburg in the late 1970s.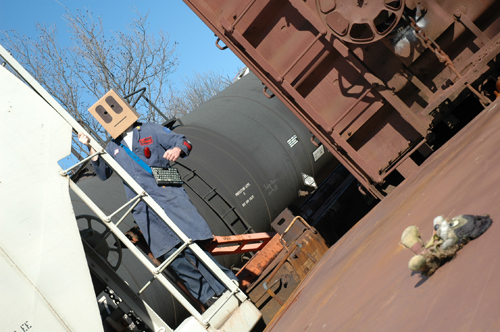 Slobot remembered it like it was yesterday...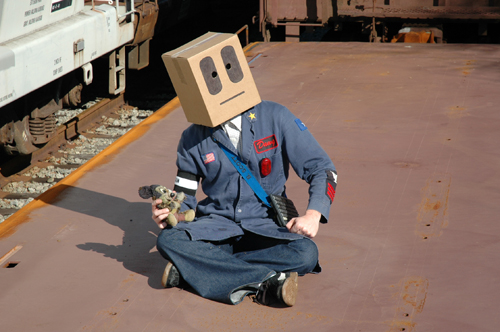 how he found a mossy Mickey Mouse doll...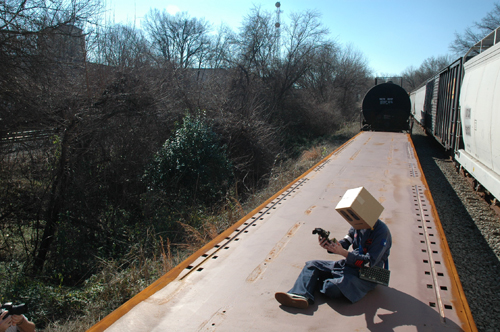 and the endless hours they whiled away before landing in Spartanburg.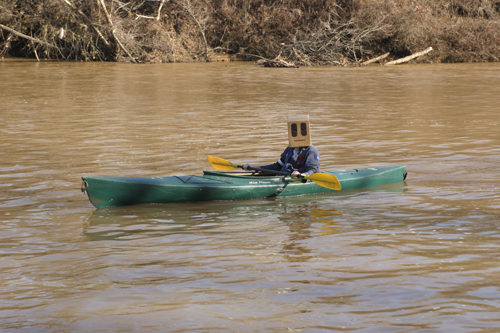 But Slobot did not want to dwell on the past and so he took Justin on a kayak adventure!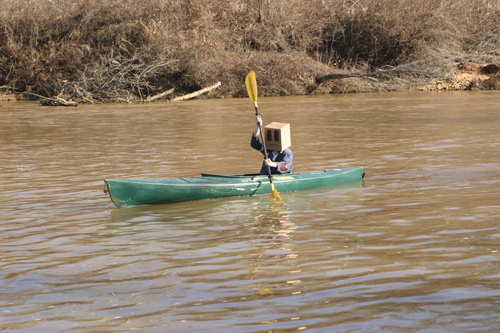 They put-in below the spillway of Clifton Mill #2 on the Pacolet River.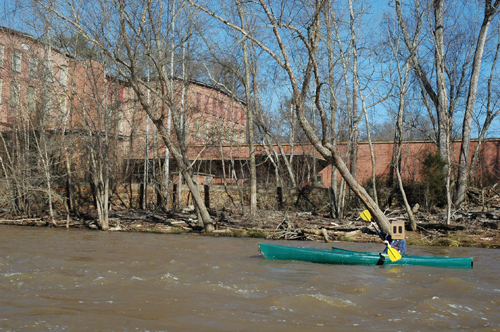 Together Slobot and Justin paddled their way to the far shore.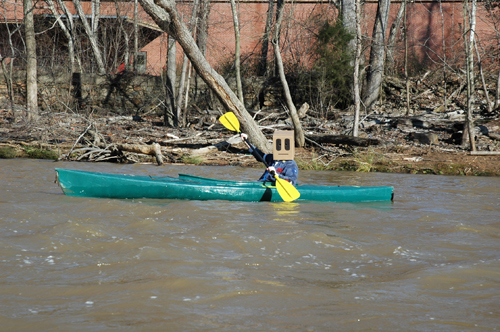 It was then that Slobot told Justin a scary story...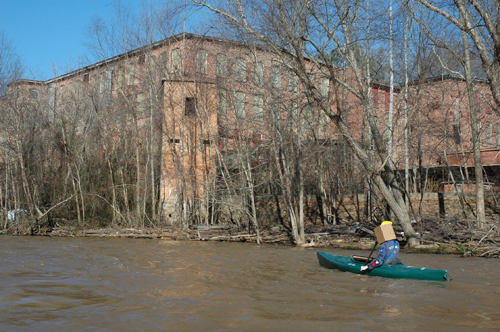 a story of the 1903 deluge... that killed 38 people at this very spot!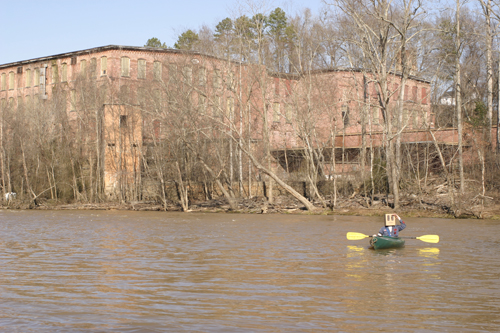 Justin took flight in a fit of hydrophobic terror!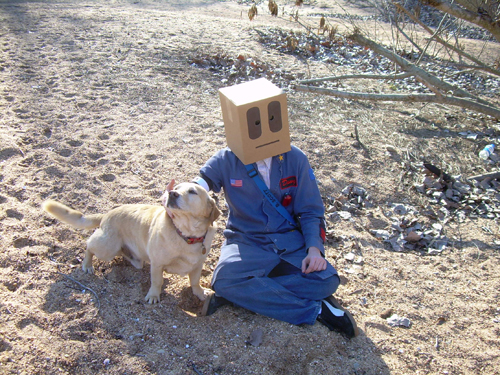 Justin, like a yellow dog, had fled to the far shore.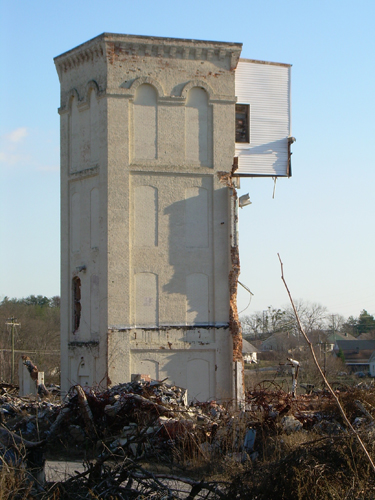 Slobot felt bad for spooking Justin and so took Justin to Victor Mill in Greer.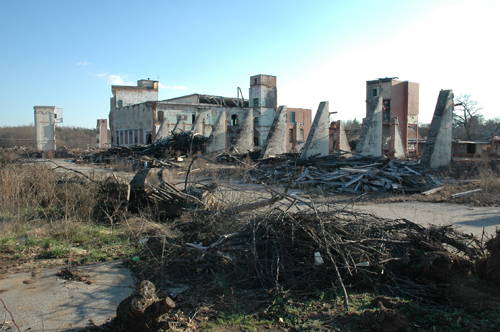 Victor Mills began operations way back in 1896. It would close in 1982.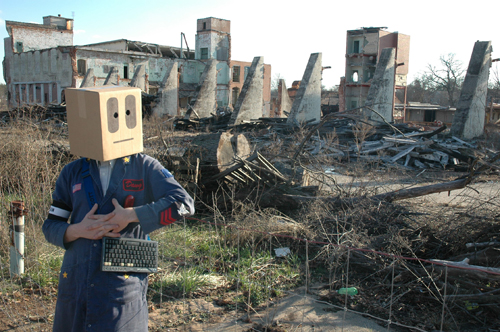 Since then the site has languished. Spartanburg issued a demolition permit some years ago...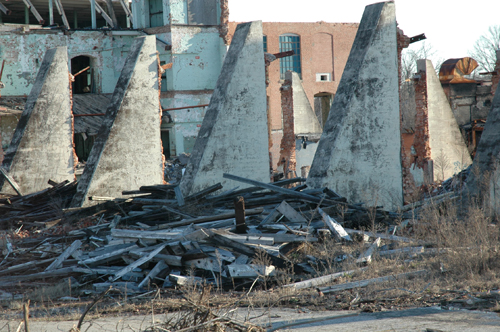 begging the question, "How does one demolish that which is already destroyed?"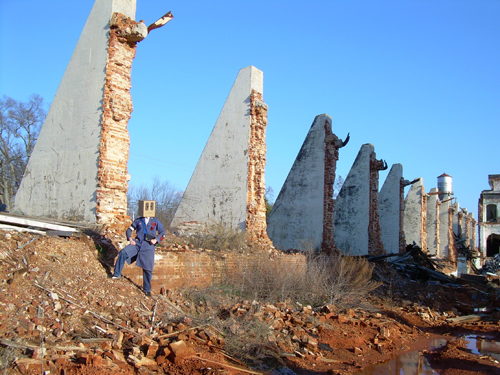 Things only got worse when, in August of 2006, a fire destroyed a large warehouse on the property.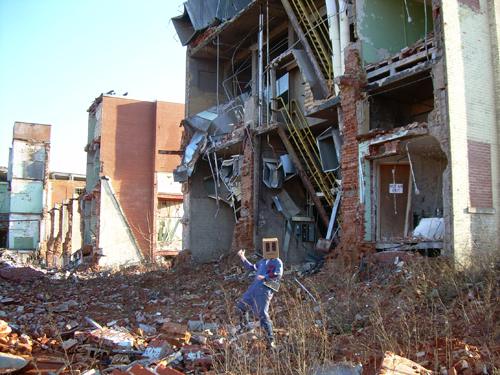 Today the mill is but falling bricks, exposed stairways...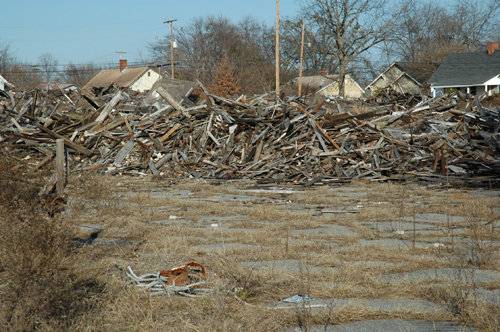 and piles of creosote-treated wood and other mill debris that befoul the air with a noxious malodor.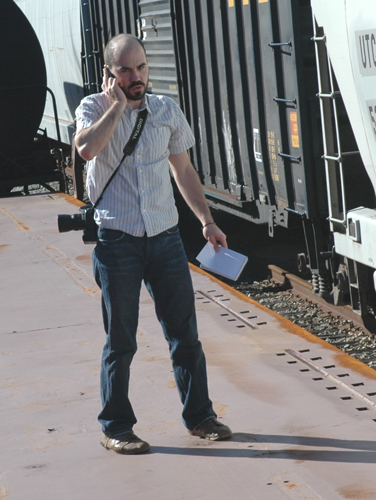 Just then Justin was saved from the fumes by an urgent call about a super scoop...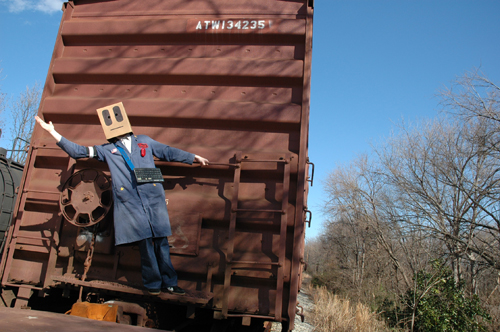 and so Slobot had to bid adieu to his new friend. Goodbye, Justin!
Slobot would like to thank Justin Chappell and all his new friends at the LiNK!