Slobot About Town LXIX:
Slobot goes to the Fingerville Mill!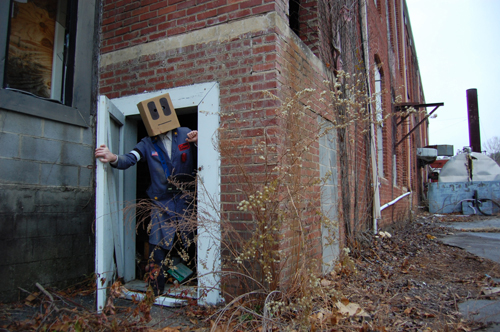 Slobot awoke to discover that he had spent the night in some forsaken factory.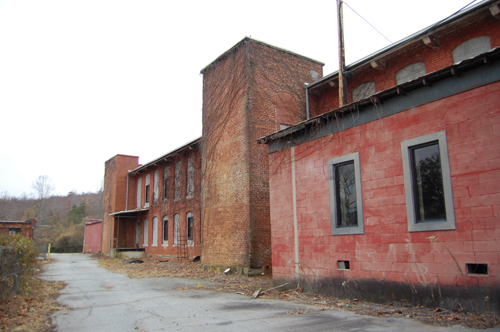 Slobot didn't recognize the building so he decided to take a look around.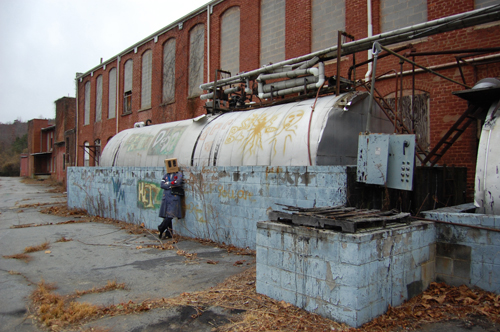 It soon occurred to Slobot that he must have spent the night at the Fingerville Mill!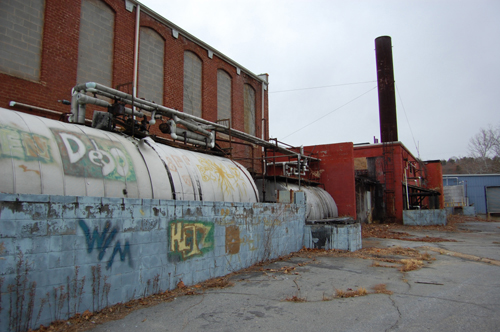 Joseph Finger (1802 - 1873) came to Spartanburg from Lincolnton, North Carolina, eventually settling along the North Pacolet River in 1839.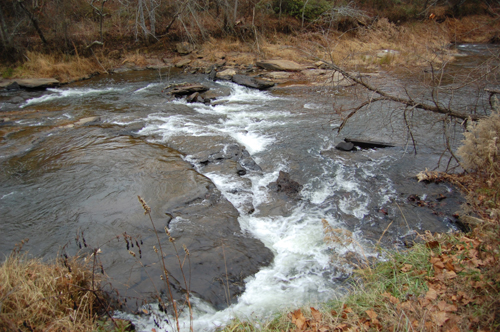 In 1849 Finger purchased a tract of land and built upon it a sawmill, grist mill, blacksmith shop and more.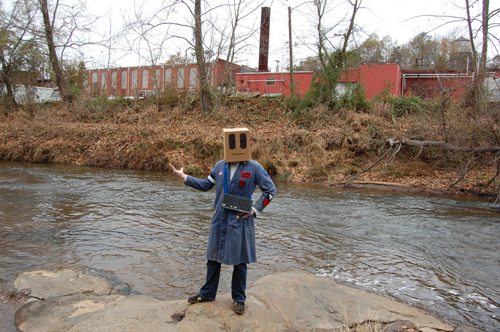 Joseph Finger was so successful in this venture that, in 1848, he partnered with Gabriel Cannon and Henry Kestler to build a cotton mill.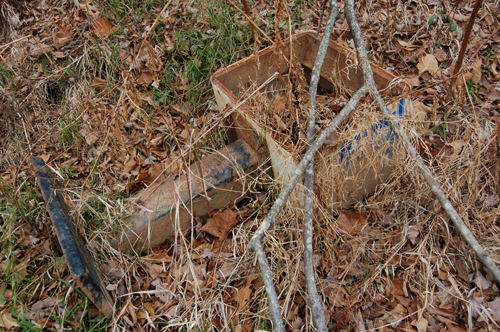 The mill originally opened as the Pacolet Manufacturing Company.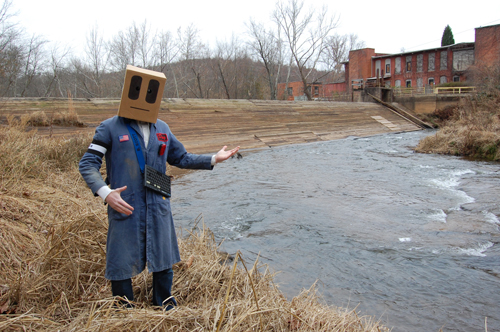 A great conflagration would devour the mill in 1885.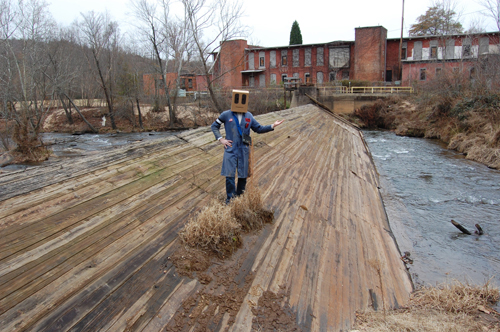 By 1888 a new mill, now known as the Fingerville Manufacturing Company, would be built.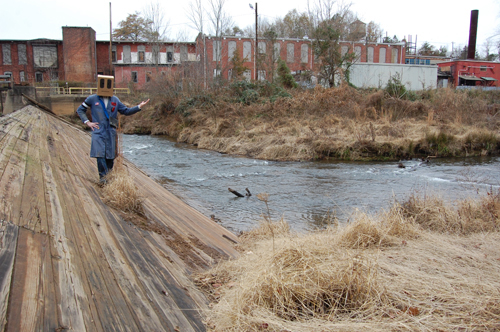 Leading the new mill were a variety of Spartanburg notables that included J. A. Henneman and T. J. Trimmier.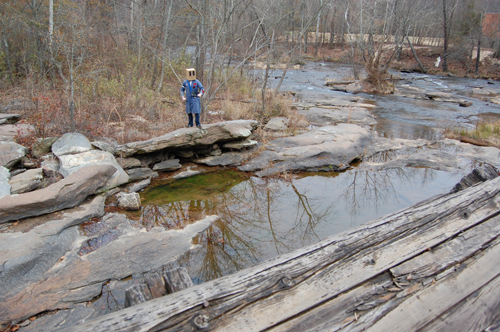 The mill would chug along comfortably until the flood of 1903, in which the mill would take on significant damage.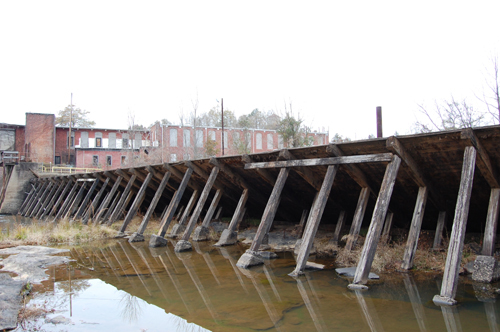 Ownership of the mill would pass to Franklin Process Spinning Mills in the 1920s...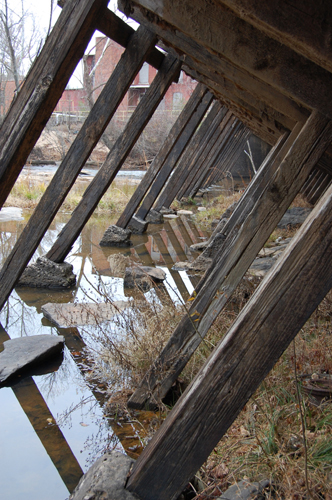 and to Indian Head Mills in 1957.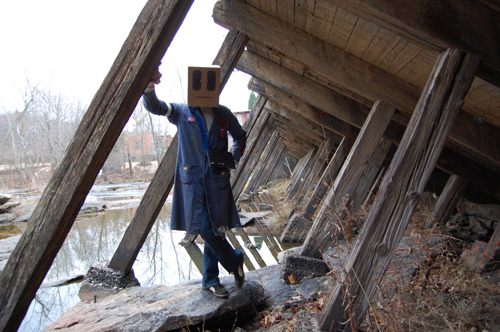 When the mill closed in 1995 it was owned by Oneita Knitting Mills.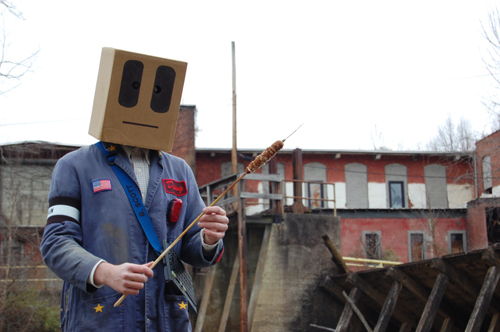 Below the Fingerville Mill dam Slobot found some corndog grass.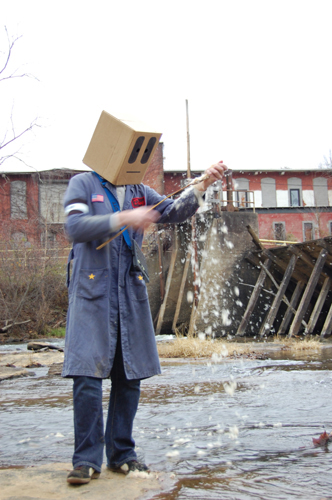 Corndog grass, also known as Typha or cattail, is a wetland plant with really cool seeds.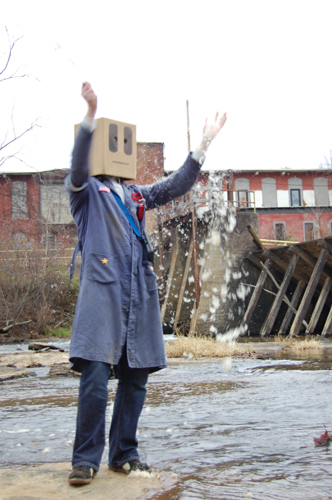 Slobot loved to watch the cattail seeds parachute to earth.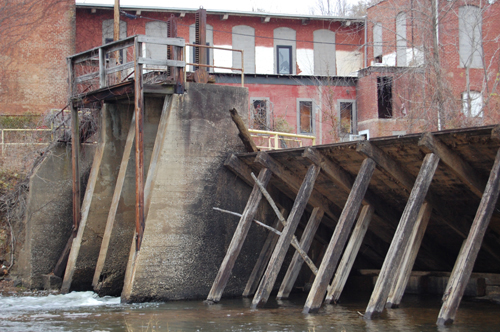 Slobot was equally fascinated by the Fingerville Mill dam.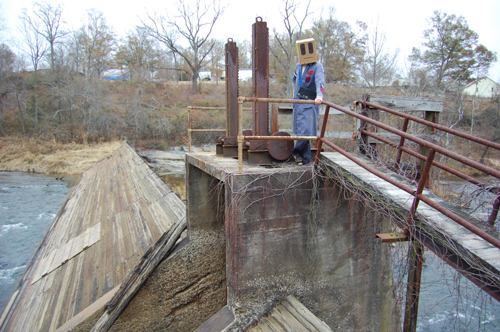 Of all the mills Slobot had seen, this was the first with an intact wooden dam.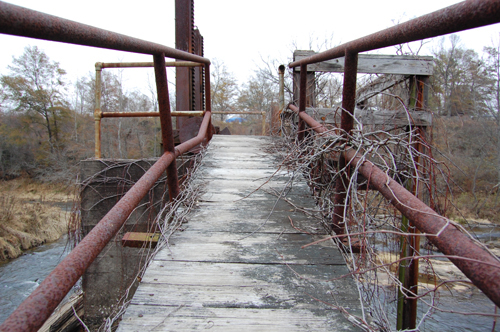 Slobot mounted the dam's precarious cat walk...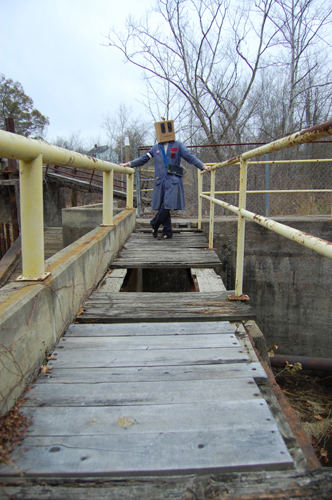 and wandered its wasting walkways.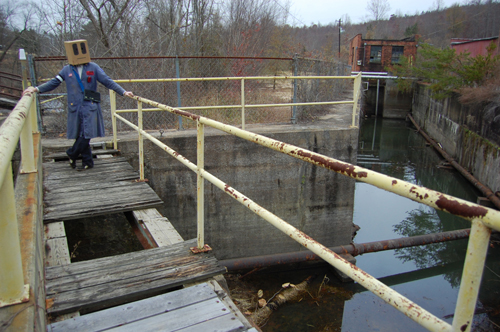 Slobot would like to thank the kind folks of Fingerville and YOU!