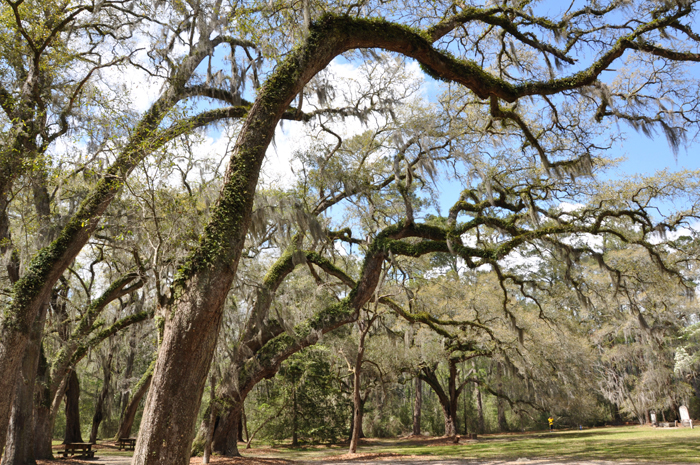 Slobot stood and stared at the live oaks that turned and twisted above him.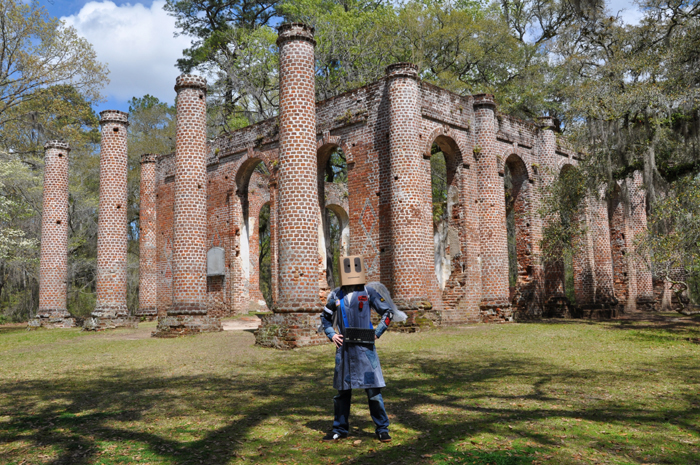 The oaks and their Spanish moss hid not only Slobot but also some impressive brick ruins!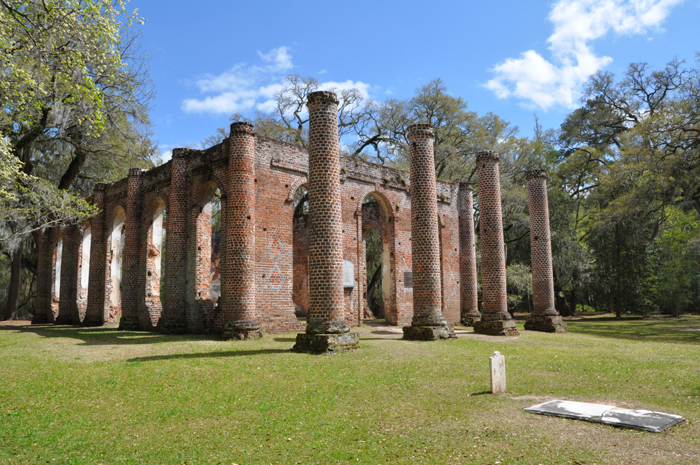 The ruins are those of Prince William's Parish Church (AKA "Sheldon Church"), built during the mid-1700s.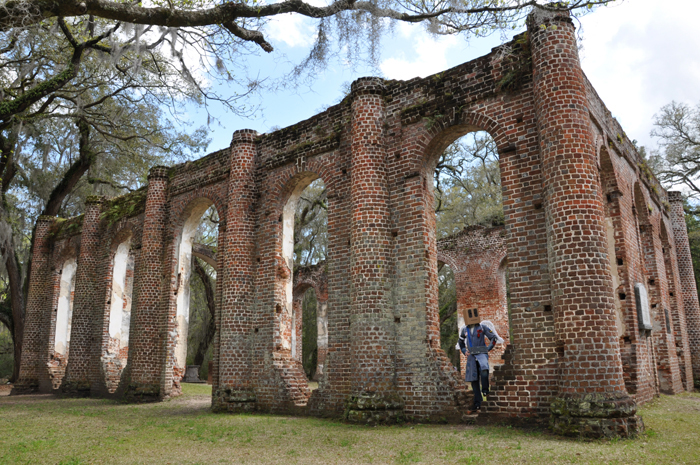 Prince William's Parish Church was an Anglican church primarily paid for by Lieutenant Governor William Bull I (1683-1755), who is buried here.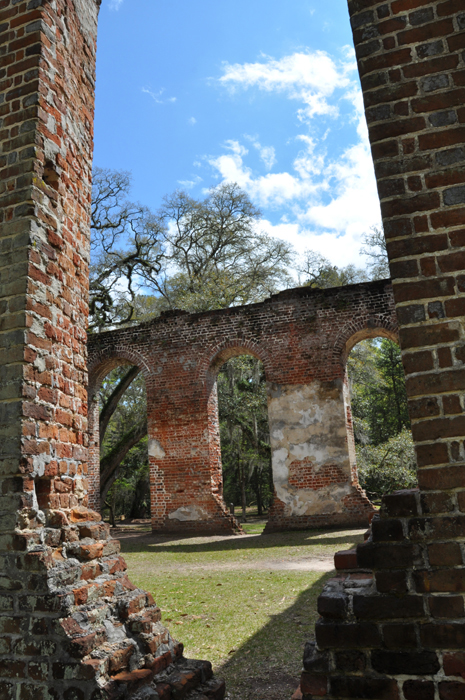 The church today is referred to as Sheldon - or as Old Sheldon - after William Bull's ancestral home in Warwickshire, England and his nearby Carolina plantation, both named Sheldon Hall.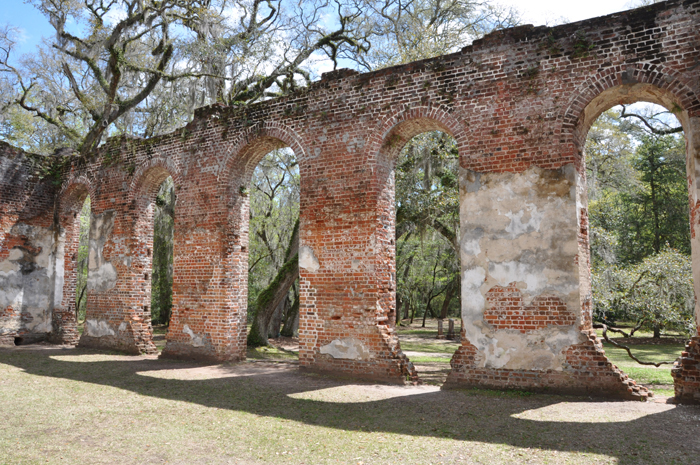 The church served in the Revolution by providing a place for Continental troops to drill. The Bull family vault would also be used to conceal weapons.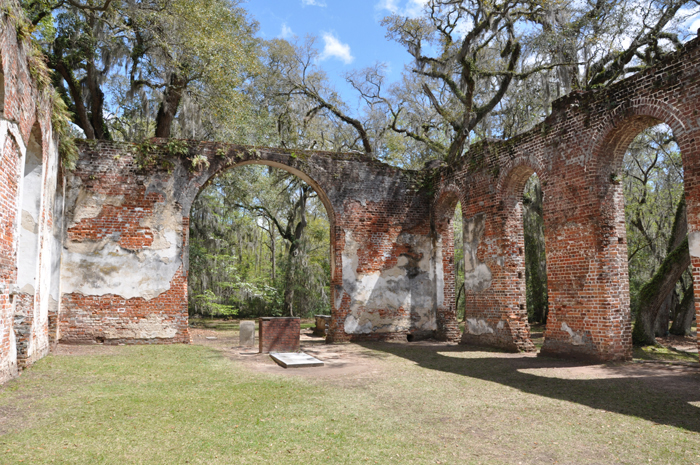 Local Loyalists burned the church in 1779 during a raid by General Augustine Prevost.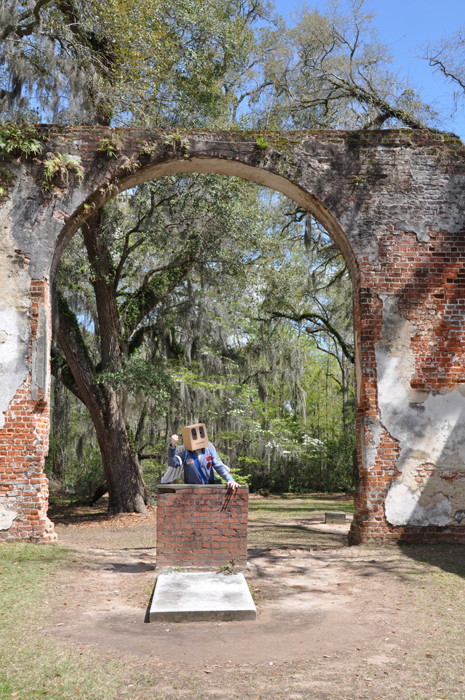 Old Sheldon would be made new again by being rebuilt in ~1826.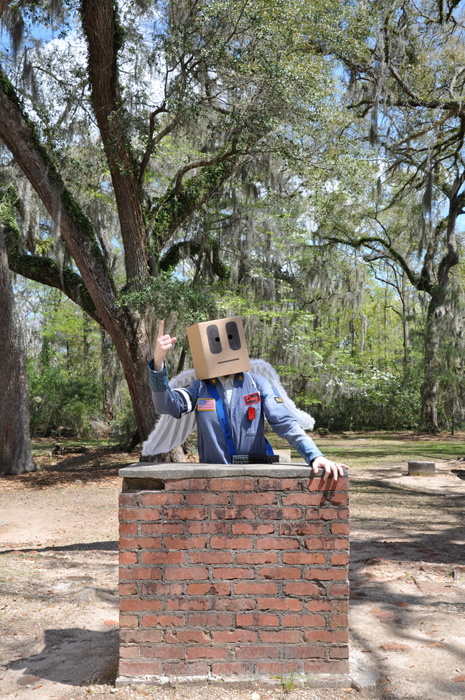 No one knows exactly what happened next to Old Sheldon, other than that she was abandoned.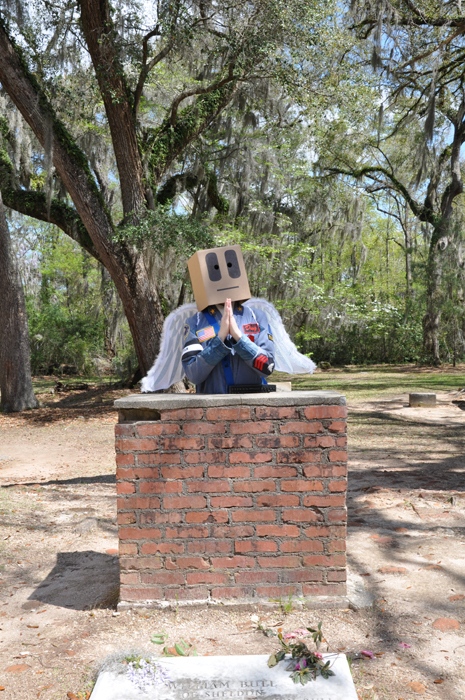 One story holds that General Sherman's 15th Corps under General John Logan burned the church on January 14, 1865.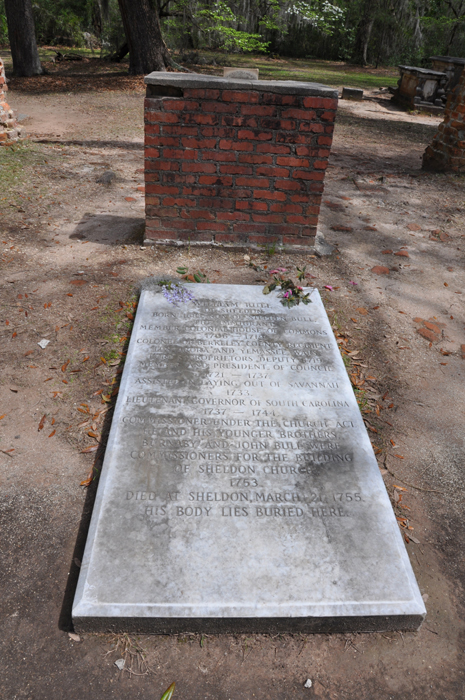 Another story is that it was ransacked by Federal troops but otherwise unharmed.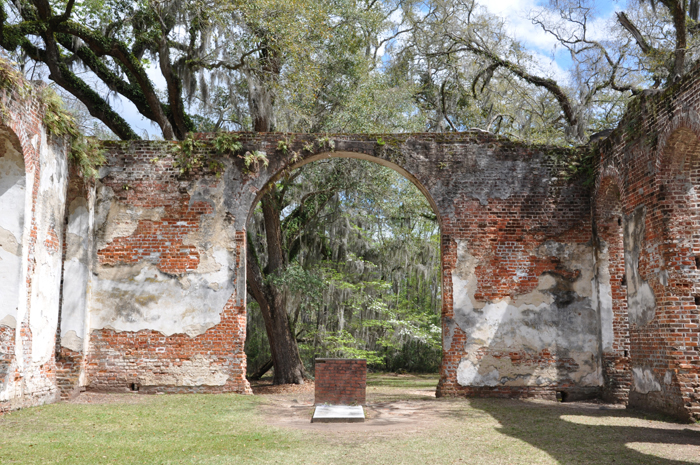 A third version goes that Old Sheldon Church was dismantled by local freedmen circa 1865-67.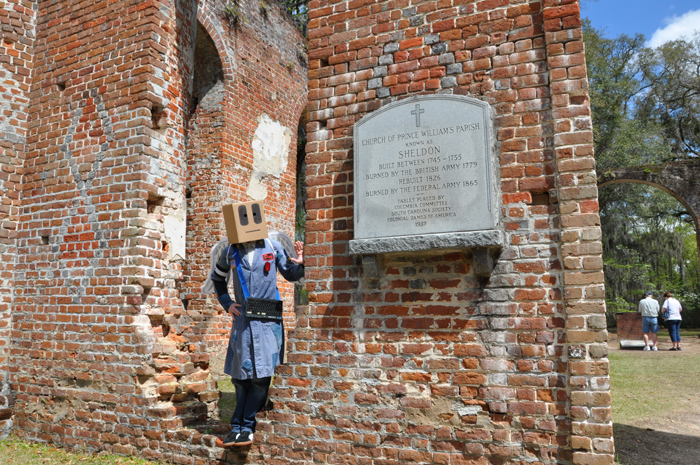 All Slobot knows is that the church makes for some lovely ruins...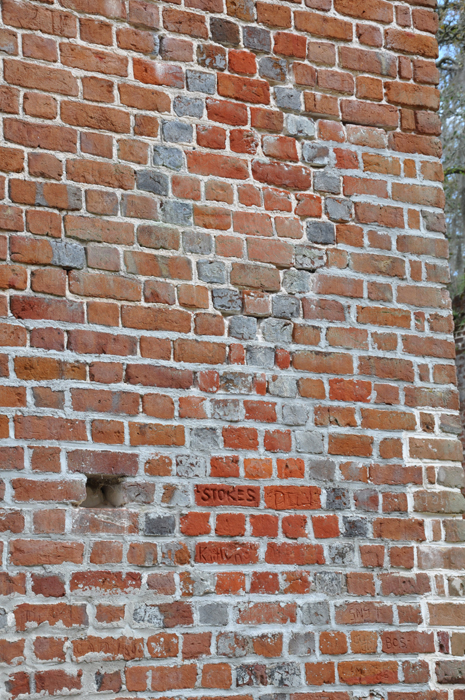 Slobot particularly liked the diamond patterns in the brick...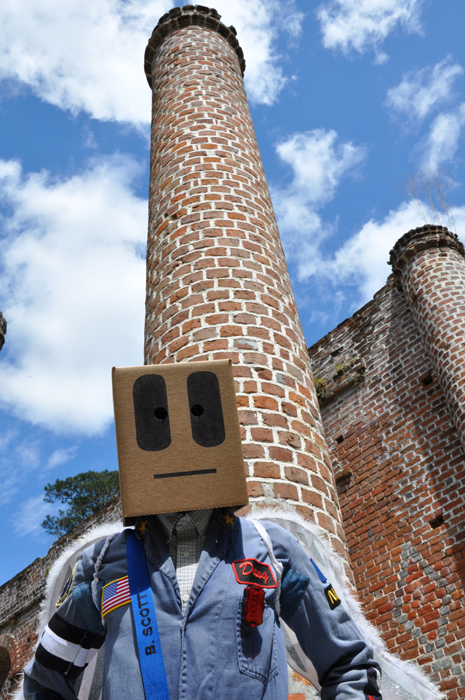 and its towering brick columns!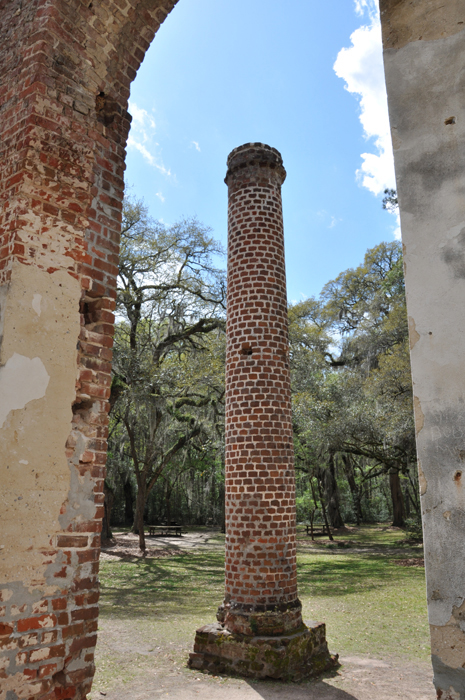 Though largely abandoned the Old Sheldon Church is still home to annual memorial services on the second Sunday after Easter. These services date to 1925 when the Reverend R. M. Marshall held the first such service at Old Sheldon.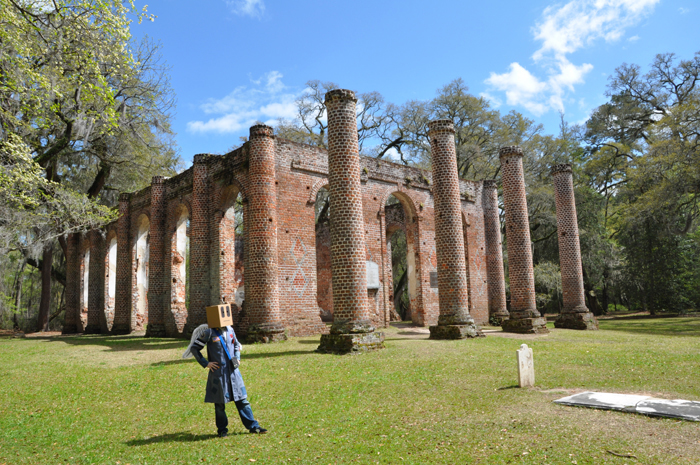 Weddings are also regularly held within these sturdy old walls.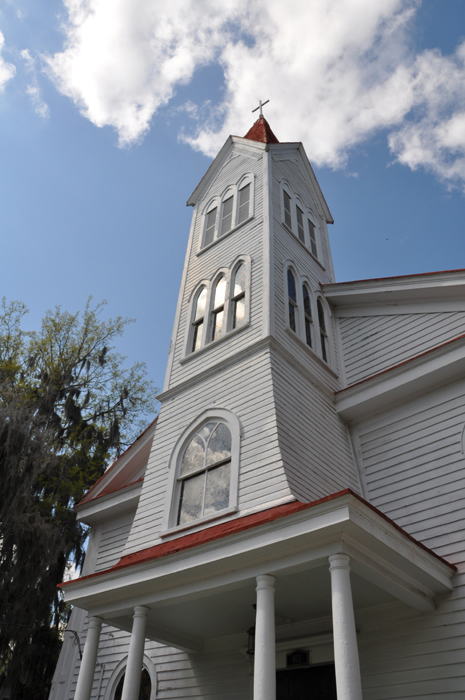 Slobot loved these old Southern churches, and it wouldn't be long before Slobot found himself admiring another.
This particular church was Tabernacle Baptist in Beaufort, South Carolina.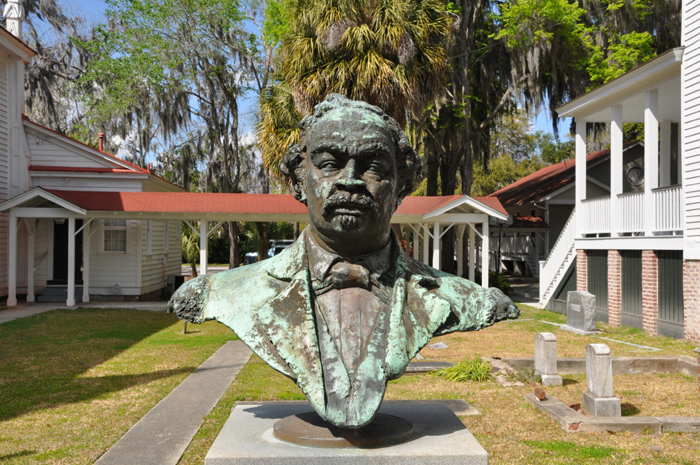 The Tabernacle Baptist Church has had many notable congregants, among them Robert Scott Smalls.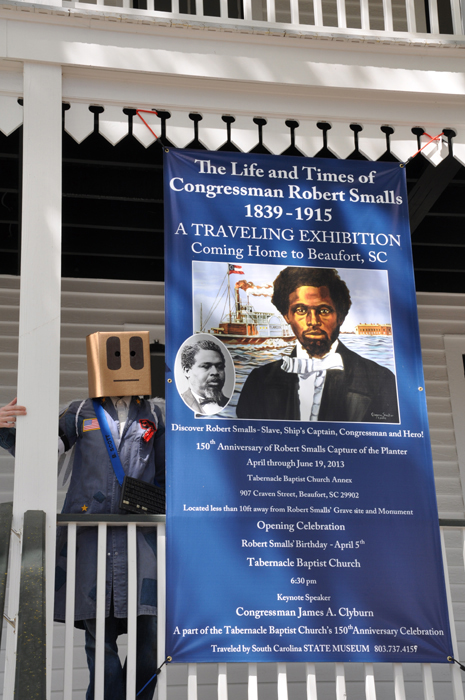 Smalls was born into slavery on April 5, 1839. Smalls was enslaved to John McKee until 1851 when he was hired out by his master to Charleston.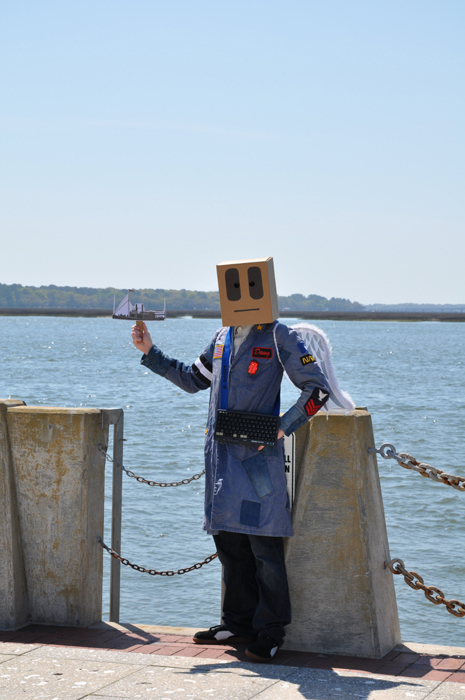 It was in Charleston that Smalls would earn his fame and his freedom. On May 13, 1862 Smalls commandeered a transport steamer, The Planter, and piloted it through Charleston harbor past Confederate forces to the Union Fleet.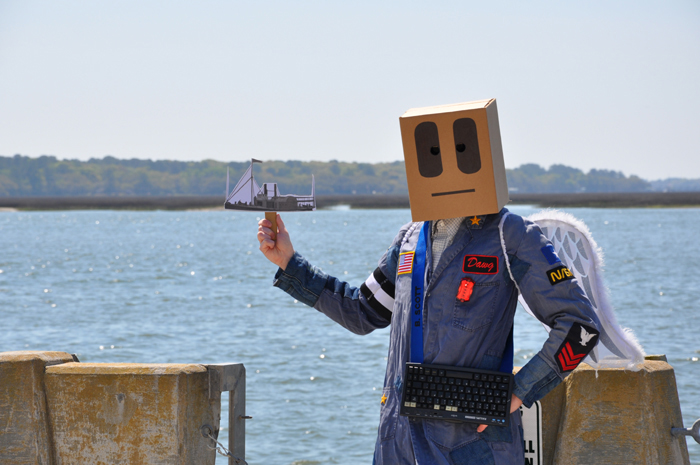 In doing so Smalls had freed 15 crew and crew family members. The US Navy made him a captain, and he was given command of The Planter.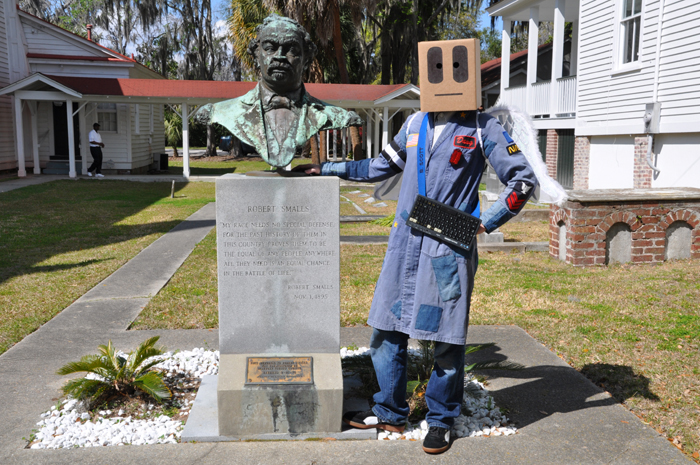 After the war he served in the SC House of Representatives from 1868-70 and then the state Senate from 1870-1874 before being elected to the US House of Representatives from South Carolina's 5th district in 1874 and from South Carolina's 7th district from 1884-1887. After his years in the Congress he moved back to Beaufort where he became a customs collector for the Port of Beaufort from 1889 to 1913.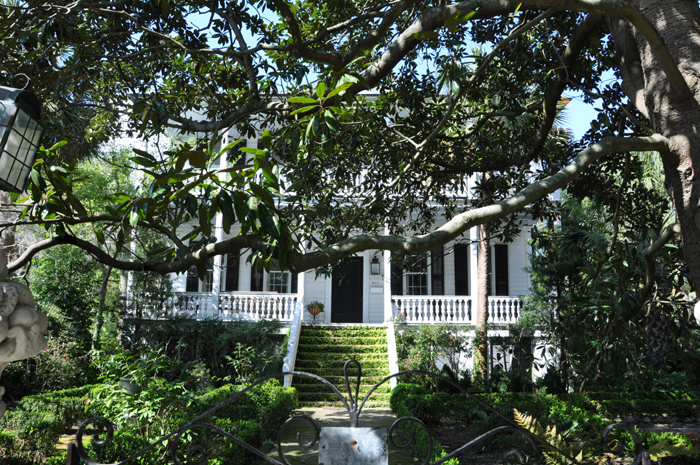 The Robert Smalls house was built in 1843. Smalls purchased the house in which he had lived as a slave at a tax sale in 1863.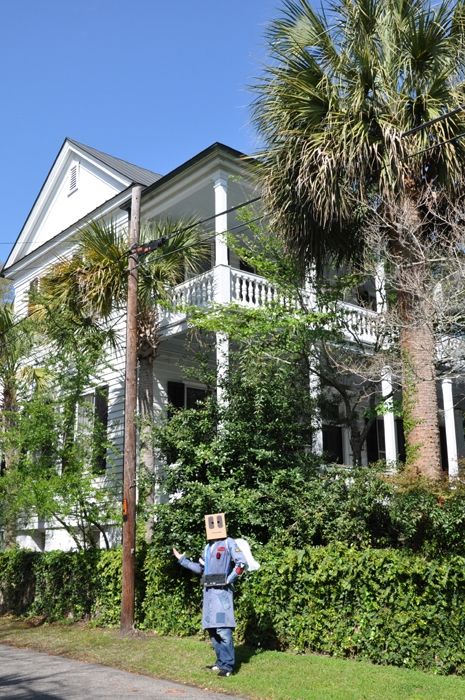 He and his descendants lived in the house for some 90 years.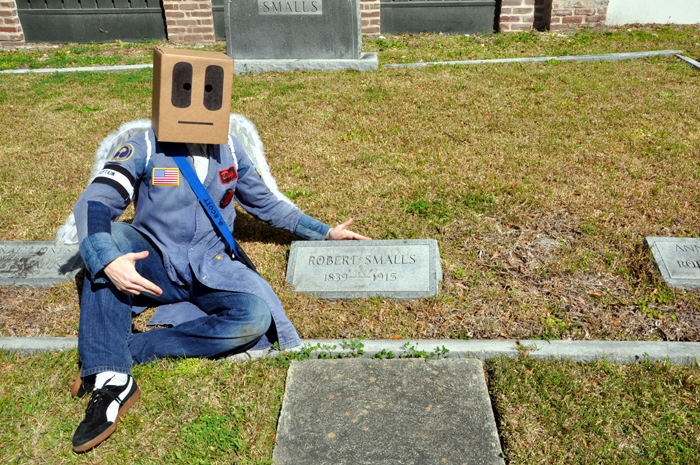 Robert Smalls would pass away in 1915 and today rests in peace in the Tabernacle Baptist Church cemetery in Beaufort, South Carolina!
Slobot would like to thank the Tabernacle Baptist Church, the kind folks of Beaufort, SC and YOU!