Slobot Skis, Skates, Blades and Bikes the Wadsworth Trail!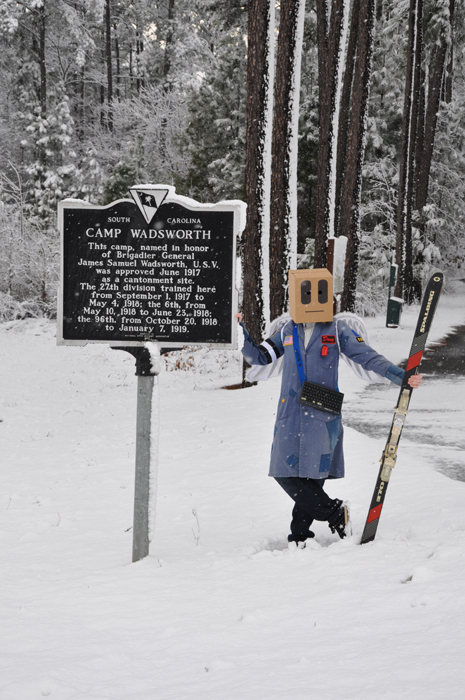 The snow was falling, and Slobot decided to take full advantage; he declared a Snow Day!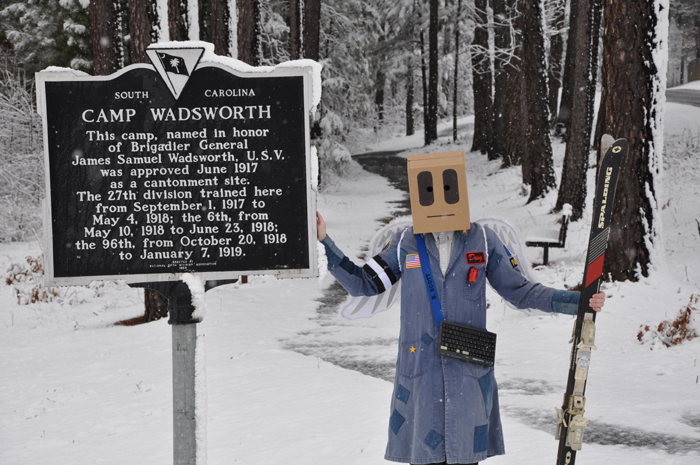 Slobot grabbed his skis and headed for the Wadsworth Trail, a multipurpose recreational trail named for the WWI training camp that once stood some 2 miles to the east.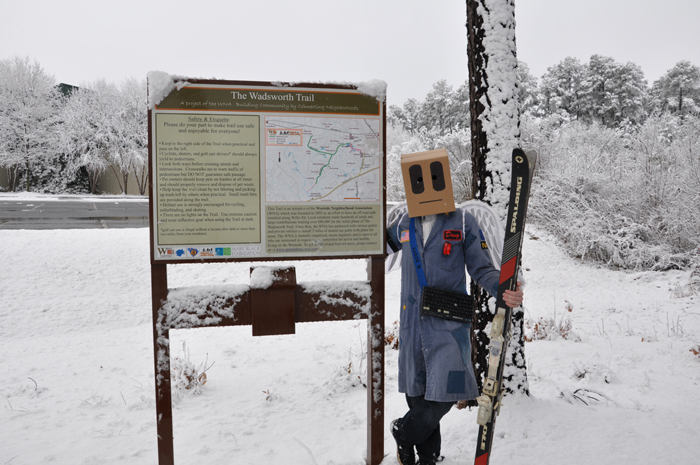 The Wadsworth Trail is a ~3 mile, 3-pronged trail that connects some 8 neighborhoods and the Westside Club.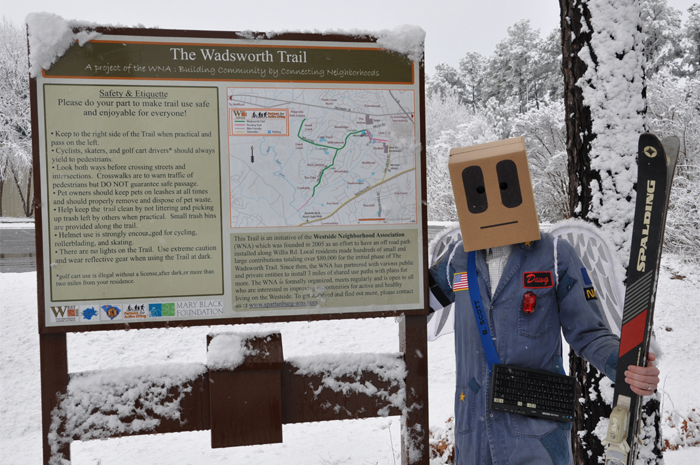 The trail is the brainchild of the Westside Neighborhood Association (est. 2005).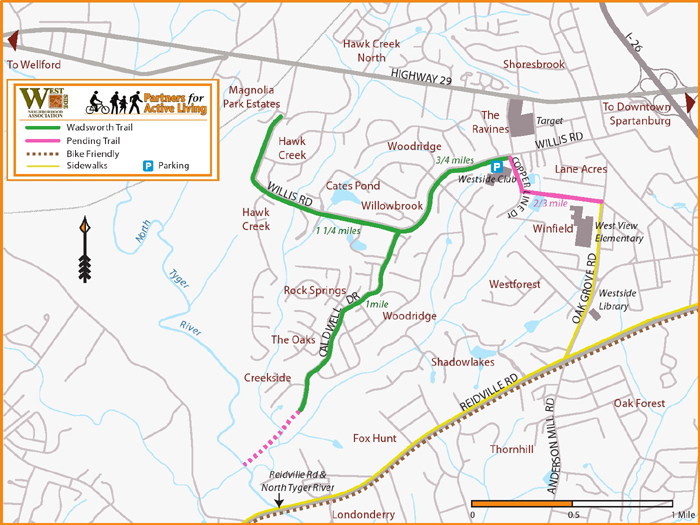 The trail continues to grow, with planners hoping to link it to Oak Grove Road and the North Tyger River.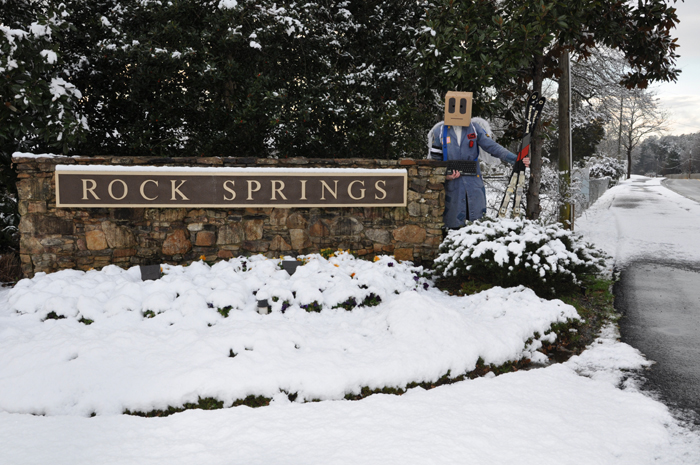 One of the neighborhoods connected to the Wadsworth Trail is Rock Springs.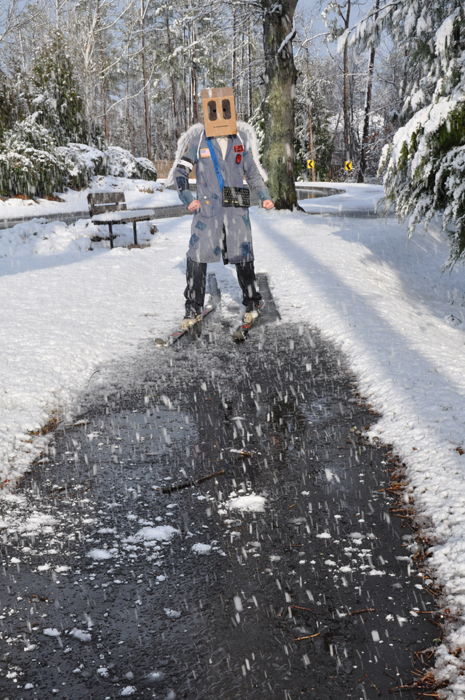 It was near Rock Springs that Slobot began to ski.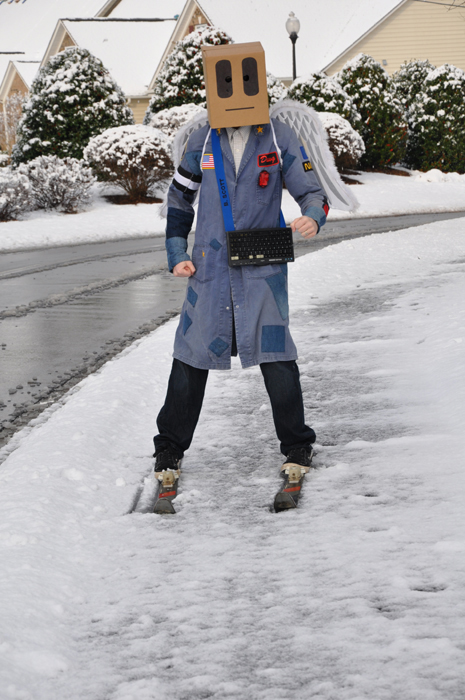 Slobot just loved the fresh powder!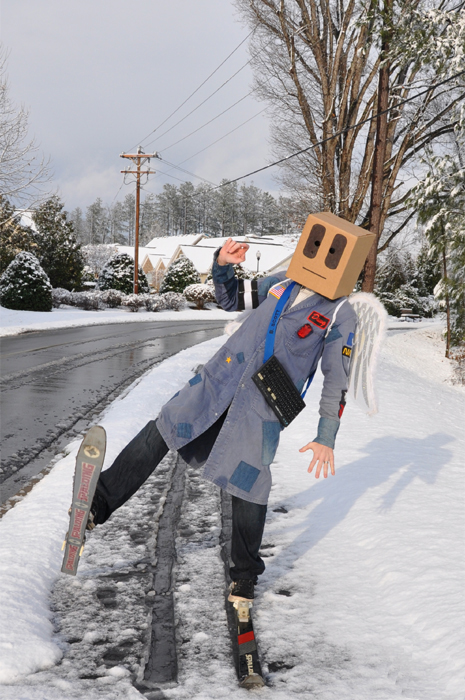 Slobot, however, was a total neophyte - a n00b - when it came to skiing...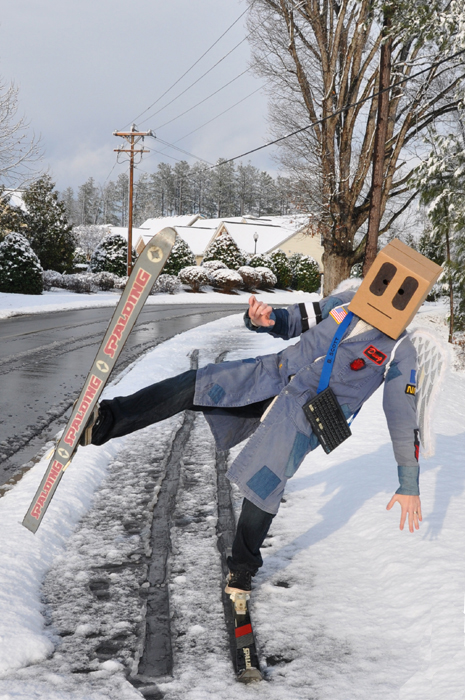 and soon found himself falling...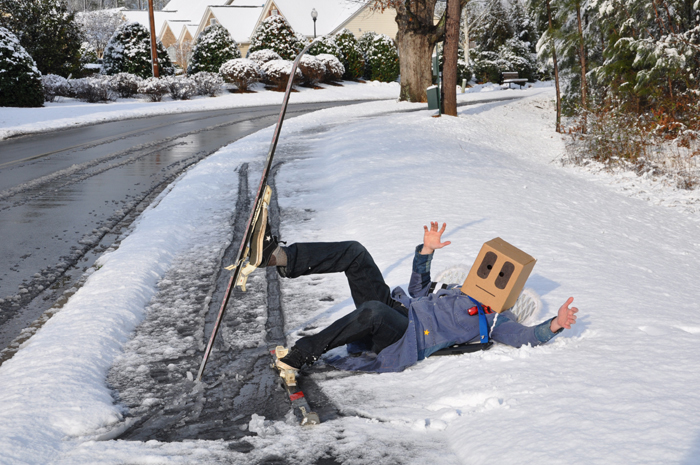 falling into powder,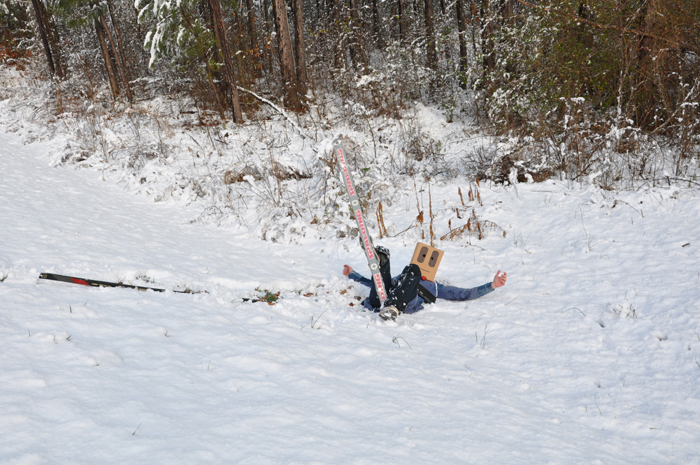 and sliding into a ravine.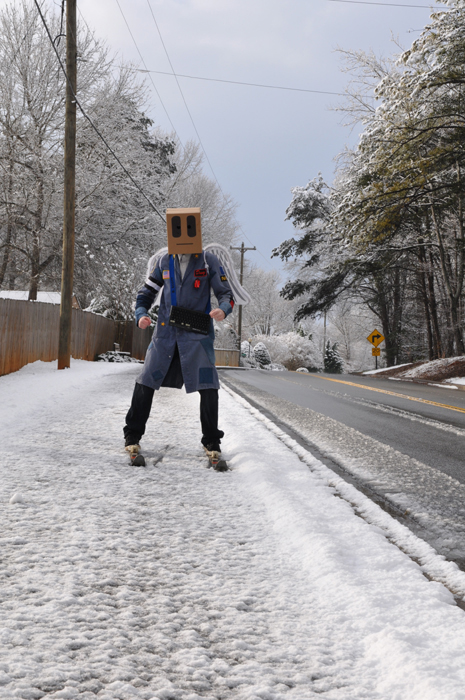 Undeterred Slobot decided to try his luck on a big hill, a Black Diamond, on Willis Road.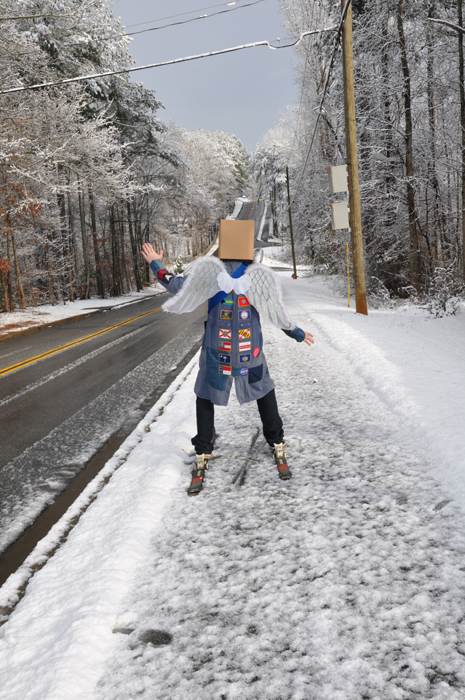 Having learned from his mistakes, Slobot faired much better; he was now ready for a Double Black Diamond.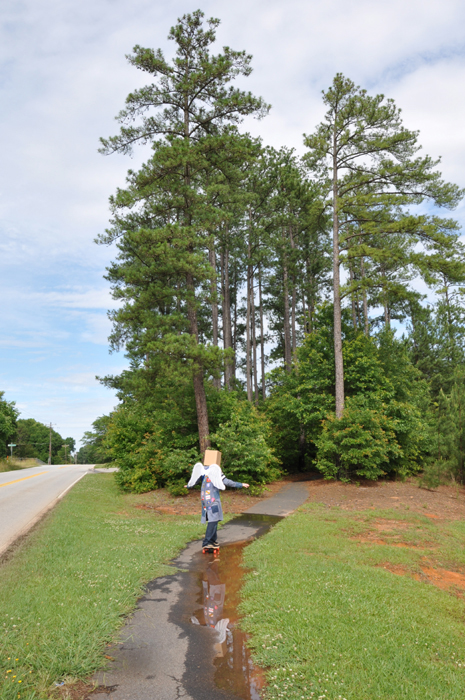 As the snow melted, Slobot decided to skate the Wadsworth Trail.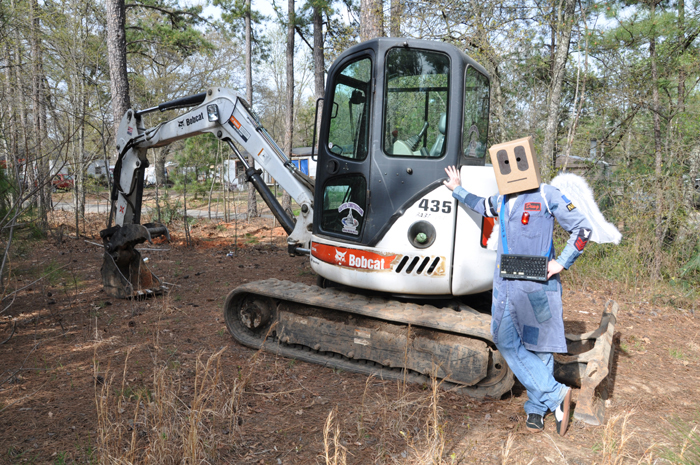 The section Slobot skated was a new one along Copper Line Drive.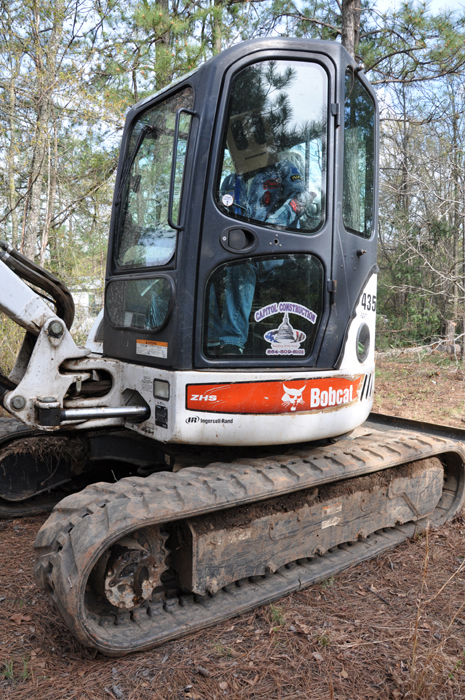 Slobot actually had a hand in the construction of this part of the trail.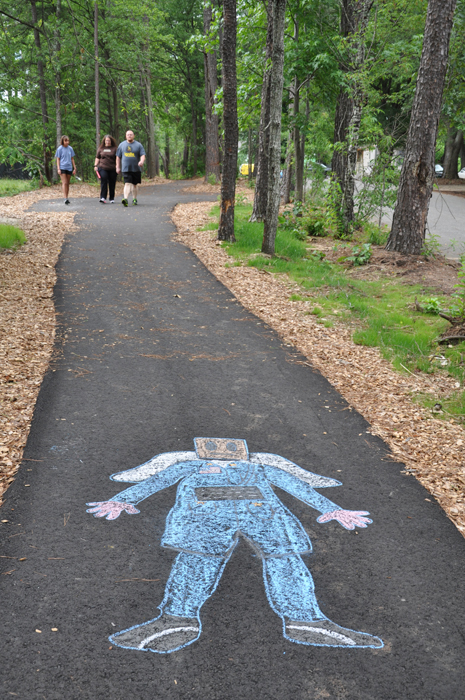 Slobot was so proud of his work on the trail...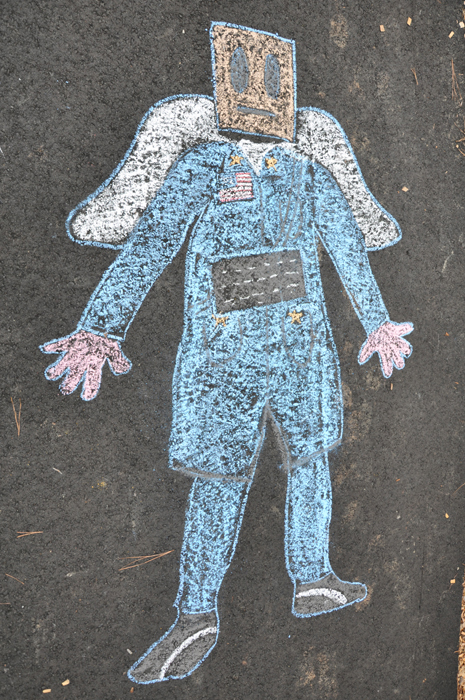 that he signed it with a self-portrait!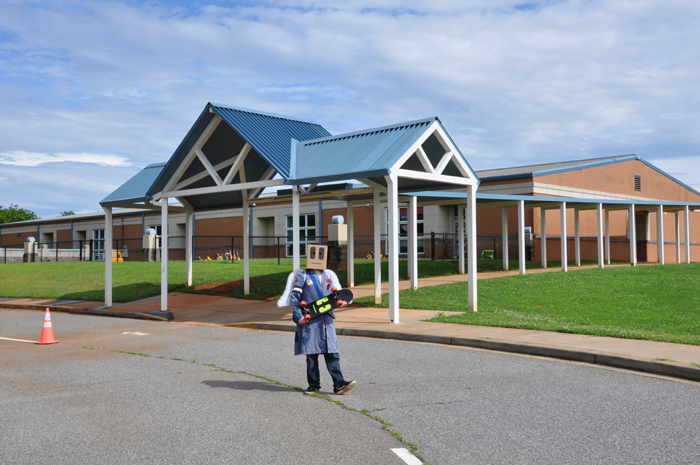 Ultimately the Wadsworth Trail connects Copper Line Drive to West View Elementary School.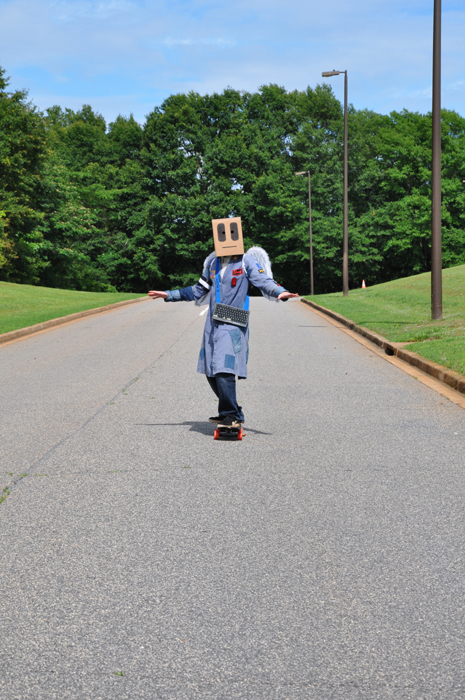 Slobot thought that the ride back from West View Elementary was truly amazing.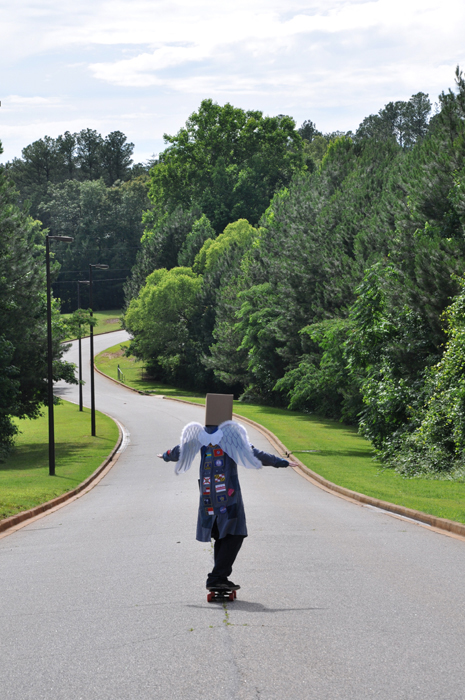 Slobot totally gleamed the cube.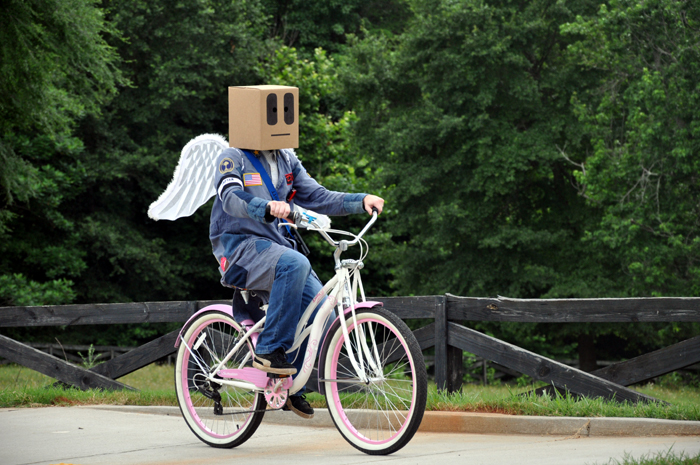 But the trail is not just for skiing and skating, it is also for biking.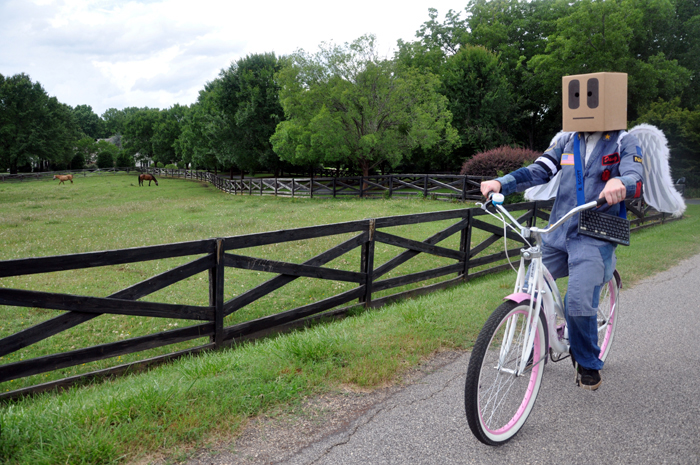 While biking Slobot spied some horses!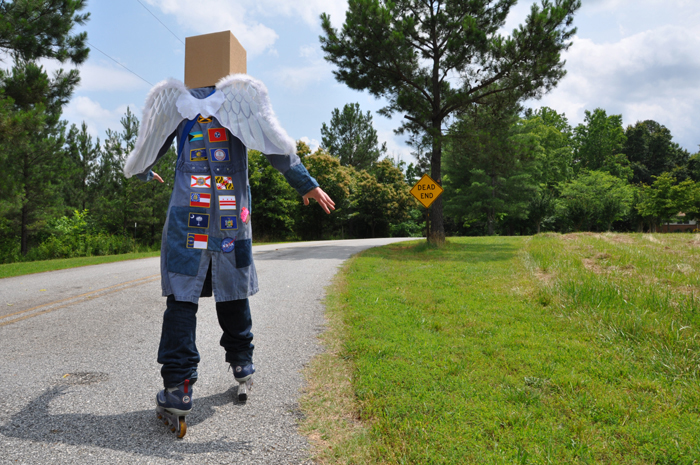 Slobot also roller-bladed the Wadsworth Trail. Slobot was doing just that when he spotted a dreaded sign,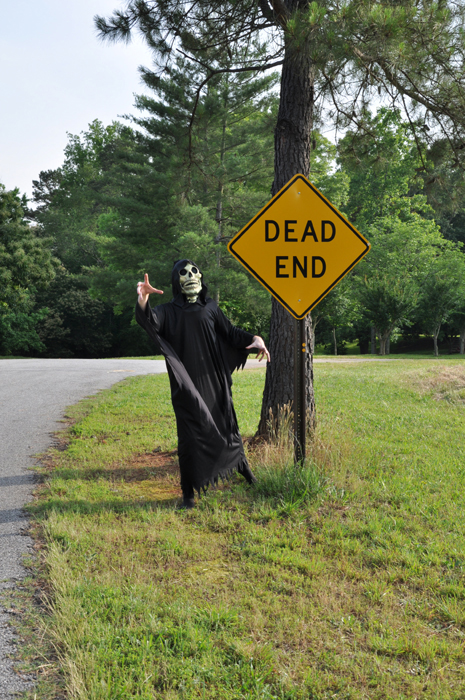 a dead end sign!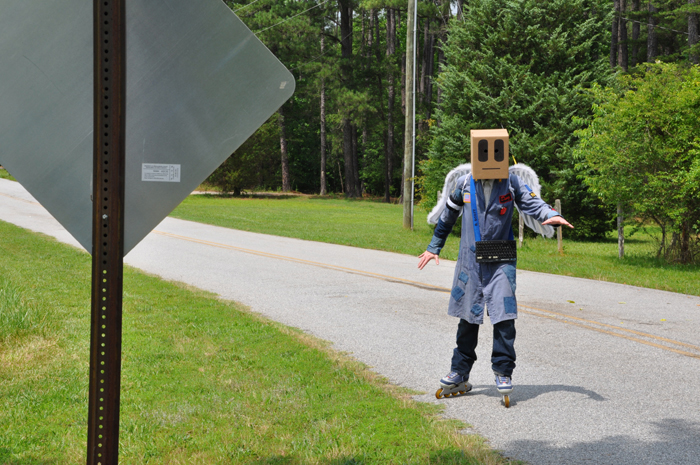 Slobot was at first spooked and saddened by the sign, thinking that his adventure was over.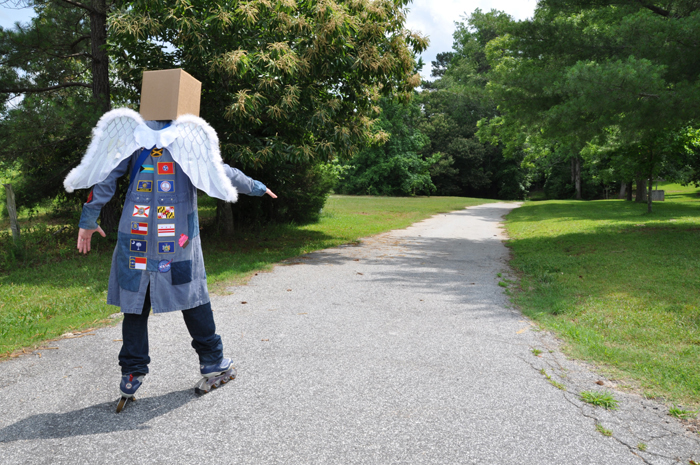 But Slobot then saw that the trail continued beyond the Dead End sign. Indeed, future trail plans include extending this portion.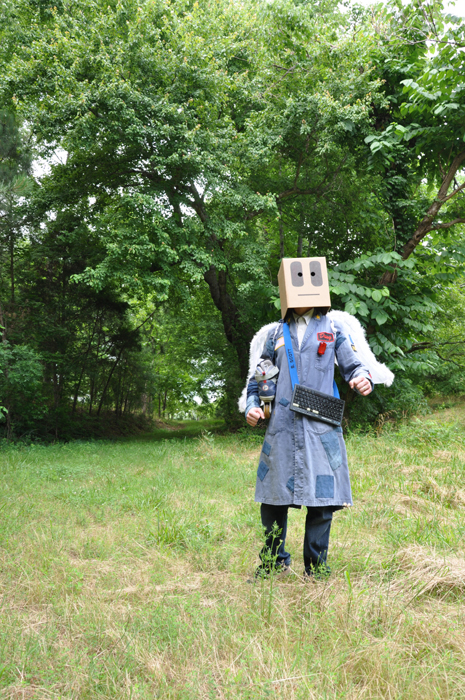 Unfortunately asphalt gave way to grass, and so Slobot had to switch from blades to shoes.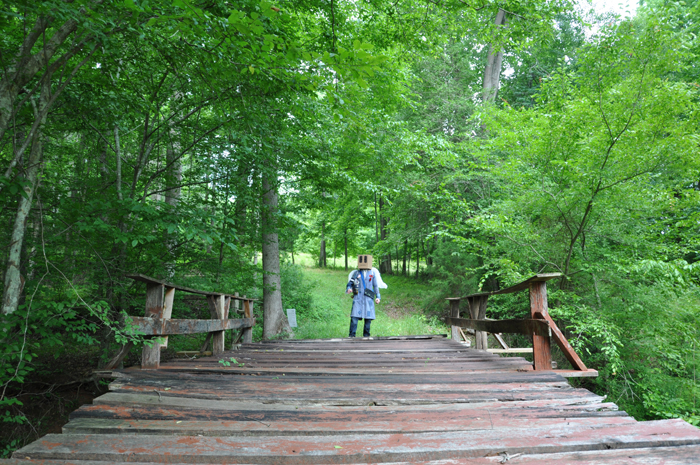 It was then that Slobot stumbled upon a decrepit bridge.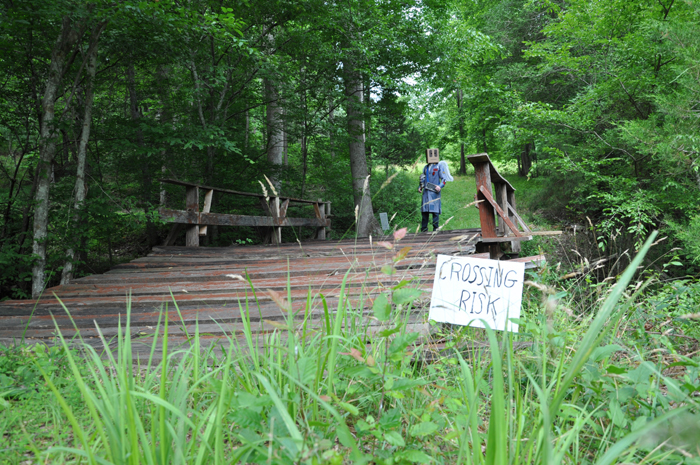 Crossing it was clearly a risk.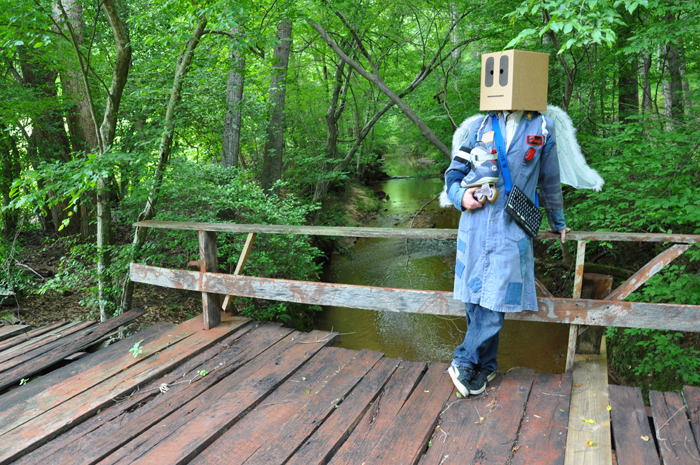 Slobot paused midway to admire the scenery.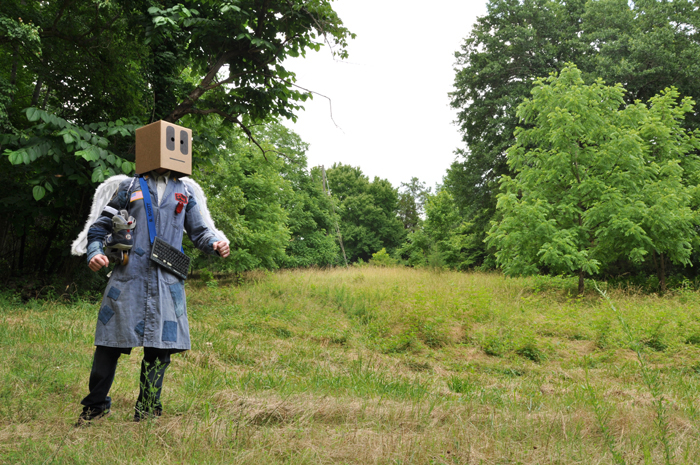 Having crossed the bridge Slobot pressed on and...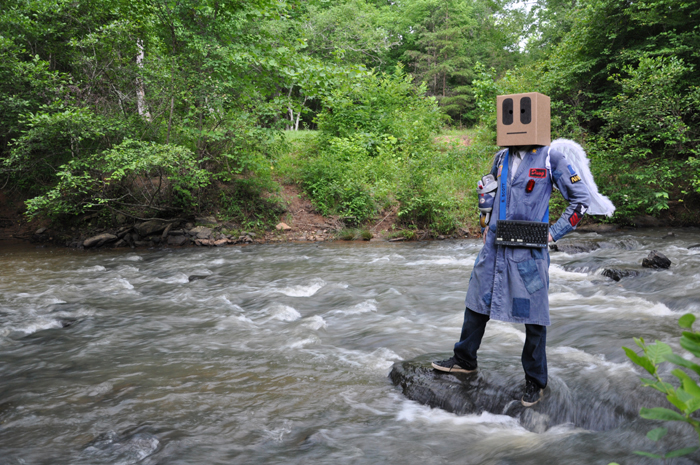 having traversed field and forest, Slobot found himself standing square in the middle of the North Tyger River!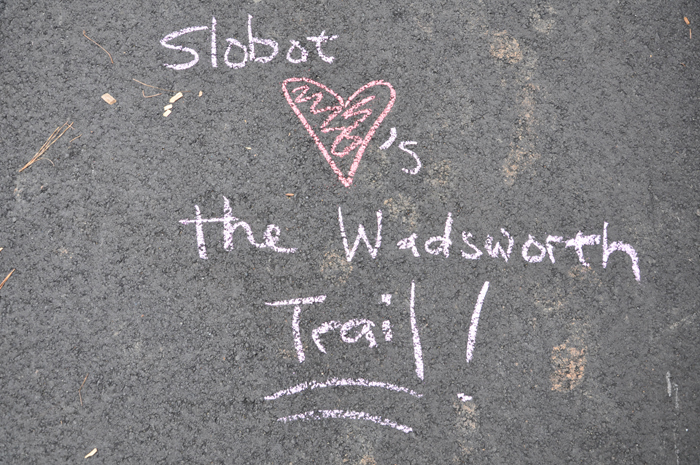 Slobot loves the Wadsworth Trail!
Slobot would like to thank the Westside Neighborhood Association, Spartanburg County, Partners for Active Living, SPATS, the Mary Black Foundation and YOU!