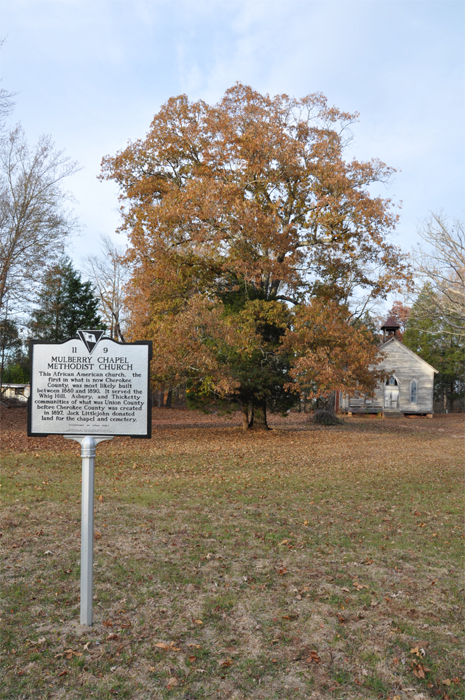 Slobot had wandered into a strange and foreign land...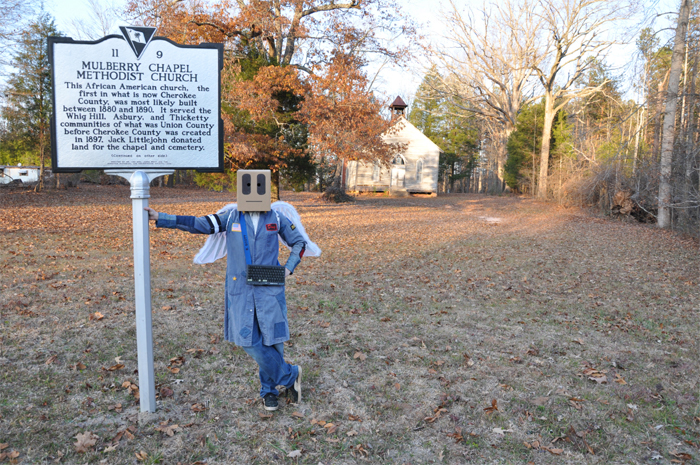 Cherokee County!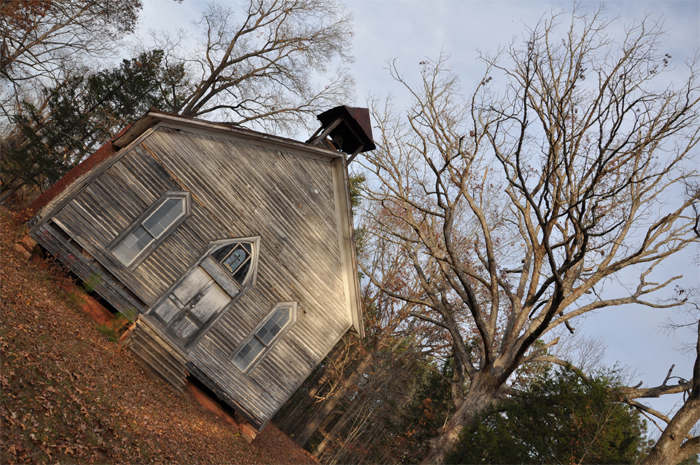 There Slobot would find a rustic old church...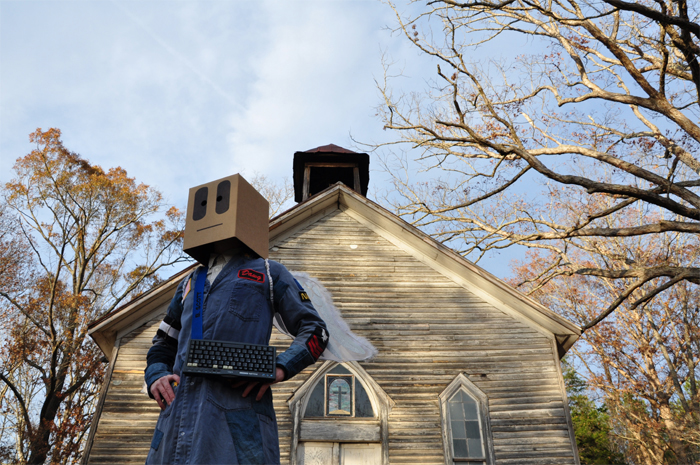 the Mulberry Chapel Methodist Church!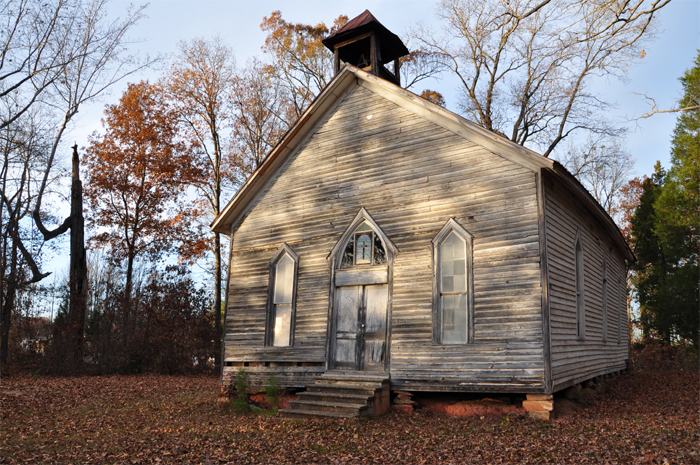 Mulberry Chapel Methodist Church was likely built in the decade between 1880 and 1890.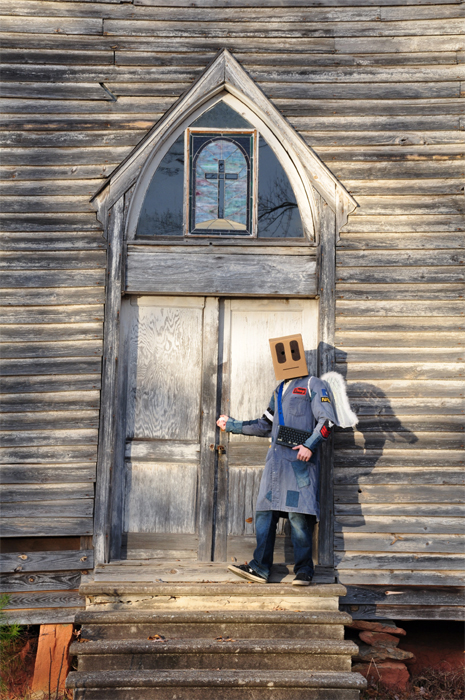 The land upon which the church would be built was donated by a former slave owner, Jack Littlejohn.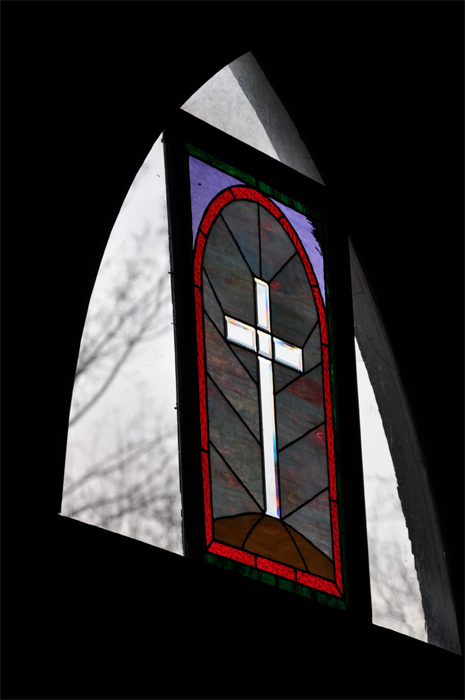 Legend holds that Littlejohn offered approximately five acres to the churchgoers in exchange for their picking the cotton that then grew on the land.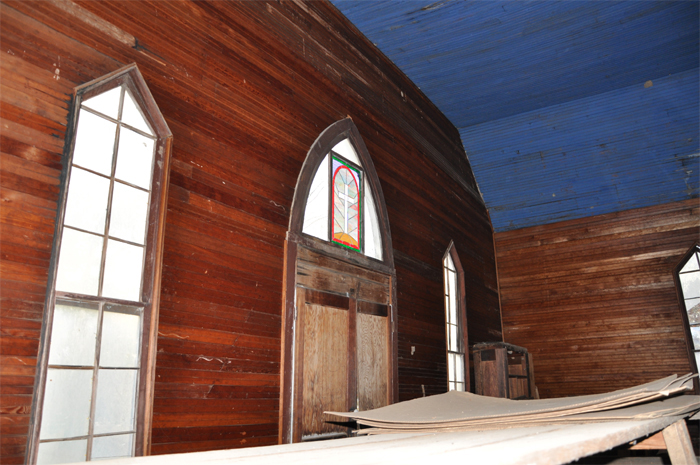 The simple church would serve African-Americans of the Whig Hill, Asbury and Thicketty communities well into the 1940s.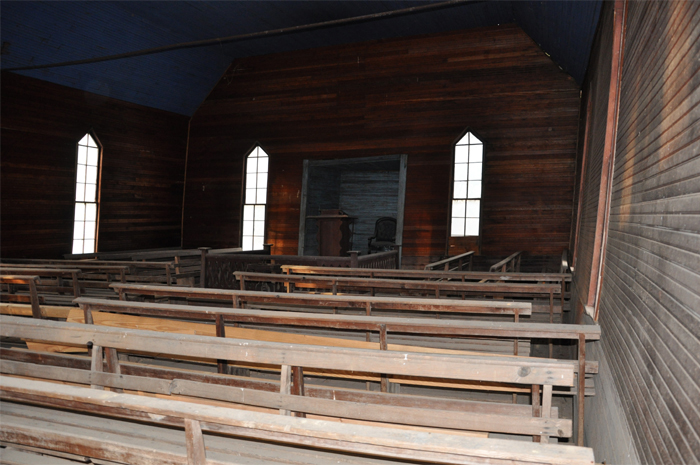 Some of the original pews still face the rather unaffected alcove and the decidedly provincial pulpit.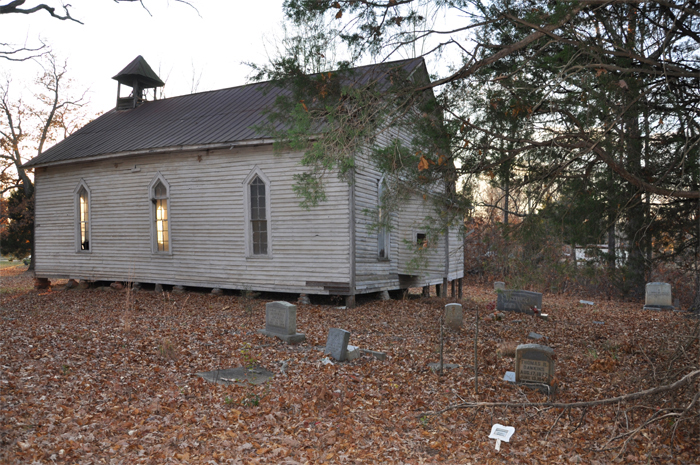 High above the pews stand the belfry and the bell,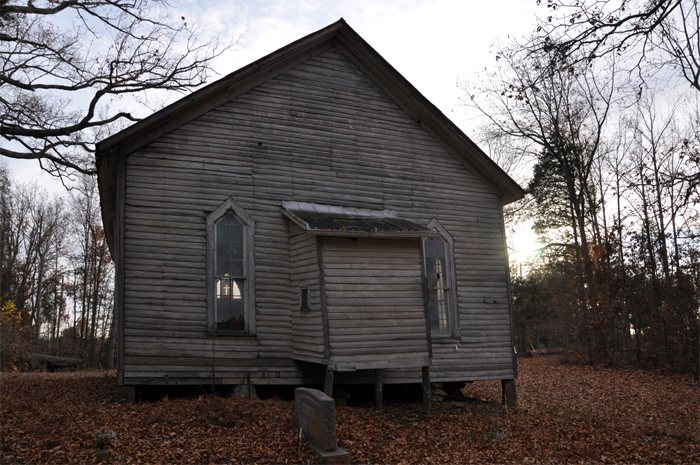 though the church upon which they stand does bear a pronounced pitch.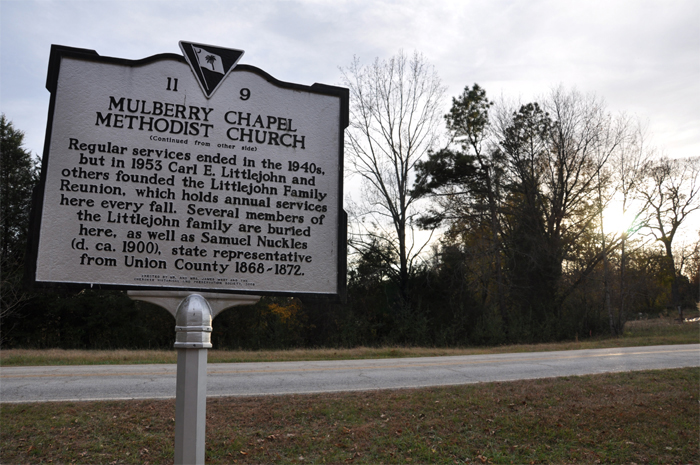 Behind Mulberry Chapel Methodist Church there rests in eternal peace several members of the Littlejohn family, as well as Samuel Nuckles, a former state representative from Union County.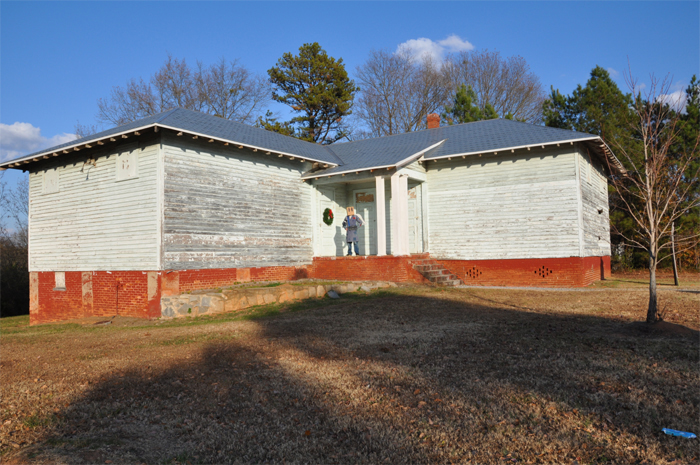 From Cherokee County Slobot would make his way back towards Spartanburg.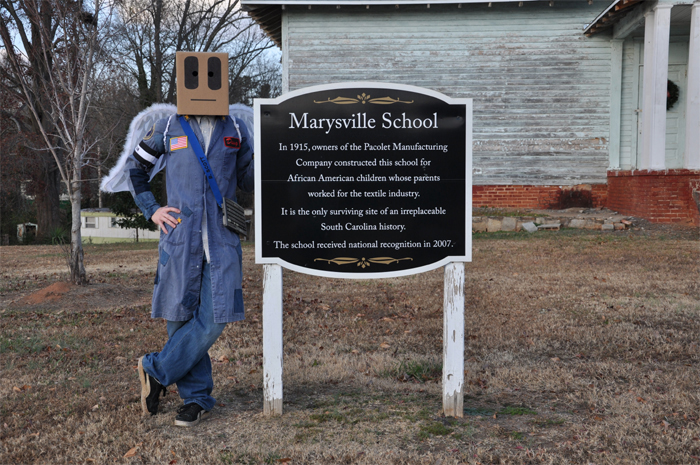 There Slobot would find another building that would feature prominently in the history of local African-Americans.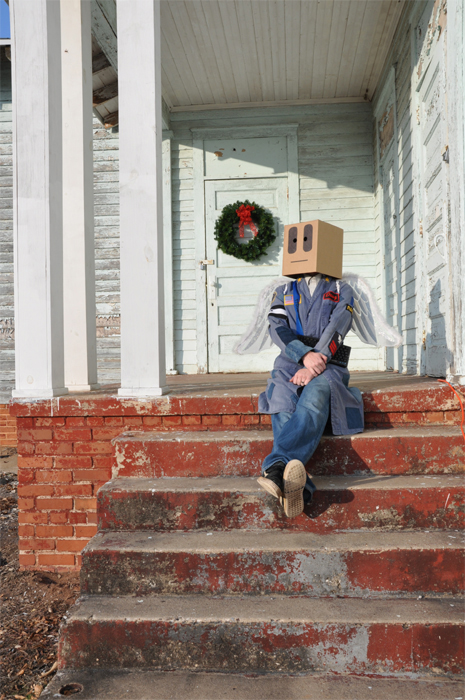 That building was Marysville School, built in 1915 to educate the children of African-American Pacolet Mill workers.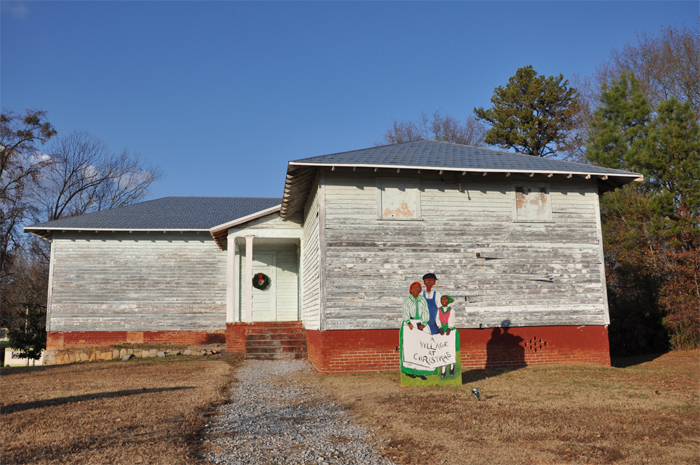 The Pacolet Manufacturing Company was not only responsible for the school, but also for the community surrounding it.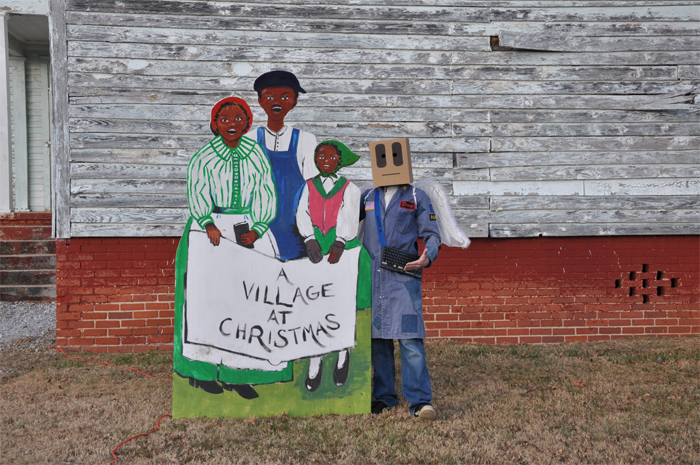 That community, like the school, was segregated, as was the Pacolet Mill itself.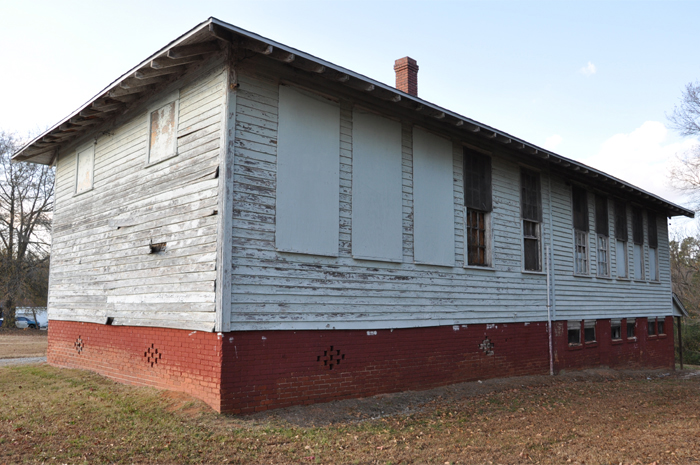 The Marysville school and community would be named for Mary Brown Knuckles, who was responsible for the creation of the school.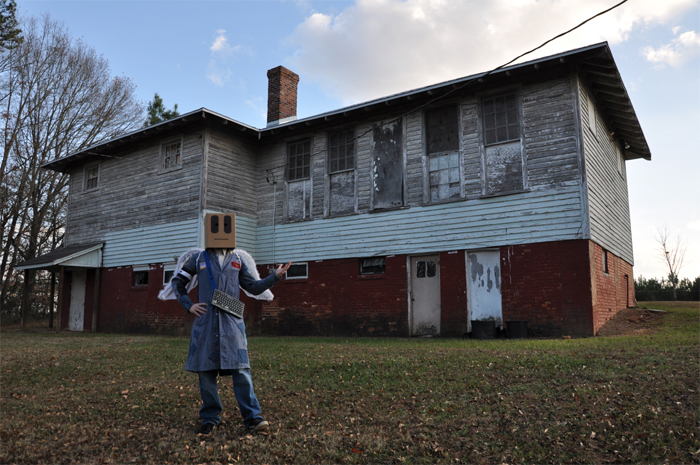 The Marysville School would serve the African-American community until the Brown v. Board of Education decision in 1954.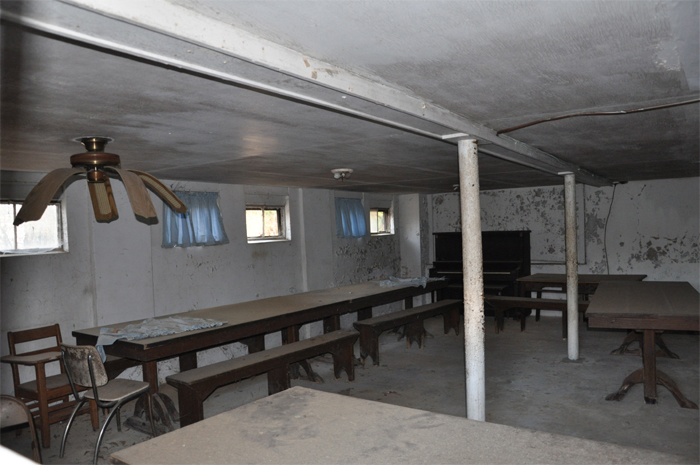 That decision would end an unhappy era of US history and render segregated schools obsolete.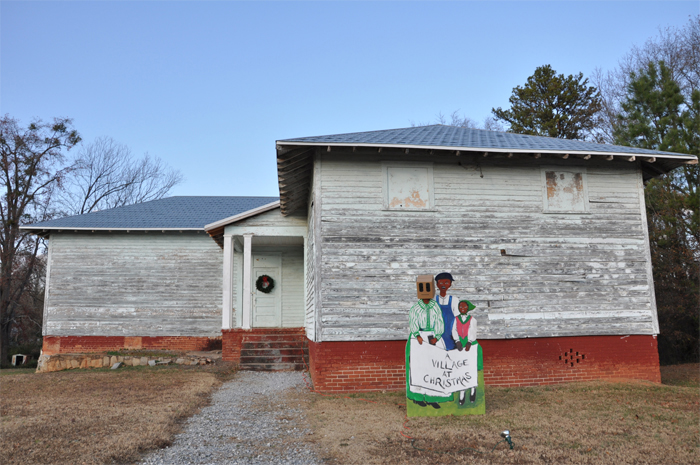 At the time of its closing, the property belonged to the Milliken Corporation. In 1998 the Montgomery Chapel Baptist Church would purchase the school and use it for storage. Today the school is owned by the Town of Pacolet, which features it in their A Village at Christmas program.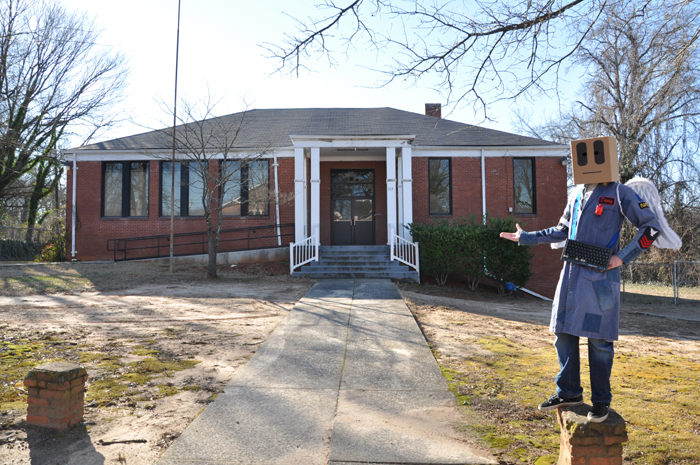 Another former segregated school was the Dean Street School, which opened on what is now North Dean Street in the city of Spartanburg in 1891. The school would later become the Alexander Elementary School.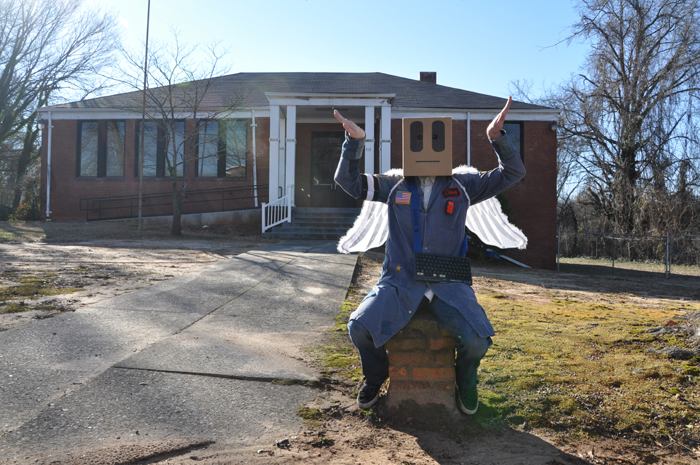 Today the school is home to the Tau Delta Chapter of the Omega Psi Phi Fraternity of Wofford College.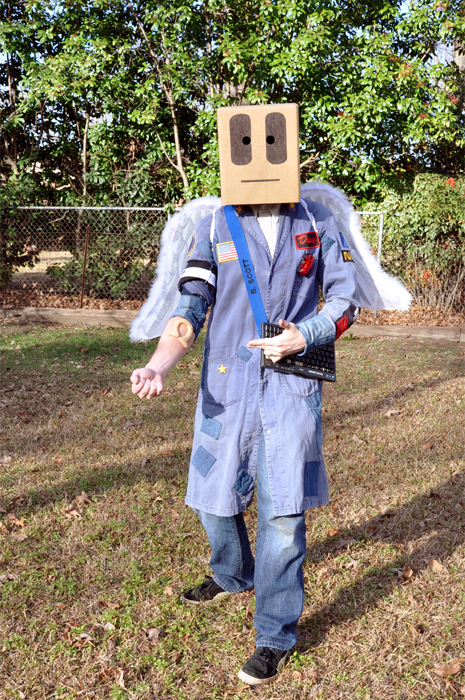 The Omegas are known for getting brands of the omega symbol.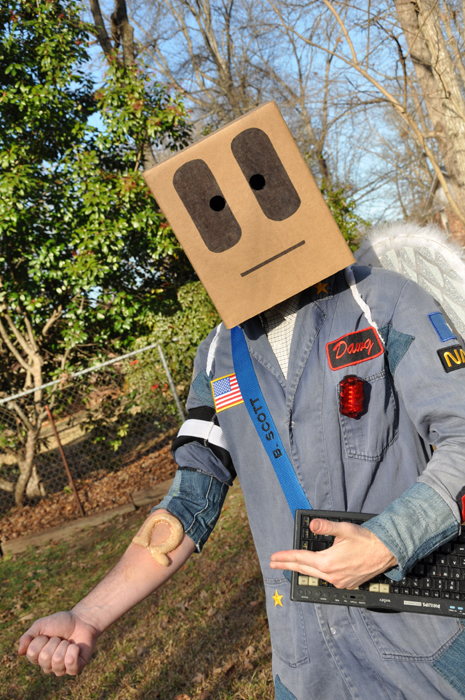 Slobot just had to have one of those brands! Happy Black History Month!
Slobot would like to thank the Tau Delta Chapter of Omega Psi Phi Fraternity, Inc., the Town of Pacolet and YOU!