Slobot About Town XLVII:
Slobot visits the Upper Chinquapin Greenway!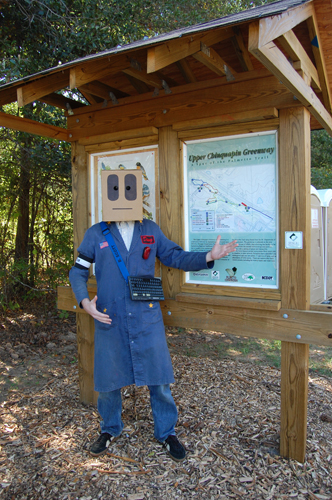 It was late October and Slobot was wandering the northern gateway into Spartanburg near the intersection of I-85 and I-585.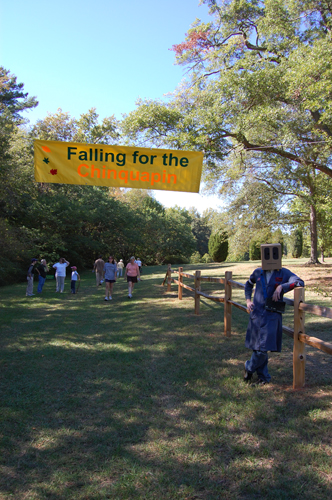 There Slobot found the Upper Chinquapin Greenway.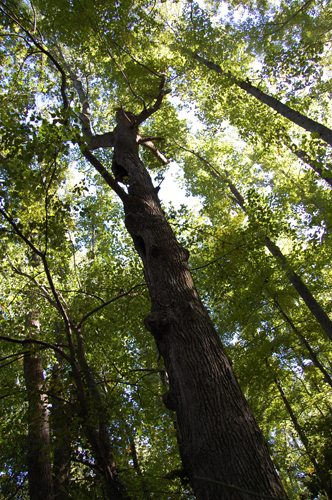 The greenway is the end result of a collaborative effort made by Spartanburg Area Conservancy (SPACE), the Palmetto Conservation Foundation (PCF) and Spartanburg Regional Healthcare System (SRHS).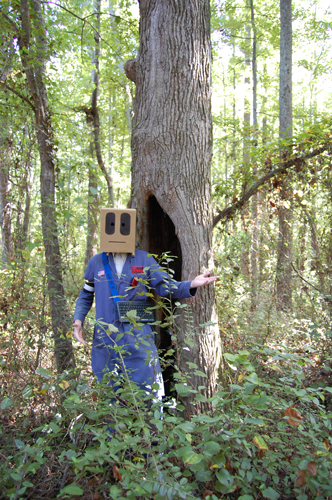 Adjacent to the Spartanburg Regional Hospice Home, the site consists of 37 acres of hardwoods and wetland.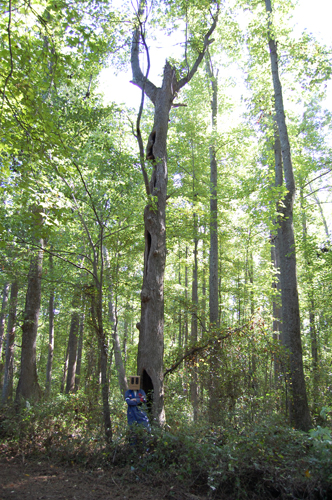 One of these hardwoods is this tree, which appears to have survived a lightening strike.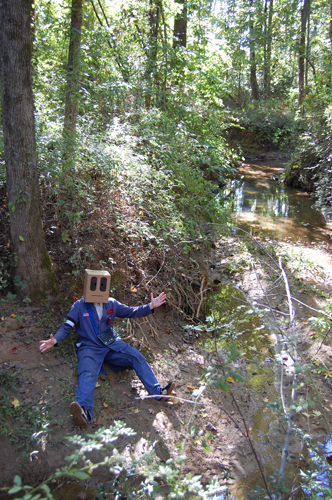 Running the length of the property is the Upper Chinquapin Creek, for which the greenway is named. The word chinquapin, itself, refers to Chestnut trees.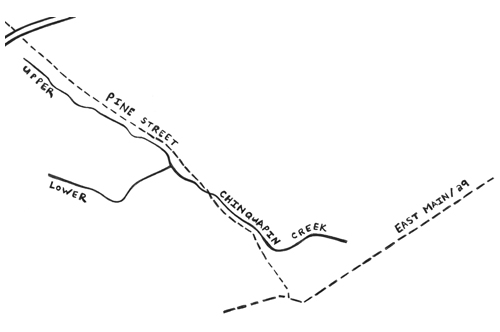 Slobot drew this map of the Chinquapin Creek.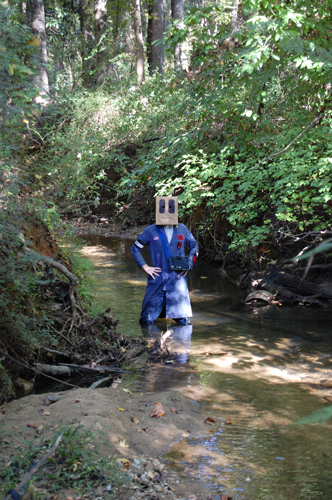 The Upper Chinquapin begins its life as a series of springs near Lone Oak Elementary School.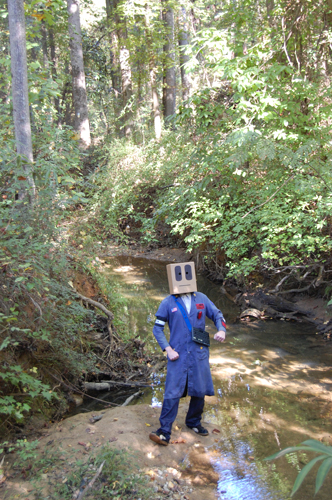 The Upper Chinquapin runs south to its confluence with the Lower Chinquapin.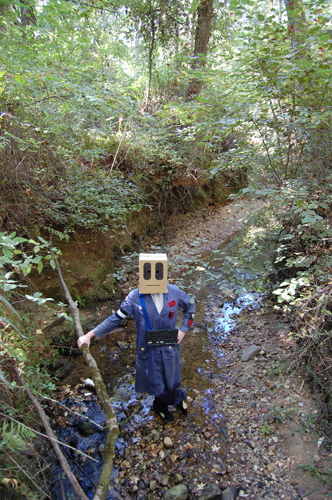 The creek runs along North Pine Street, past the former Beaumont Mill, and on to Lawson's Fork Creek.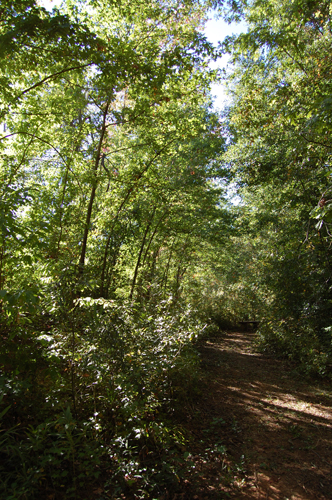 The greenway is home to 13 species of ferns, wild azalea, various hardwoods like the swamp tupelo and water oak as well as beavers and foxes.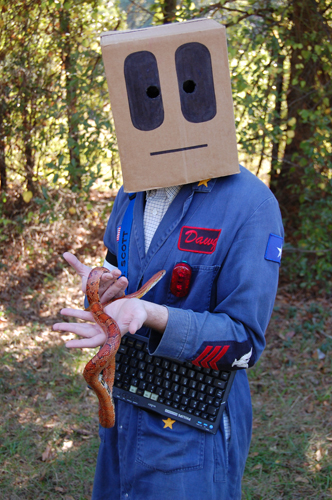 Of course, other fauna live on the site and, if you are lucky, you may have a chance to see such animals as the shy corn snake...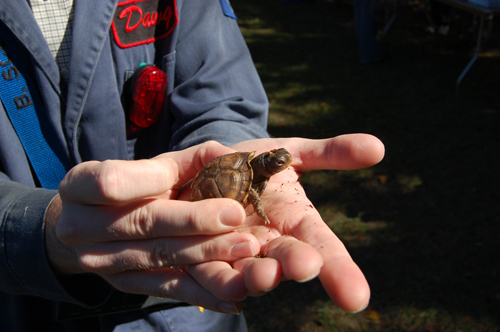 and the reclusive box turtle!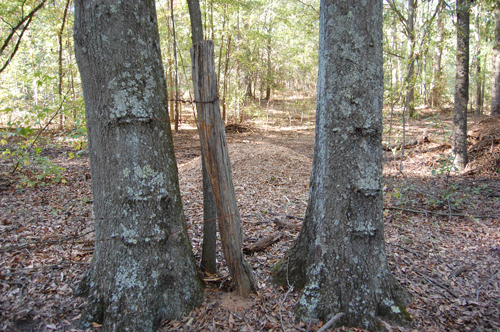 If you are in Downtown Spartanburg and would like to see the greenway then simply take Pine Street to California Avenue, turn left over the highway, then take an immediate right onto the frontage road.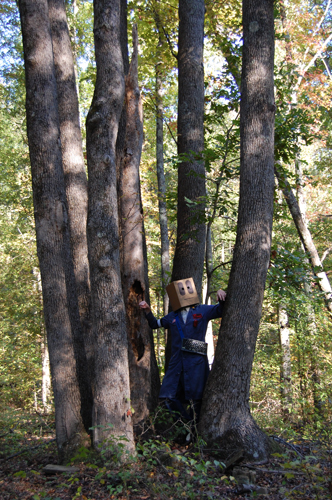 The site is located directly across Pine Street from the Milliken Research Center and park.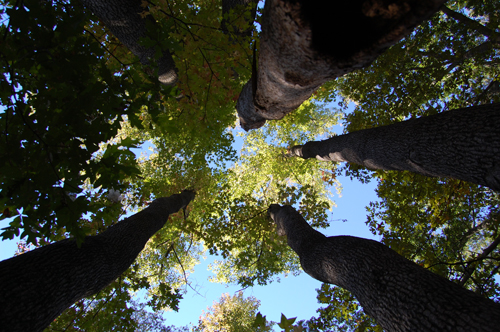 The Palmetto Conservation Foundation has built a 1.6 mile trail system of looping and interconnecting trails as a spur of the Hub City Connector of the Palmetto Trail.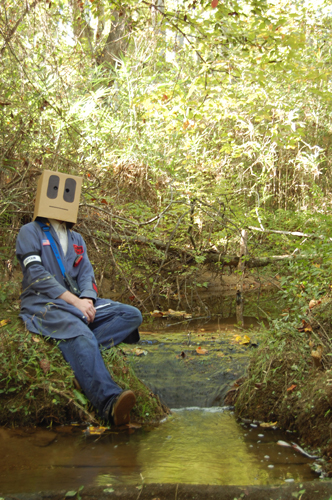 Slobot loved the Chinquapin Greenway...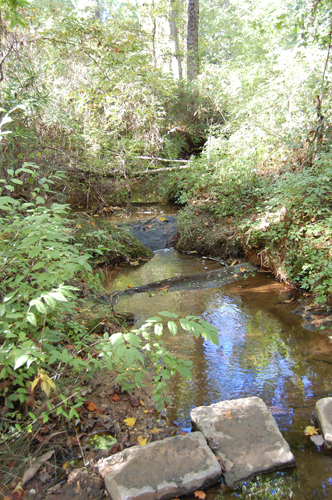 particularly this quaint, little waterfall.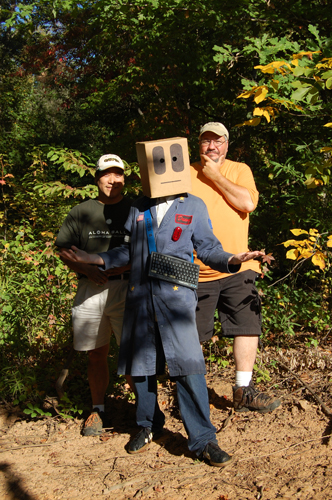 Slobot would like to thank Mr. John Green, Albert Ng, Larry Easler, the Upstate SC Geocachers Association, the Spartanburg Area Conservancy, Spartanburg Regional, the Spartanburg Journal, Stuart and Thaddeus Jones and YOU!