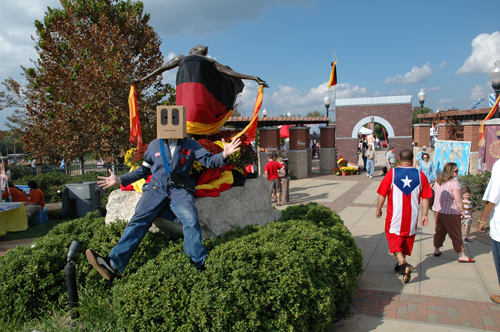 Slobot was hanging out at Barnet Park in Spartanburg...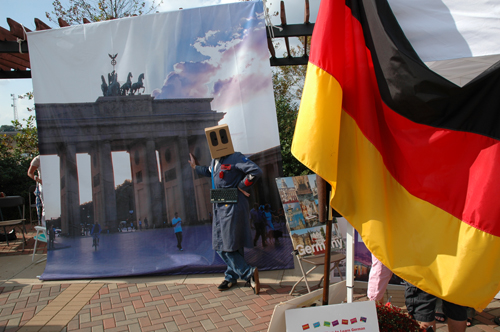 but he felt like he was hanging out at the Brandenburg Gate (Brandenburger Tor) in Berlin, Germany! The Brandenburg Gate is the last of a series of gates through which one could enter Berlin. It was originally commissioned by Friedrich Wilhelm II of Prussia and built during the years of 1788 - 1791. The Brandenburg Gate would survive World War II but would close upon the erection of the Berlin Wall in 1961.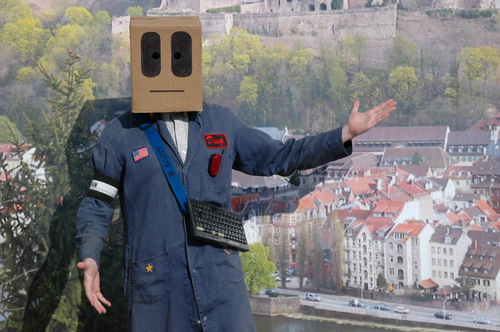 Slobot had found himself transported from Spartanburg to Berlin and now, suddenly, he was transported to Munich (München), Germany! Munich is known as the capital of the German state of Bavaria and is renowned for its breweries and for Oktoberfest. Oktoberfest was originally held in 1810 to celebrate he marriage of crown prince Ludwig I to Princess Therese von Sachsen-Hildburghausen. Oktoberfest is a sixteen-day festival that begins in September and usually ends on the first Sunday in October.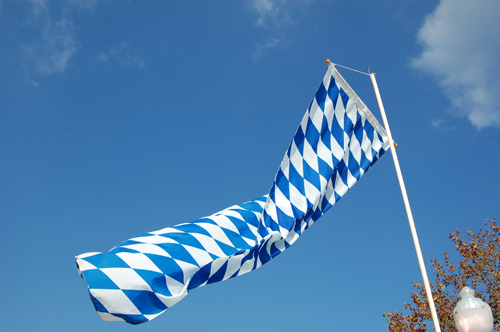 Slobot looked up and saw the Bavarian flag fluttering in the wind.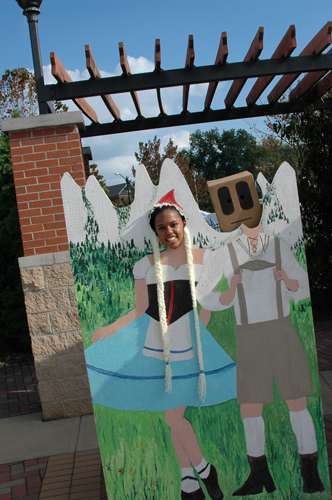 Slobot daydreamed of a different life...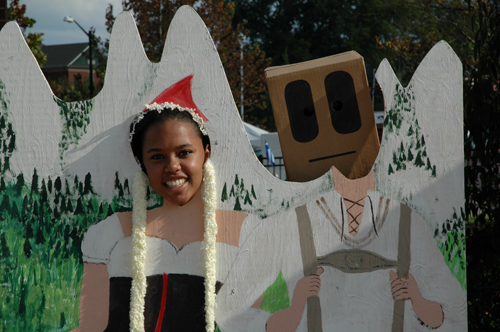 one in which he wore Lederhosen and frolicked in beer gardens (Biergärten).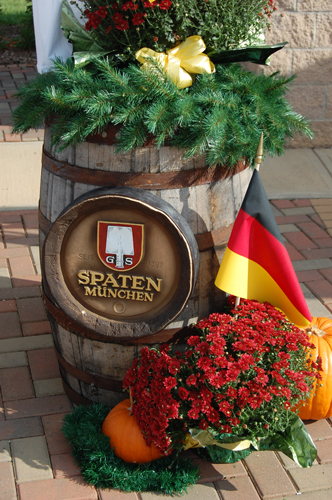 One of Germany's most successful breweries, Spaten, is deeply rooted in Munich's venerable beer-brewing tradition. Spaten has been brewing beer since 1397. In 1924 Spaten's advertising slogan is born: "Lass Dir raten, trinke Spaten," a rhyming jingle roughly translatable as, "Take my advice, drink Spaten." In the years 1943 - 1945 the Spaten Brewery would be heavily damaged by Allied bombing raids on Munich. By 1950 Spaten was again exported to other European countries and overseas.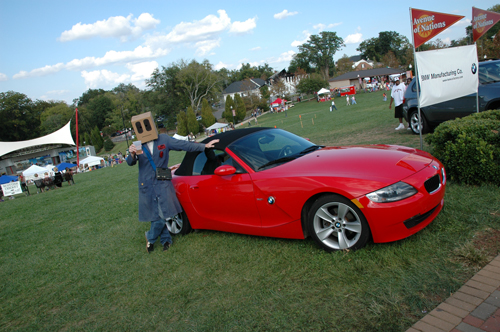 Bayerische Motoren Werke AG (BMW) is an independent German company and manufacturer of automobiles and motorcycles. BMW is the parent company of the MINI and Rolls-Royce car brands. BMW was officially founded as a public company in 1922, but traces its origins to the pioneering days of German aviation all the way back to 1913. BMW Manufacturing Co., the birthplace of every X5 Sports Activity Vehicle, Z4 Roadster, M Roadster, Z4 Coupe and M Coupe and soon-to-be X6 and X3, began in Spartanburg County in 1996.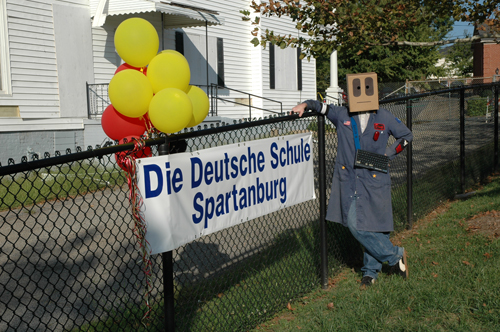 Die Deutsche Schule Spartanburg began classes on September 7, 1996.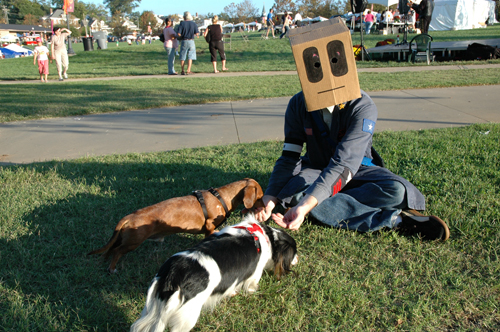 If one were to take classes at die Deutsche Schule then one would know that these dogs are "badger dogs," or "Dachshunds."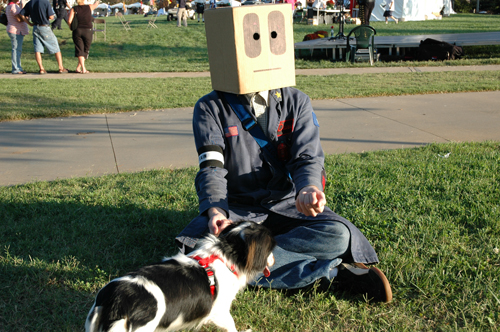 Dachshunds can weigh 8 - 28 pounds and come in 3 coat varieties: short-haired, wired-haired and long-haired.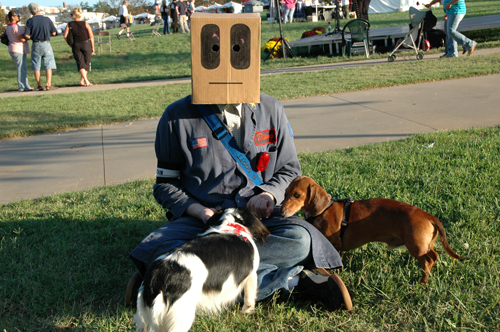 American journalist H. L. Mencken once said that, "A dachshund is a half-dog high and a dog-and-a-half long." Dachshunds are playful, fun dogs and have long been used as a symbol of Germany. Even German Field Marshal Erwin Rommel kept dachshunds.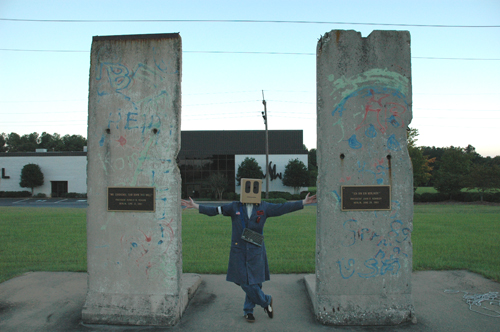 The post-war era in Germany was dominated by tensions between NATO countries and the Soviet Union.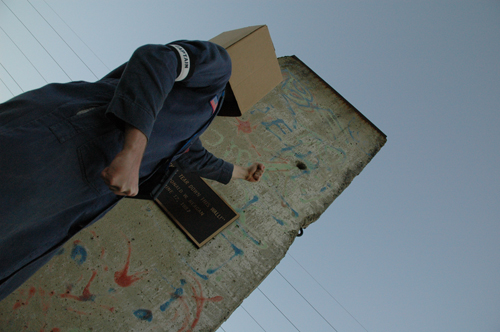 Nothing so symbolized this divide as the Berlin Wall (Berliner Mauer). The wall began life on August 13, 1961 as a largely barbed-wire fence that sequestered Soviet-occupied East Berlin from West Berlin. The wall was improved over the years with the most sophisticated improvements made in the era lasting from 1975-1989.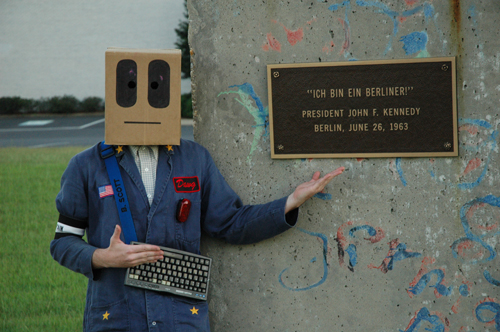 The Berlin Wall consisted of parallel walls that book-ended a no-man's land of land mines and trip-wires. Wall sections from this era were 12 feet tall and 4 feet wide, reinforced by mesh fencing and topped with a smooth pipe. At least 125 people were killed attempting to cross the wall and the subsequent no-man's land in the 28 years the wall stood.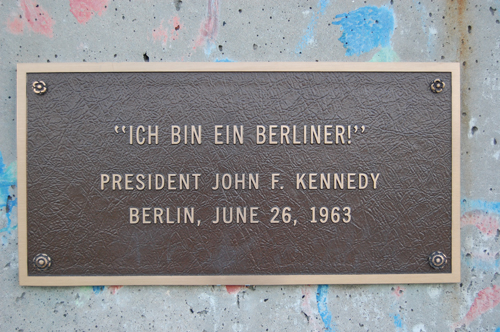 On June 26, 1963 U.S. President John F. Kennedy visited West Berlin.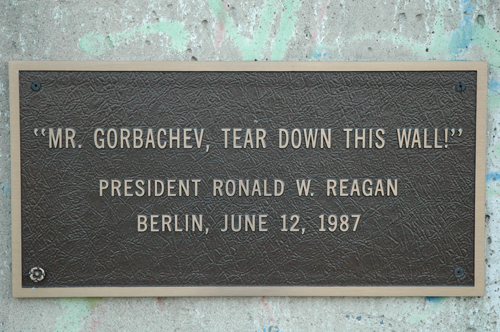 From the city hall of West Berlin, Rathaus Schöneberg, Kennedy said, "Two thousand years ago the proudest boast was, 'Civis romanus sum' (I am a Roman citizen). Today, in the world of freedom, the proudest boast is 'Ich bin ein Berliner'… All free men, wherever they may live, are citizens of Berlin, and, therefore, as a free man, I take pride in the words 'Ich bin ein Berliner!'"
Kennedy was not the only U.S. president to make an impassioned speech in a divided Germany.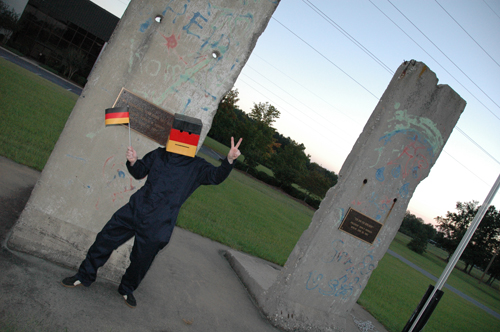 On June 12, 1987 President Ronald Reagan made a speech at the Brandenburg Gate.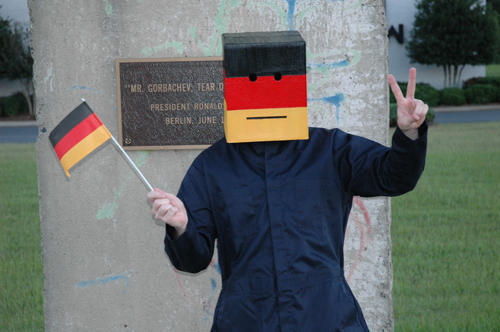 That speech, with its simple imperative, "Mr. Gorbachev, tear down this wall," challenged Mikhail Gorbachev, General Secretary of the Communist Party of the Soviet Union, to tear down the Berlin Wall.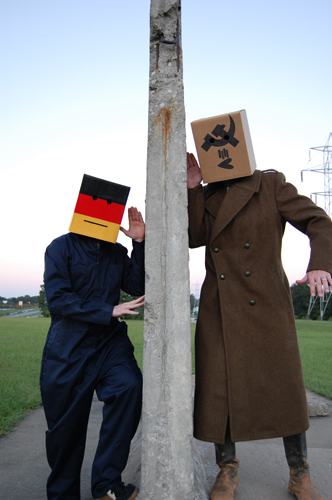 Meanwhile, back in Spartanburg, SC USA, German firm Menzel opened quarters on I-85 in 1965.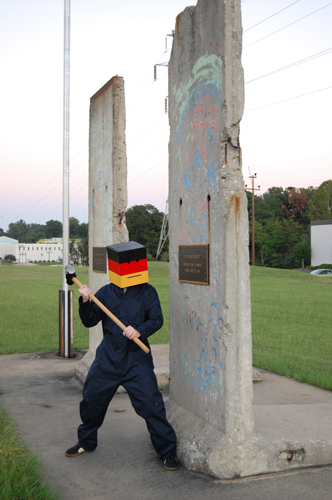 Menzel was then based in Bielefeld, West Germany.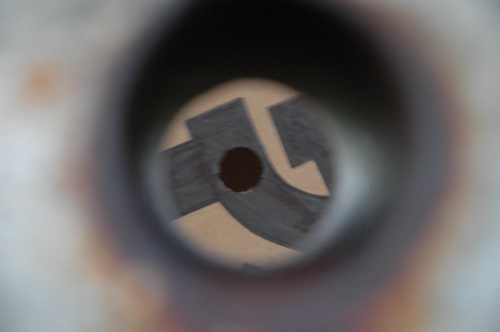 Menzel was and is known for its innovative materials-handling systems used on plastics, fiberglass, rubber and textiles.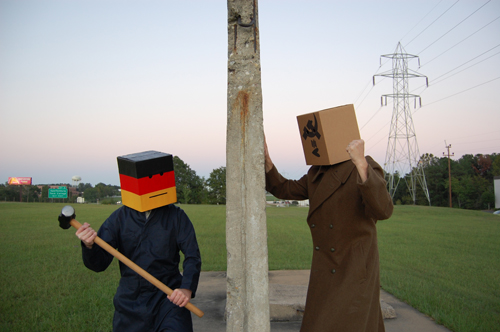 As a grim reminder of Menzel's roots in a divided Germany Menzel acquired two sections of the Berlin Wall. These sections continue to stand in front of Menzel's I-85 location.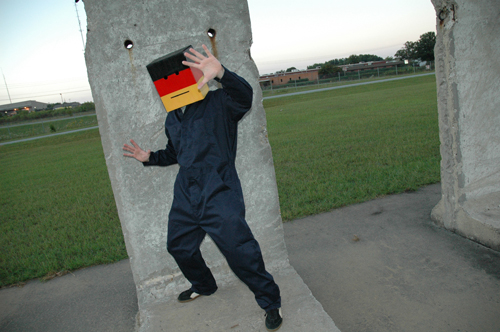 Slobot would like to thank the Federal Republic of Germany, Gertrude, Elliot, Jeff Goshorn, Danielle Goshorn and YOU!