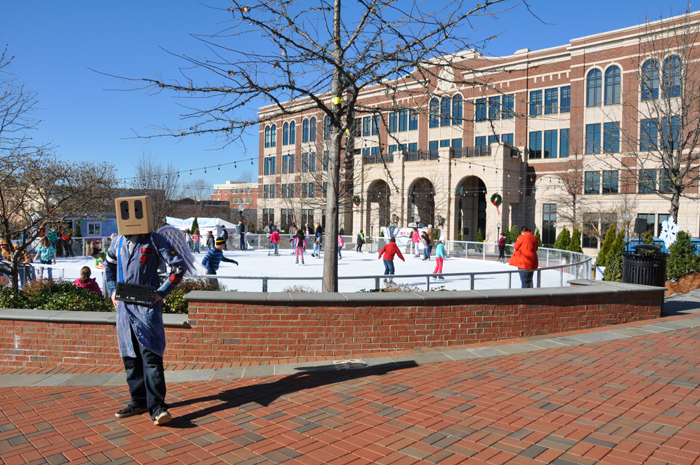 Slobot was maundering about downtown Spartanburg when he discovered the strangest thing, an ice rink!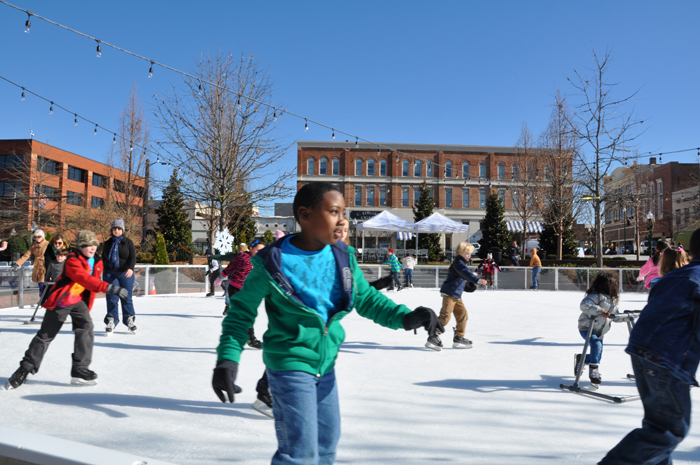 Inside the rink swirled young and old alike.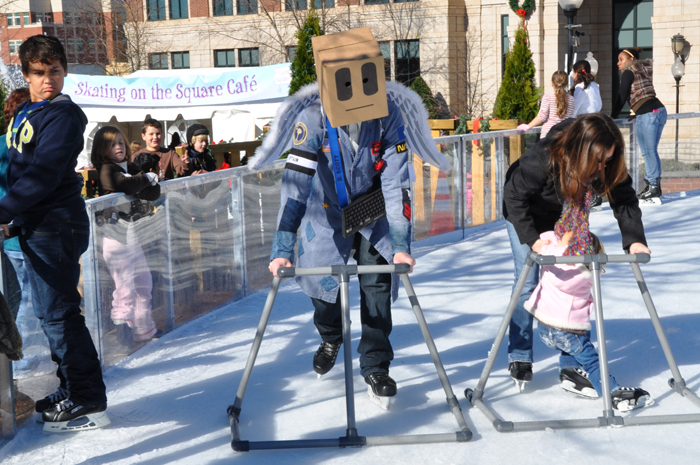 Slobot wanted to join in on the fun, but Slobot was an ice-skating neophyte and so had to use a walker.
Slobot was slow to develop as a skater.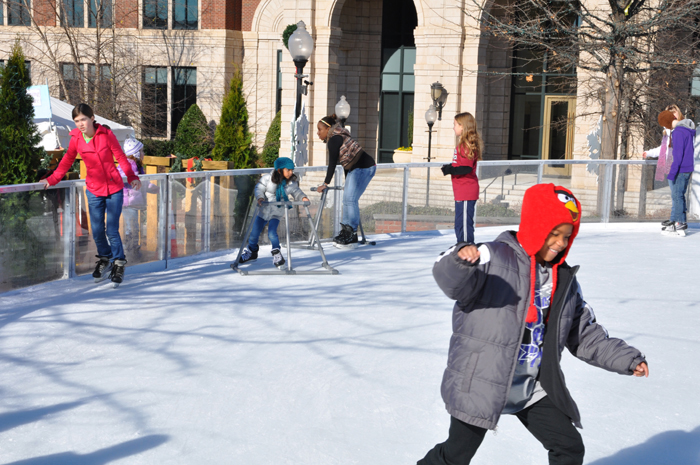 While Slobot struggled young people did killer moves all around him.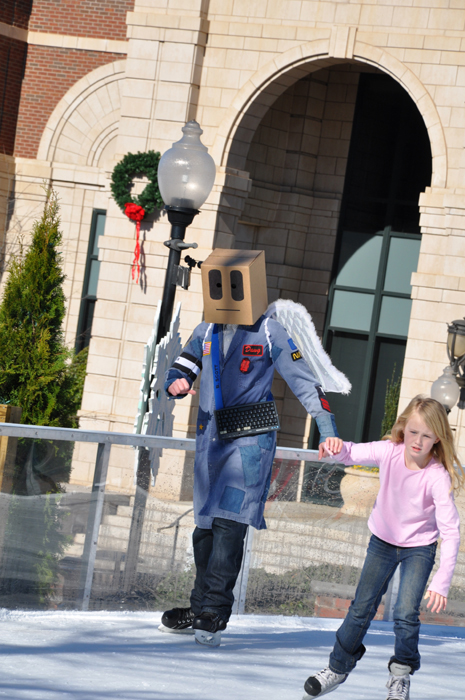 Slobot, with some encouragement from a little girl, soon built his confidence and found himself skating, without a walker!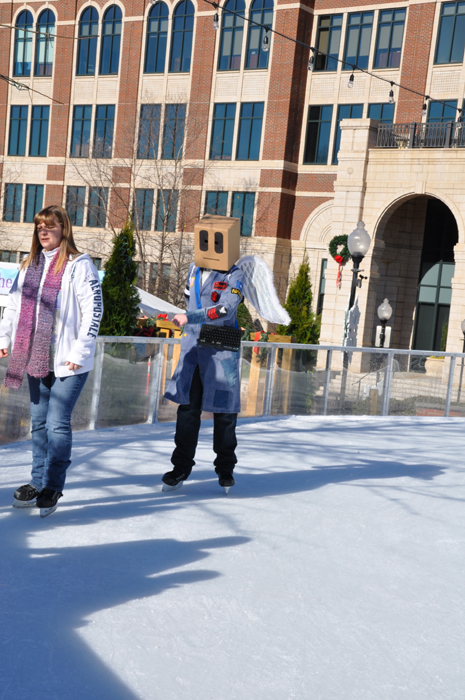 Slobot skated around...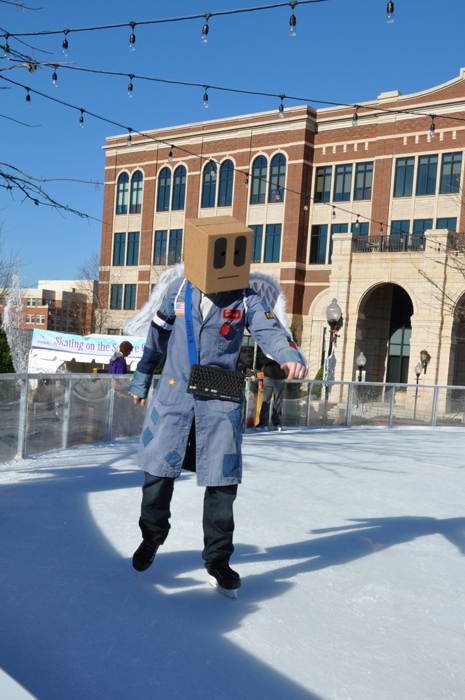 and around...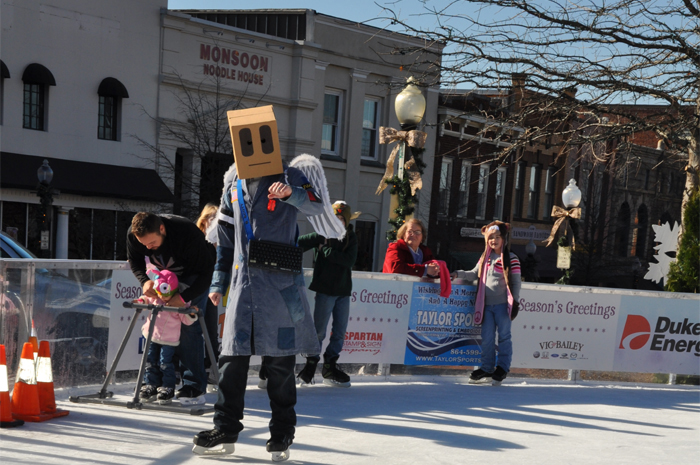 leaving little girls in his icy wake.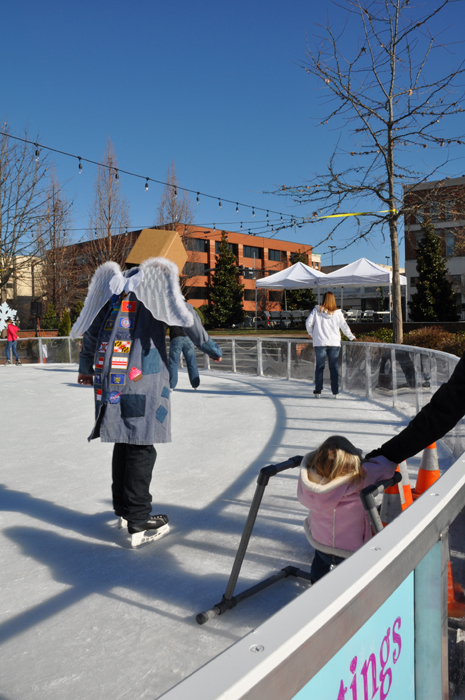 Soon Slobot was lapping not only little children,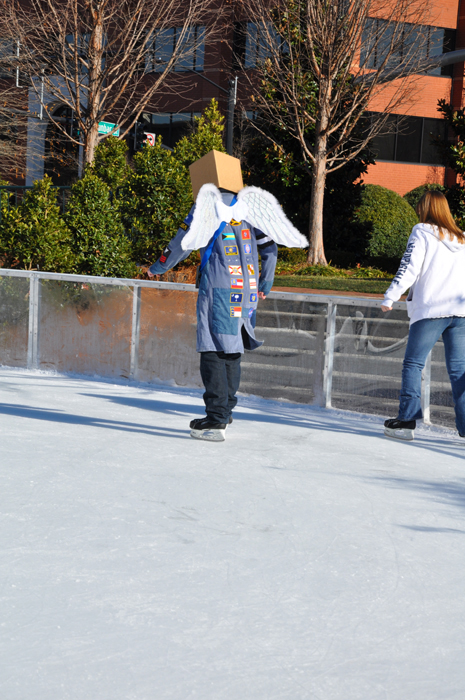 but also adults!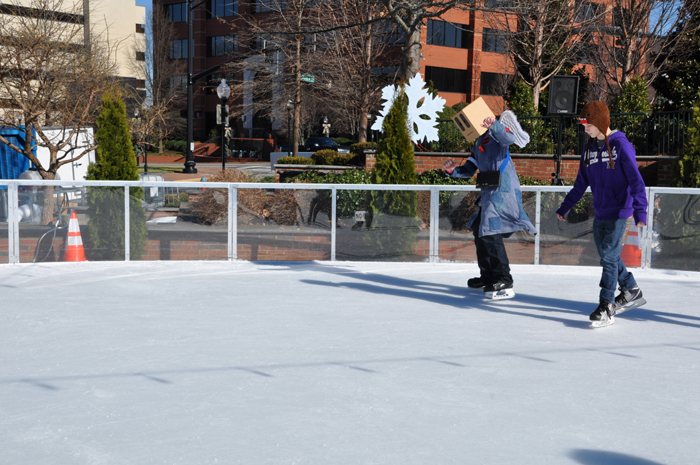 Slobot's confidence, however, would soon go from waxing to waning...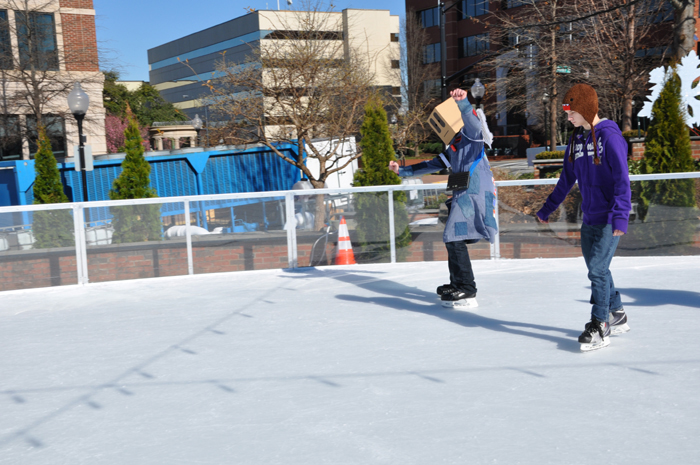 for, in his third lap, Slobot would lose his balance...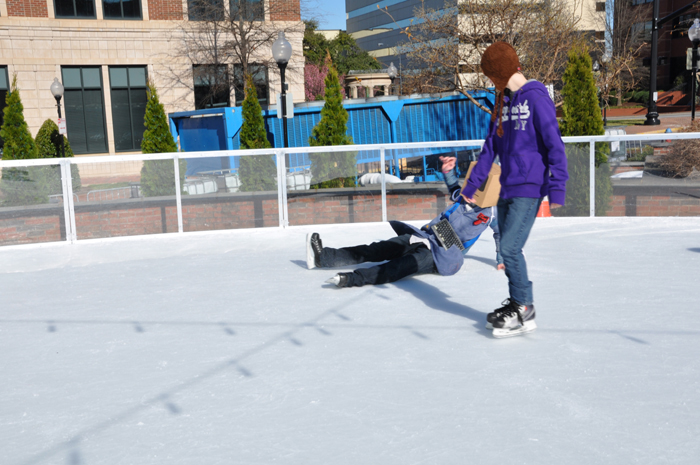 and go crashing to the cold,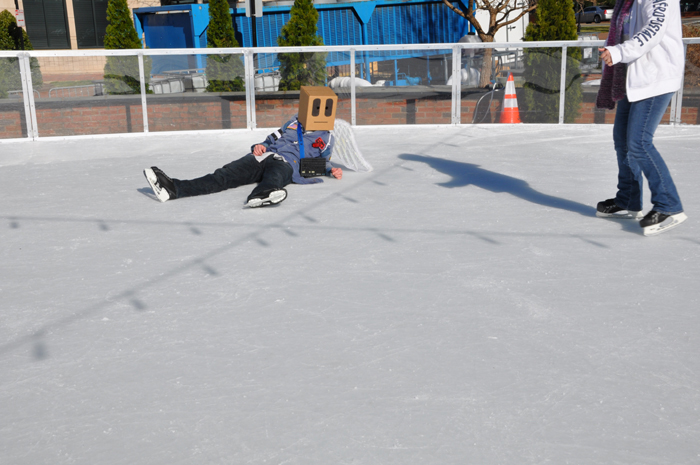 cold ground.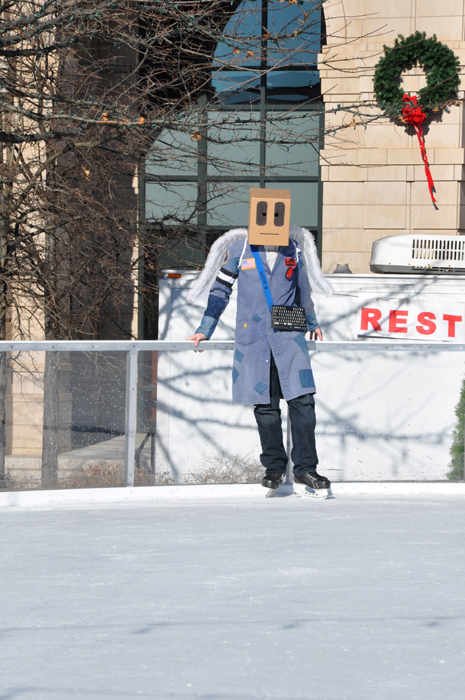 Such a spill left Slobot in need of some rest.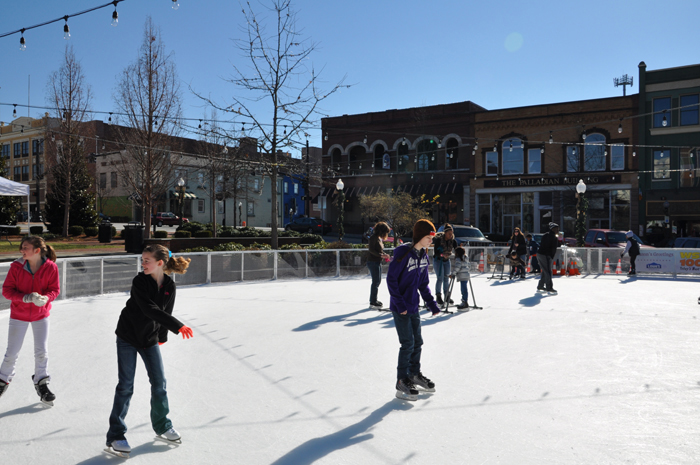 And so Slobot stood along the ice rink's wall and watched as the young people of Spartanburg skated.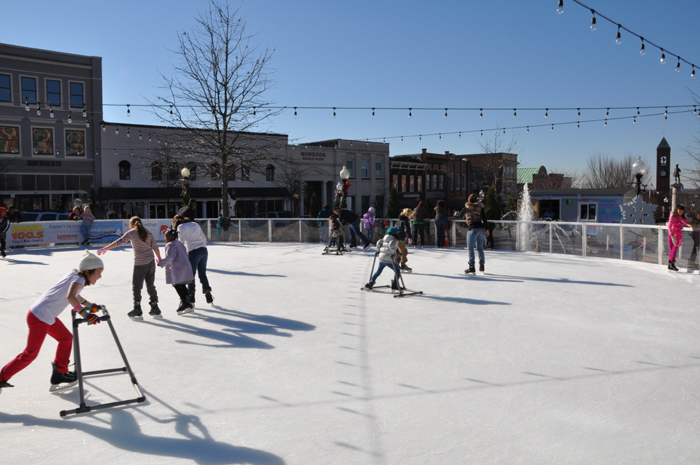 Slobot got so wrapped up in people-watching that he soon found himself...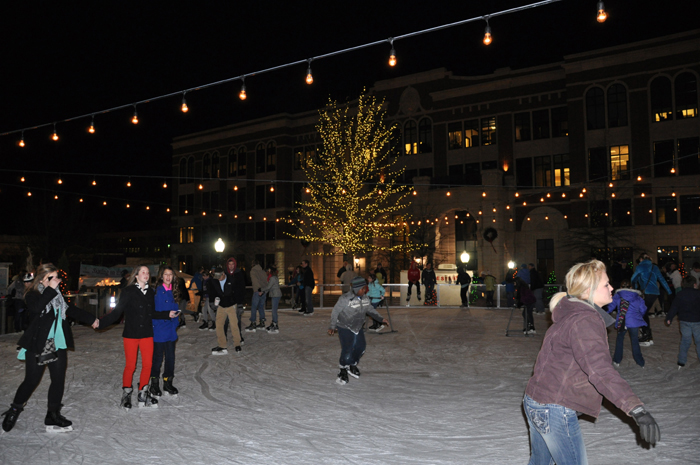 people-watching in the dark!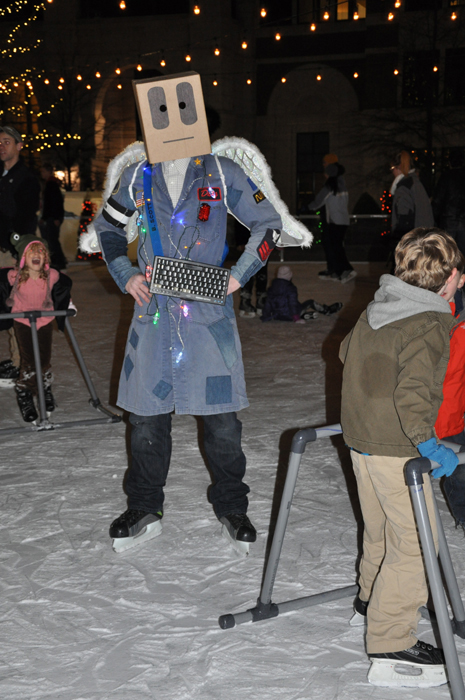 The darkness inspired Slobot to don some gay apparel,Christmas lights.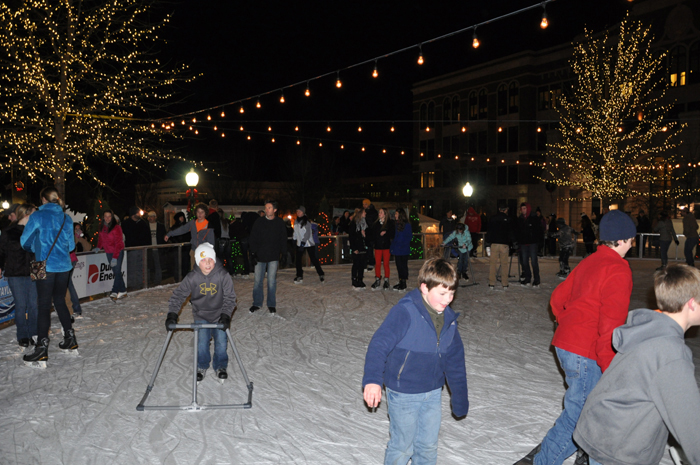 The Christmas lights helped Slobot better see the rink. Slobot was impressed by the circular slab of ice, a slab that measures 74 feet wide and 5 inches deep. Below the ice are 1040 pipes that circulate coolant, and circulate coolant is what they have done since the rink opened in November of 2012.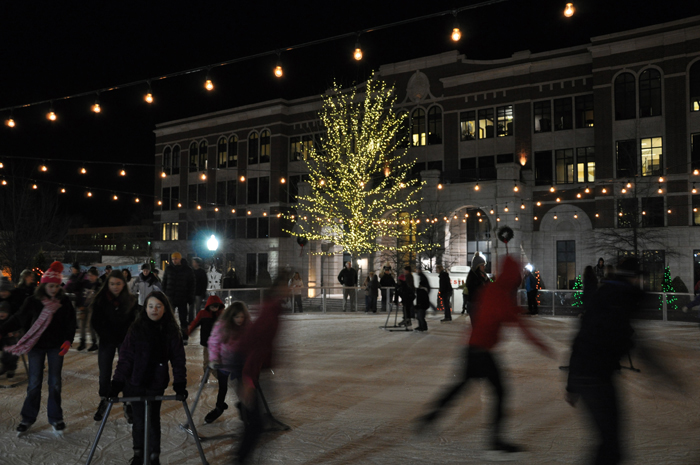 Up to 80 people can skate at a time and some 12,000 would skate here before the rink would close on January 6, 2013.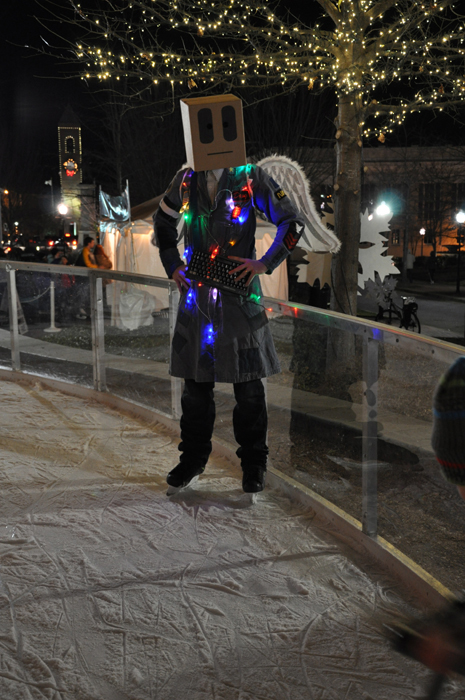 Slobot loved ice skating in Morgan Square!
Slobot would like to thank the City of Spartanburg and the following for sponsoring the ice skating rink: WSSL 100.5, Duke Energy, Lowe's of Spartanburg, Spartan Stamp & Sign, Denny's, Marriott Spartanburg at Renaissance Park, Vic Bailey Automotive Group, Coca-Cola of Spartanburg, Taylor Sports and YOU!