Slobot About Town IV:
Bike Town Spartanburg!
Slobot was so thrilled by the recent Smith Barney Cycling Race that he just HAD to go to the Assault on Mt. Mitchell.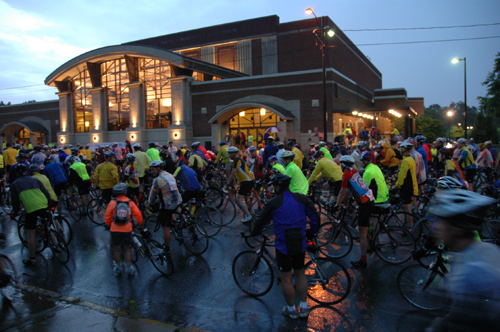 Tired and huddled masses descended upon the Spartanburg Memorial Auditorium in the very small hours of a very slick Saturday morning.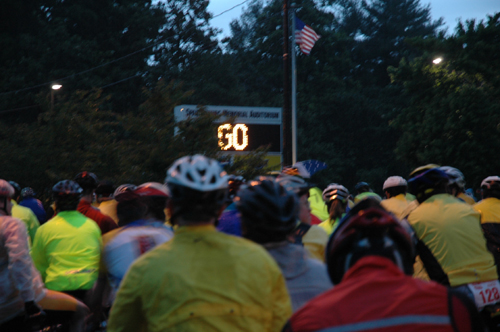 At 6:30 am the rain soaked cyclists began the grueling 102 mile Assault on Mt. Mitchell, the tallest peak east of the Mississippi.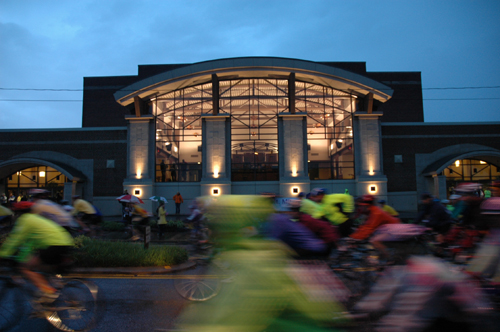 The cyclists coursed past Slobot like so many colored streamers.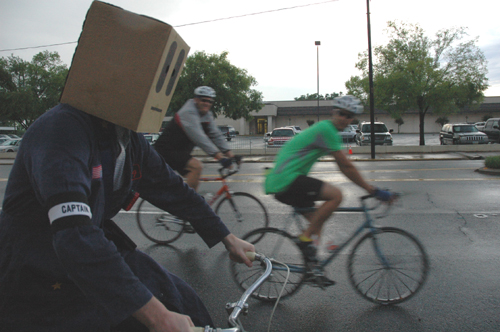 Slobot was so thrilled by the excitement that he even tried to join the race!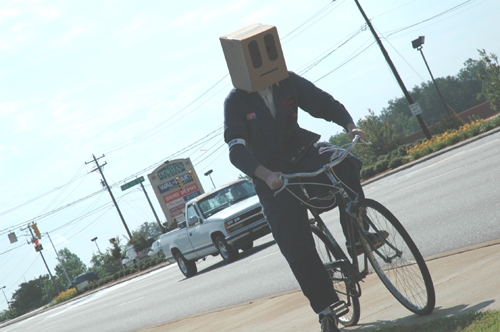 But then Slobot remembered a horrible incident from his past.
Slobot was riding his bicycle down Highway 29.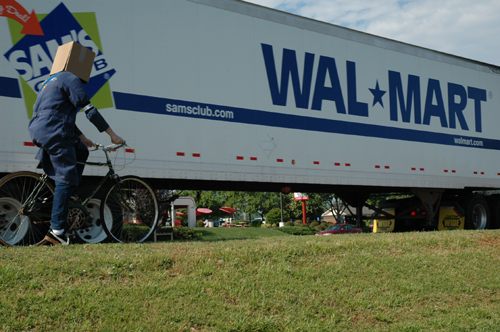 When, all of a sudden, ...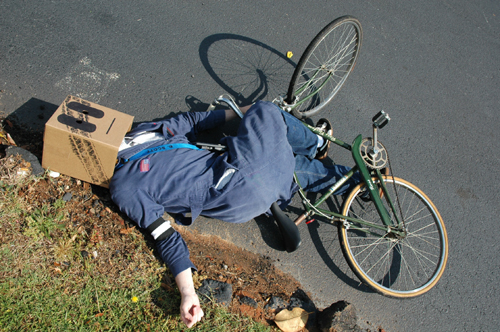 he ran afoul of an automobile!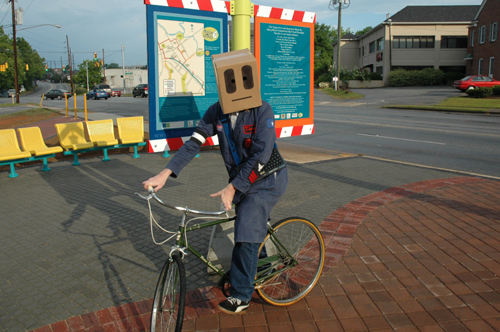 But, then, Slobot realized that times had changed...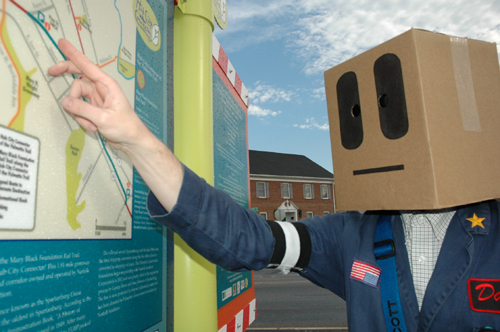 and Spartanburg was working its way towards becoming a Bike Town!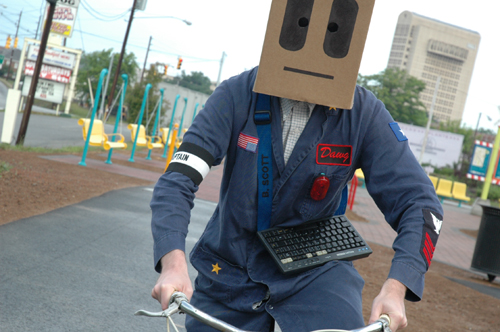 Slobot was emboldened by Spartanburg's new cycle-friendly attitude.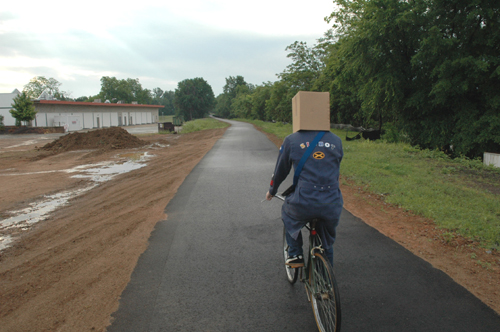 And he was again safely cycling, cycling safely down the new Hub City Connector of the Palmetto Trail.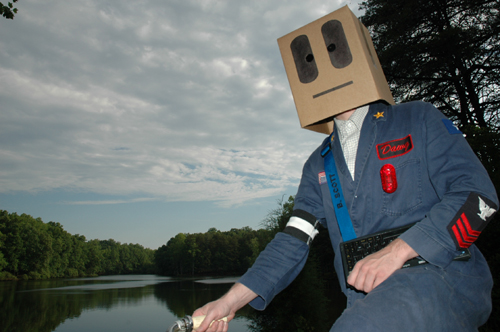 The Connector, a former spur of the Norfolk Southern railroad, took Slobot on to Duncan Park.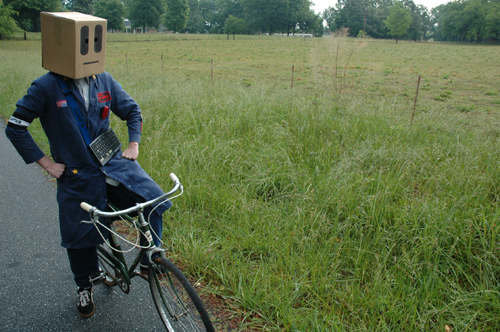 Slobot then used a new bicycle lane to ride out to Pauline...
just so he could look at some cows!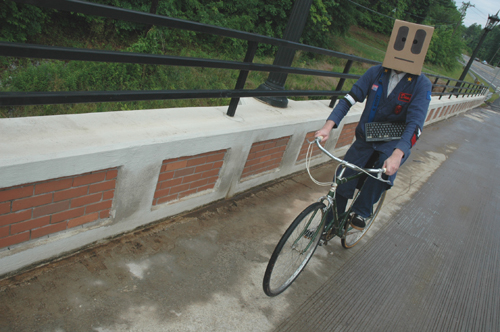 Slobot loved it, he was even able to ride his bicycle on Reidville Road!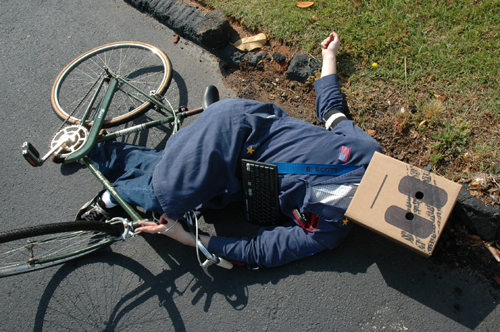 Without this happening!