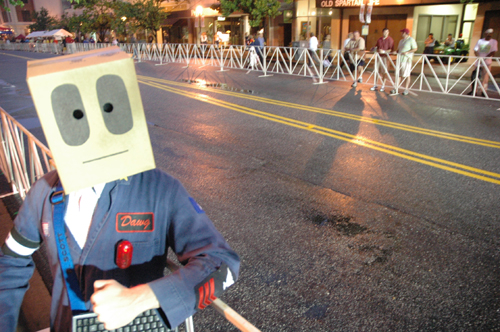 For now the streets of Spartanburg are quiet.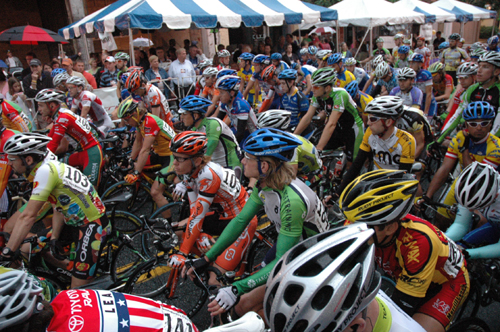 But, a short block behind Slobot, there is amassed an army of nearly 150 cyclists representing some 14 countries.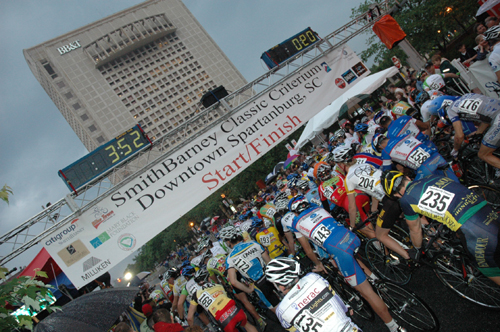 They have converged on Spartanburg for the 2nd Annual Smith Barney Classic cycling competition.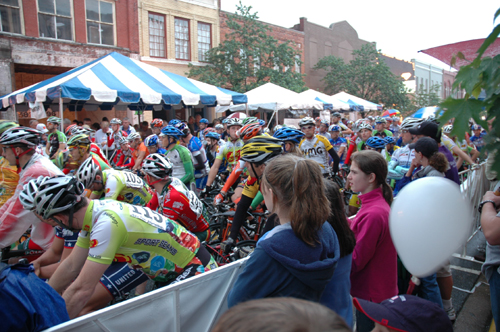 The prize for which they are racing? $10,000!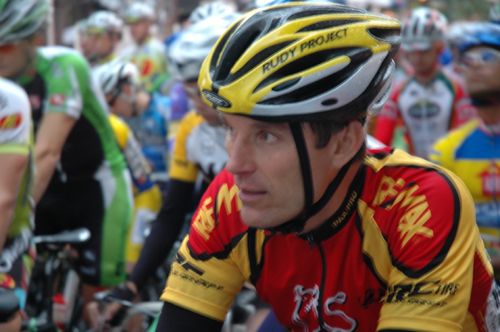 The tension was thick.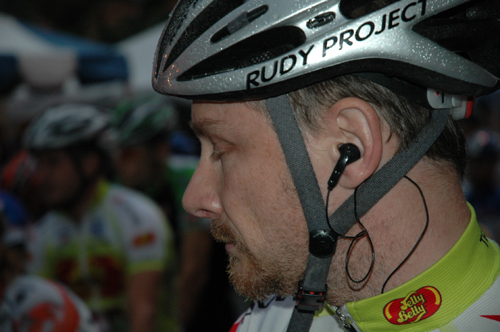 Some sat in quiet Jelly Belly meditation.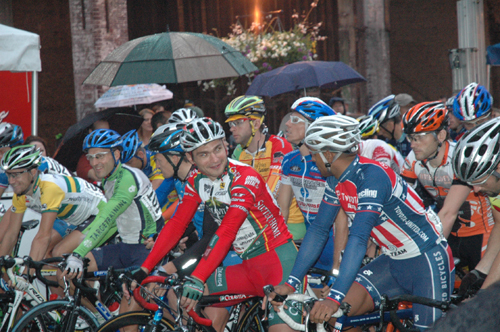 Others faced the challenge with optimism.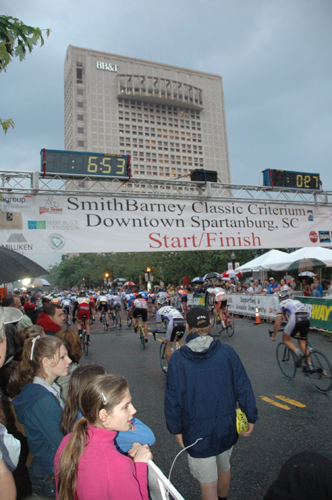 The tension would soon break...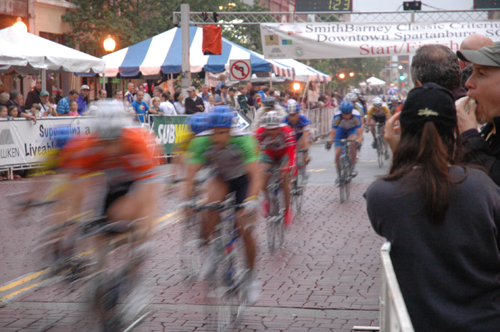 and the cyclists would be unleashed!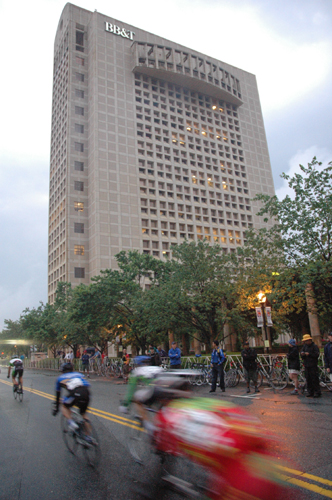 Cyclists approached 40 mph as they tore around rain-slick curves.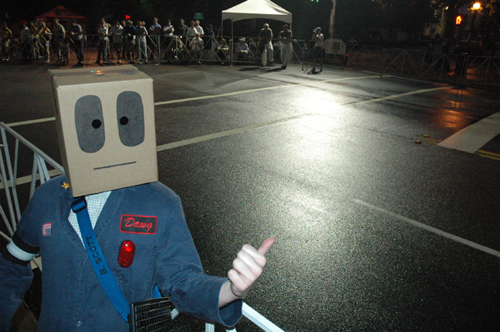 They ran the 70 lap, 35 mile long course in a loose and stealthy pack.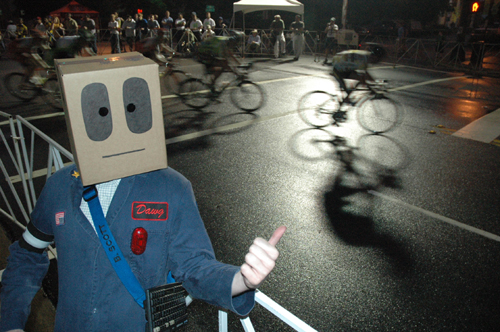 Slobot could hardly discern their silent and streaking approach.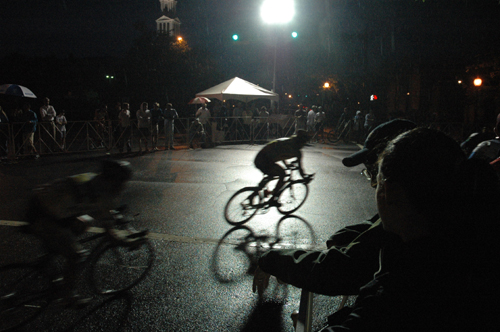 In the end it would be Juan Jose Haedo of Argentina who would win the race with a time of 1:15:16.6.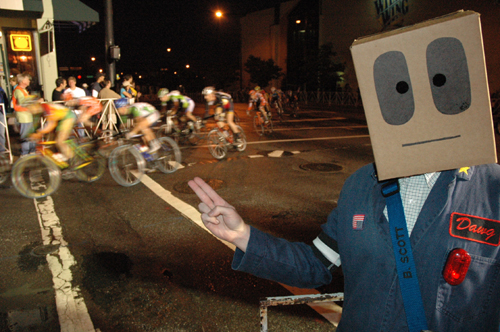 But Slobot applauds all the competitors.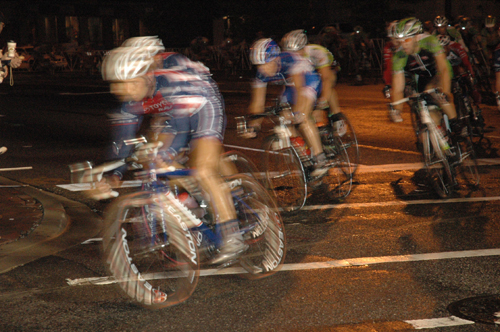 And he hopes to see them all again in 2007!