Slobot About Town V:
Slobot goes to Plum Hollow!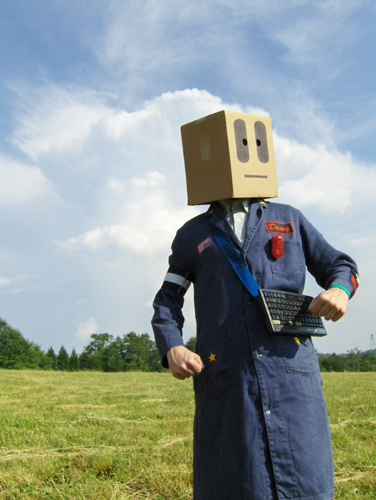 Slobot was wandering the countryside when he ran into his buddy, Bryan Teague.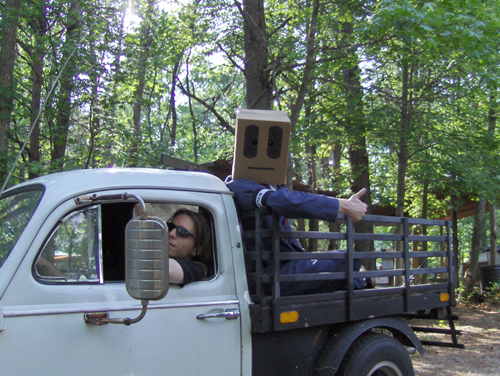 Bryan gave Slobot a ride and told him fantastic tales about a wonderful little place...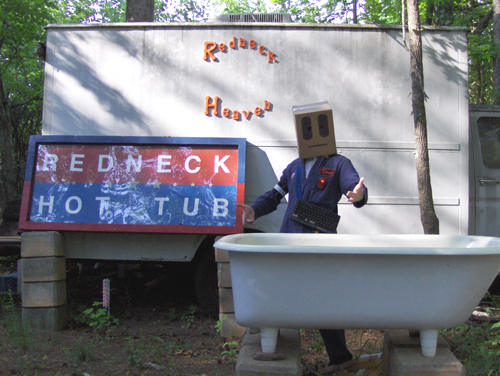 a veritable redneck heaven, and Bryan was going!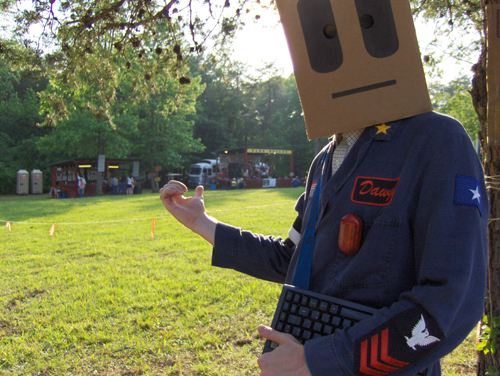 Well, Slobot just HAD to go...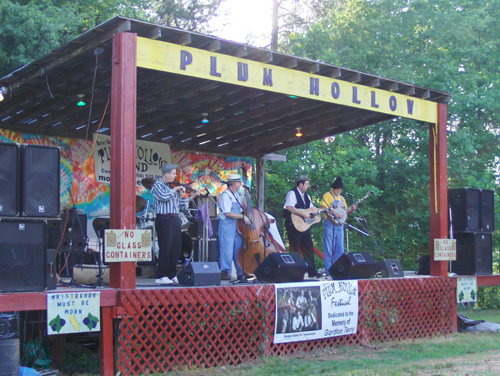 to the 15th Annual Plum Hollow Alternative Bluegrass Festival in New Prospect, SC!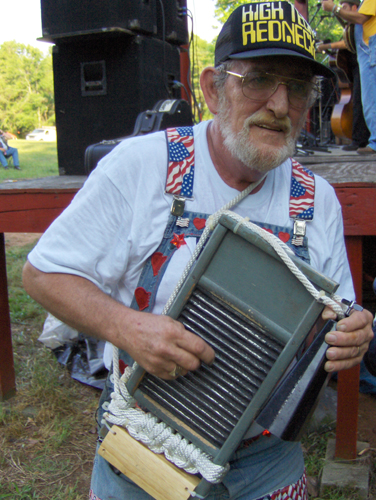 Slobot met so many nice people there, people with whom he immediately bonded - like the High Tech Redneck!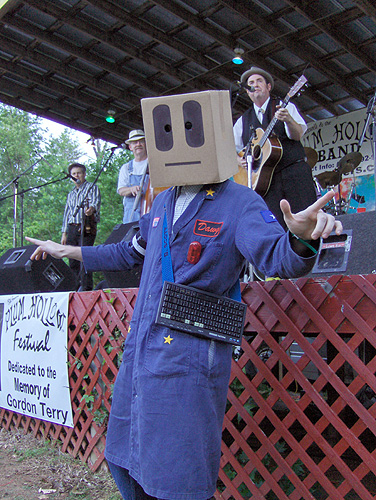 And the music soon had Slobot cutting a blue rug.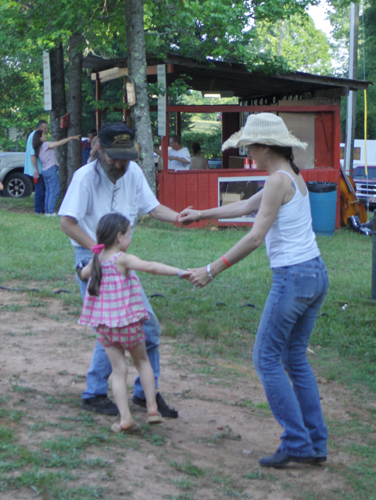 Whole families were similarly moved.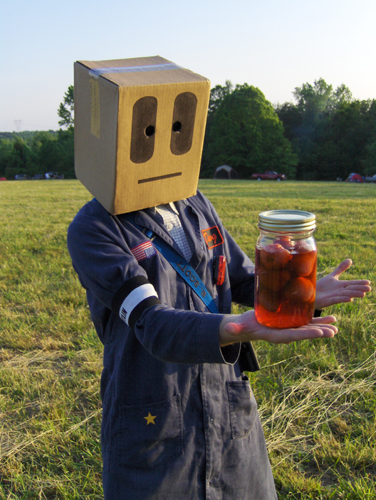 Slobot was taking a break from dancing when he found a jar of strawberry preserves.
Slobot was going to eat some but this guy came along and "confiscated" them.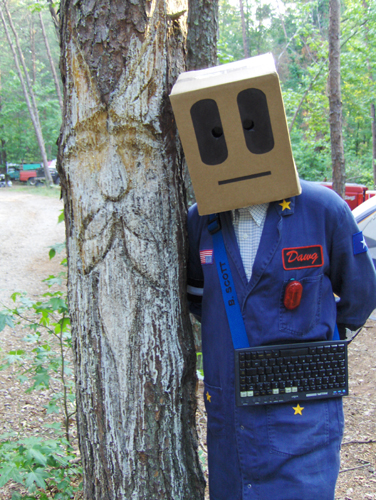 Slobot was admiring one of the many carvings that dot Plum Hollow when he ran into the very artist, himself...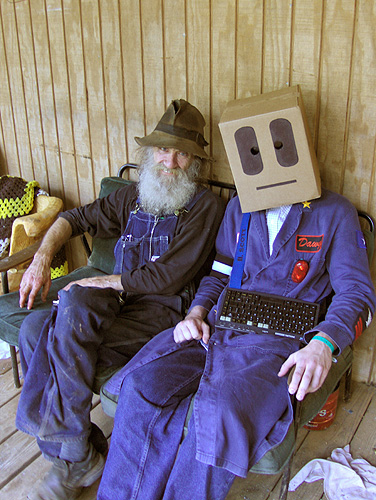 Mr. Barney Barnwell!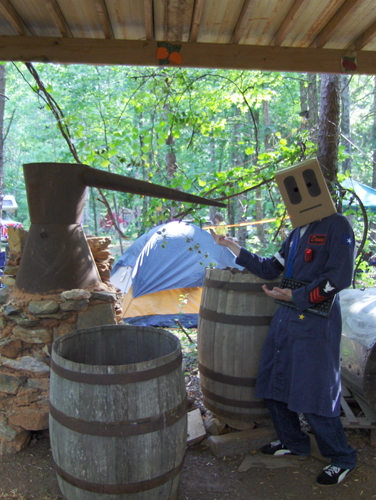 Barney, the owner of Plum Hollow, told Slobot that he was born into a moonshining family and that this still sent his grandfather to prison.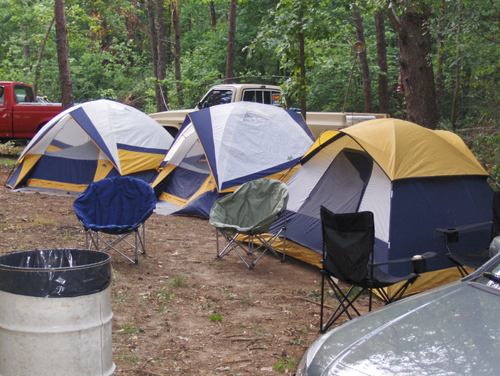 Barney said he has been inviting friends and neighbors to his Plum Hollow Music Festivals since 1976.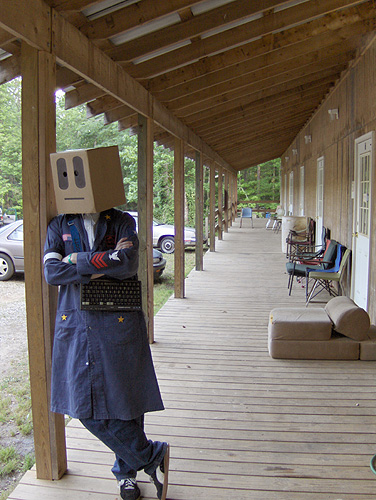 Barney has so many friends that he had to build the Plum Hollow Motel.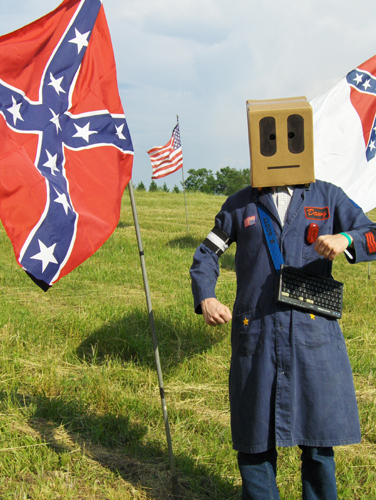 The Plum Hollow Motel has 11 rooms, one for each of the former Confederate States of America.
In one of these rooms Slobot met Barney's pal opossum, George Jones.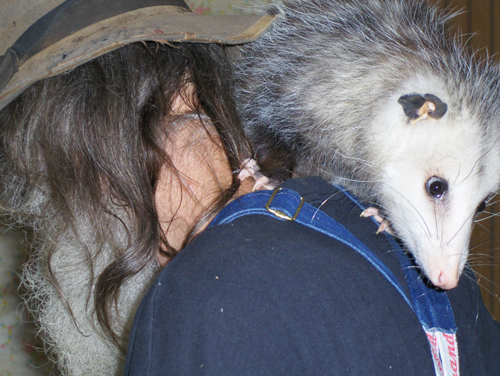 Barney told Slobot that George had acted very much like his namesake by drinking too much alcohol the previous night.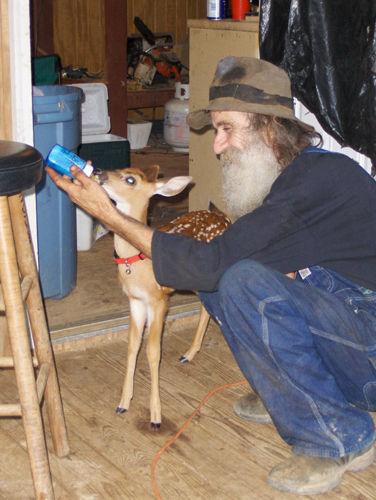 In another room Slobot found Barney's adopted friend, Willard the White-tailed Deer.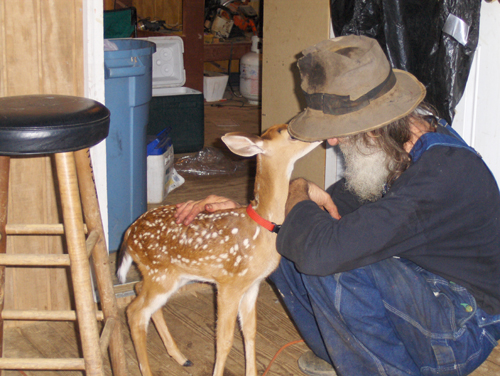 Imagine the din down in Plum Hollow when it was discovered that Willard would have to be renamed!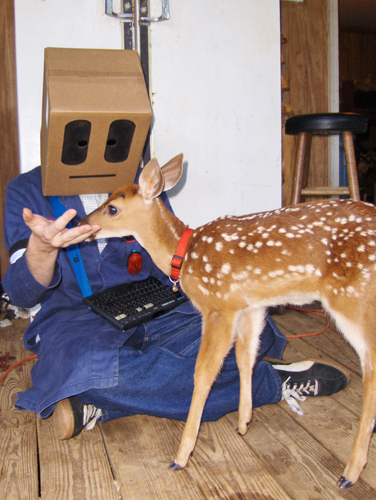 Indeed, he was discovered to be a she and so Willard became Wilma!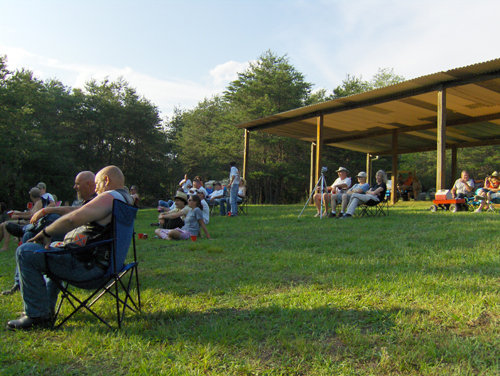 Slobot would like to thank Barney Barnwell, Bryan Teague and all the nice people down in Plum Hollow!