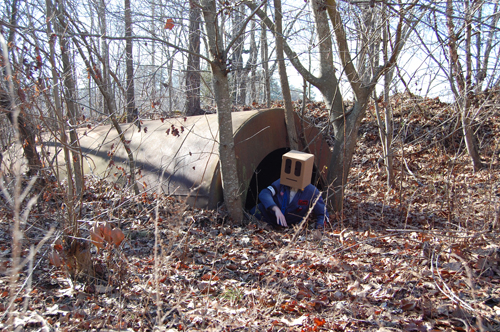 Slobot emerged from his midnight hovel to a wondrous winter day.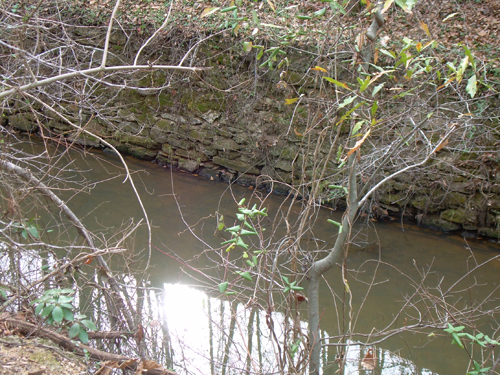 Slobot decided to take a morning constitutional.
He found a canal and decided to follow it.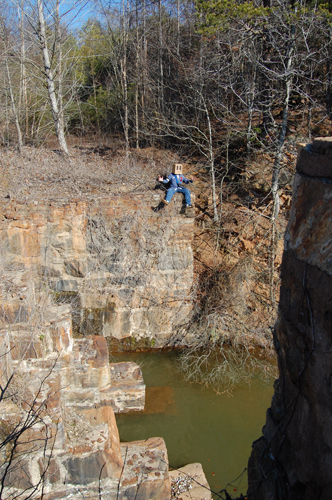 It lead him to a miraculous dam.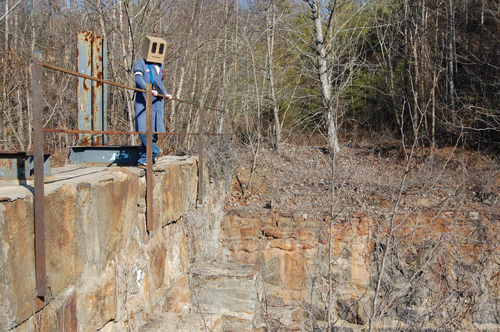 A dam that straddled the South Tyger River.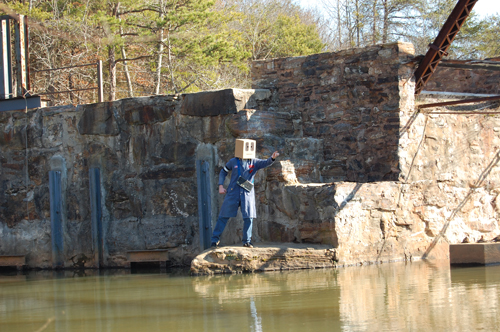 Slobot looked across the dam-formed pond.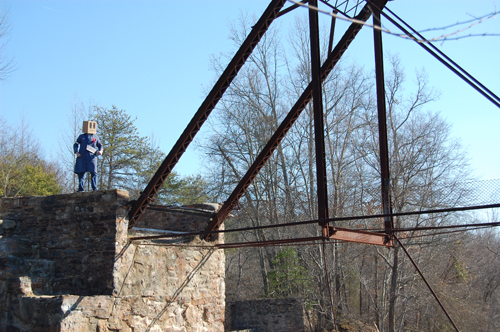 He saw a skeleton bridge that stretched to the far side of the pond.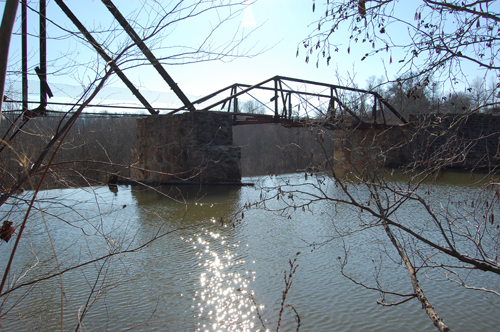 It turns out that this pond, located at Berry Shoals, is called Berry's Pond.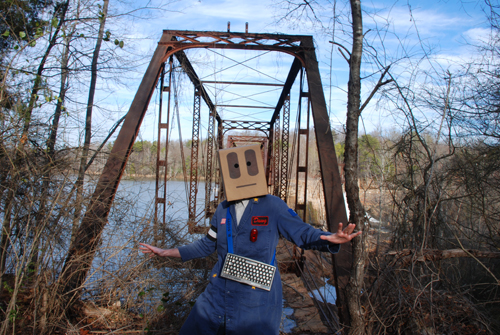 Slobot crossed the bridge to its far side.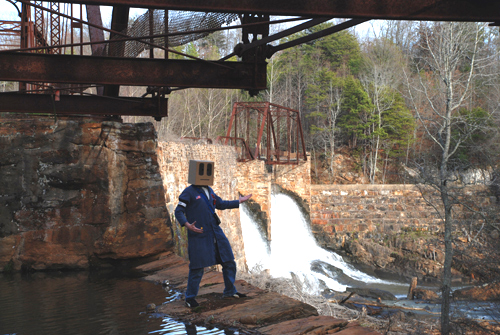 There he found a miraculous view.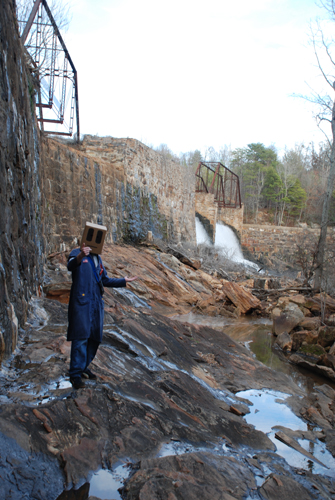 Slobot would later learn that the dam was built sometime around 1900 in order to harness the power of the Tyger.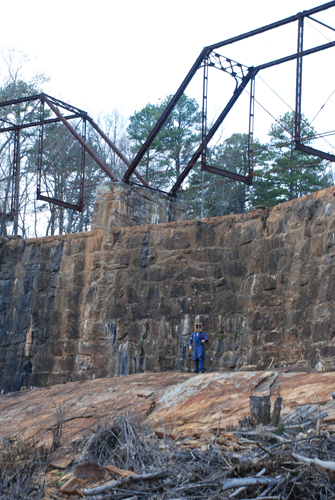 Power generated at the site was sent to the Tucapau Mill...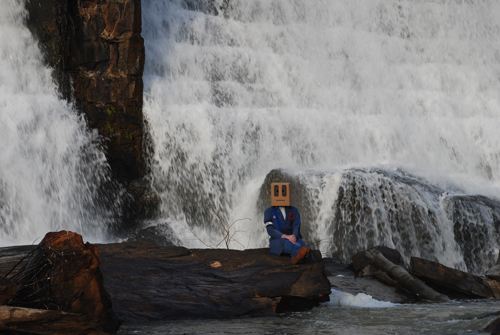 some 2 1/2 miles away on the Middle Tyger River.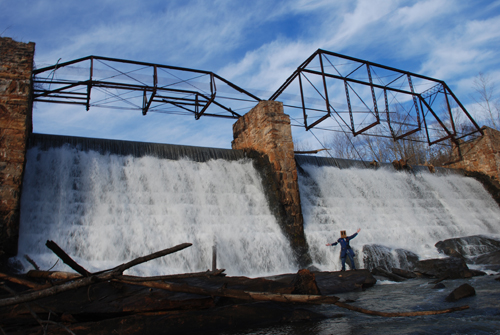 The power generating plant would cease operations in 1964.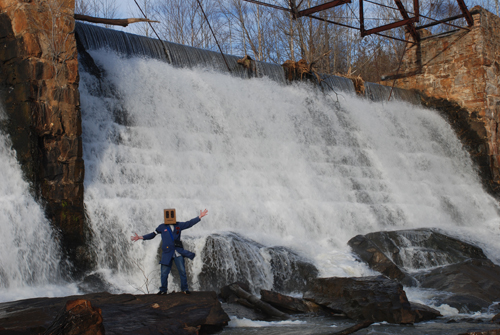 In 1980 a study was conducted to determine the feasibility of again harnessing the power of the Tyger at the Berry Shoals dam.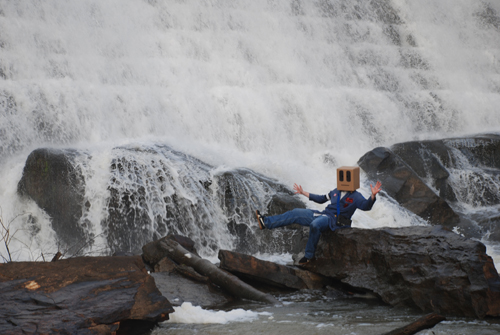 That study recommended further study...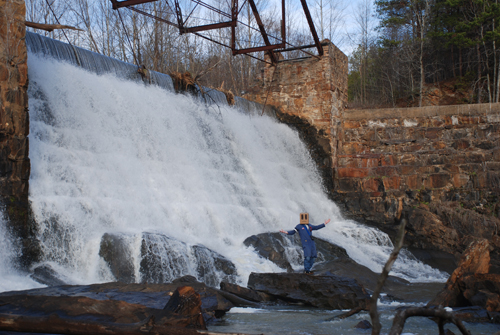 but, as of 2008, nothing has come of it.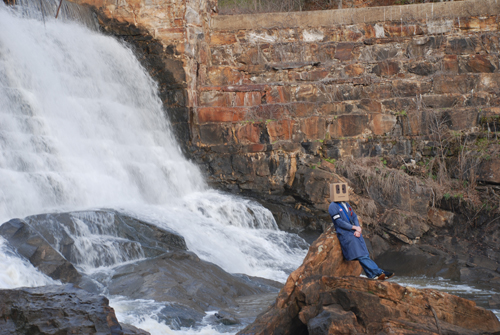 Today the iron bridge that stretches the span is corroding...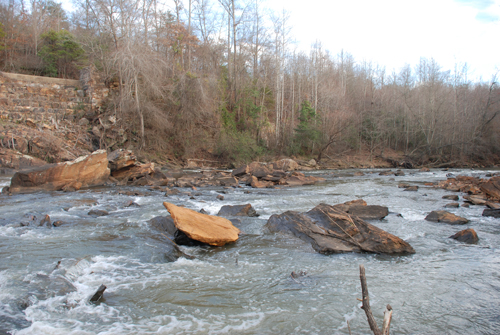 and the stonework is beginning to show cracks.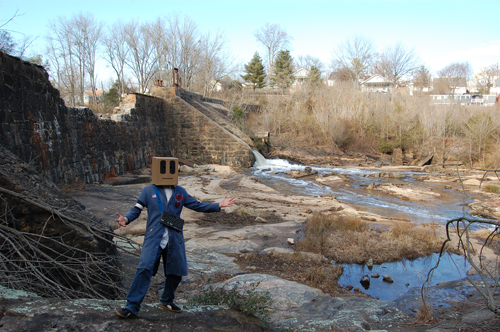 Slobot then wandered over to the Middle Tyger River.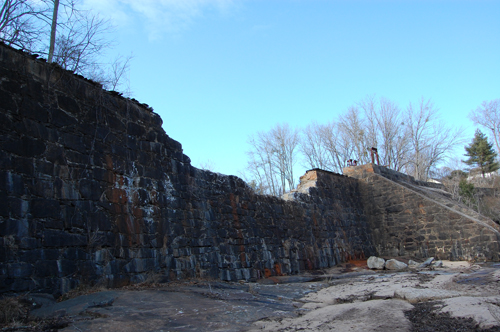 Slobot found a partially demolished dam.
Downstream was a fantastic old iron bridge.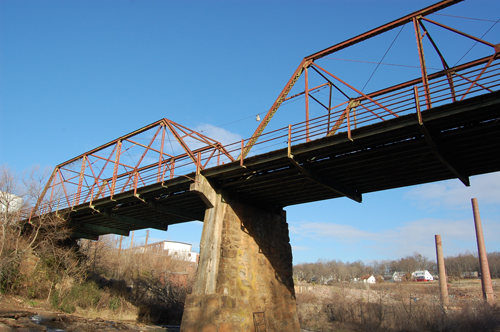 Just beyond the bridge were two smokestacks.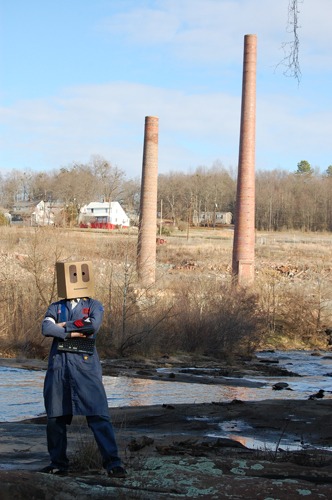 These smokestacks are all that remain of the old Startex/Tucapau Mill. The name Tucapau is allegedly derived from a Native American word for "strong cloth." Tucapau, itself, was built in era 1886-1896 by a group of businessmen including Alfred Moore, Dr. C. E. Fleming, John H. Montgomery, Edgar Converse and John B. Cleveland. Tucapau would be damaged in the flood of 1903, with water rising to the second floor of the mill. In 1936, a new company bought and improved the mill. It was in that same year that the mill's name was changed to Startex. Startex Mill would later come under the supervision of Spartan Mills. It would close in the era 1997-98 and would be dismantled in 1999.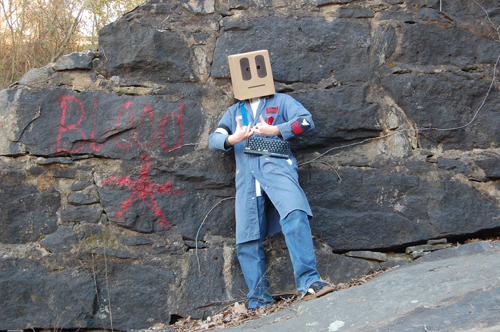 Slobot would like to thank the kind people of Startex and YOU!