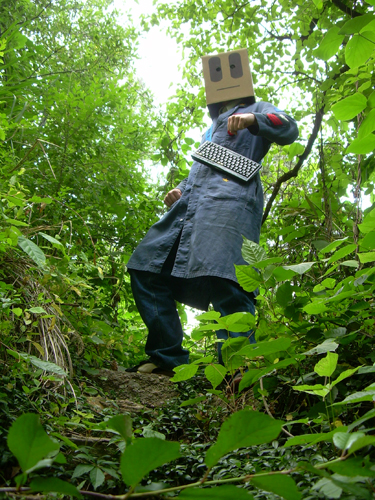 Slobot was wandering the dark hinterland that is the Spartanburg/Greenville county line.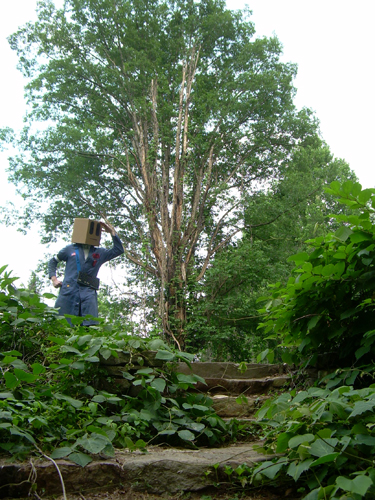 It was in the kudzu forest of that back o' beyond that Slobot spotted signs of civilization.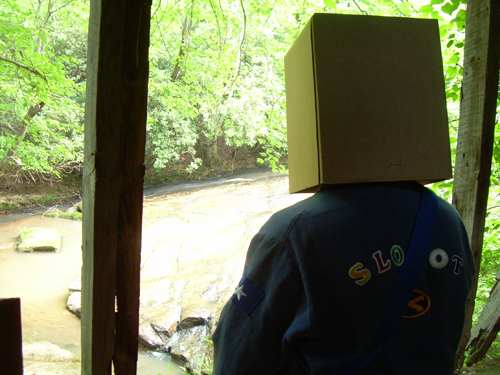 Slobot decided to investigate and found a crude shelter.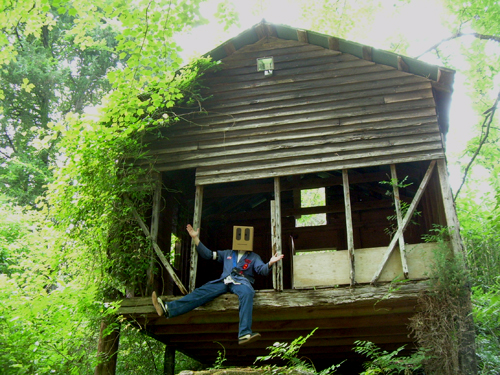 From his perch in that rough shanty Slobot noticed a small stream.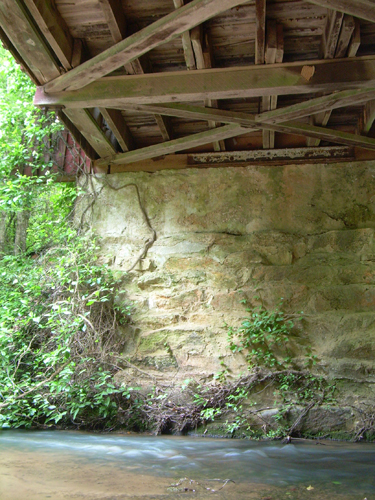 The stream is known as Beaverdam Creek.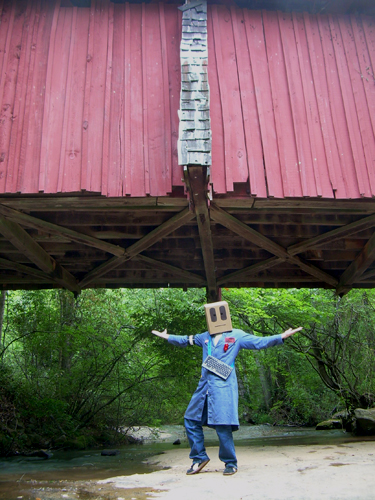 Above Beaverdam Creek is a covered bridge...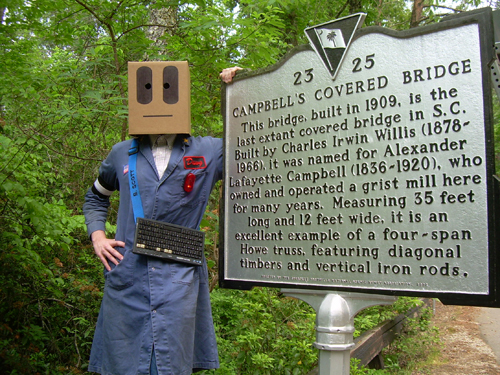 Campbell's Covered Bridge!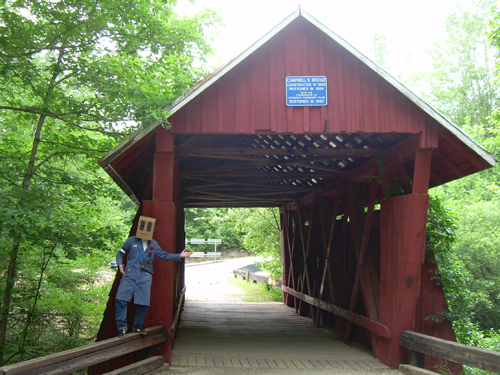 Campbell's Bridge is the last covered bridge in South Carolina.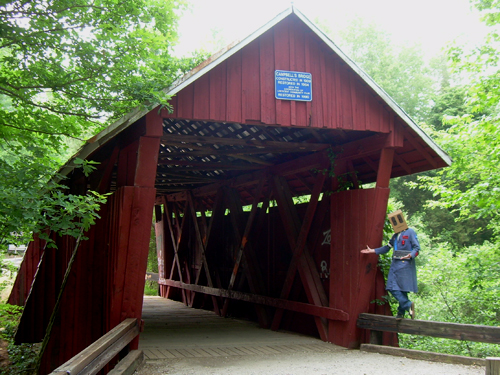 It was built by Charles Irwin Willis (1878 - 1966) in 1909 and named after Alexander Lafayette Campbell.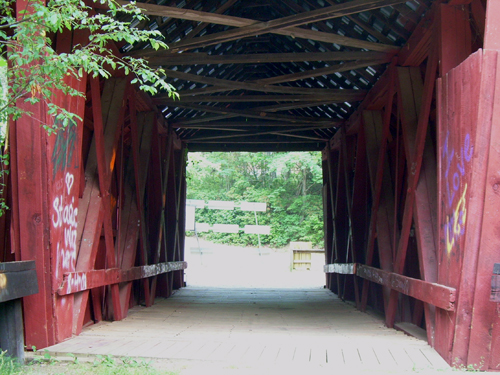 Alexander Lafayette Campbell (1836 - 1920) ran a grist mill on the site for a number of years.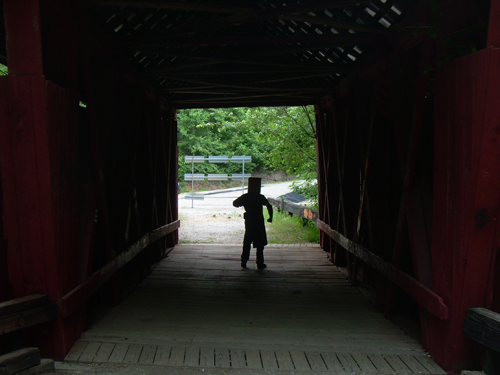 The bridge is 35 ft. long and 12 feet wide.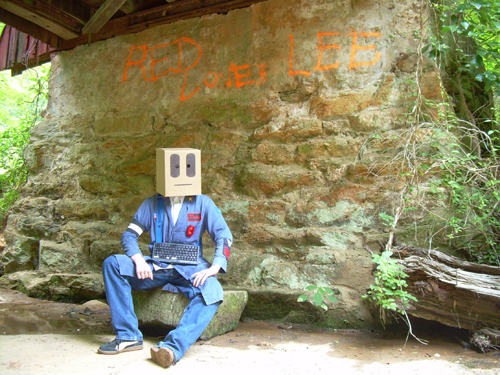 Below the bridge Red proclaims his/her love for Lee.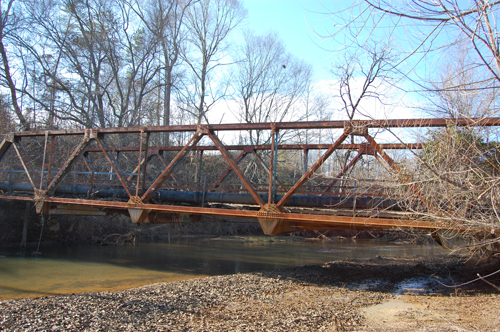 This iron bridge crosses the South Tyger River.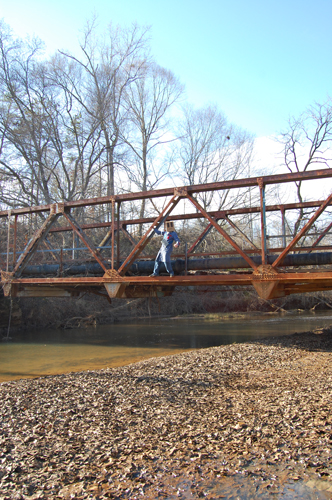 It runs parallel to Rogers Bridge Road.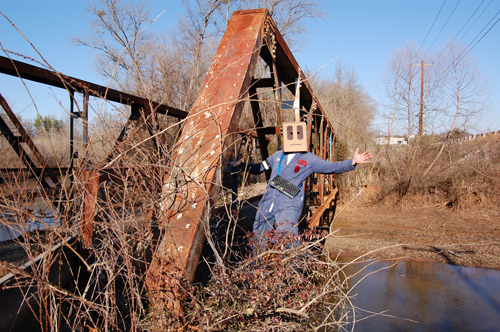 It is a quaint and abandoned structure.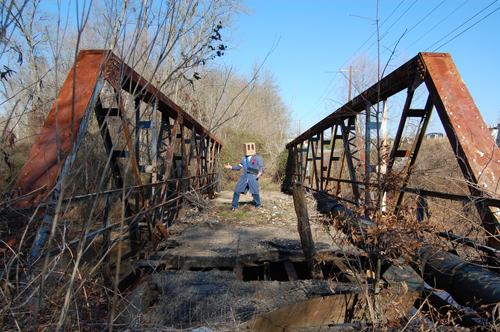 Nature has begun to devour the bridge.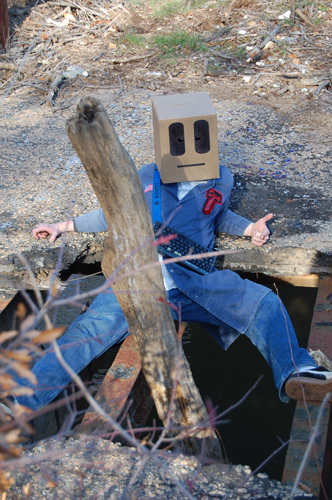 Slobot was amused at how man-made structures like this are so quickly consumed by Dame Nature.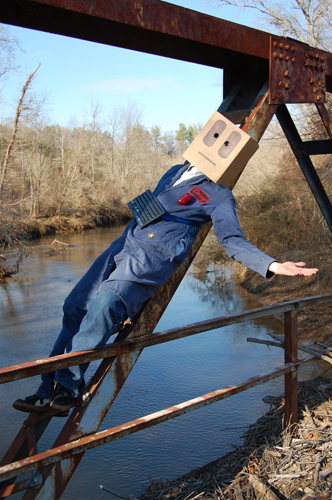 The absurdity of man's struggle against nature nearly made Slobot succumb to the vapors.
Slobot would like to thank the folks that help maintain Campbell's Covered Bridge and YOU!
PS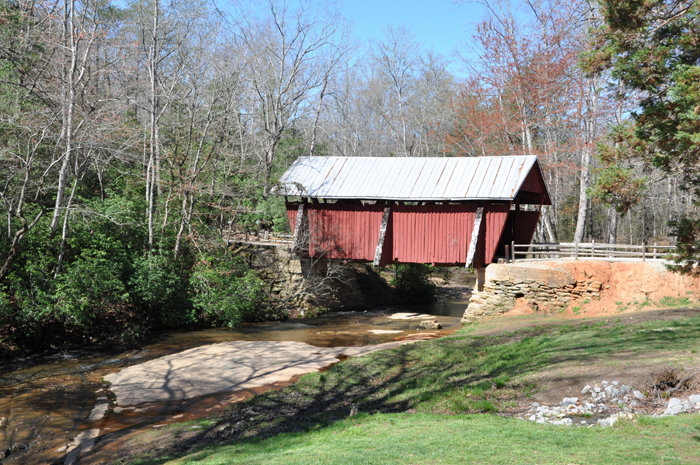 On March 28, 2015 Slobot revisited his beloved Campbell's Covered Bridge.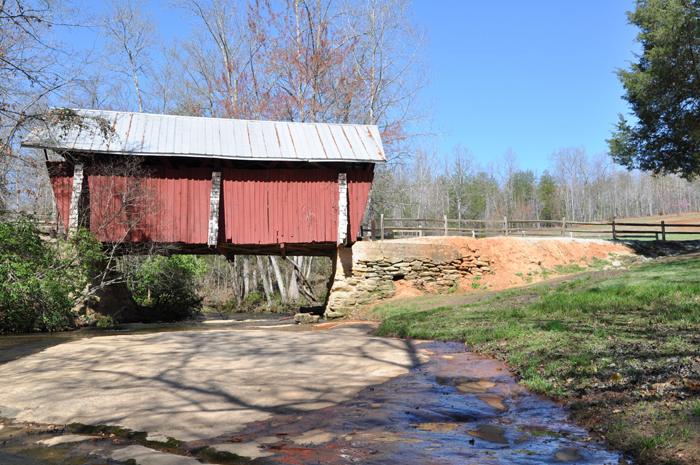 Much had changed since Slobot last visited.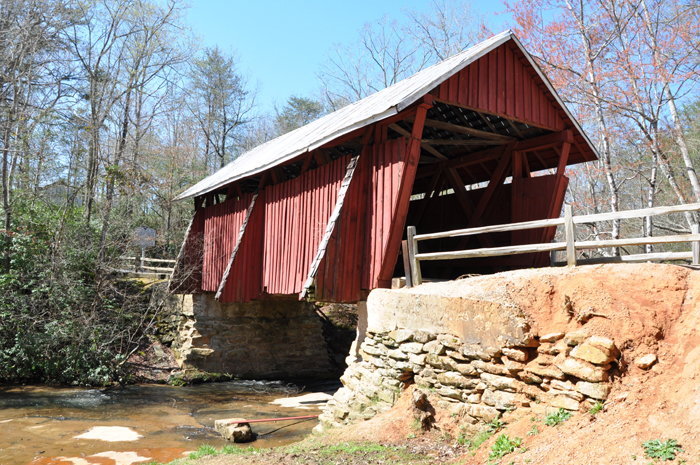 The remains of the Smith's home site, in which Slobot had perched on his last visit, along with the remains of their grist mill and a goodly number of trees and a fair amount of brush had been removed.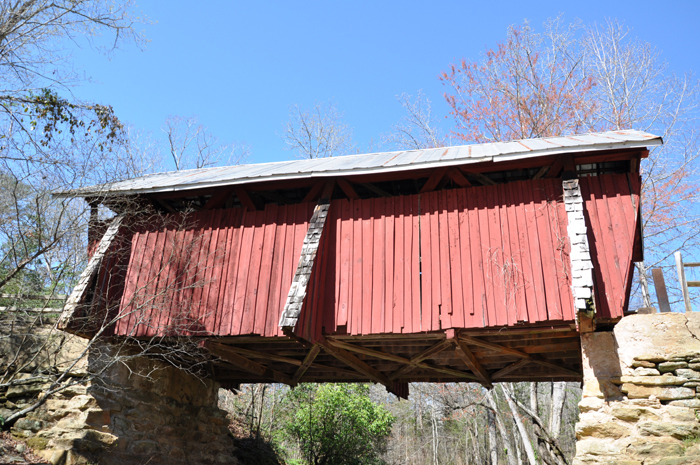 One could finally get a good side-view of the bridge.
The bridge was restored in 1964 and in 1990. It was closed to vehicular traffic in 1984.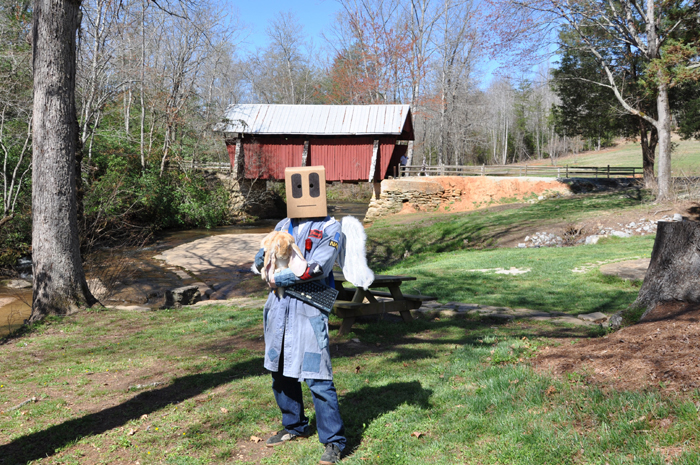 As Slobot explored the property he discovered a sure sign of spring, a rabbit!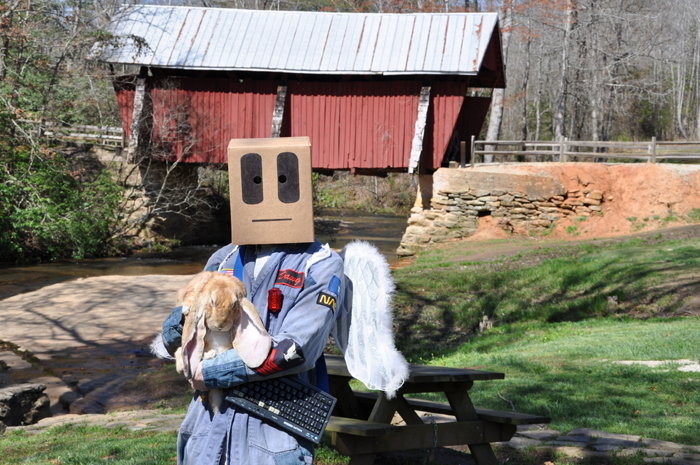 The rabbit was lop-eared and lovely.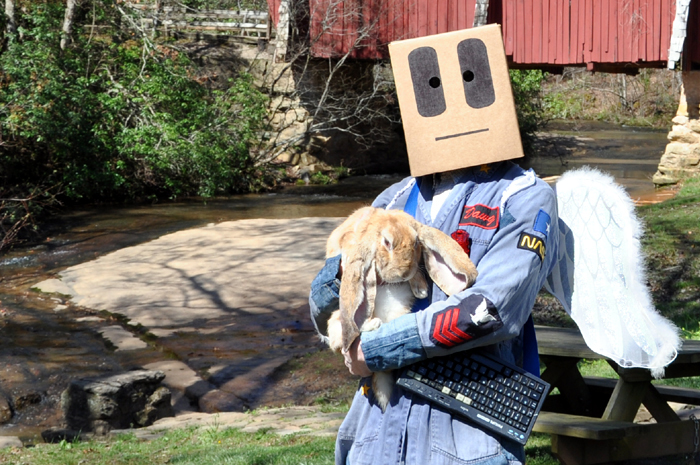 Slobot was glad he had revisited Campbell's Covered Bridge!
Slobot would like to thank Doris Lannon and her Living Collection Animals and YOU!