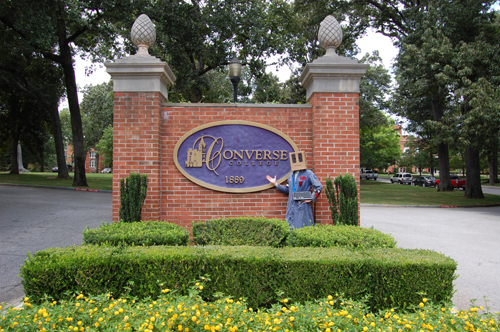 Slobot was hanging out near Converse College when he spied a sign...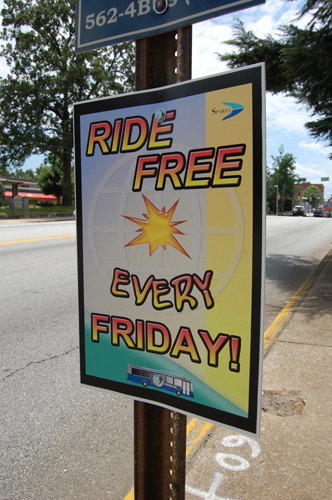 a sign that promised free-ride Fridays.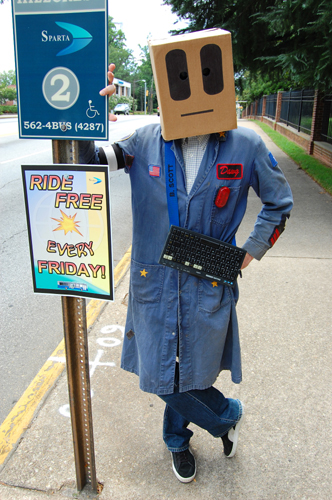 Free is a price Slobot cannot ignore.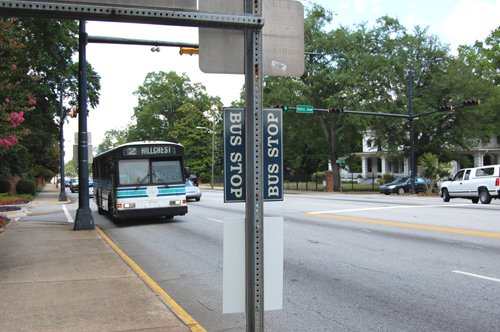 Before long, a bus of the #2 Hillcrest Route came to a stop.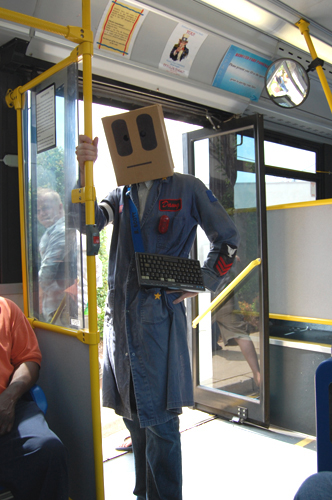 Slobot hopped on and was driven, in air-conditioned luxury,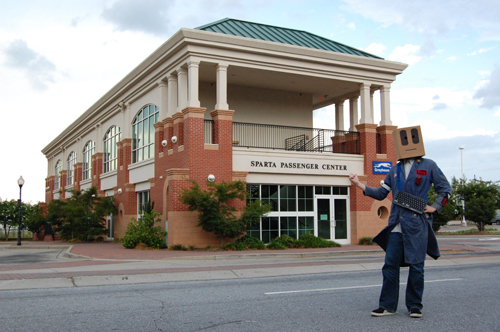 to the SPARTA Passenger Center on North Liberty Street in beautiful Downtown Spartanburg.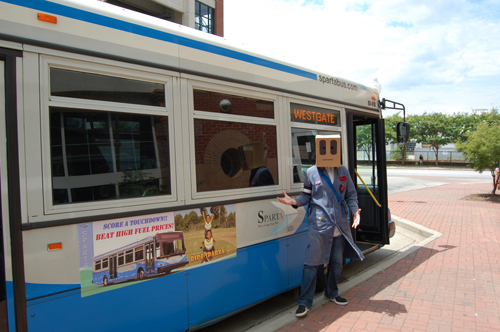 It was there, at the SPARTA Passenger Center,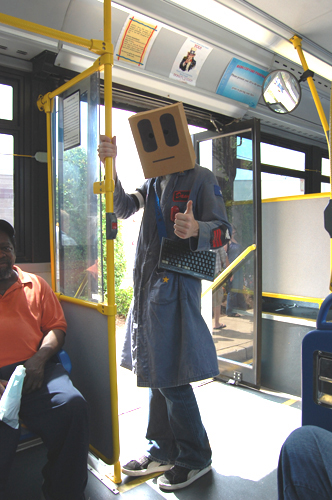 that Slobot boarded a bus...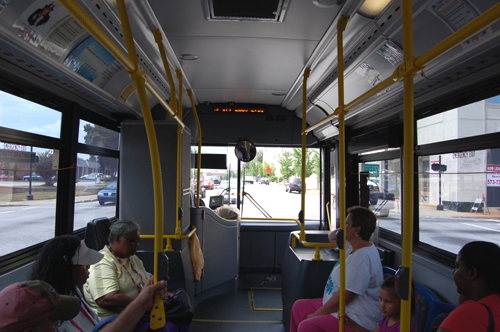 of the the #1 WestGate Outbound Route.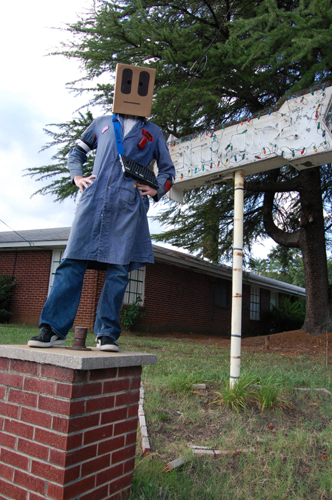 The route took Slobot past the Main Street Motel,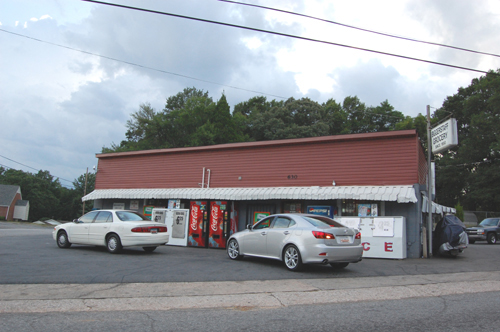 the Bobby Biggerstaff Grocery,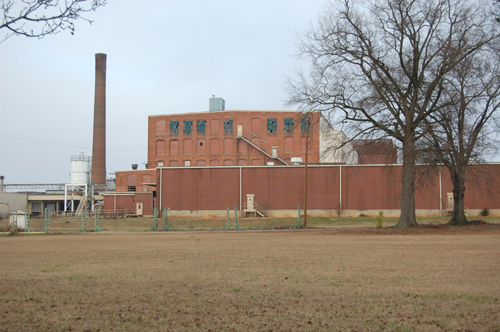 and Saxon Mills.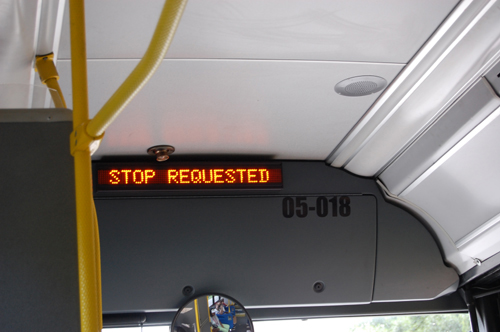 As the bus wound its way through the westside of Spartanburg Slobot grew hungry and so requested a stop.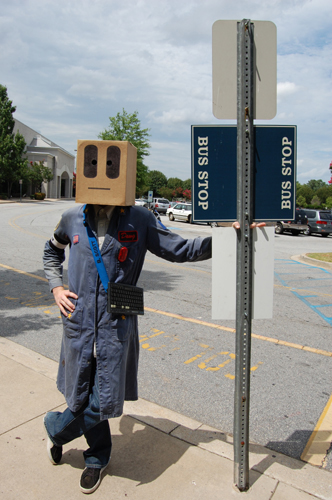 Slobot soon found himself deposited...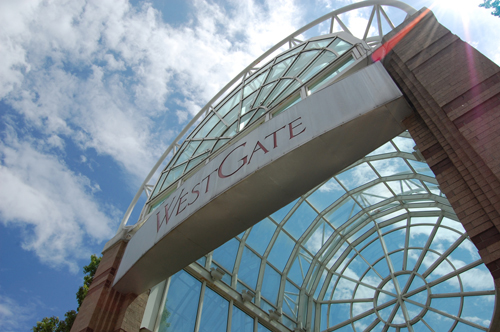 at WestGate Mall!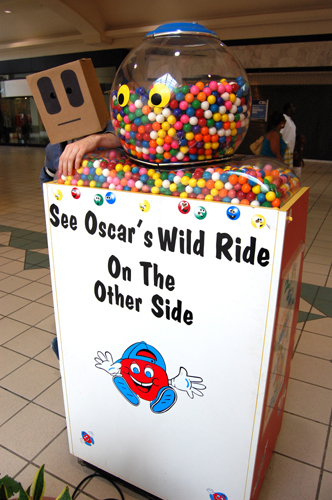 Once inside the mall, Slobot assuaged his hunger with a gum ball.
Slobot stopped at the Pop Shop to ask where he might find a proper meal. Employee Jeremy Kemp was kind enough to point Slobot to the food court...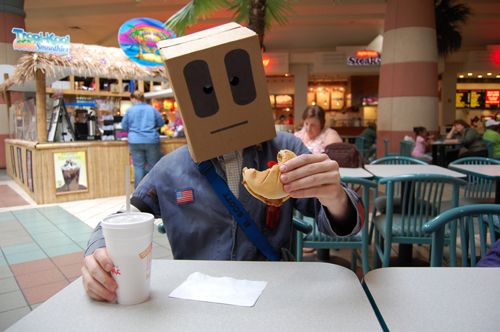 where Slobot grabbed some Chick-fil-A. The crescent shape of Slobot's half-eaten Chick-fil-A Chicken Sandwich made Slobot think of the Moon.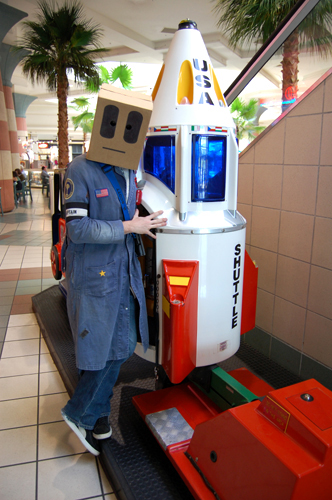 The 40th anniversary of Apollo 11's successful mission to the Moon loomed large, and Slobot could not believe that humans had not yet established a moon base.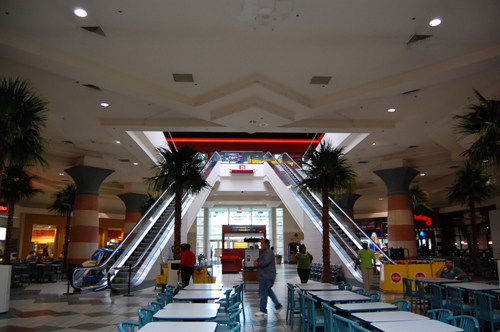 Slobot instinctually and unconsciously looked up, hoping to catch a glimpse of Earth's lone satellite, and, instead, saw escalators that ran to and fro Regal Westgate Mall Cinema 8.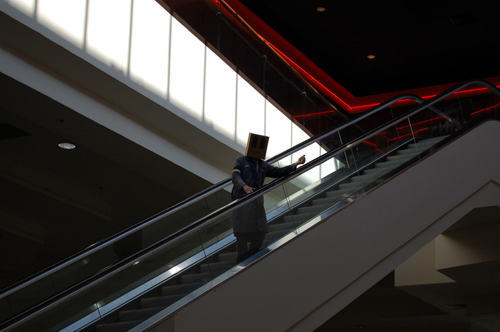 Slobot ascended the escalator and saw that there was a movie entitled Moon playing at the theater. Slobot decided that he must see this film.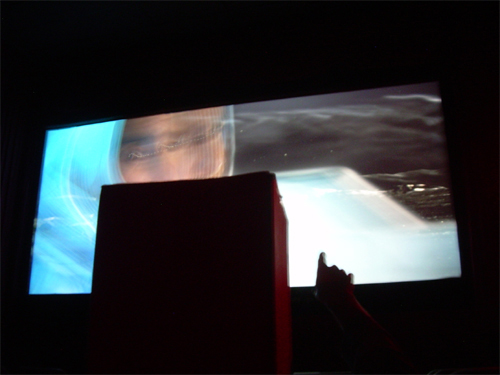 As Slobot sat and sucked in the film...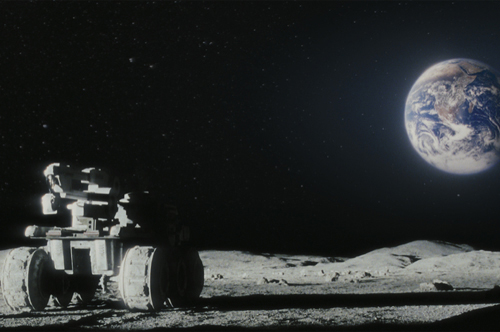 he found himself excited, not only by the movie's premise of a moon base, but also by how humans, on July 20, 1969, first stepped foot upon the Moon.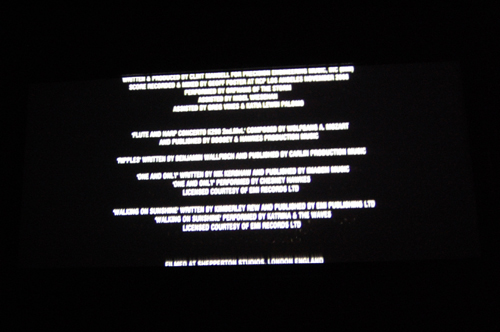 Slobot liked the movie and, what is more, he loved taking the SPARTA to the Moon!
Slobot would like to thank the Spartanburg Area Regional Transit Agency (SPARTA), NASA, the Pop Shop, Jeremy Kemp, Regal WestGate Mall Cinema 8, Duncan Jones, Sam Rockwell and YOU!