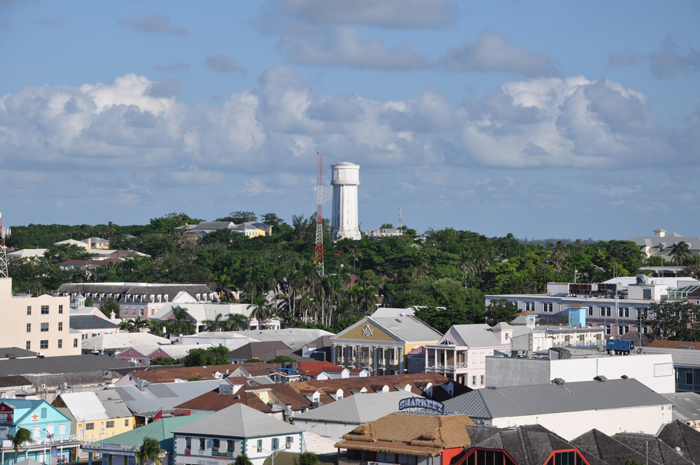 Slobot, having arrived in Nassau, made his way inland, towards Bennet's Hill.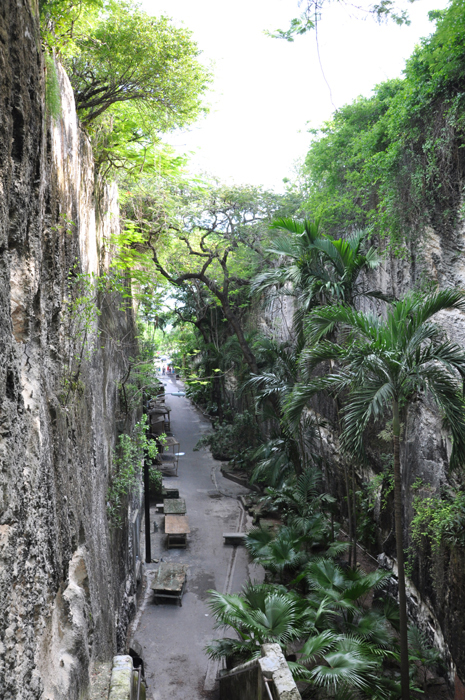 To get to the top of Bennet's Hill Slobot used the Queen's Staircase.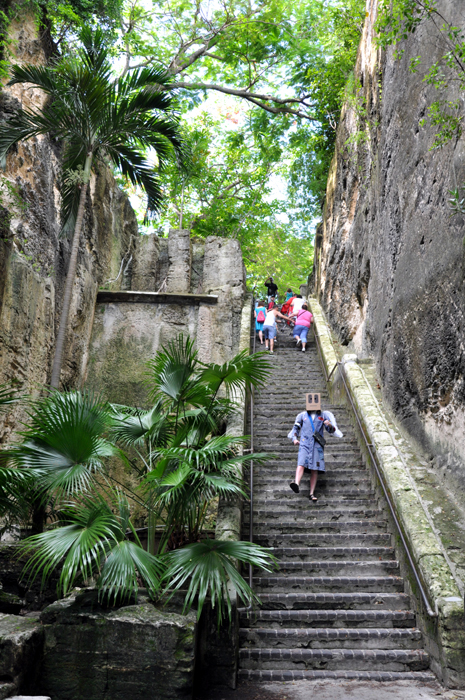 Carved out of calcareous stone, the 102 foot staircase provides easy access to both Bennet's Hill and Fort Fincastle.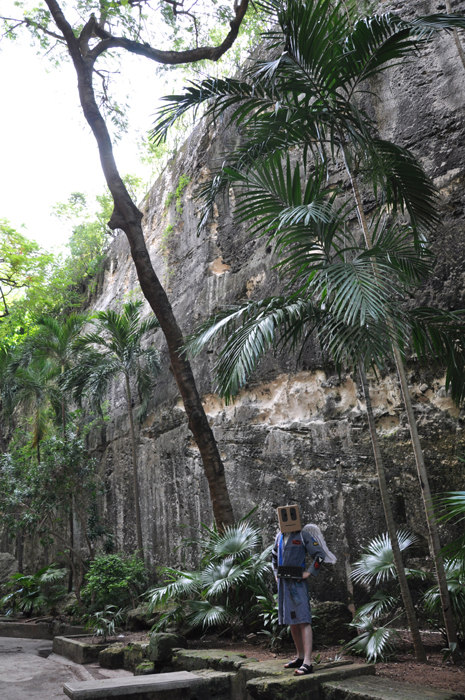 The staircase is said to have originally been 64 steps (one for each of Queen Victoria's nearly 64 year reign). Over the years, however, two steps would be added to the top and one would be paved over at the bottom, leaving a total of 65 steps.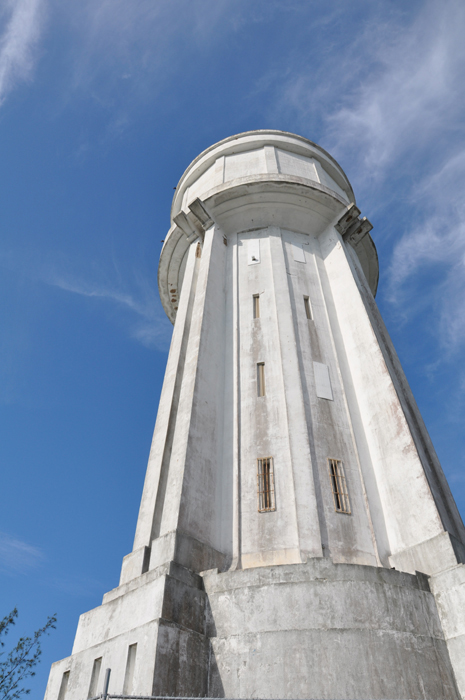 Slobot climbed those 65 steps and soon discovered a 126 foot tall water tower. The concrete tower had been built in 1928 in order to supply water and water pressure to the city of Nassau.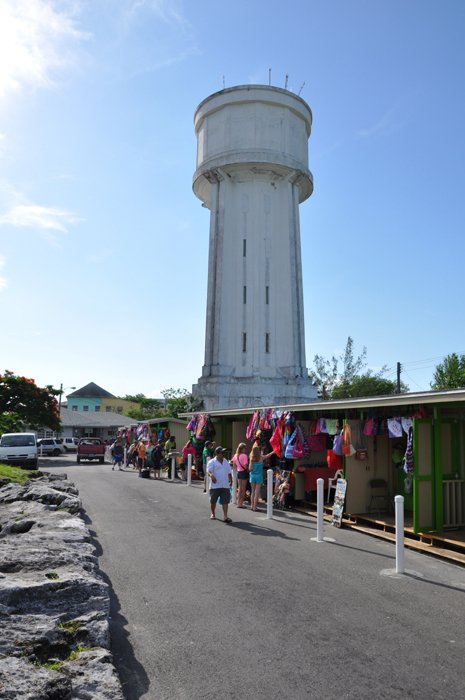 Today the tower dominates the landscape, rising to some 216 feet above sea level.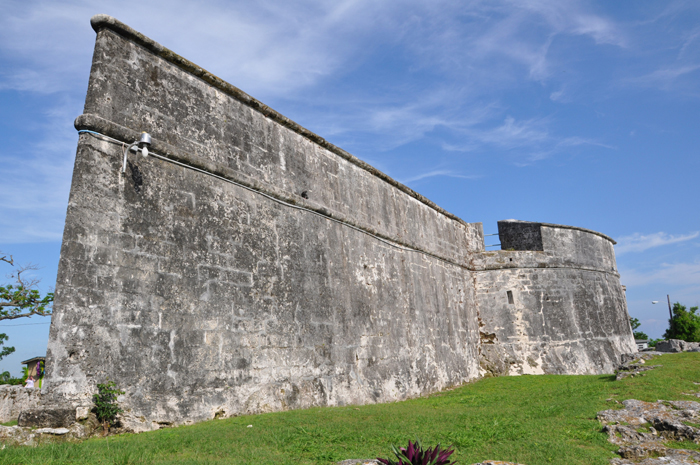 Also upon Bennet's Hill sits the colonial Fort Fincastle, built in 1793 by John Murray, 4th Earl of Dunmore, then Royal Governor of the Bahamas.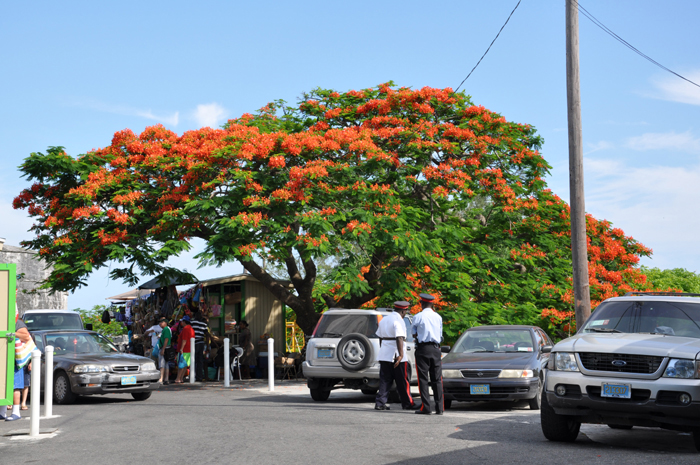 Soldiers, however, no longer guard the hill, that job today belongs to the Royal Bahamas Police Force.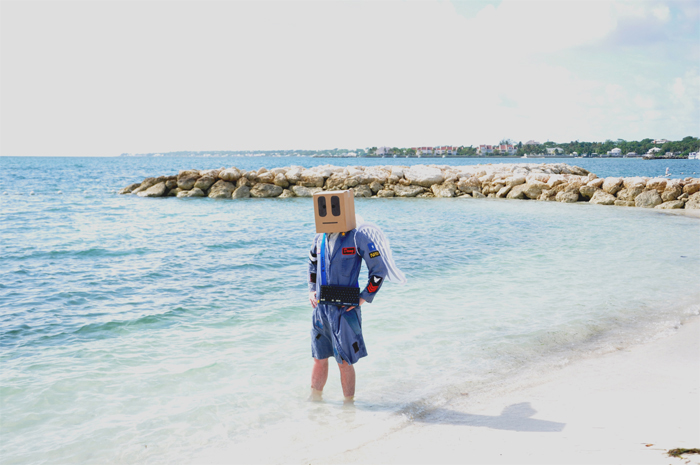 From Bennet's Hill Slobot made his way back to the beach. Slobot was impressed by the fact that, while the Bahamas is not technically in the Caribbean Sea,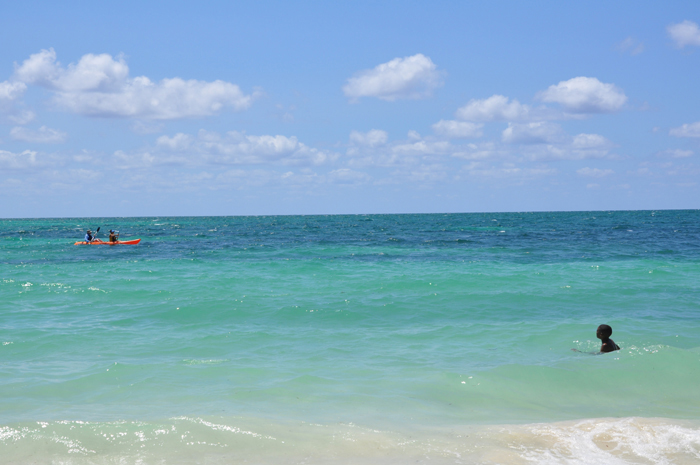 it does have the beautiful clear water of that sea.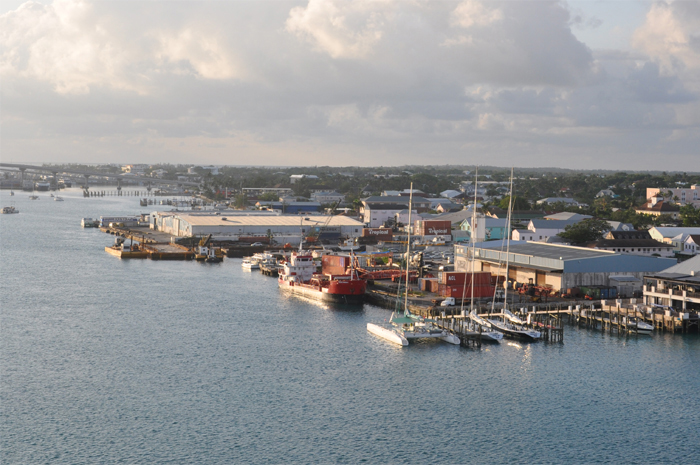 Slobot wanted to explore this beautiful water and so sought, and found a catamaran.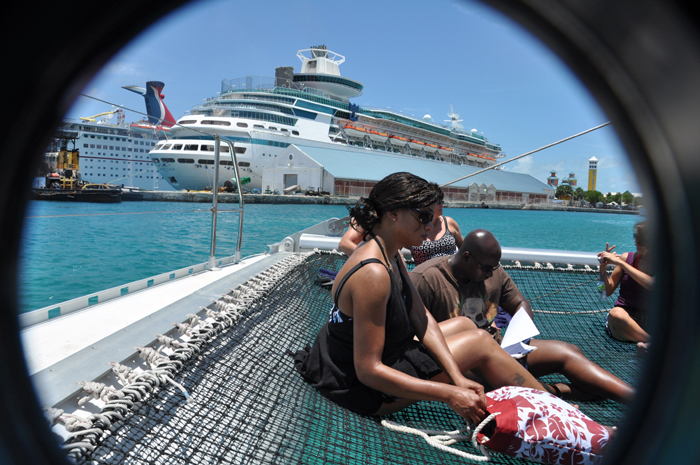 Slobot was soon aboard the catamaran, and preparing for a good snorkel.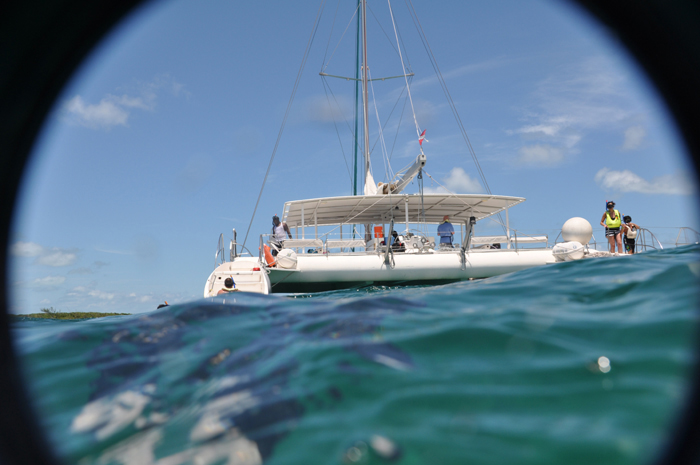 In short order Slobot was off the boat...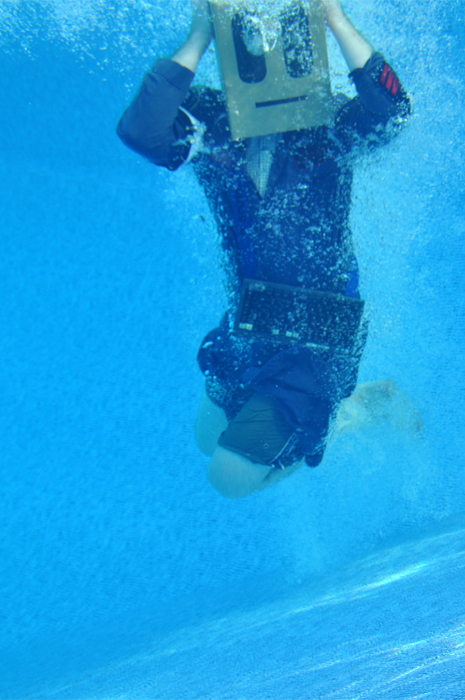 and in the water...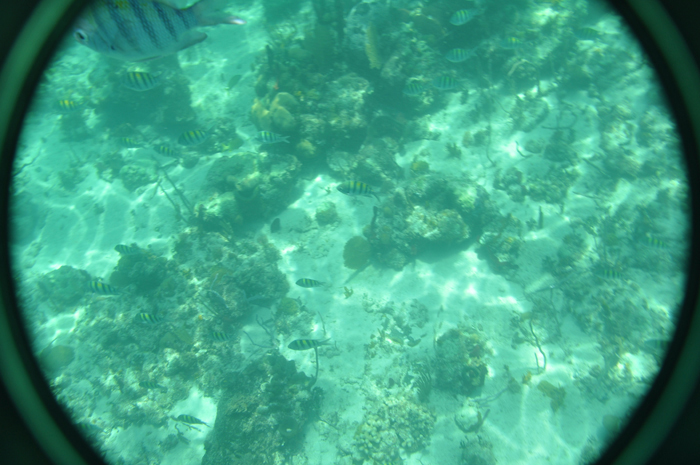 swimming above both coral and cordial fish.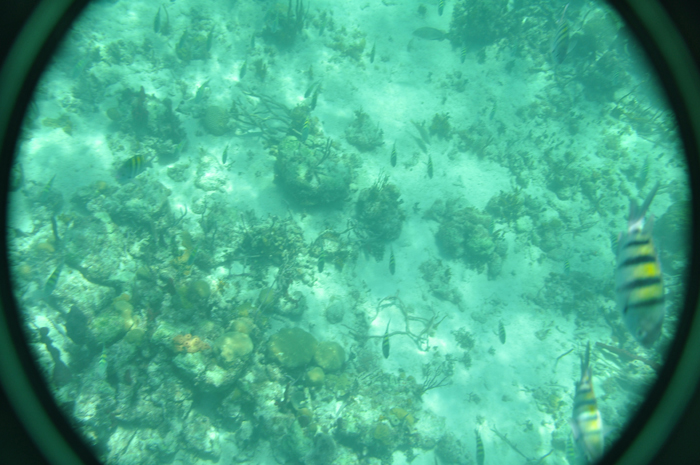 So cordial were the fish...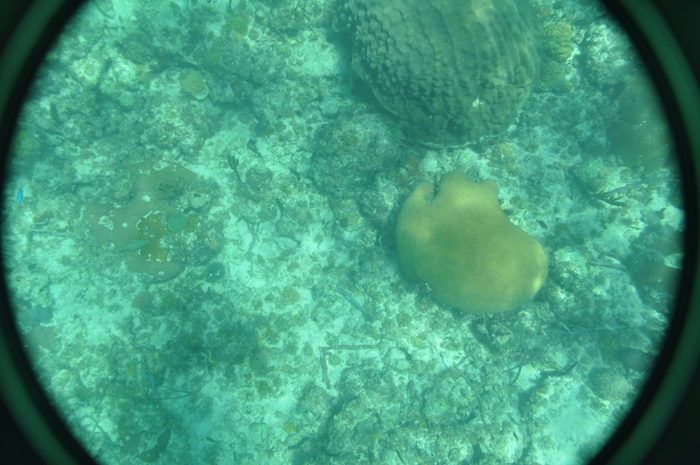 that they nibbled on Slobot's fingers and toes!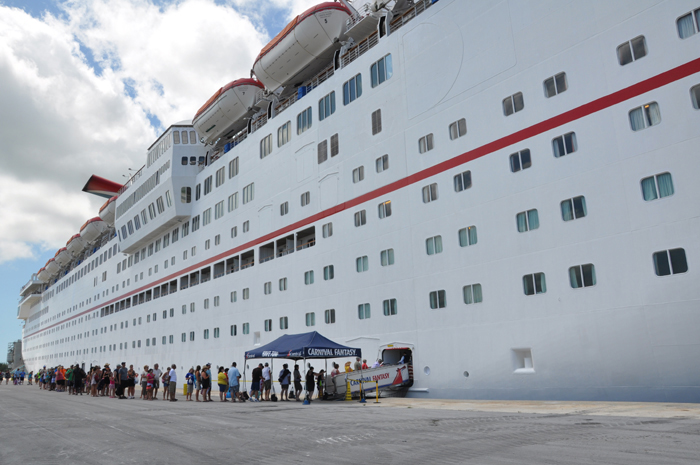 After his dive Slobot returned to the Fantasy...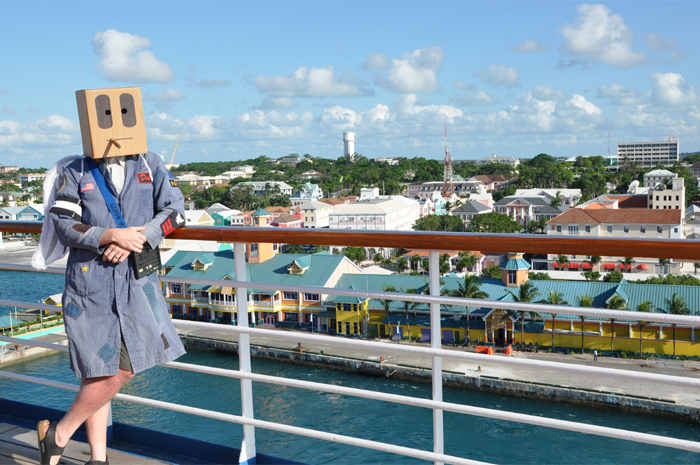 where he enjoyed a nice cigar.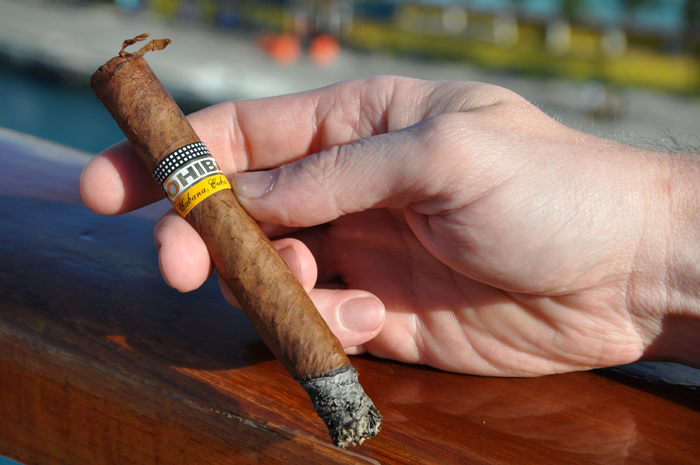 Since Slobot was in the Bahamas, and the Bahamas has no embargo on Cuba, Slobot was able to enjoy a fine Cuban cigar.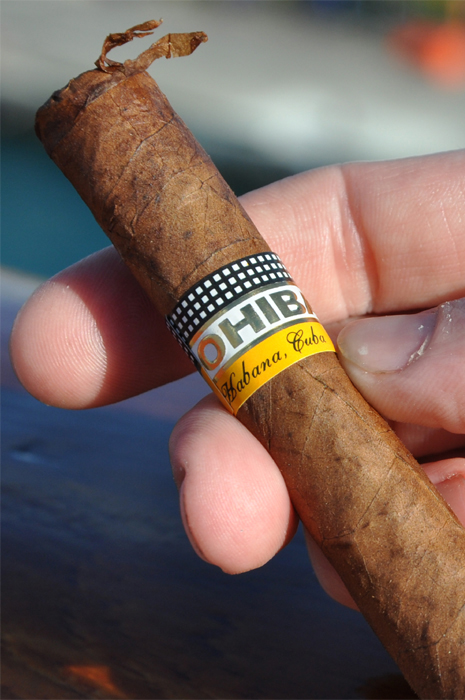 The cigar in question was a Cohiba. Cohibas were originally manufactured for Fidel Castro and other high-level officials of the Cuban Communist Party.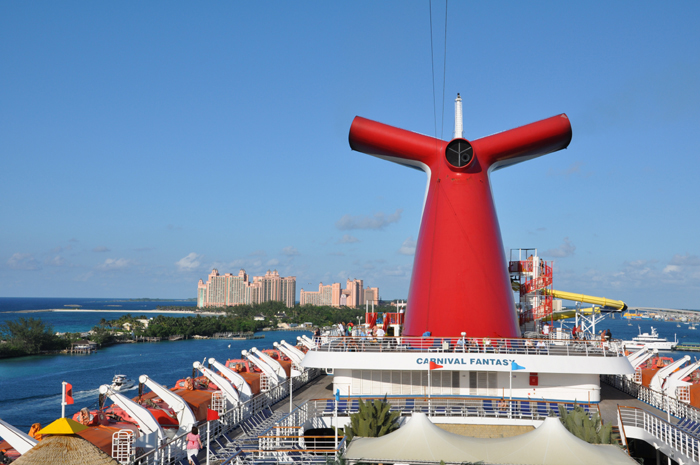 So Slobot was partying like a communist as the Fantasy departed...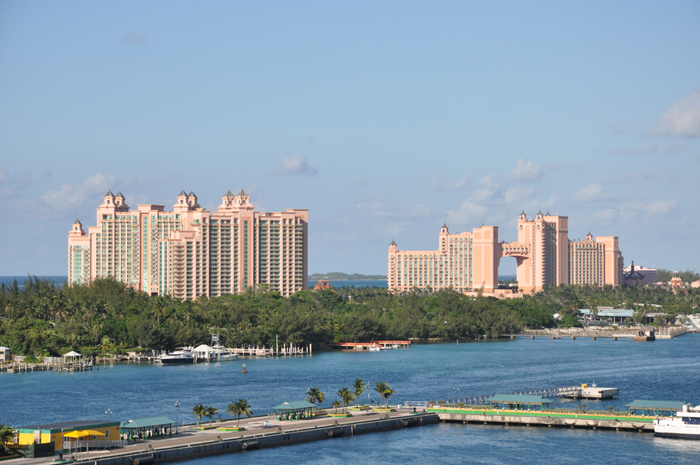 leaving the bourgeois Atlantis Casino in its wake.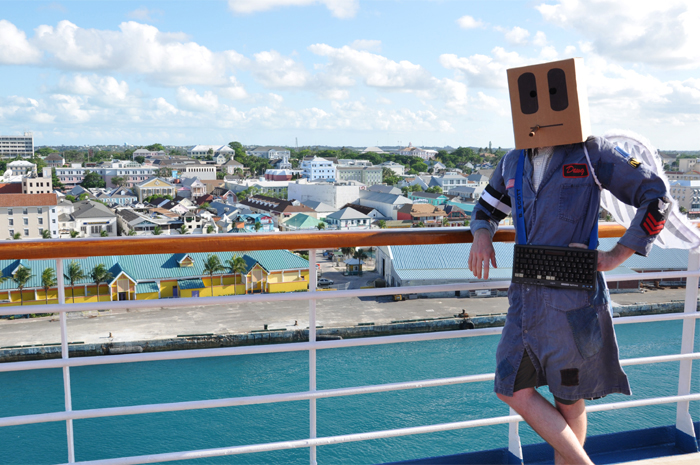 Slobot had a great time in the Bahamas!
Slobot would like to thank Carnival Cruise Lines, the staff of the Fantasy, the people of the Bahamas and YOU!