Slobot goes to the Bahamas, pt. 01!
It was a hot day in Charleston, South Carolina.
It was so hot, in fact, that Slobot just had to take off his pants.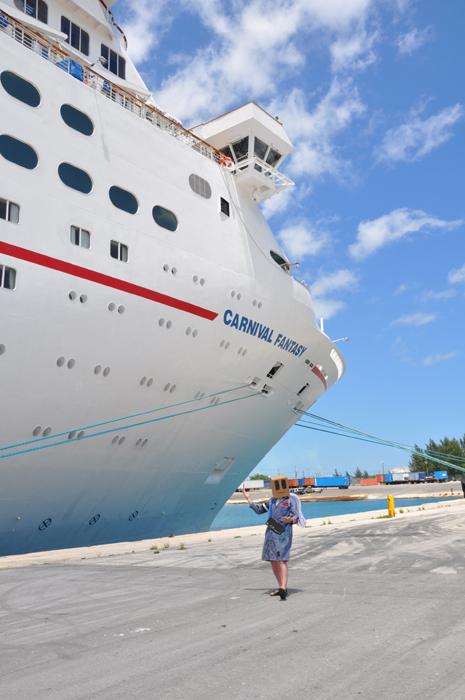 It was then that Slobot spotted a cruise ship, Carnival Cruise Lines' Fantasy.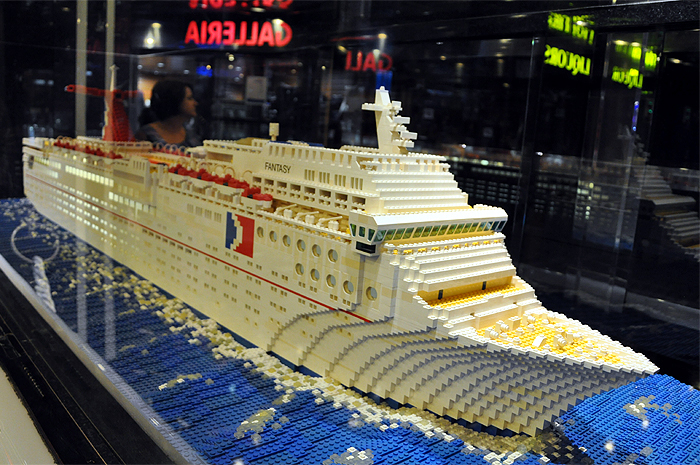 The Fantasy was built in Finland and made her maiden voyage in 1990. The oldest of Carnival's ships, the Fantasy is 855 feet long and some 10 stories tall. She has been serving the port of Charleston since 2010.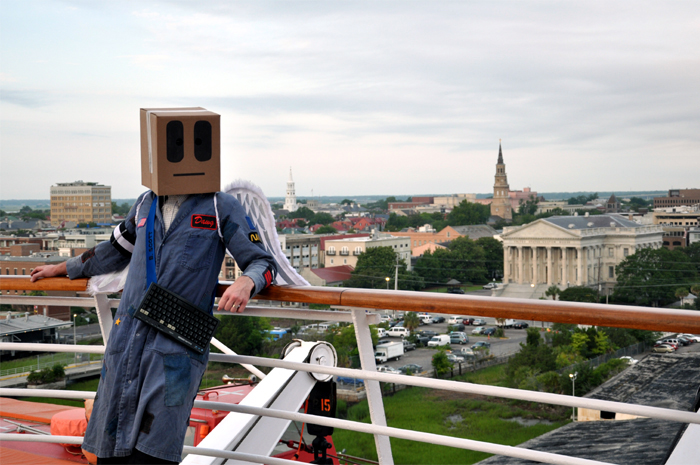 Slobot stowed himself aboard...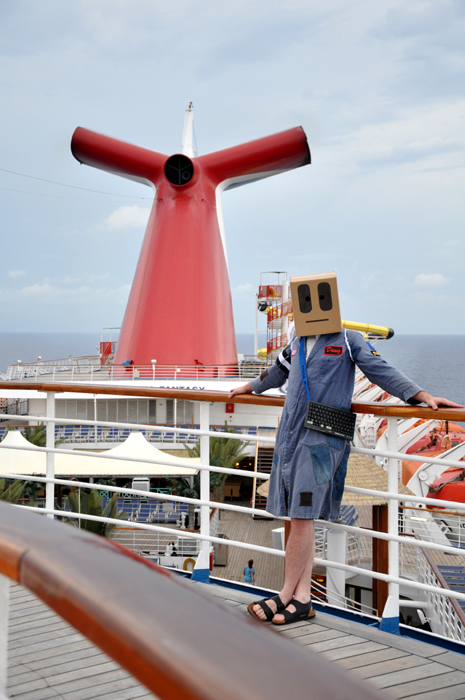 and soon Charleston was far, far behind him.
The water turned from green to blue and Slobot could see that it would be smooth sailing.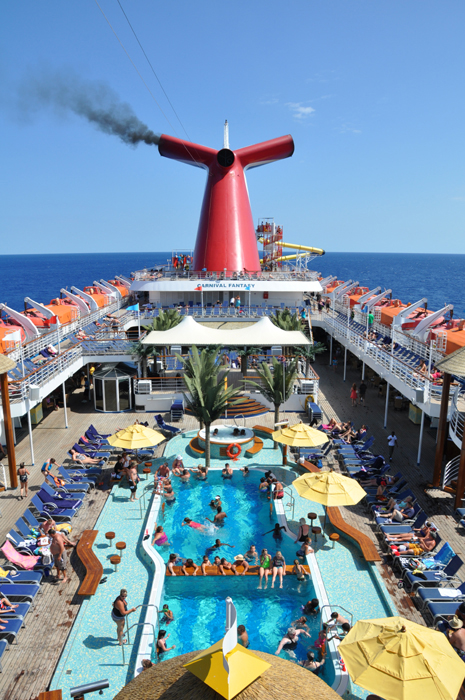 Below Slobot frolicked some of the ship's 2000+ passengers.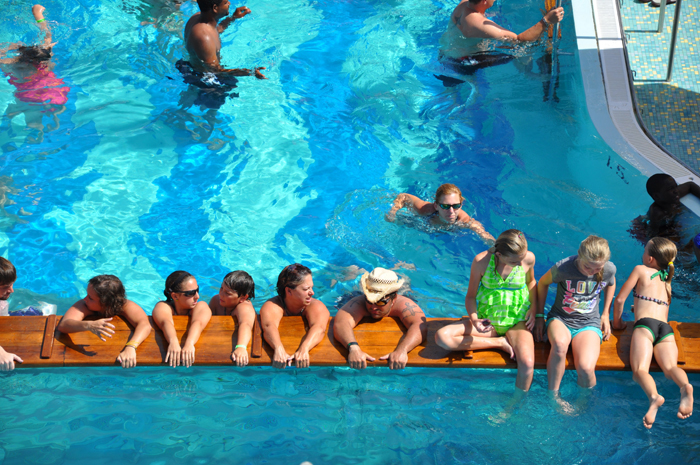 They enjoyed splishing and splashing in the salt-water pool...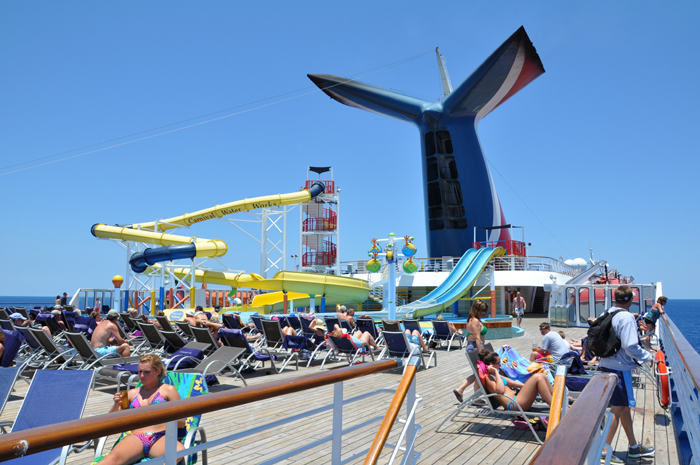 and soaking up rays on the Verandah Deck.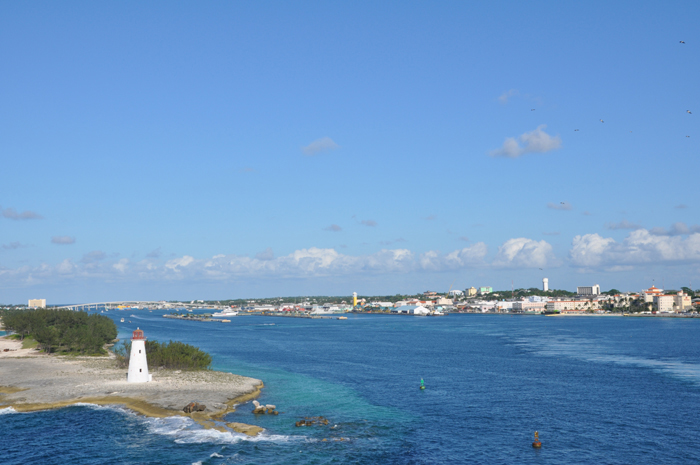 Two mornings later Slobot would awake to see the Hog Island Lighthouse that marks the western end of Paradise Island (formerly Hog Island).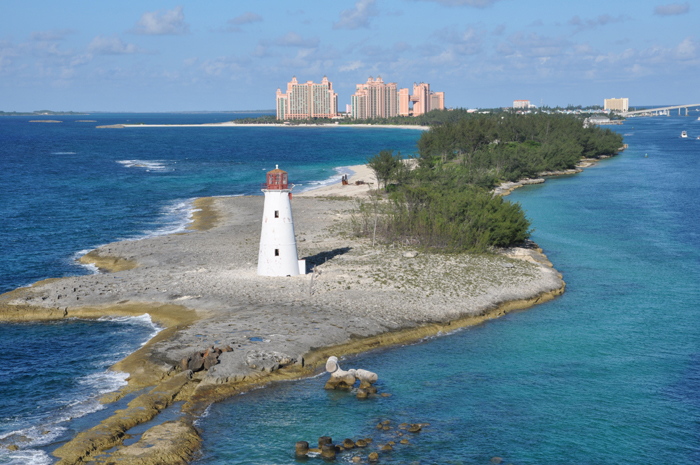 The Hog Island Light was built in 1817, making it some 200 years older than the Atlantis Paradise Island resort in the background.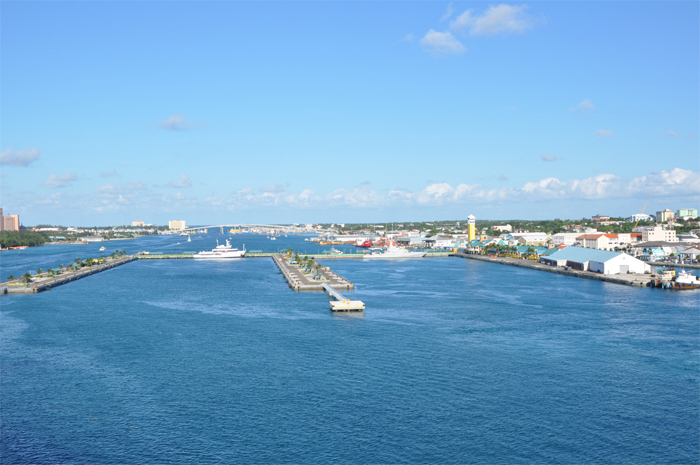 The Fantasy pulled into Prince George Wharf,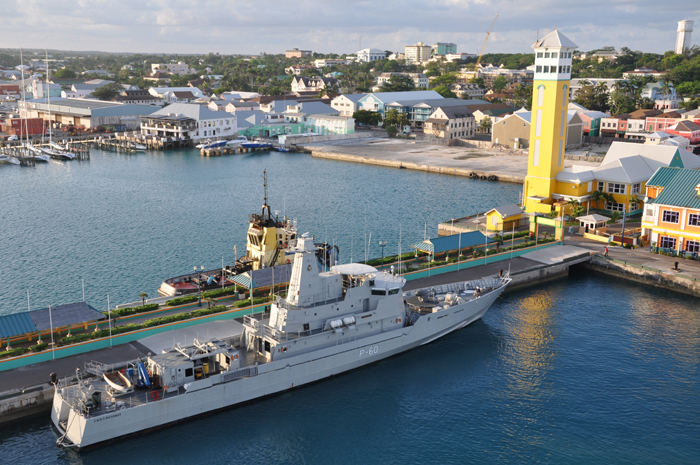 which is guarded by Her Majesty's Bahamian Ship Bahamas (P-60).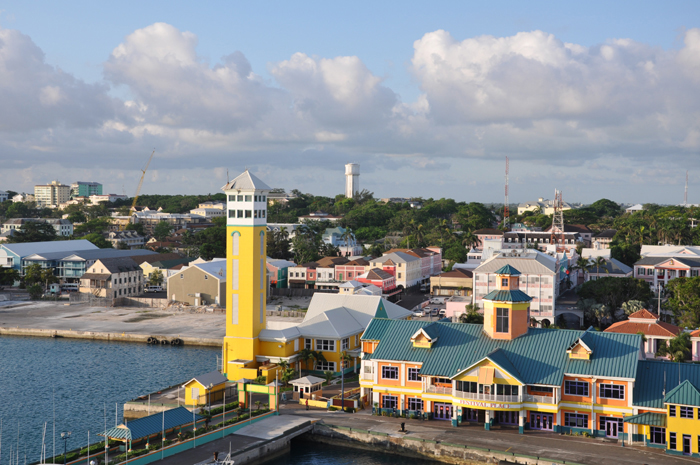 Slobot would soon disembark and, after making his way through the gauntlet that is Festival Place, head inland.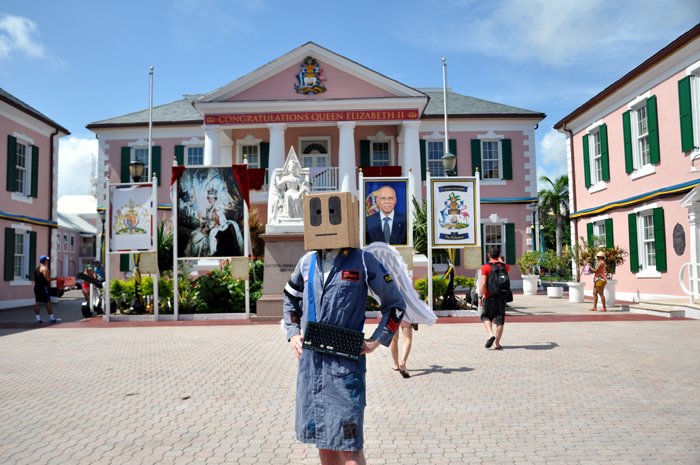 There Slobot discovered Parliament Square, where the government of the Bahamas is centered.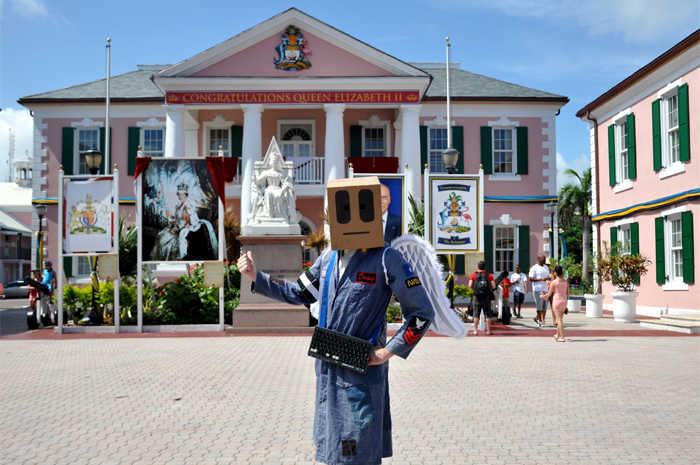 The upper chamber of the Bahamian Parliament is dubbed the Senate and the lower chamber the House of Assembly.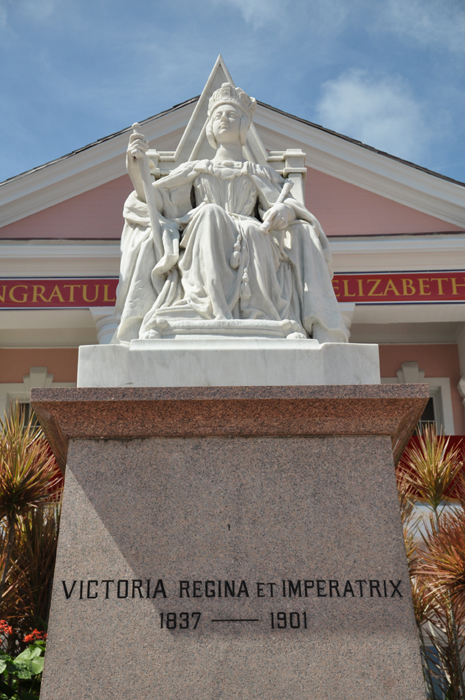 Outside of the Bahamian Parliament stands a statue of Queen Victoria, the longest-reigning British monarch.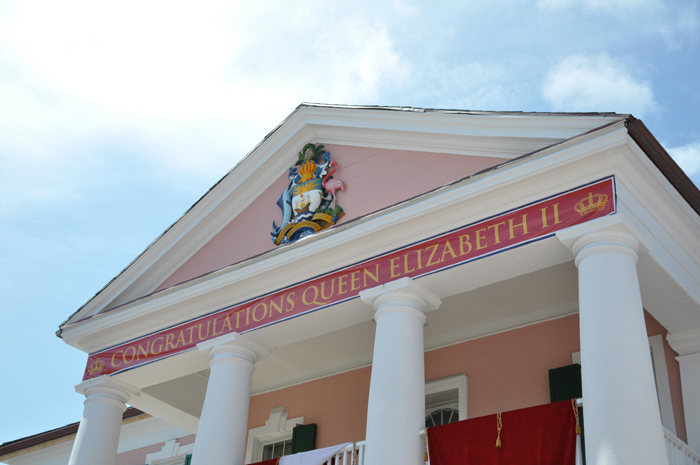 While the Bahamas has been independent since 1973 it remains a member of the Commonwealth of Nations and recognizes Queen Elizabeth II (the second longest-reigning British Monarch) as head of state.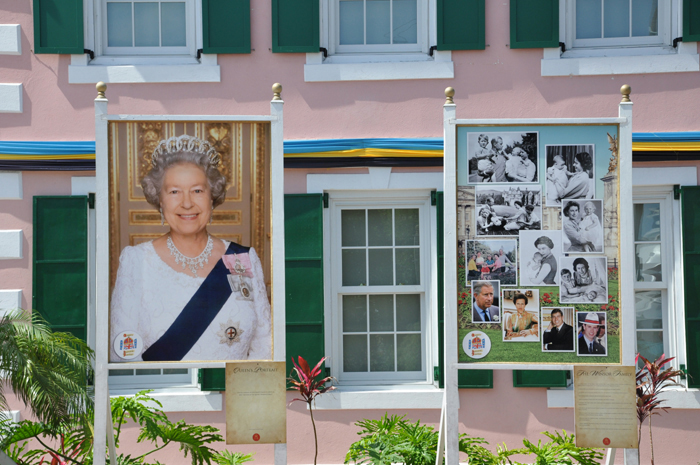 During Slobot's visit the Bahamas was celebrating the Queen's diamond jubilee.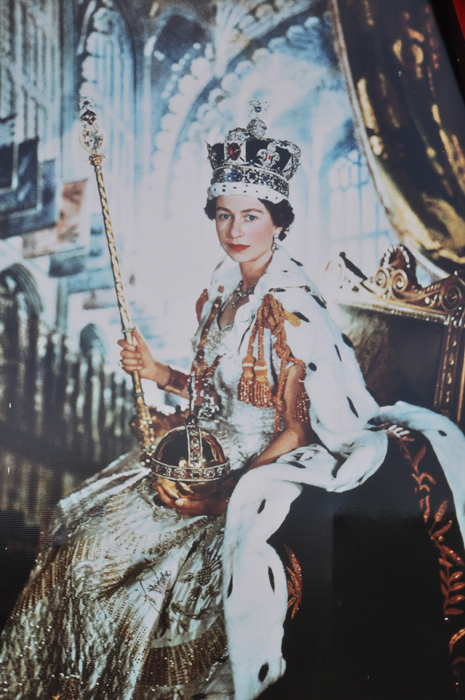 Slobot thought that Queen Elizabeth II used to be kind of a babe.
Another reminder of the Bahamas' colonial legacy, besides the fact that Bahamians drive on the left side of the road, are the British inspired mailboxes (AKA "pillar boxes"). Slobot wondered if Danger Mouse and Penfold lived in the mailbox.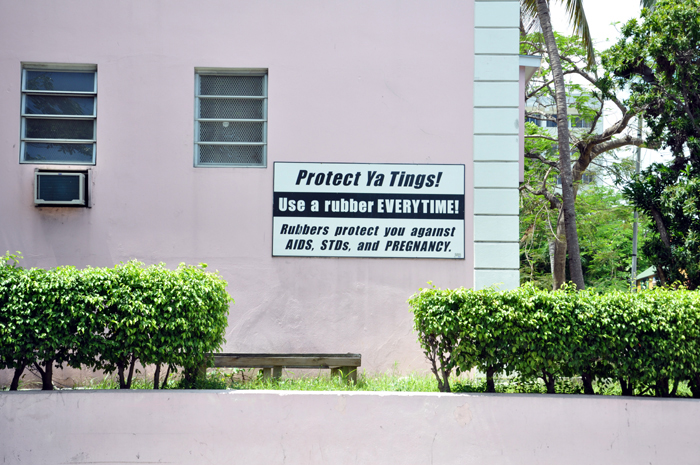 Near the Supreme Court of the Bahamas Slobot spotted this sign. Slobot agreed with its sentiment but had to laugh at its phrasing.
Stay tuned for part two of Slobot's adventure to the Bahamas!