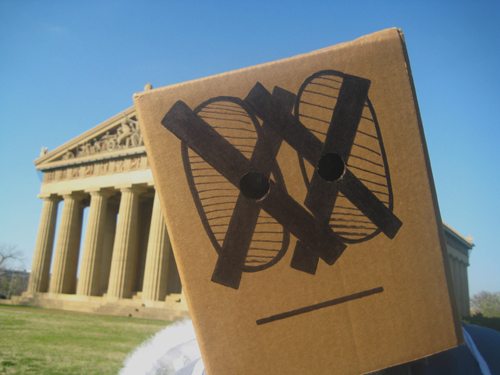 Slobot didn't know what hit him...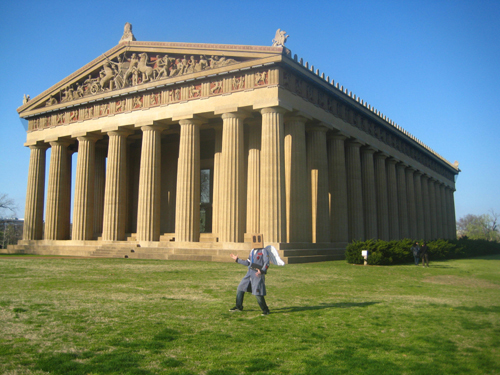 but it - whatever it was - had apparently knocked Slobot clear back to the times of the ancients...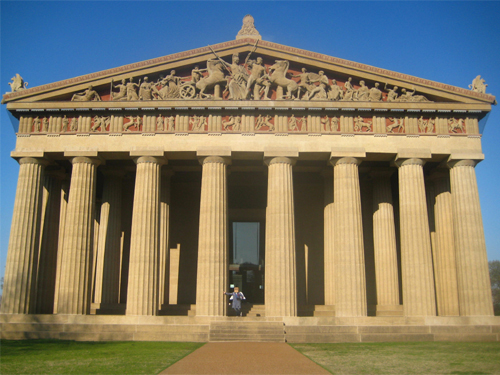 for Slobot found that he surely stood among mighty Doric columns...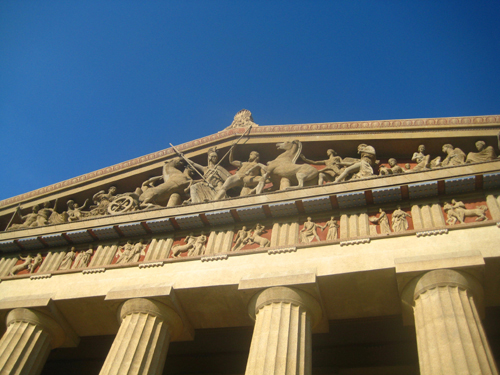 of what appeared to be a pristine Parthenon!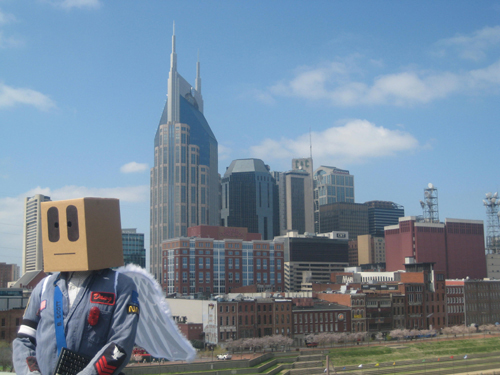 But Slobot was not in ancient Athens, he was in downtown Nashville, Tennessee - Music City, USA!
In Music City Slobot stumbled upon Jack White's Third Man Records!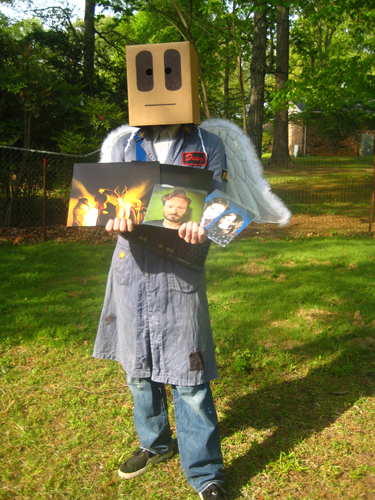 Slobot had clearly caught the Music City bug and so soon found himself hoarding...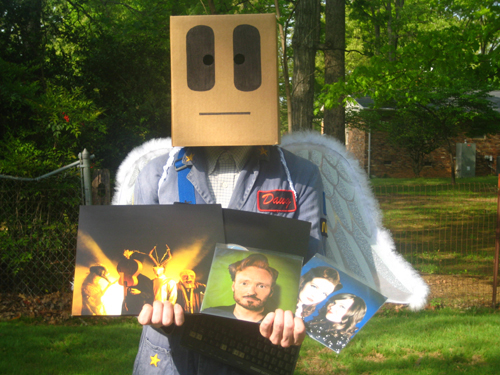 some serious Third Man vinyl...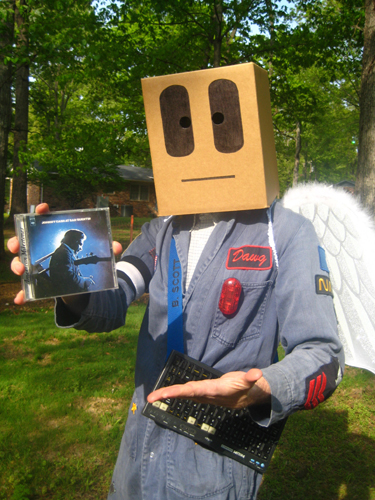 and a Johnny Cash CD (from Grimey's).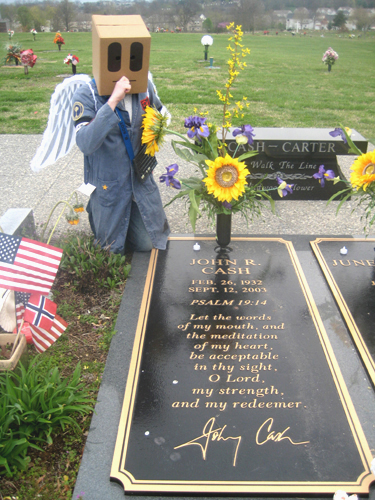 Johnny Cash rests in eternal peace in Hendersonville Memorial Gardens, just outside of Nashville.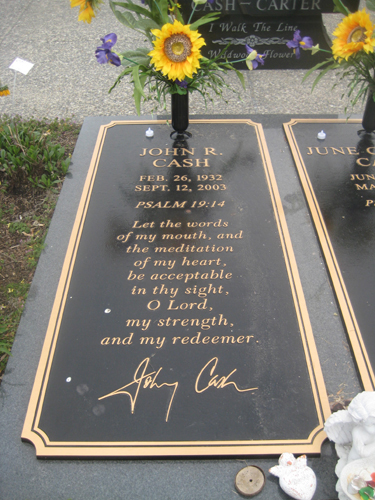 Cash's eternal repose stands in contrast to some of the more rambunctious years of his life.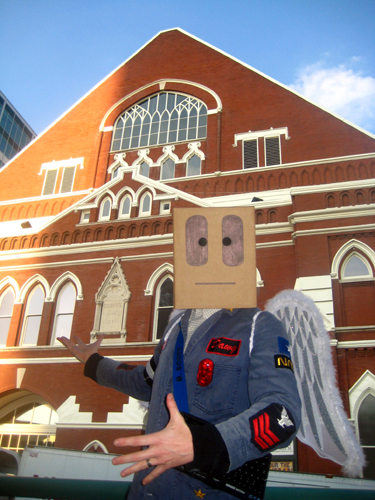 In one of those years, 1965, Johnny Cash allegedly smashed the stage lights...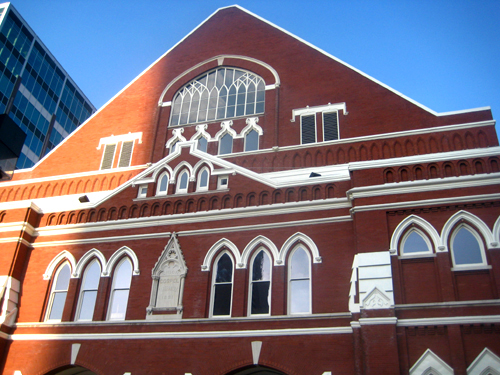 of the Grand Old Opry (then located at what is now the Ryman Auditorium).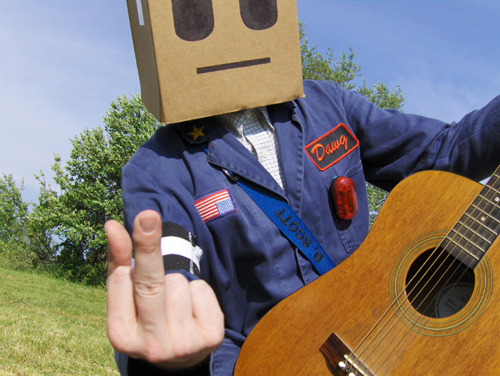 In another rambunctious year, 1969; Cash gave a much celebrated finger to a cameraman during his At San Quentin performance.
Cash's raucous ways would be tempered by his wife of of 35 years, June Carter Cash.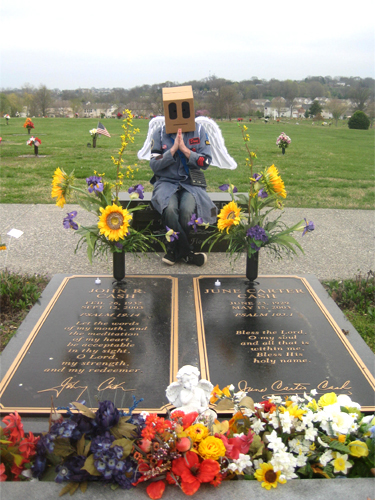 They rest at each other's side in Hendersonville Memory Gardens.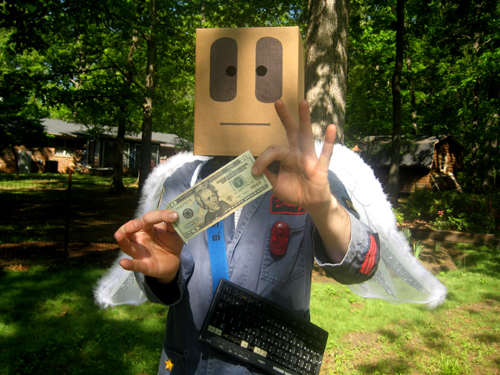 Also at rest in Nashville is none other than the seventh President of the United States of America, Andrew Jackson!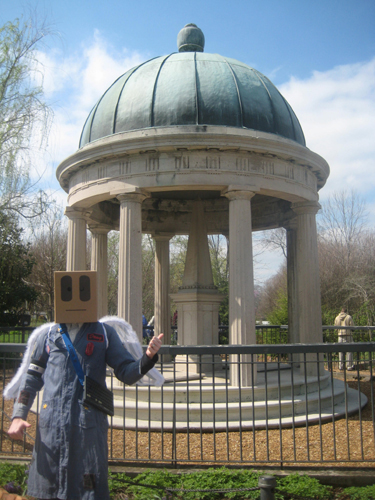 Andrew Jackson, born in the Waxhaws of either North or South Carolina...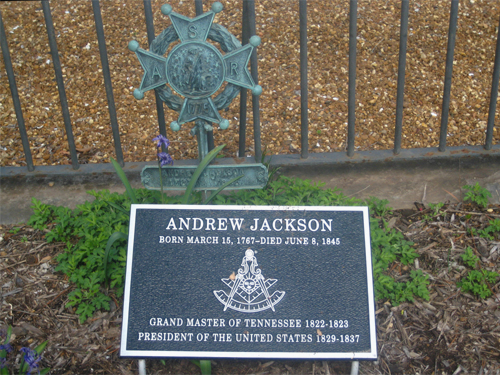 on March 15, 1767.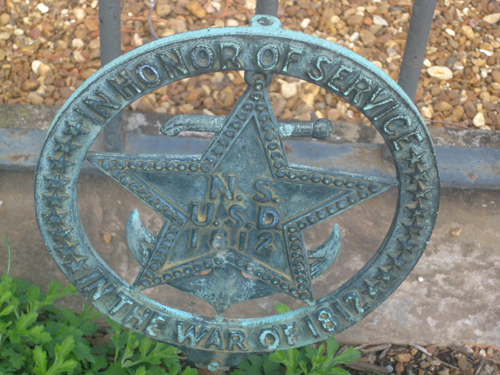 At the age of 13 Jackson would begin a lengthy military career by serving as a Patriot courier in the American Revolutionary War. Jackson would raise through the ranks in later conflicts such as the War of 1812 and the First Seminole War. Politically Jackson's star would also be on the rise, serving in both the House and Senate. Jackson would, after serving two terms as POTUS, retire to the Hermitage, where he would pass away on June 8, 1845.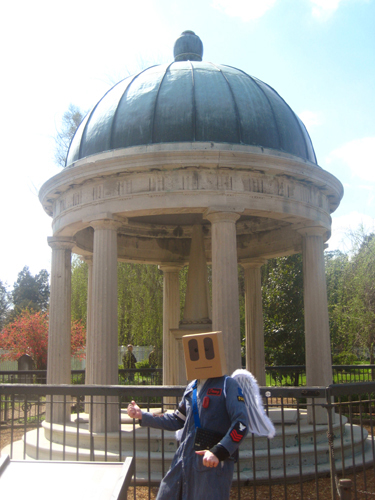 Today he and his wife rest in eternal peace at the Hermitage in Nashville, Tennessee!