Slobot About Town CXXXIII:
Slobot visits the Historic Homes of Spartanburg, pt. 7!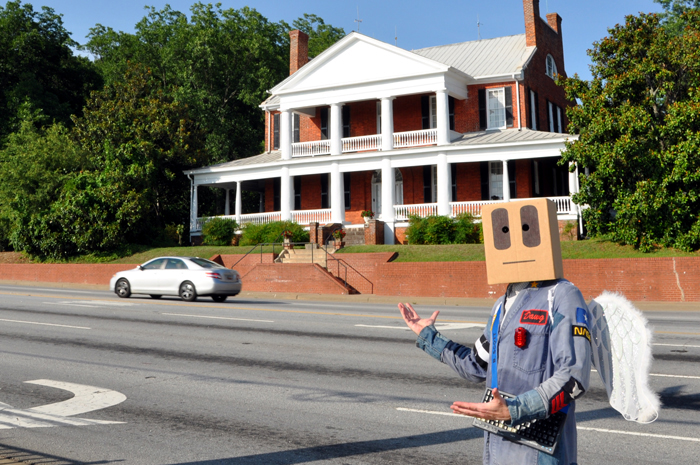 One of the most storied homes in Spartanburg is the three-story Foster's Tavern.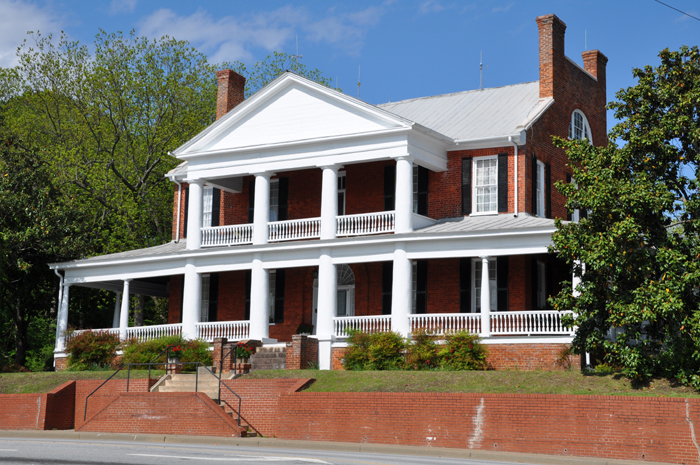 Foster's Tavern was built by Anthony Foster during the years of 1801 to 1807. At the time of its construction, the public house sat at the intersection of what were then the old Pinckneyville and Georgia roads. Today it sits at the intersection of highways 56 and 295.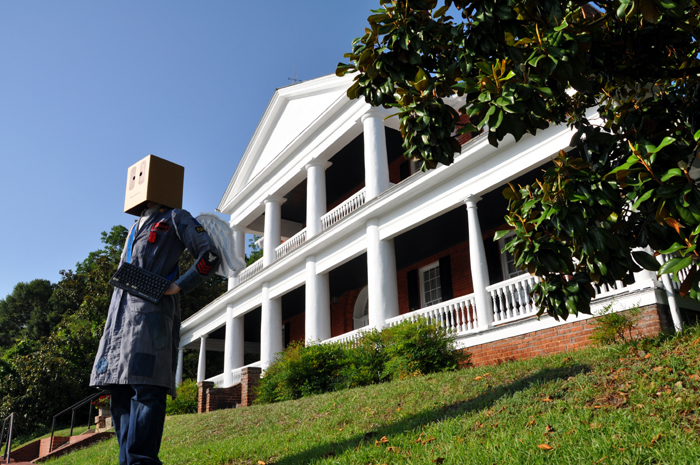 Bricks for the home were made on-site, and the all-brick exterior is some 16-24 inches thick!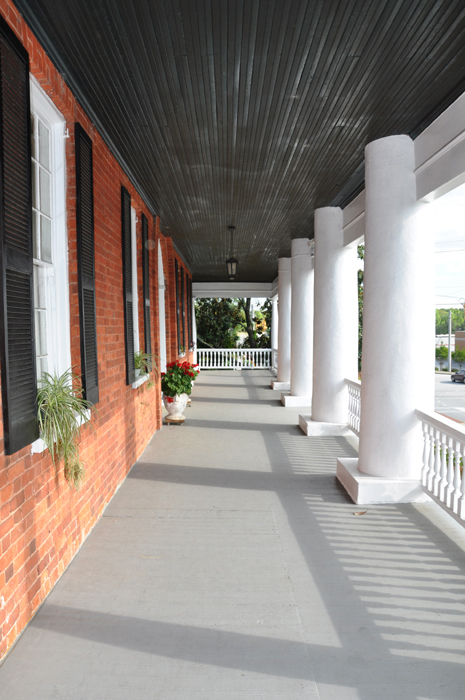 Columns were added to the house in 1845 with piazzas following in 1915.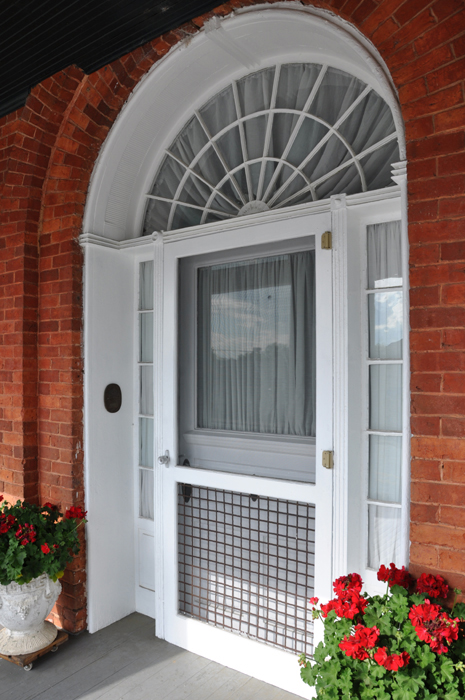 Foster's Tavern was a particularly popular stagecoach stop for riders destined for Glenn Springs.
Once through this door, though, travelers were separated by gender,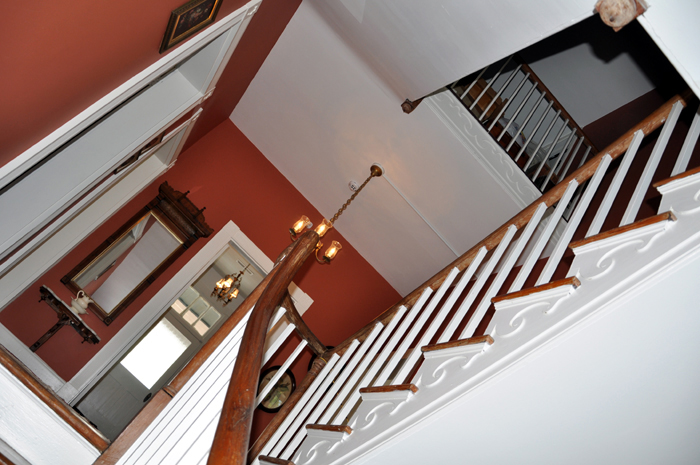 with men using the forward stairs to access their rooms...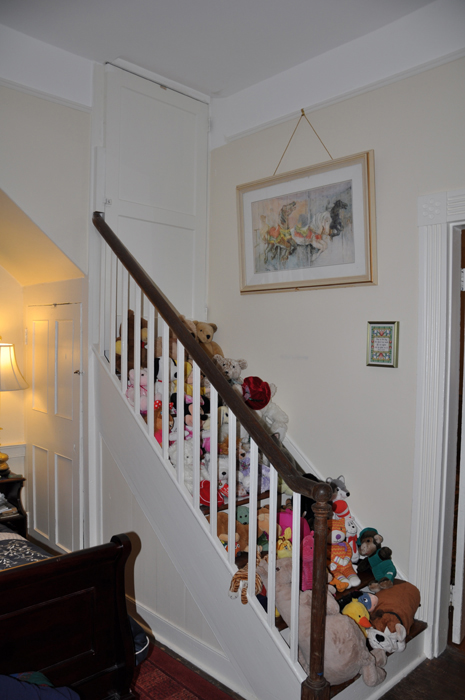 and women using the rear stairway. The stairway to the women's rooms was well-guarded. Today it remains well-guarded... by stuffed animals!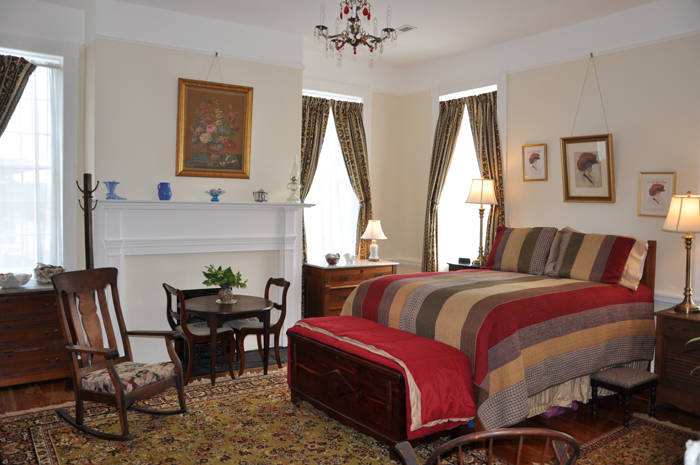 Up the forward stairway Slobot found the men's rooms. These rooms have hosted a few notable men.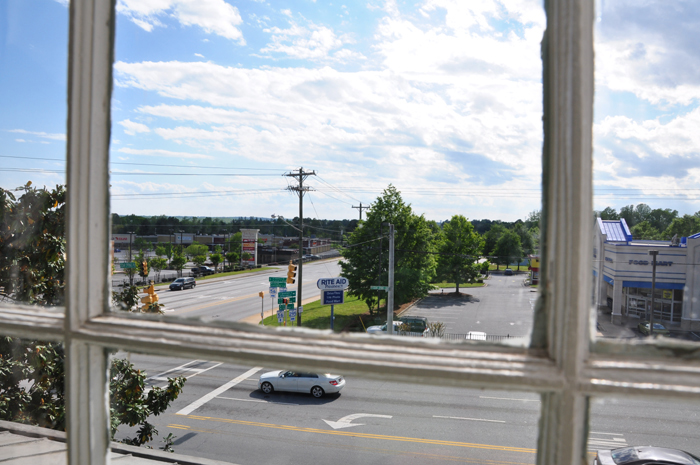 One of those men was Bishop Francis Asbury, who noted a stay at the Tavern in an 1810 diary entry.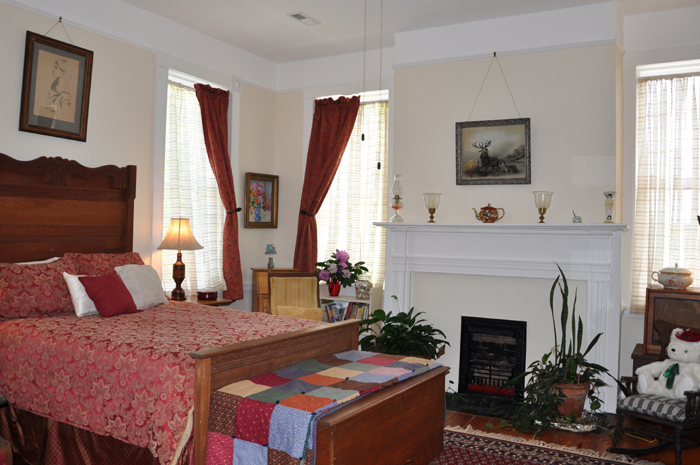 Another famous guest, who allegedly slept in this very room, was John C. Calhoun! Calhoun would allegedly stay on the second floor, in this room, during his trips between Columbia and Fort Hill. The second floor, today, is known as the John C. Calhoun floor in his honor.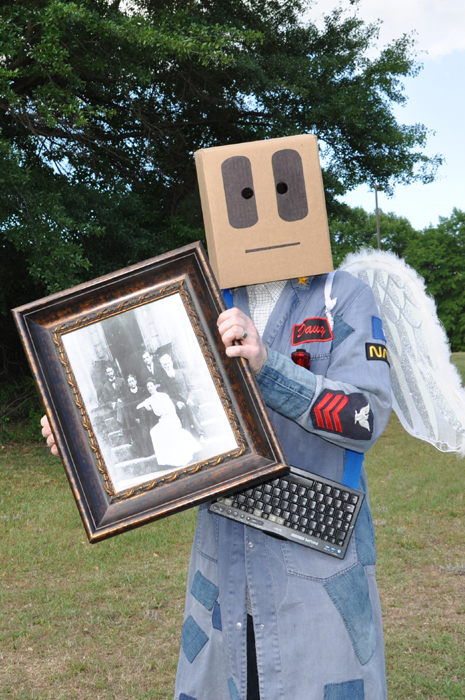 In 1922 Dr. Samuel Theron DeJarnette Lancaster (1857 -1936) and his second wife, Ada Poole Smith Lancaster (1871 - 1949) would take possession of Foster's Tavern. Ada Poole Smith Lancaster (1871 - 1949) (pictured above in white) had been raised in Glenn Springs in another historic house, Camp Hill. Slobot visited Camp Hill and Glenn Springs in the previous episode.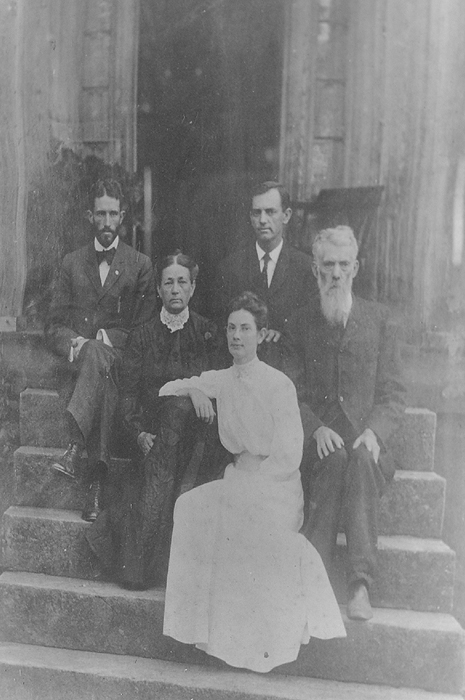 Ada Poole Smith Lancaster and her husband would raise their children Samuel Theron DeJarnette Lancaster, Jr. (1909 - 1977) and Ada Smith Lancaster (1911 - 1973) in the house. Ada Smith Lancaster would marry James Pierpont Ruff and they, too, would raise their children Mary Ada, Jim and Frances Rachel in the house.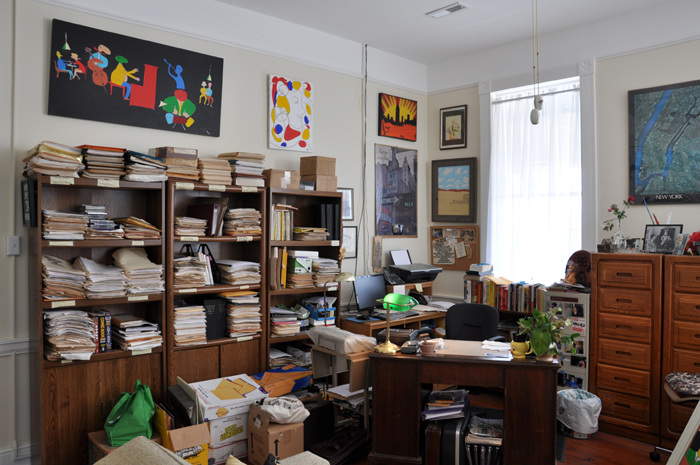 Foster's Tavern's current humans are Mary Ada and her husband Gary Poole. This is Gary Poole's office.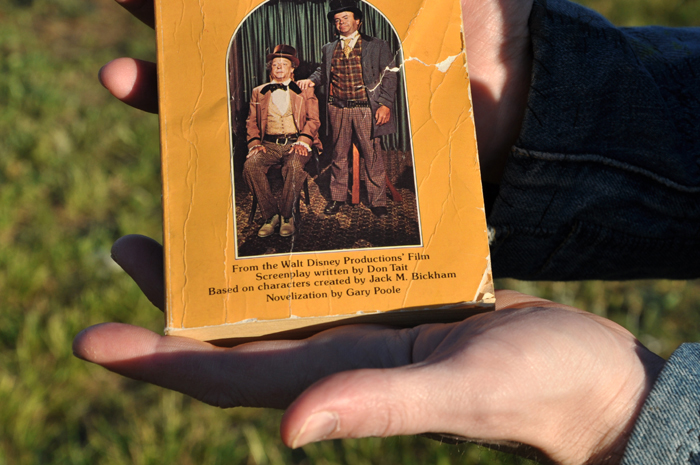 Gary Poole is a Gaffney native who spent some three decades in New York City. It was in the Big Apple that Poole would catch a big break and get invited to write for Gold Key Comics. Poole would also go on to write books...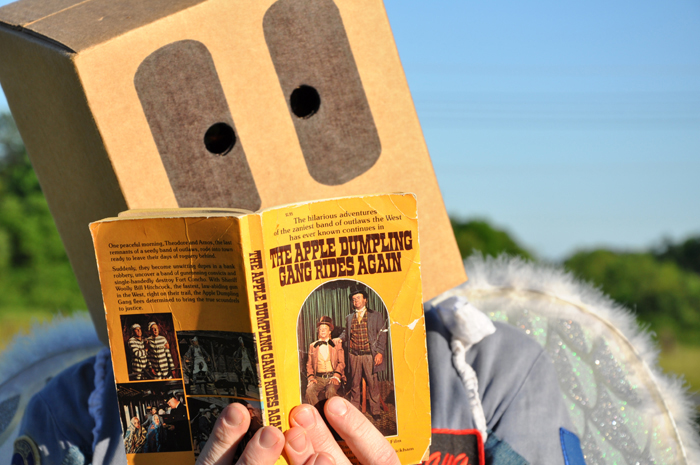 such as the novelization of the 1979 Don Knotts and Tim Conway vehicle The Apple Dumpling Gang Rides Again!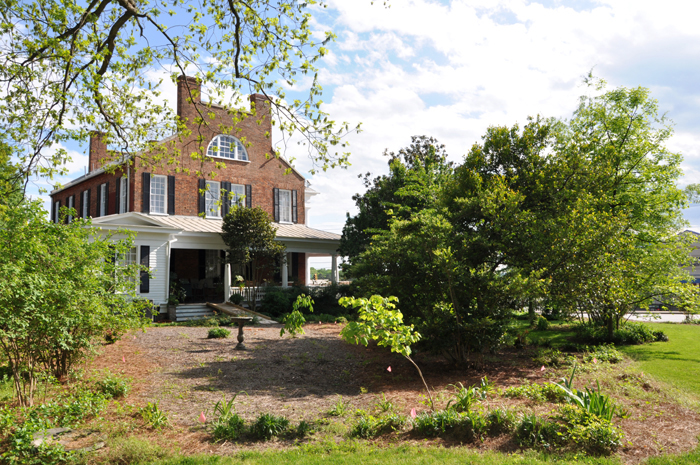 Behind the Tavern...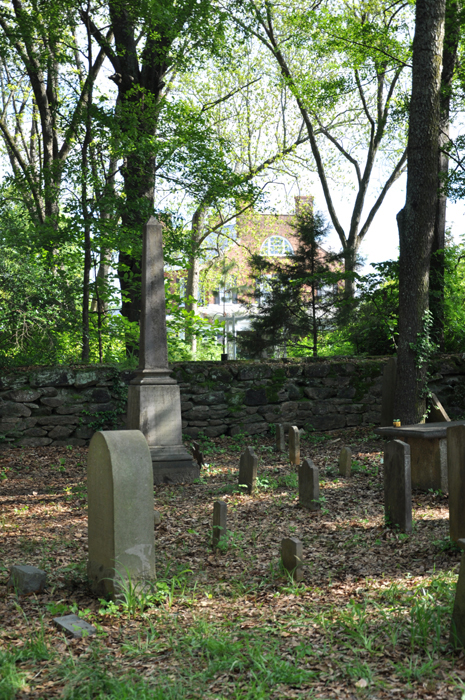 in the shade of trees...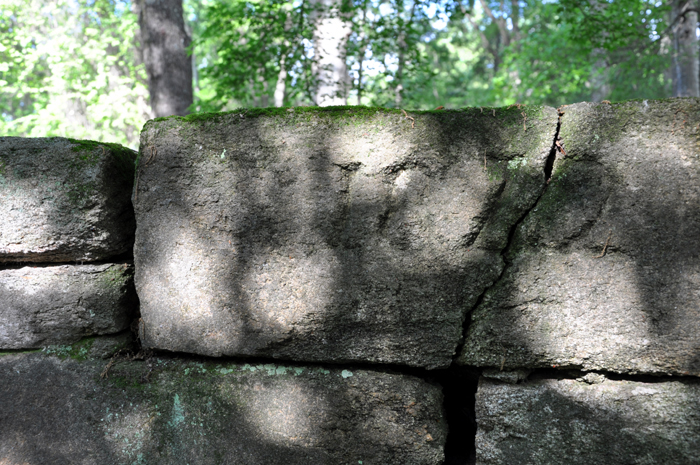 in a cemetery that dates to 1812...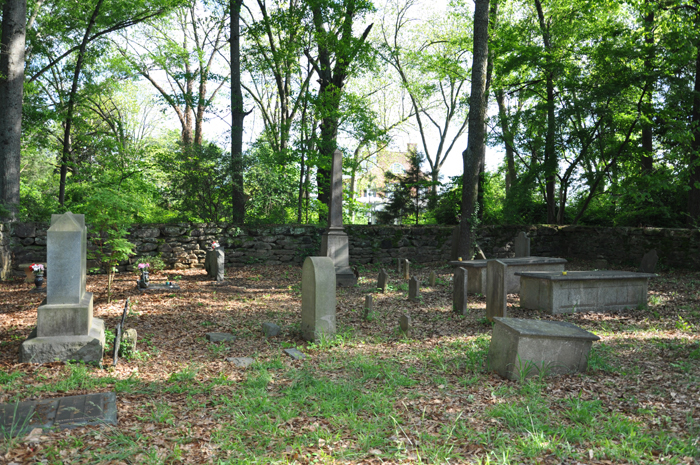 rest members of the families that have called Foster's Tavern home.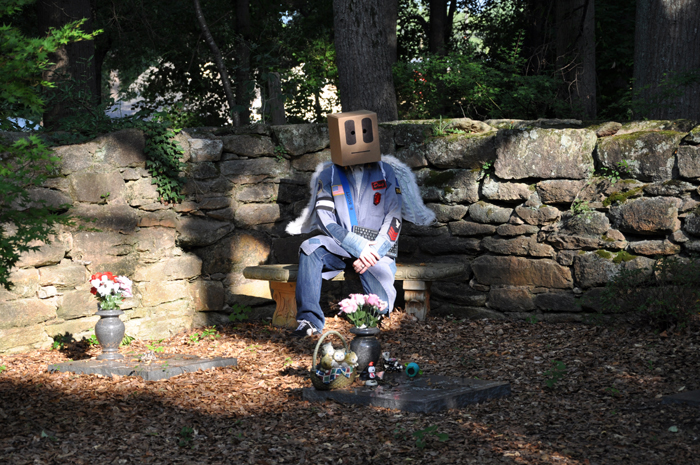 The peace of the small cemetery...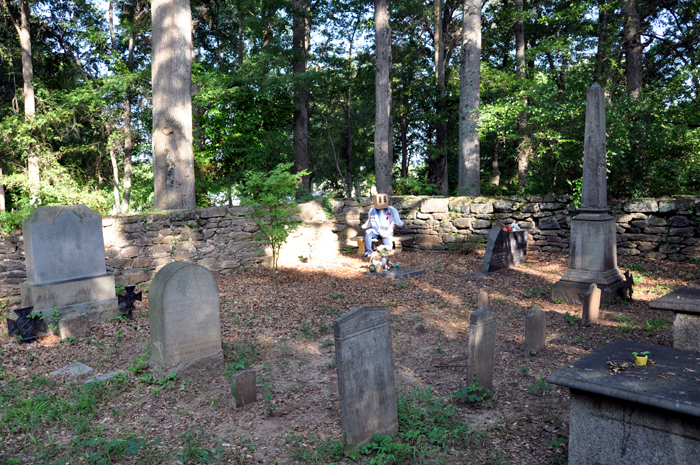 stands in sharp contrast to the hustle and bustle of nearby highways 56 and 295.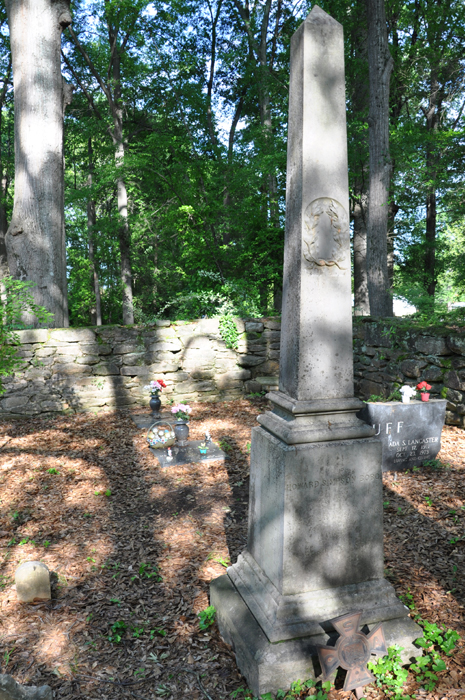 Slobot was particularly impressed with a pair of markers; the first of these was dedicated to:
"Howard Simpson Bobo
Born
September 24, 1846
Died
August 16, 1864"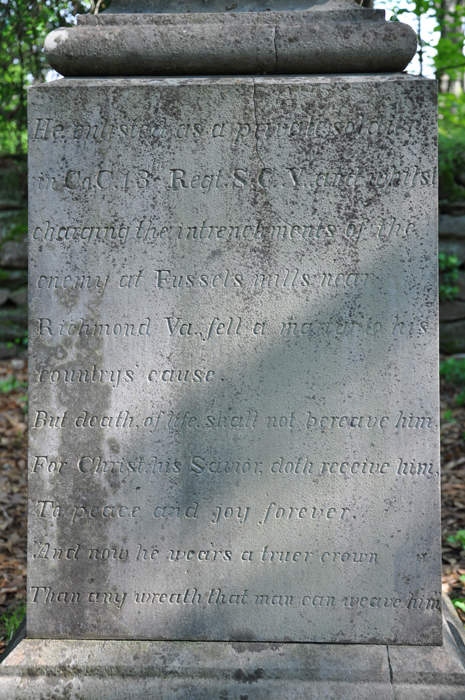 "He enlisted as a private soldier
in Co. C13 Regt. SC V and whilst
charging the intrenchments of the
enemy at Fussels mills near
Richmond Va., fell a martyr to his
countrys' cause.
But death, of life, shall not bereave him,
For Christ his Savior, doth receive him,
To peace and joy forever.
And now he wears a truer crown
Than any wreath that man can weave him."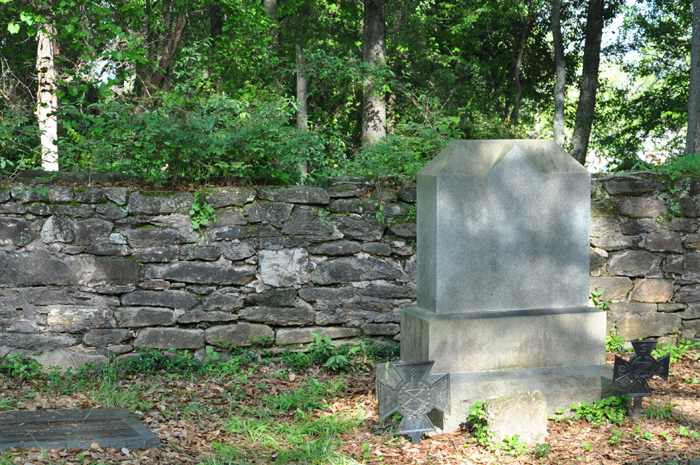 The other stone that struck Slobot read:
"In Memoriam
Louis Perrin Foster
Born November 4, 1837
Killed at Fredericksburg Va.
Dec. 13, 1862
Capt. Co. K. 3rd, S.C. Regt. C.S.A.
-----"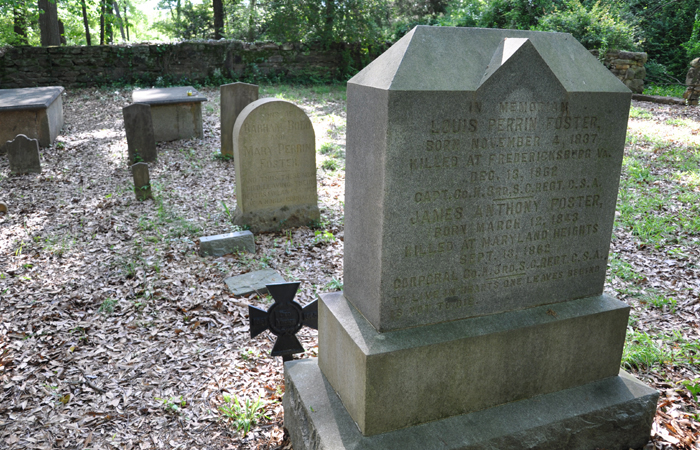 And continued:
"James Anthony Foster
Born March 12, 1843
Killed at Maryland Heights
Sept. 13, 1862
Corporal Co. K. 3rd, S.C. Regt. C.S.A.
-----
To Live In Hearts One Leaves Behind
Is Not To Die."
Slobot loved Foster's Tavern!
Slobot would like to thank Mary Ada and Gary Poole, the Spartanburg County Historical Association and YOU!