Slobot About Town LVII:
Slobot visits the Historic Homes of Spartanburg, pt. 02!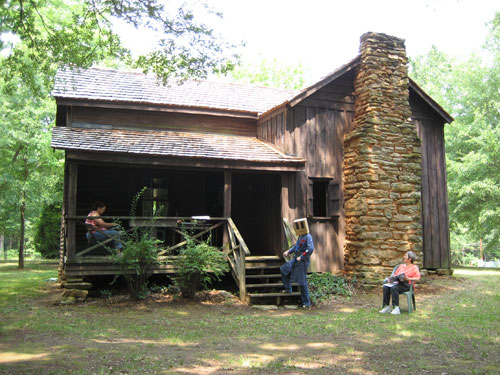 Slobot was strolling along Crescent Avenue when he found the Seay House. The Seay House has a long history that dates back to Jammie Seay (1752 - 1850), who had served in the Second Virginia Infantry during the Revolutionary War.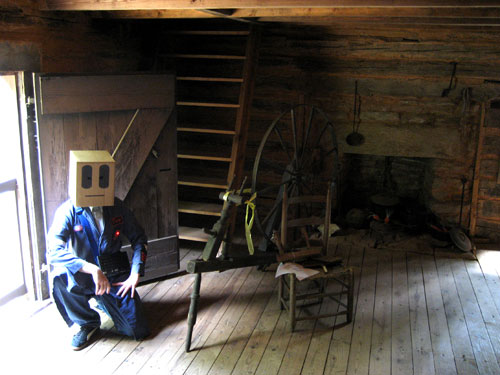 Seay owned 500 acres on Darby Road. His son, Kinsman, would build this modest one-story home on the property. It was built of hand-hewn logs and field stones.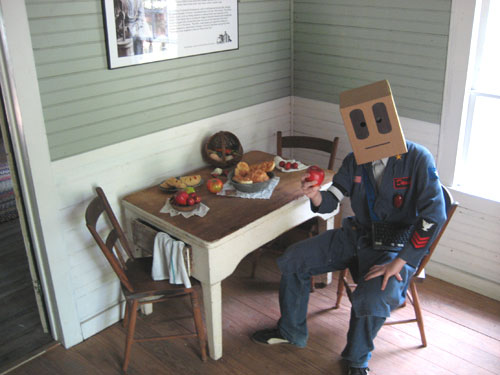 Kinsman's 3 unmarried daughters would live in the house until the late 1800s.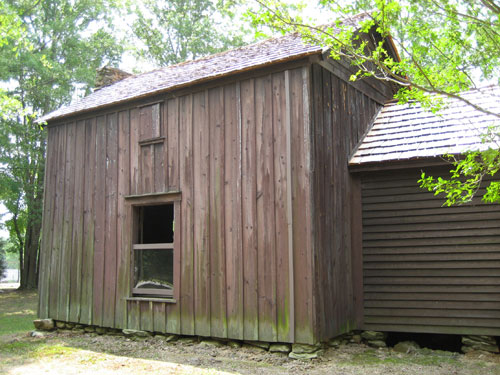 It stands as an excellent example of a back country log-cabin.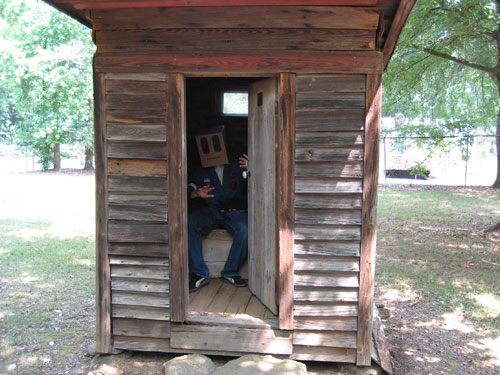 It is also believed to be the oldest structure in Spartanburg city limits.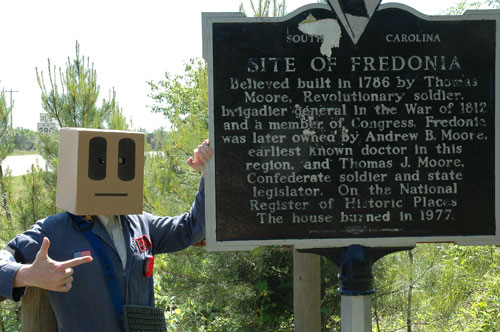 Slobot would later find himself in Moore. Moore is named for Charles and Mary Moore, who established the Walnut Grove plantation in 1765. They built their home on land granted to them by King George III. After the Revolutionary War, Charles and Mary Moore deeded the northwest portion of their estate to their son, Thomas Moore.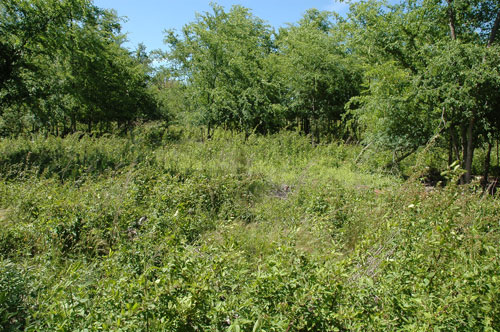 The property (pictured), and the house built upon it, was named Fredonia. The original home was a one room cabin built around 1786. Then, in approximately 1800, a two-story house was built around the original structure. In ~1900, the house was more than doubled in size.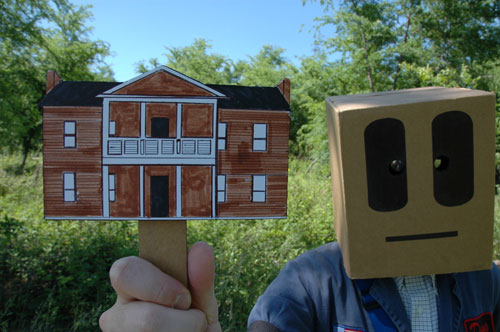 Thomas Moore (1759 – 1822), like Jammie Seay, had served in the Revolutionary War, taking part in the Battle of Cowpens at the age of sixteen. In 1800, Moore was elected to the Seventh United States Congress where he served in the U.S. House of Representatives until 1813. During the War of 1812 Moore would serve as a brigadier general. In 1814, following the war, Moore was again elected to the United States Congress, where he served until 1817.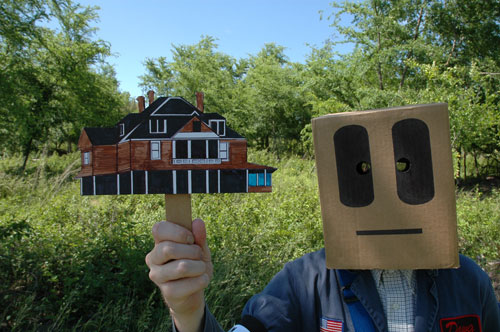 The estate would stay in the Moore family after Thomas Moore's demise. Notable residents of Fredonia also include Thomas Moore's nephew, Colonel Thomas J. Moore who had served in the Confederate Army and in the South Carolina legislature. In the early morning hours of Sunday August 7, 1977 Fredonia was consumed by a fire that was believed to have originated in the kitchen area of the home.
But, fortunately, not all of Fredonia has been lost to history.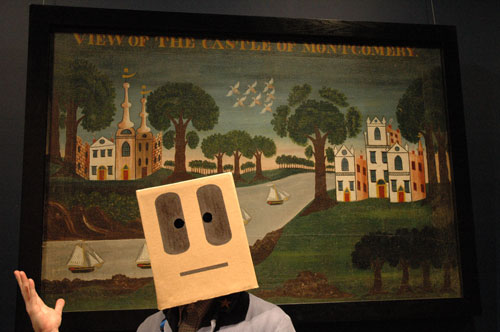 After the Fredonia fire, the descendents of Thomas Moore donated this fireboard to Colonial Williamsburg in Virginia. The fireboard is actually an oil-on-canvas painting stretched on a frame. The painting is entitled, View of the Castle of Montgomery.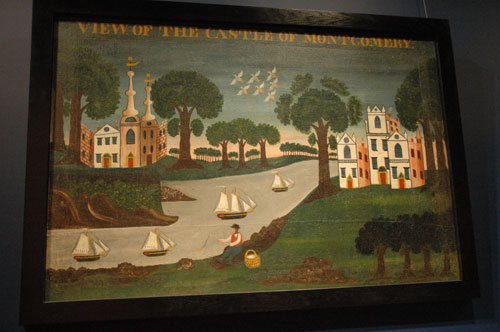 In the summertime such fireboards were used to cover unused fireplaces.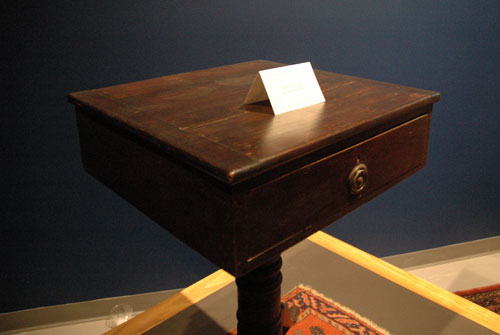 This antique shaving stand also once stood in Fredonia.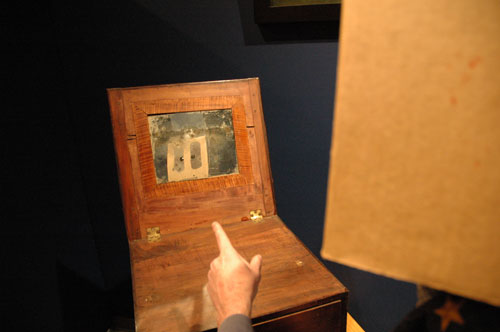 For now, like View of the Castle of Montgomery, it resides in the Spartanburg County Regional Museum of History.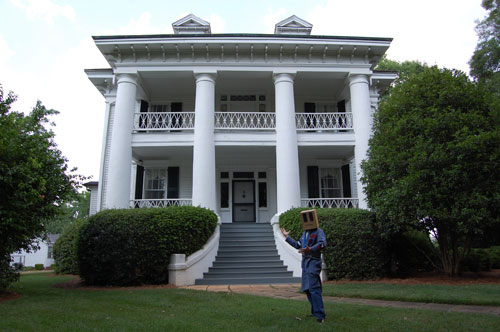 Slobot found this antebellum home near Wofford College. It was built in approximately 1854 by Dr. James Bivings, the man behind Glendale Mills (née Bivingsville Cotton Factory).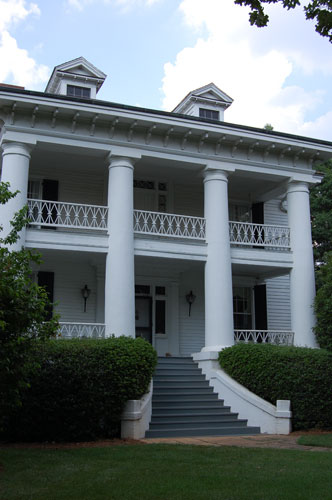 In 1869, the house was purchased by a Bivings nephew, Colonel John Hamilton Evins. Evins had served in the Civil War and would later represent Spartanburg in the U.S. Congress from 1877 until his death in 1884.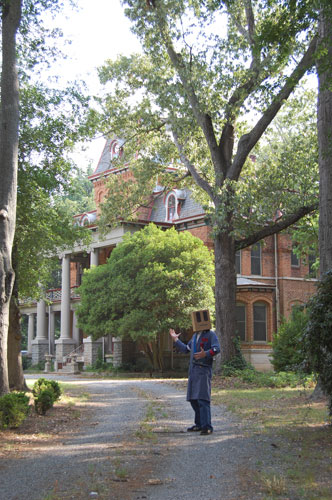 Slobot wandered away from Wofford College and towards Asheville Highway. There he found this beautiful home. Known as Bon Haven, it was built in approximately 1884 by John B. Cleveland.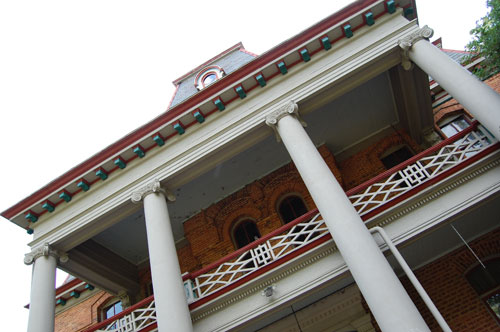 John Cleveland (1848 - 1924) was born in Spartanburg and would go on to graduate from Wofford College in 1869. Cleveland was a successful businessman with investments in land, rail and textiles, among other things. In 1923, he donated the land that would later become Cleveland Park.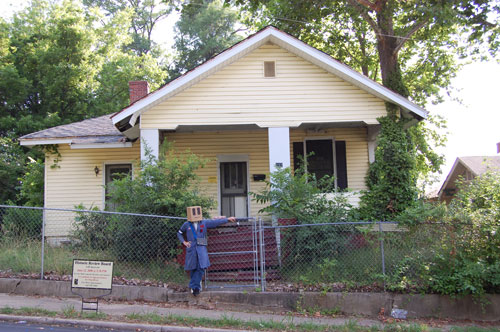 Slobot also discovered this house at 232 Hydrick Street in the Hampton Heights Neighborhood. The house was built by Ibra Charles Blackwood (1878 - 1936) in approximately 1916.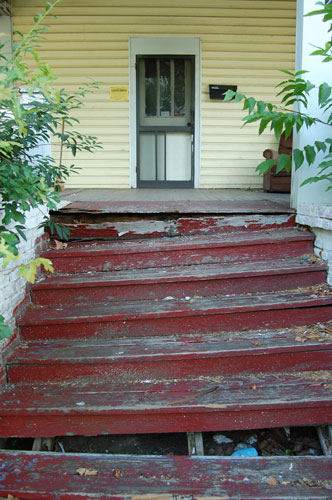 Blackwood graduated from Wofford College in 1898 and would later serve as Democratic governor of South Carolina from 1931 - 1935. During his administration the National Guard would kill seven striking textile workers in Honea Path.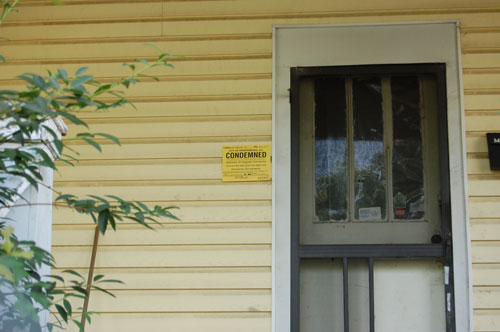 At the conclusion of his term in office Blackwood returned to Spartanburg to practice law. He died shortly thereafter and is interred in Greenlawn Memorial Gardens. The house is now condemned and its future is uncertain.
Slobot would like to thank the kind people of Moore, the Spartanburg County Historical Association, the Spartanburg County Regional Museum of History and YOU!