Slobot About Town LXXVIII:
See Slobot Explore Enoree!
Slobot was sauntering about the Spartanburg County line when he found this bridge over the Enoree River.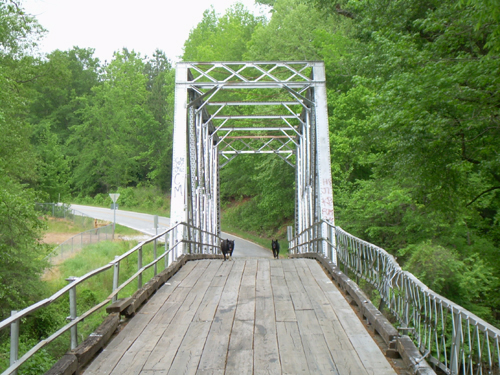 Slobot was admiring the bridge when he spotted two dark figures.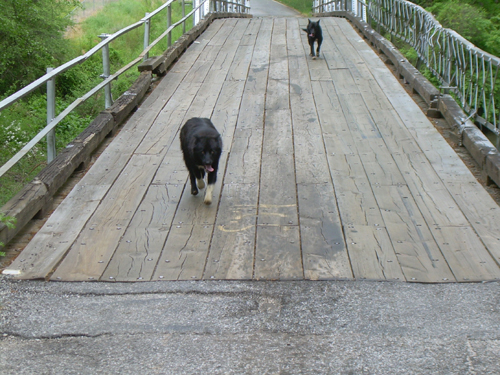 The figures appeared to be canine,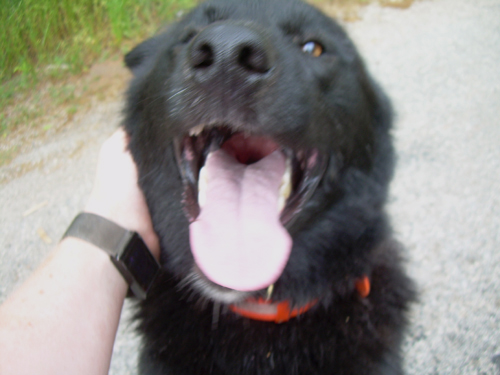 and they were closing in fast!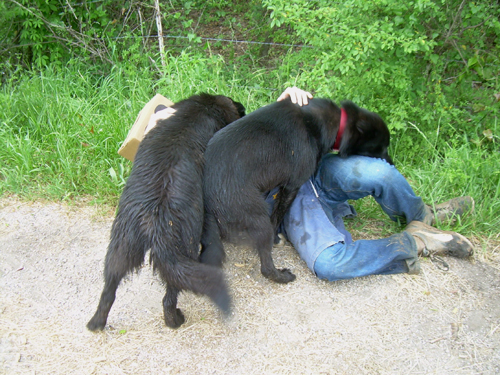 Before Slobot knew it they were upon him.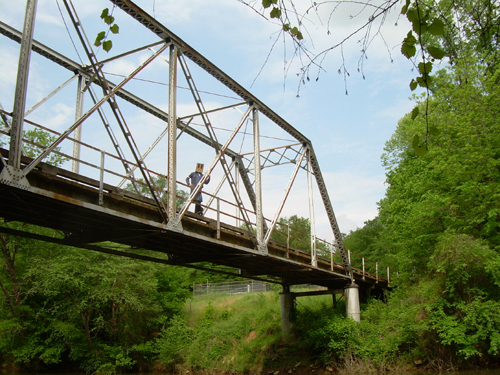 Once Slobot's furry friends had departed he resumed his admiration of the bridge.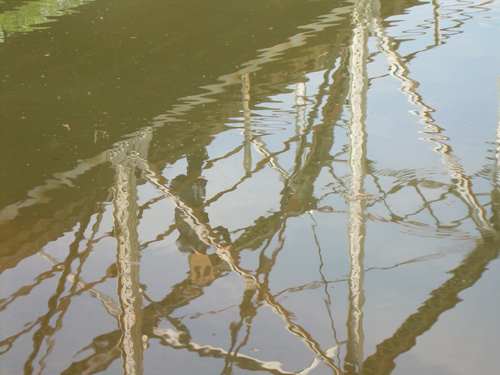 Slobot wondered where the water below flowed.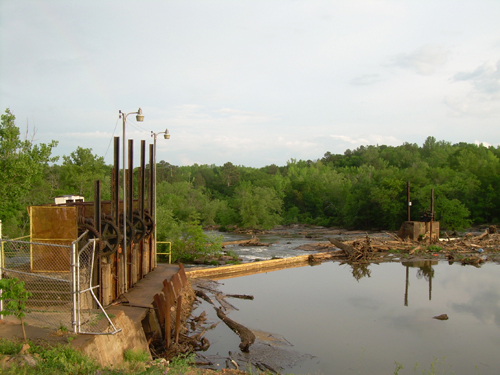 So Slobot wandered downstream where he found a dam.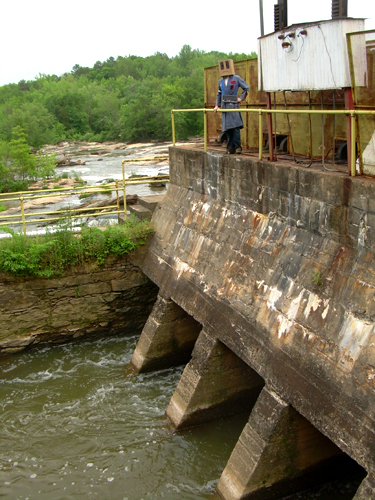 The dam belonged to the former Enoree Mill, which was built over Two Mile Creek (AKA Hannah Creek), across a dale and alongside the Enoree River in 1888.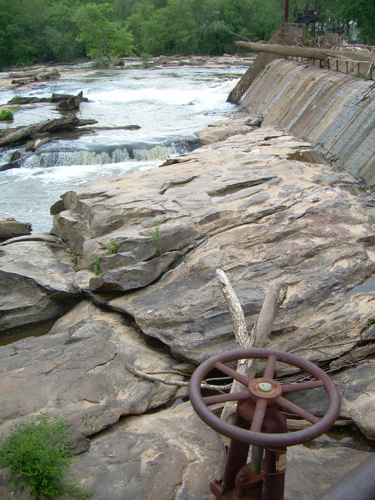 The shoals here are known as Mountain Shoals.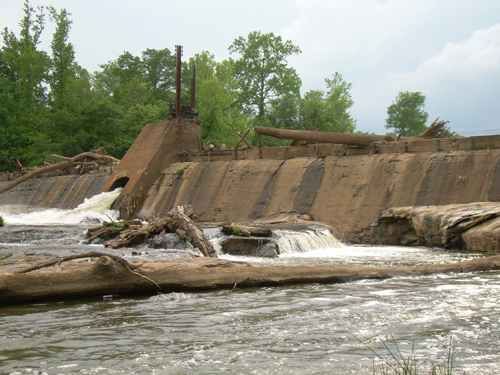 As the mill was built on a steep riverbank it had the unusual distinction of having ground entrances on four different floors.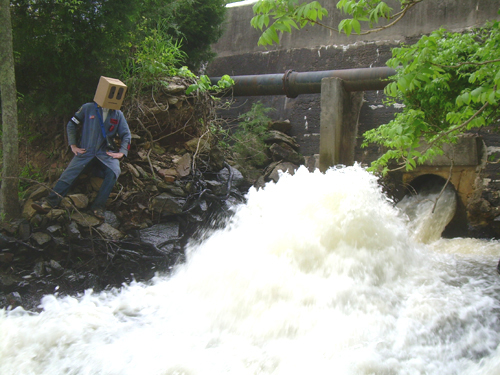 The mill's original name was the Enoree Manufacturing Company.
The first president of Riverdale was the improbably named Grange S. Coffin.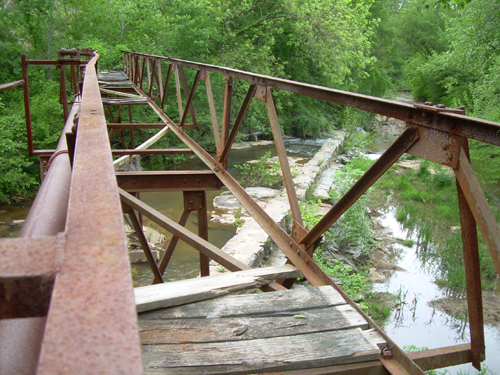 The mill's early years were troubled,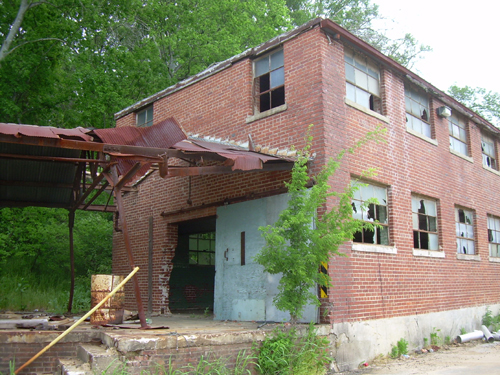 so troubled that it would close in 1914.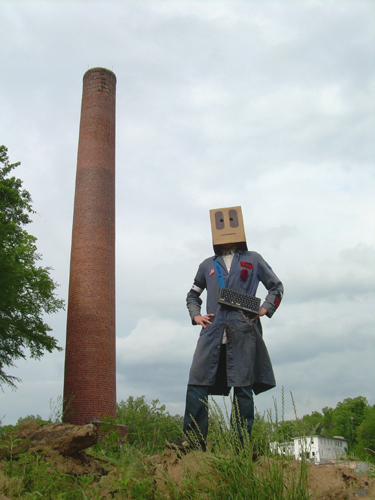 A year later the mill would be purchased by W. O. Gay and Co.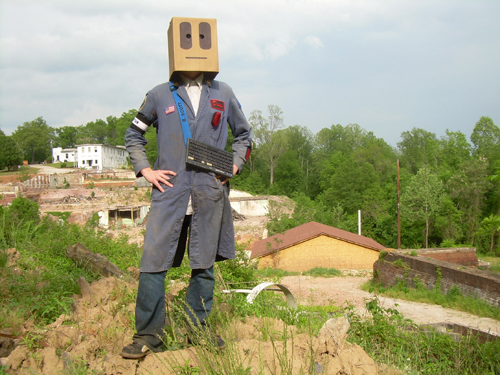 At that time the mill was renamed Enoree.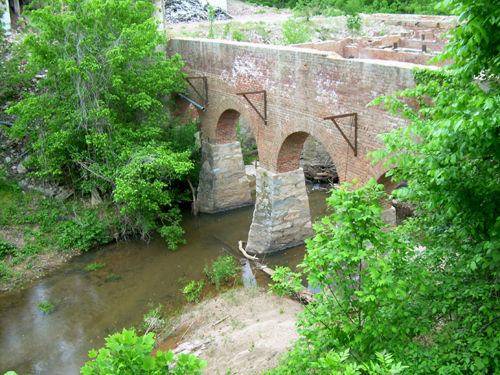 In 1926 the mill would be purchased by Robert Zimmerman Cates and renamed Riverdale for its location and proximity to both dale and river.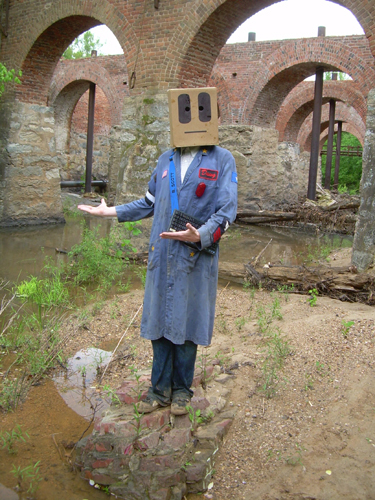 James Alfred Chapman, founder of Inman Mills, would take over operations of Riverdale Mill in 1928.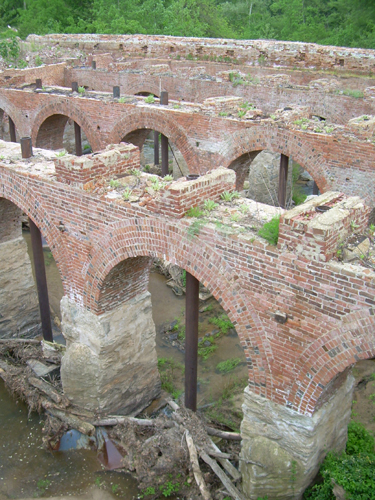 By 1934 he would gain a controlling interest in the mill.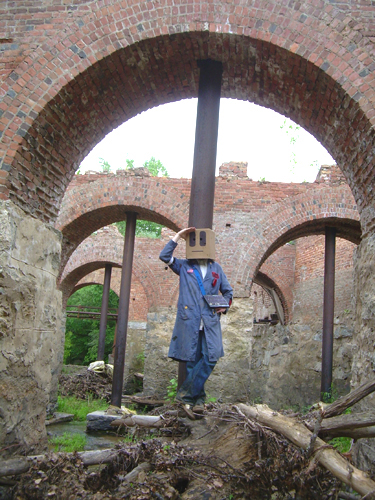 On August 31, 1951 Riverdale became one of the first fully air-conditioned mills in the country.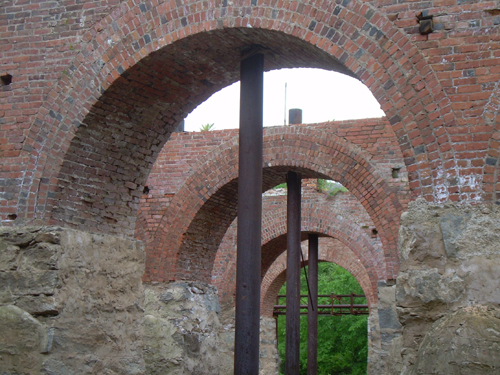 In 1954 the mill would merge with Inman Mills.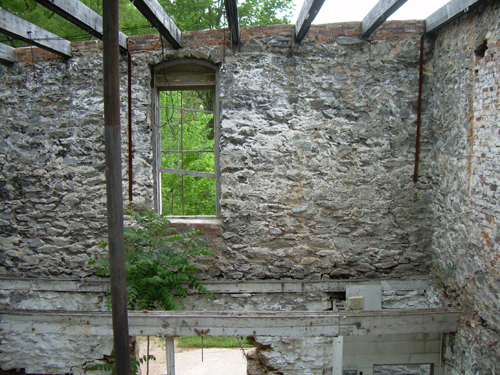 In August of 2001, Inman Mills ended production at Enoree.
It would be largely demolished soon after.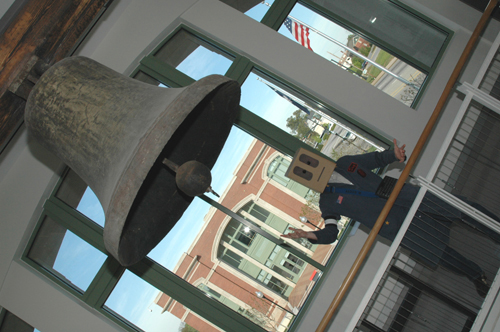 The Riverdale Mill bell is now housed in the Spartanburg County History Museum in the Carlos Dupre Moseley Building of the Chapman Cultural Center.
Slobot would like to thank the kind folks of Enoree and YOU!