Slobot About Town LXVII:
Slobot goes to Chandelle Aviation Estates!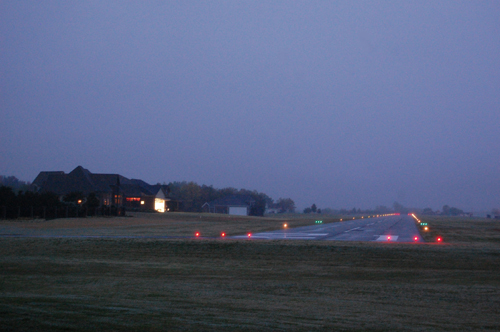 Slobot was rambling along SC-101 near Greer when he spotted parallel and peculiar lights.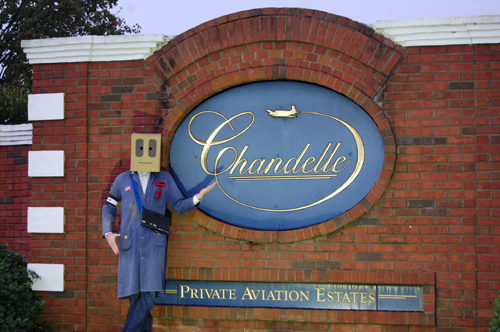 Slobot soon realized that he had stumbled upon Chandelle Private Aviation Estates.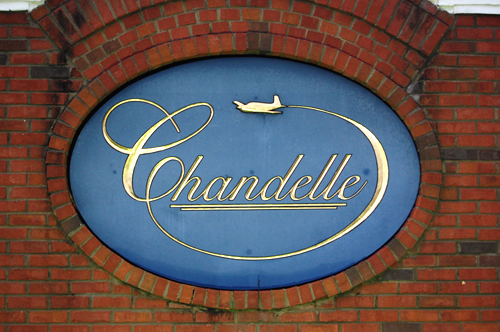 Chandelle is French for "candle." It is also an aeronautical maneuver in which a pilot turns and climbs. The term has its roots in WWI when French pilots would "monter en chandelle," climb around a candle.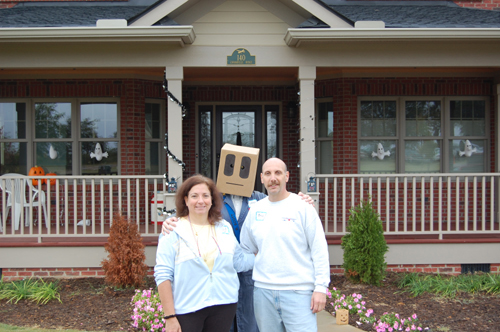 Slobot had to learn more about Chandelle Estates and so knocked on the door of a very spooky house. Inside he found the very friendly, and not at all spooky, Goldbergs.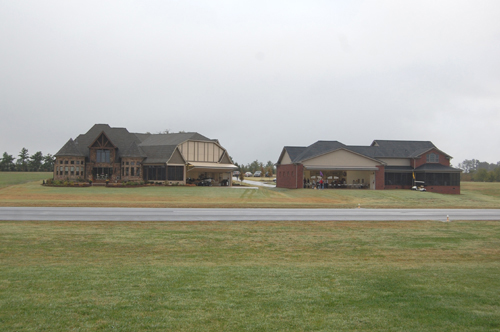 Bruce Goldberg became a pilot on July 27, 1999. With Bruce's retirement nearing he and his wife, Cindy, became interested in the possibility of relocating from New Jersey to a more southern, and temperate, clime. They also became interested in the possibility of moving to an aviation estate. On December 21, 2006 Cindy and Bruce closed on a lot at Chandelle Aviation Estates and by December 2007 construction of their home had begun.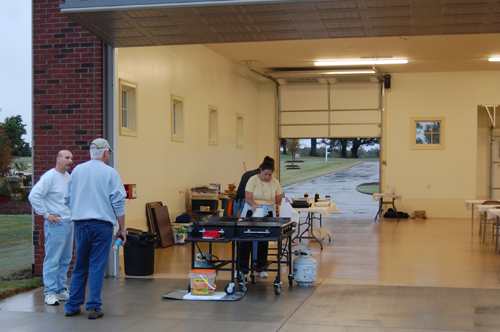 The Goldbergs were super friendly to Slobot, they even cooked him breakfast!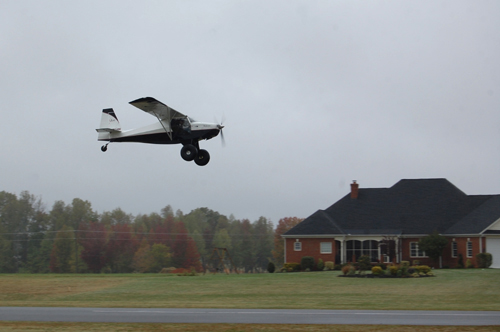 It was after breakfast when Bruce and Cindy's friends began to fly-in.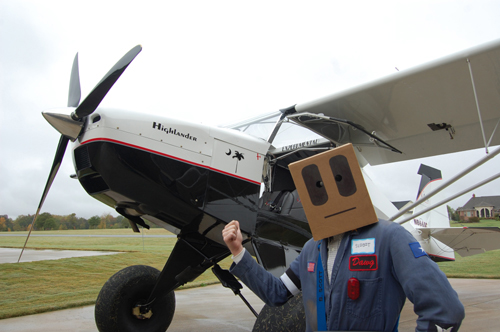 The first plane to arrive was a Just Aircraft Highlander that was built in Walhalla, South Carolina.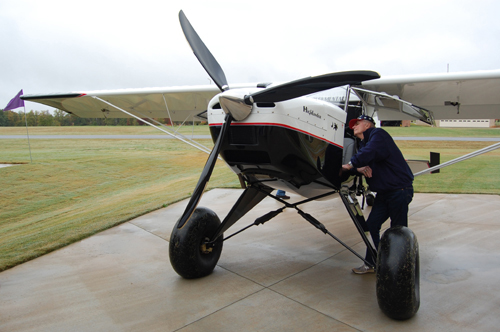 Slobot just loved its tundra tires!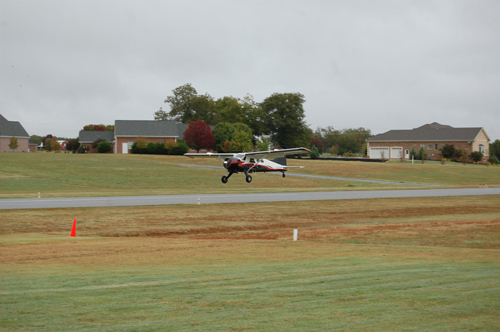 The next plane to blow in to Chandelle was a 1956 de Havilland Canada DHC-2 Beaver.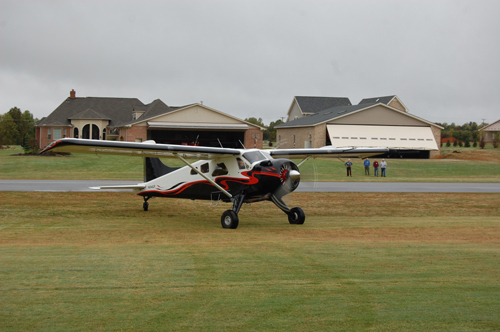 The de Havilland Canada DHC-2 Beaver was a very popular craft, with some 1600 being built between 1947 and 1967.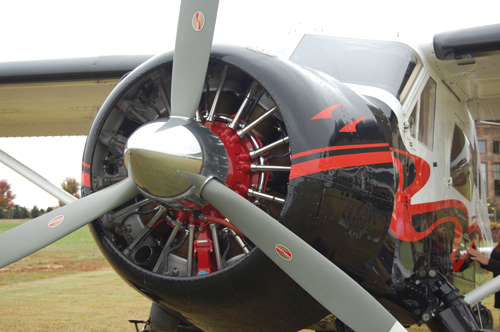 A Royal New Zealand Air Force DHC-2 Beaver even supported Sir Edmund Hillary on his quest to the South Pole in 1958.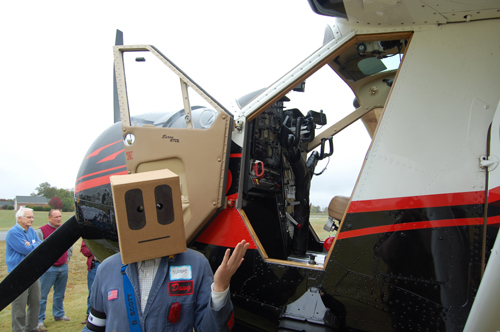 DHC-2s are still popular in aviation circles, 9 are still in service with the US Air Force Auxiliary (Civil Air Patrol). They are used primarily for search and rescue missions.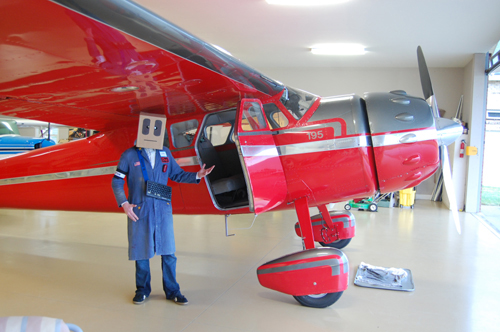 Across the runway from Bruce and Cindy Goldberg lives Stu Swanson.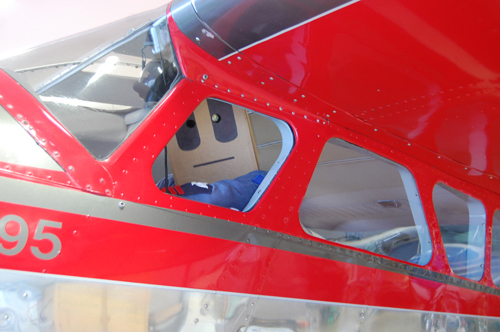 Stu is the proud owner of a red 1948 Cessna 195.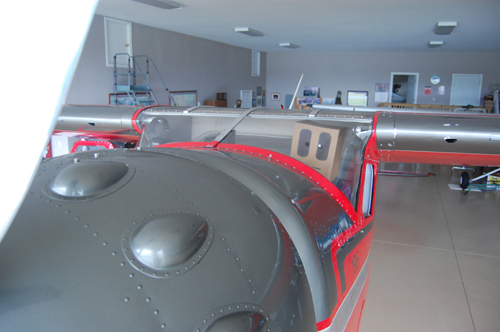 It is by far the biggest craft Slobot had the pleasure of sitting in that day, holding 5 passengers.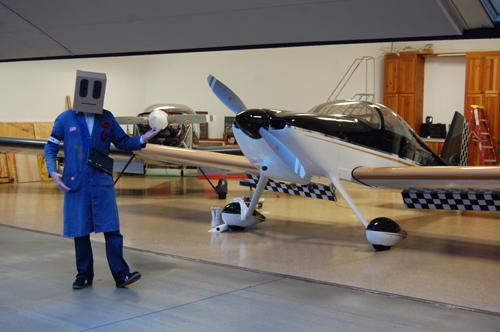 Next door to Bruce and Cindy Goldberg Slobot found an RV-6. RVs are homebuilt airplanes sold in kit form by Van's Aircraft.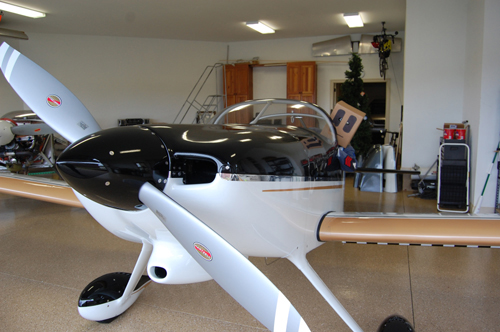 Randy Galloway is the proud owner of this particular RV-6.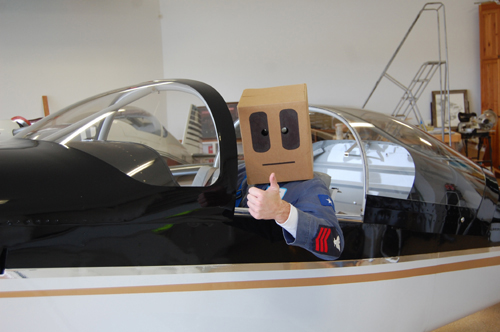 Slobot didn't know that an owner could pick his or her own tail number, but Randy told Slobot that he picked his own tail number, N316CZ, and that the 316 is a reference to John 3:16, "For God so loved the world, that he gave his only begotten Son, that whosoever believeth in him should not perish, but have everlasting life."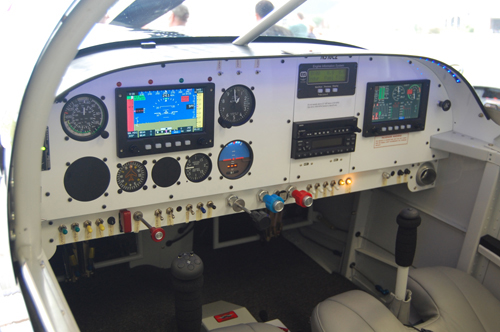 Slobot was captivated by the cockpit lights and modern computerized instruments of Randy's RV6.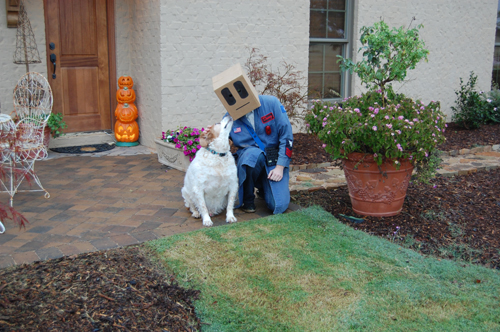 Slobot so adored Chandelle Aviation Estates and the planes that he saw there that he seriously considered abandoning his transient terrestrial life for an aerial one.
Slobot would like to thank Bruce and Cindy Goldberg, Randy Galloway, Steve Collins, Stu Swanson, Billy Israel, Chandelle Private Aviation Estates and YOU!