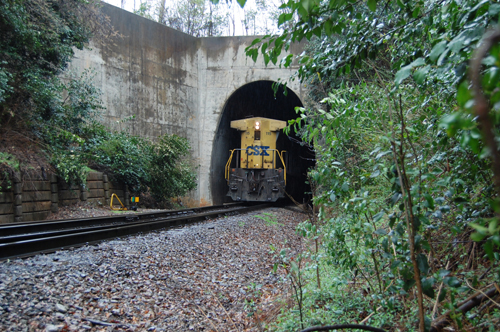 Slobot was hanging out behind Baber-Rhyne when he discovered a cool train tunnel.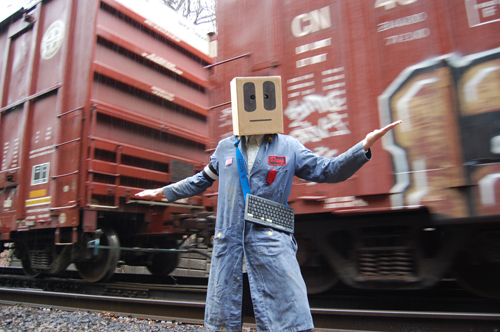 Slobot just loves trains, and he was excited by his find.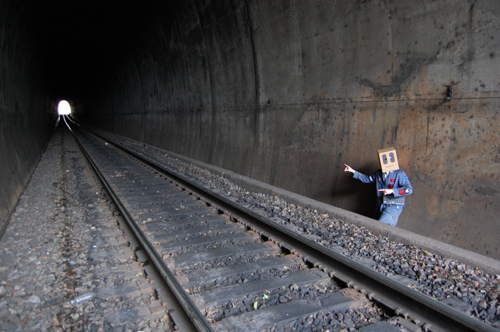 As soon as the train had cleared the tracks Slobot began to explore.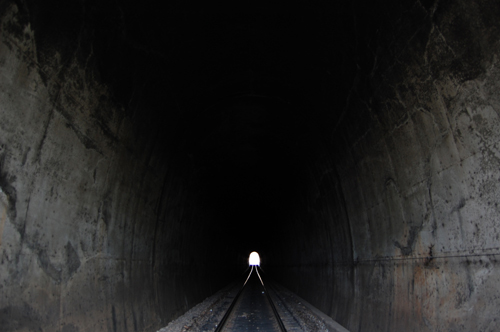 The story behind the tunnel dates back to the early 20th Century.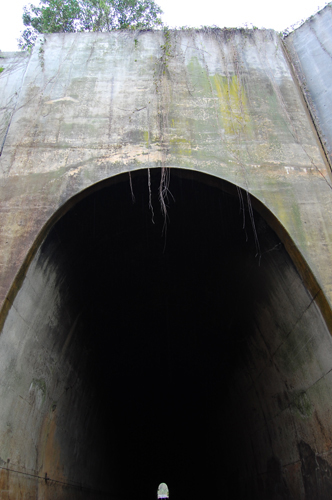 It all starts with rail and coal magnate George L. Carter, who purchased the Ohio River and Charleston Railroad in 1902.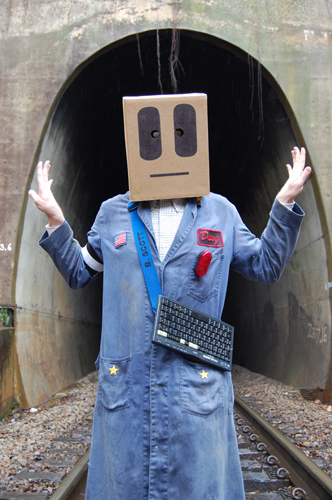 By 1909 Carter had extended his purchase into the massive 242 mile-long Carolina, Clinchfield and Ohio Railway. The CC & O crossed the the Blue Ridge Mountains and connected the coal fields of the Clinchfield Coal Corporation in Dante, Virginia to the textile mills of Spartanburg, SC. By 1915 the railroad had been further extended to the coal mines of Elkhorn City, Kentucky.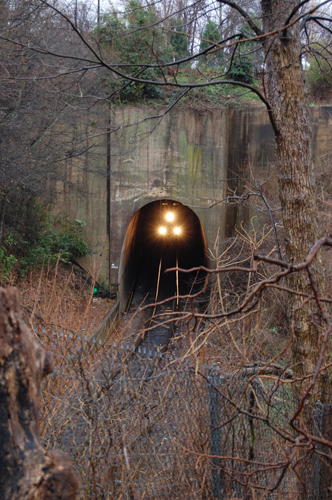 The plan had always been to extend the CC & O from Spartanburg to Charleston, SC; but two world wars and a depression sidelined these plans for decades. By the 1960s serious plans were finally being made to directly connect the CC & O to the port at Charleston. For such a connection to be made it would be necessary for the CC & O to tunnel below the tracks of the nearby Southern Railway.
So, in 1962, an 800 foot long tunnel was constructed. The tunnel, which lies below the tracks of the Southern railway and the North Church Street bridge, would see its first train in June of 1963.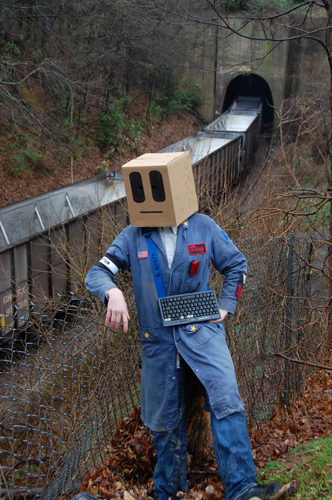 Since 1982 the former Carolina, Clinchfield and Ohio Railway has been owned and operated by CSX Transportation.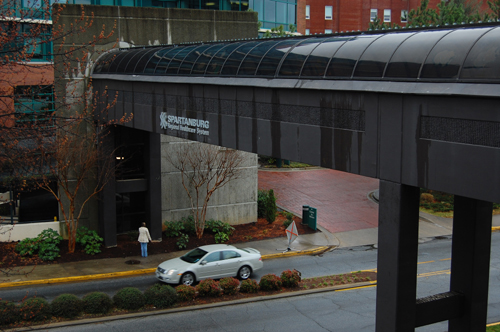 Slobot wanted to see more tunnels.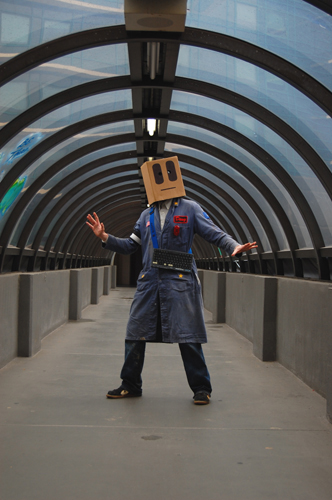 So Slobot wandered on to Spartanburg Regional Hospital.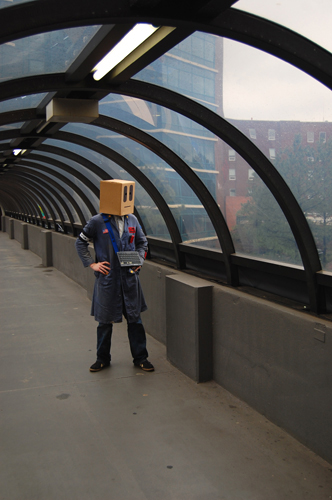 There Slobot found an elevated tunnel...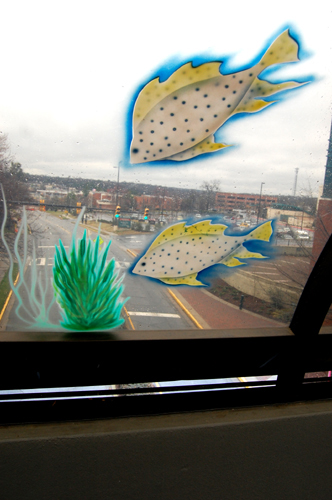 and an interesting view.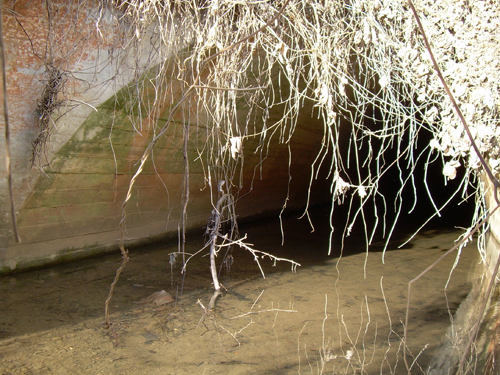 Behind Cohen's Closeouts on Main Street Slobot found a tunnel full of water.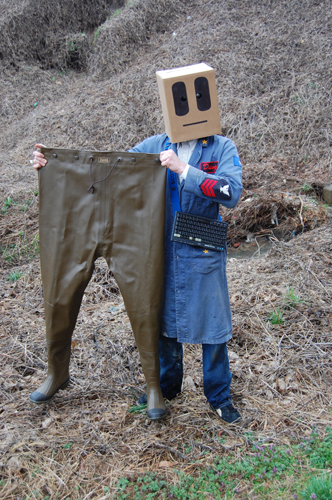 It quickly became apparent to Slobot that he was going to need waders for this particular adventure.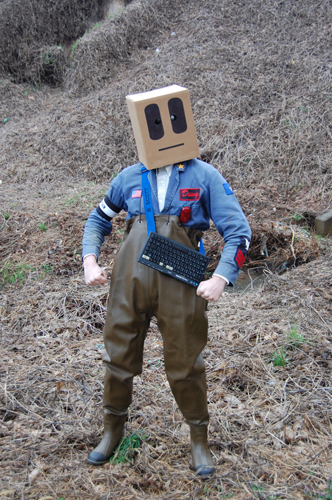 So Slobot suited up for a spelunking good time or, at least, a good time spelunking.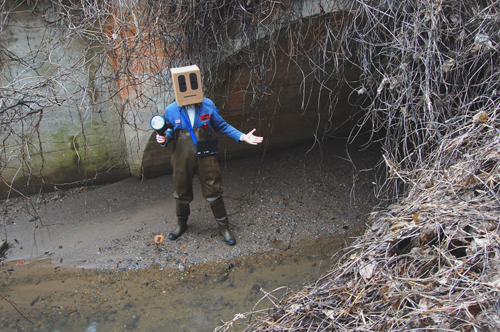 Armed with his trusty spotlight, Slobot descended to the creek bed.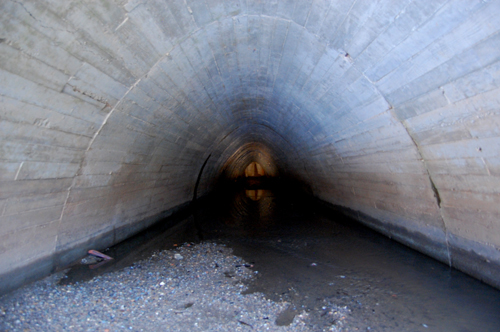 The tunnel was foreboding and it reeked of C.H.U.D.s.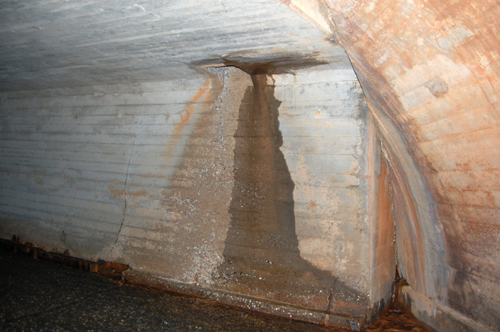 Water seeped from above and ran below.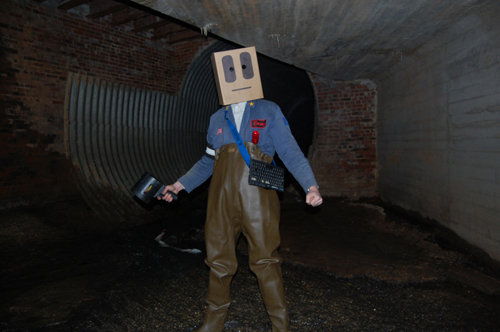 Slobot and his spotlight were soon, and unfortunately, parted.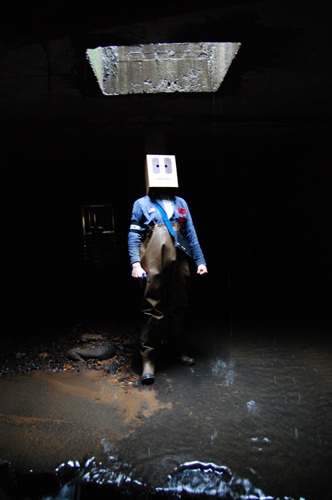 Slobot searched for skylights, but they were few and far between.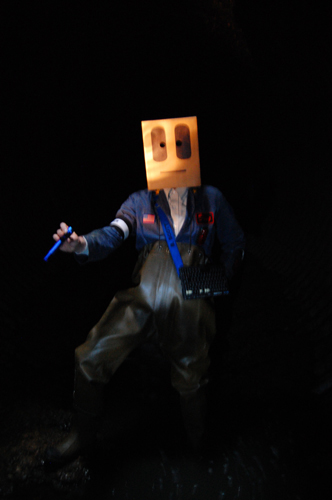 Slobot was shrouded in darkness until he found his trusty Maglite.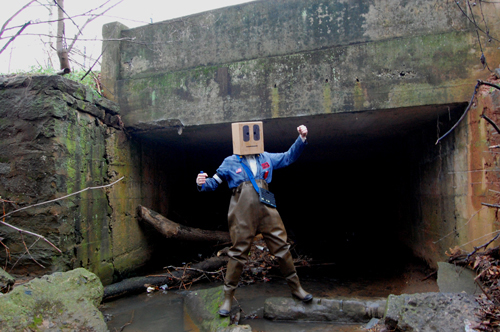 A triumphant Slobot eventually emerged somewhere beyond Wakefield Buick GMC on St. John Street.
Cold and wet, Slobot vowed to stay topside for a while.
Slobot would like to thank CSX Transportation, Spartanburg Regional Hospital and YOU!