Slobot About Town LXXXI:
Spartanburg's First Gay Pride Parade!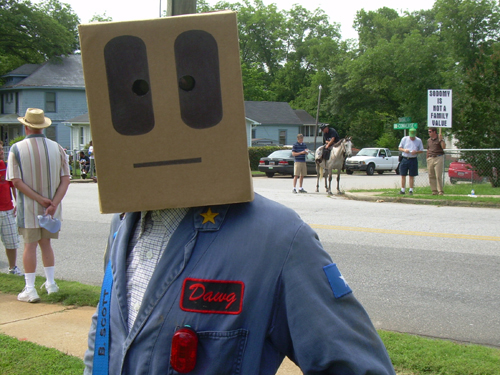 It was the last day of spring and the weather was parade perfect.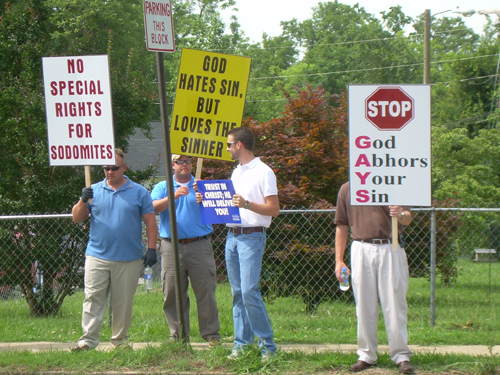 As Slobot was wandering South Converse Street he happened to notice a number of people holding signs.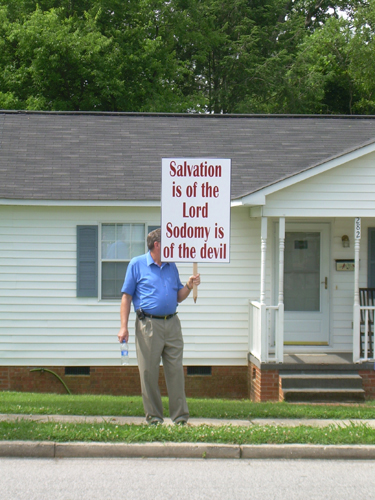 Slobot wasn't sure what all the commotion was about...
but it seemed to concern sodomy.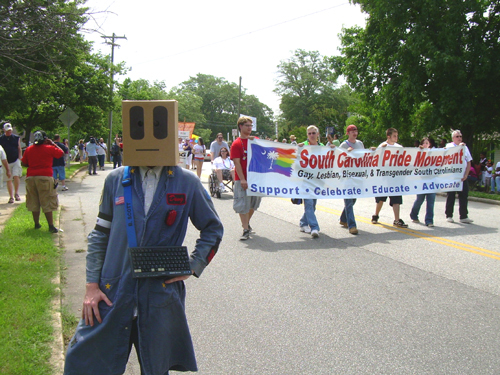 It was then that Slobot realized that he was just seeing protestors at Spartanburg's first Gay Pride Parade!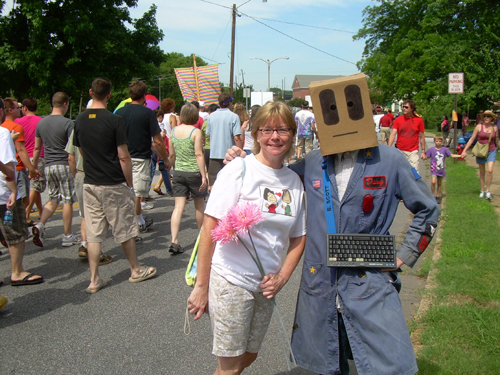 While the protestors Slobot saw were all frowns, the participants were all smiles.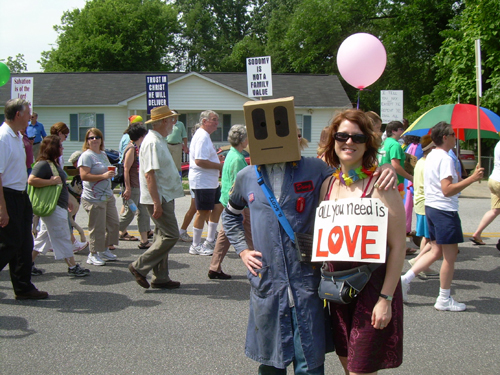 The parade was sponsored by SC Pride and organized by Upstate Pride.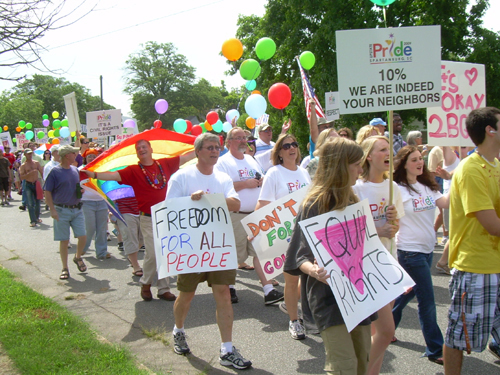 Marching in the parade were members of the gay, lesbian, bisexual and transgendered community...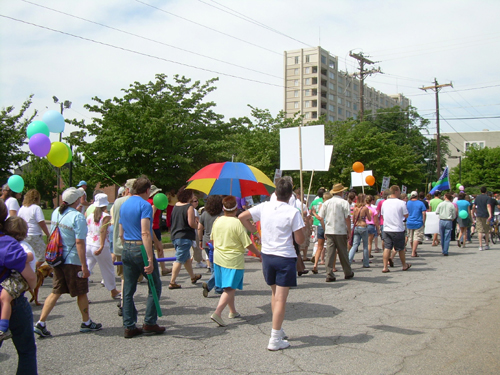 as well as their families and supporters.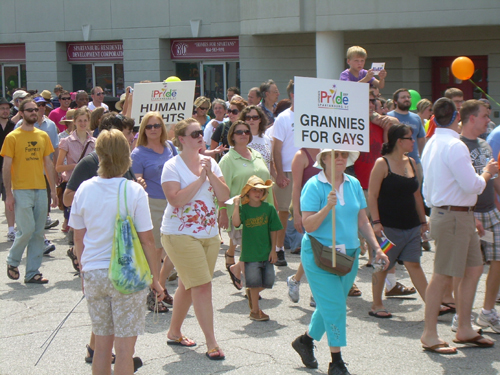 This public display of solidarity and pride was quite a contrast to events of 13 years ago.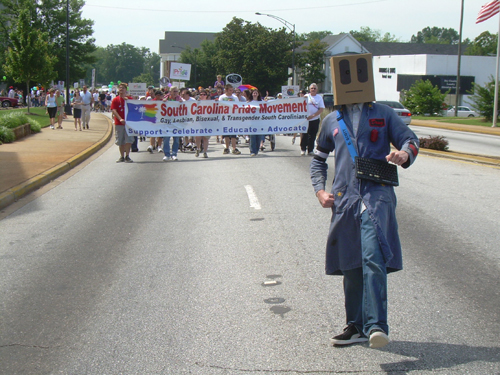 Back in 1996 the Spartanburg County Council passed a resolution opposing the homosexual lifestyle.
Members of the County Council claimed that they had done so only as a reaction to the 1996 Olympic Committee's punishment of Cobb County, Georgia.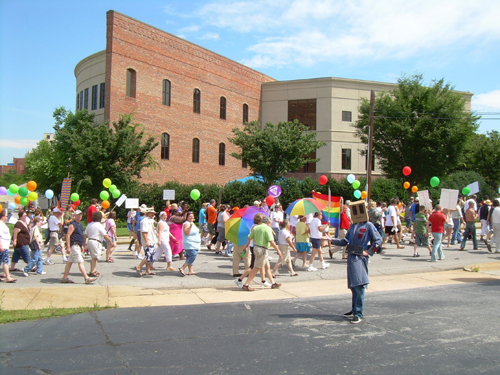 In 1993 Cobb County had passed a non-binding resolution stating that homosexuality was "incompatible with the standards to which this community subscribes."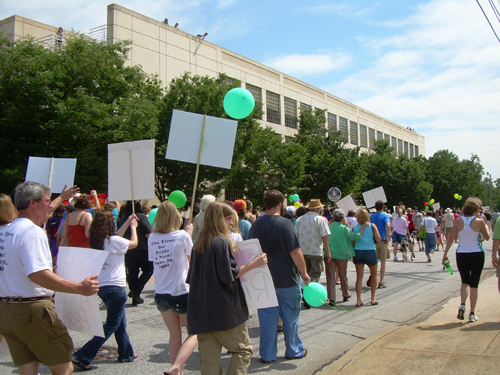 The 1996 Summer Olympics were to be held in Atlanta, Georgia and Cobb County, a suburb of Atlanta, was to host preliminary volleyball competitions.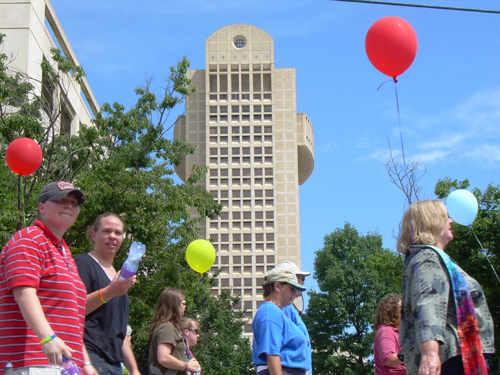 As a result of the resolution, Cobb County was bypassed by the Olympic torch and preliminary volleyball competitions were moved to the University of Georgia.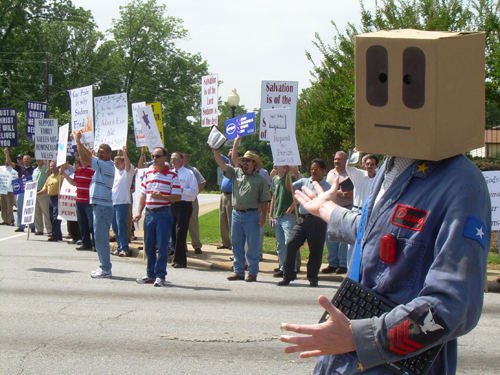 On May 13, 1996 all 7 members of Spartanburg's County Council voted in support of the resolution. Greenville County would follow suit.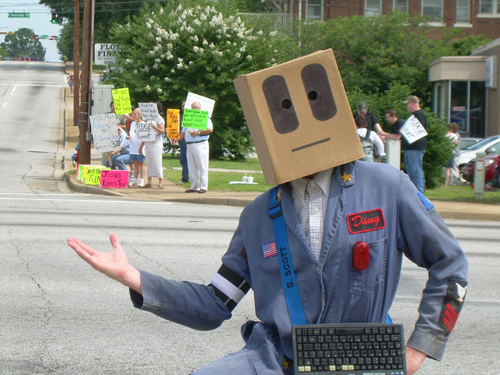 Spartanburg's County Council would, however, rescind the resolution when it became apparent that the Olympics would pull the torch and other olympic-related events from Spartanburg.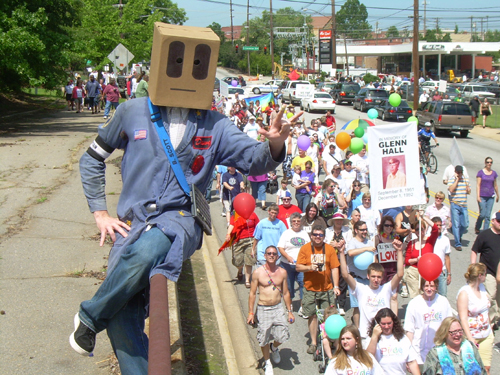 Greenville County, on the other hand, stuck to its resolution and, in doing so, lost the torch.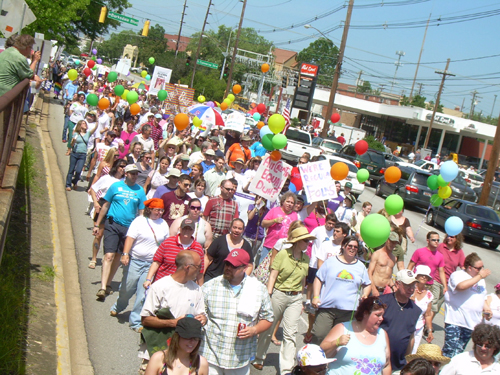 Indeed, the torch was sheltered in a van as it was driven through Greenville County, though it was run through the City of Greenville.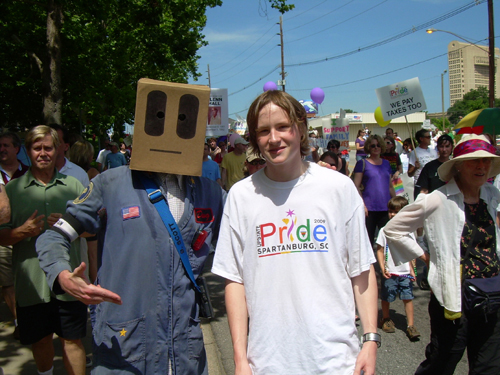 While the parade was not without its detractors, it was without acrimony. Participants and protestors all peacefully participated in their 1st Amendment rights of assembly and speech.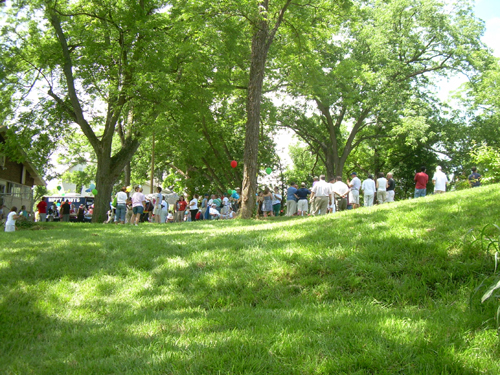 After the parade there was a gathering at the Unitarian Universalist Church of Spartanburg.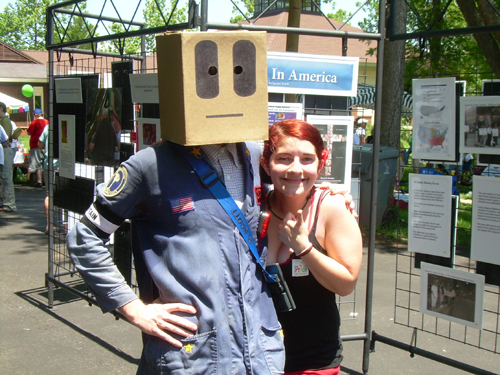 There Slobot found more friendly folks. The parade had gone off without a hitch!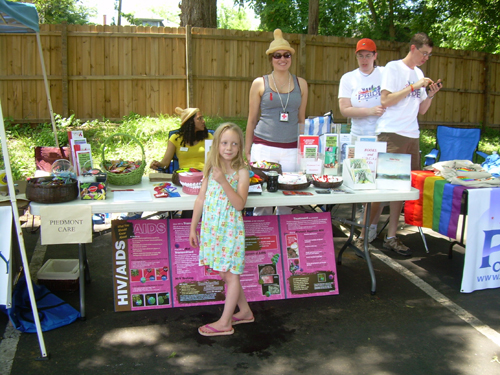 Slobot would like to thank the peaceful protestors, the pleasant participants, Upstate Pride, the Unitarian Universalist Church of Spartanburg and YOU!