Slobot About Town XLI:
Slobot After Dark!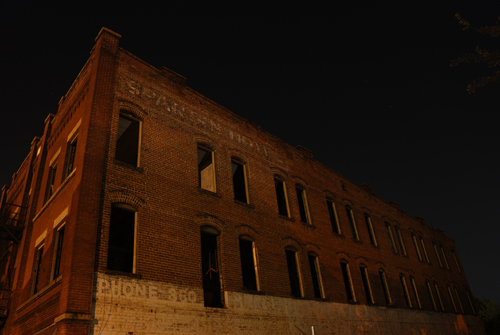 It was late and Slobot was meandering down Magnolia Street. At 247 and 249 Magnolia Street he found this building.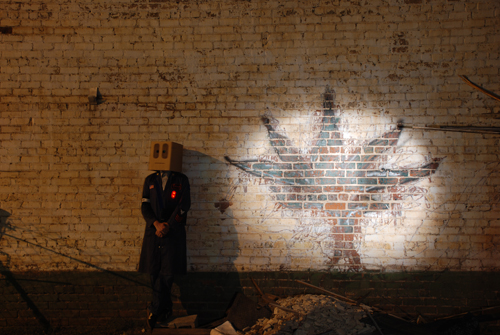 The building has had many names over the years, names that include Oakman Drugs, Oakman Glass and the Spartan Hotel.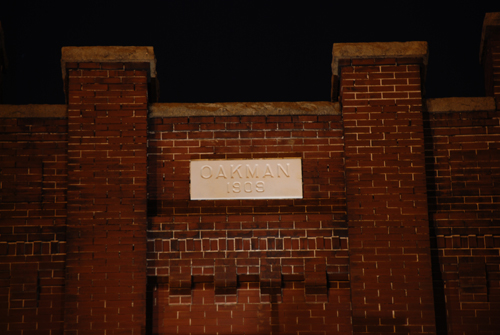 It was known as the Hotel Oregon at the time of its construction in 1909.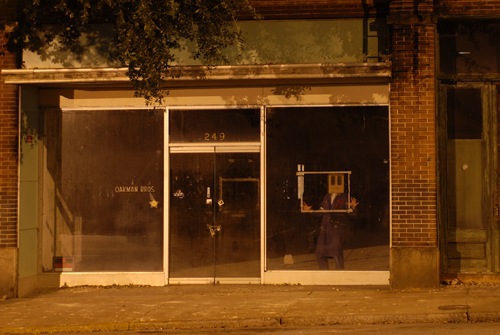 The Hotel Oregon was built by Dr. Clarence Oakman.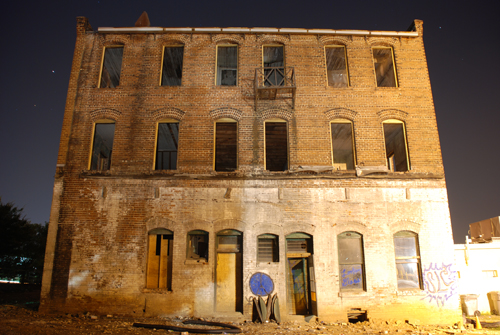 Dr. Oakman ran the hotel as well as the apothecary that also resided in the building.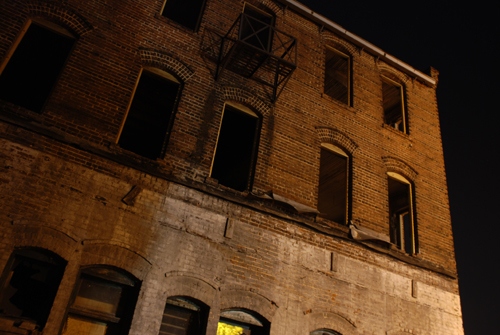 The hotel was located conveniently close to the Magnolia Street train depot.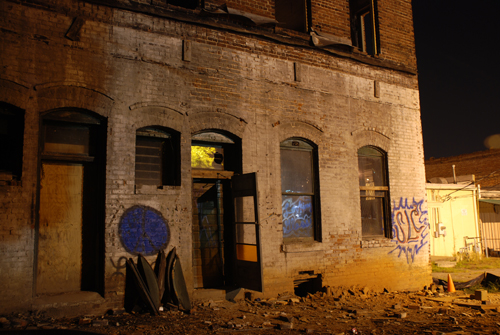 It, like other boarding houses and hotels that formerly lined Magnolia Street, was a popular destination for businessmen that arrived in Spartanburg by train.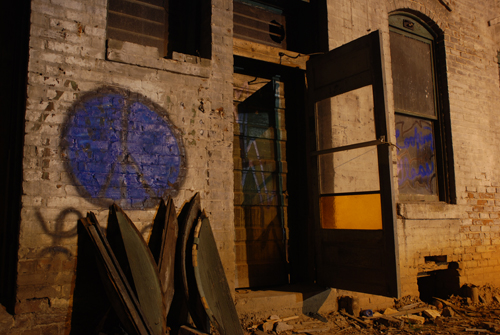 In its later years the Oakman family ran a glass company in the building. The glass company, the Oakman Brothers Glass Company, still operates at its current location at 507 Union Street.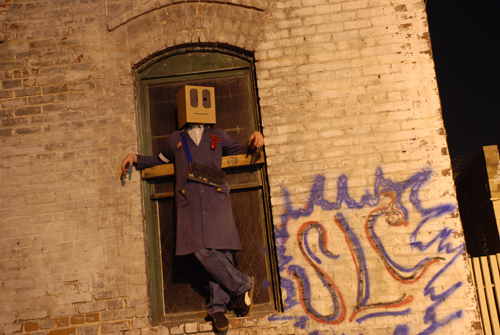 From his window ledge perch Slobot was able to spy a piece of the building's former pressed tin ceiling.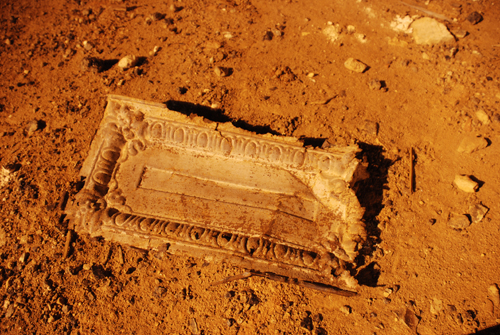 The pressed tin ceiling, like the building's original wooden staircase, has been removed as part of ongoing renovations of the building. Renovations are being conducted by Greg Atkins, Robert Atkins and Callis Anderson who purchased the building from the estate of C. T. Oakman in May of 2007. Together they hope to bring two new retail spaces to the ground floor of the building.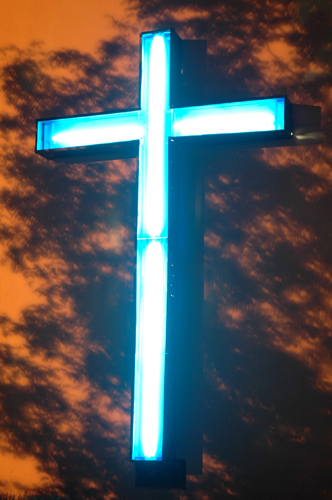 Magnolia Street can be a scary place at night and so Slobot sought Christian sanctuary.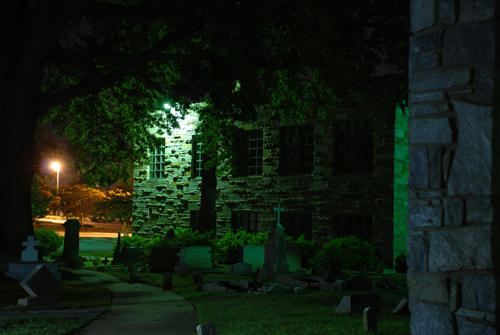 Slobot soon found that sanctuary...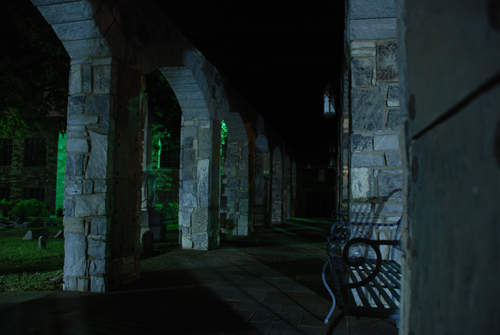 Gothic Revival sanctuary...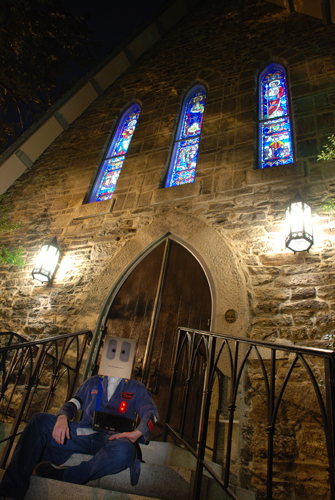 at the Episcopalian Church of the Advent at 141 Advent Street!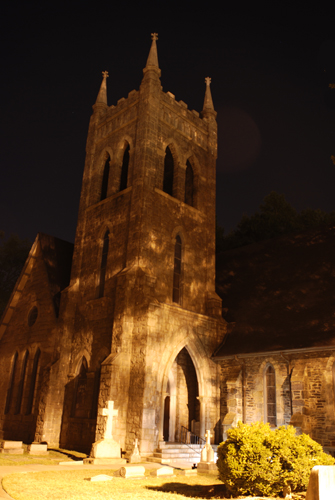 The sanctuary was originally designed in 1851 by the Reverend John DeWitt McCollough.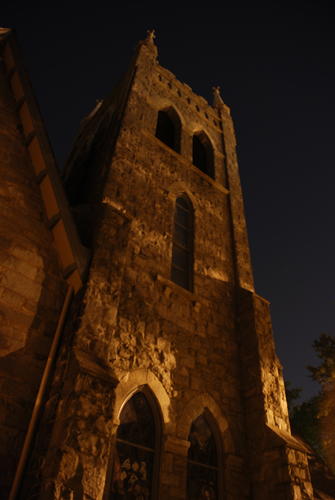 Alterations and additions would be made in subsequent years by Silas McBee and A. H. Ellwood and Sons.
The sanctuary was completed in 1864 by slaves and free blacks. The bell tower was added in 1870.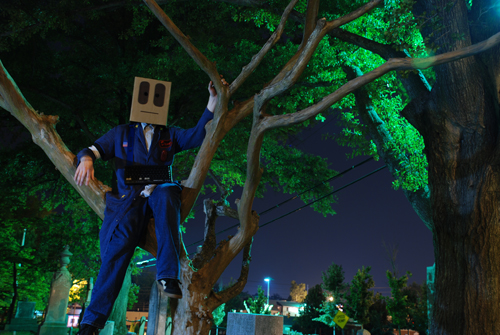 Slobot would like to thank Greg Atkins, Robert Atkins, Callis Anderson, The Episcopalian Church of the Advent, Miracle Hill Ministries and YOU!